Abstract
Shocks in collisionless plasmas require dissipation mechanisms which couple fields and particles at scales much less than the conventional collisional mean free path. For quasi-parallel geometries, where the upstream magnetic field makes a small angle to the shock normal direction, wave-particle coupling produces a broad transition zone with large amplitude, nonlinear magnetic pulsations playing an important role. At high Mach numbers, ion reflection and acceleration are dominant processes which control the structure and dissipation at the shock. Accelerated particles produce a precursor, or foreshock, characterized by low frequency magnetic waves which are convected by the plasma flow into the shock transition zone. The interplay between energetic particles, waves, ion reflection and acceleration leads to a complicated interdependent system. This review discusses the spacecraft observations which have motivated the current view of the high Mach number quasi-parallel shock, and the theories and simulation studies which have led to a better understanding of the microphysics on which the quasi-parallel shock depends.
Access options
Buy single article
Instant access to the full article PDF.
US$ 39.95
Tax calculation will be finalised during checkout.
Subscribe to journal
Immediate online access to all issues from 2019. Subscription will auto renew annually.
US$ 119
Tax calculation will be finalised during checkout.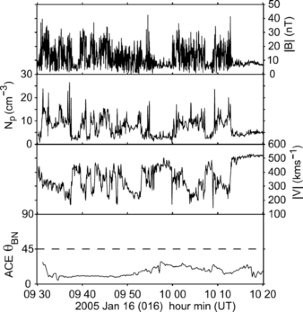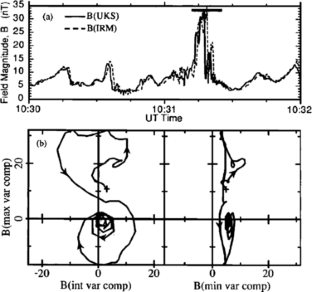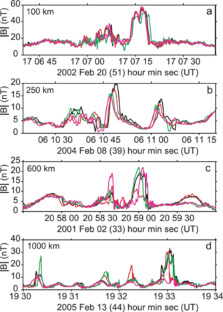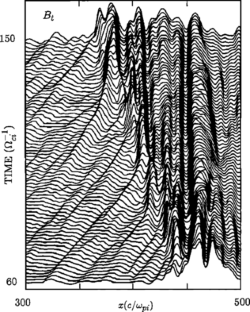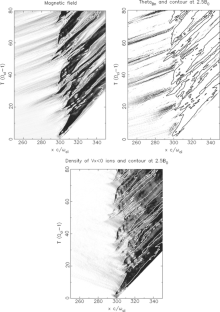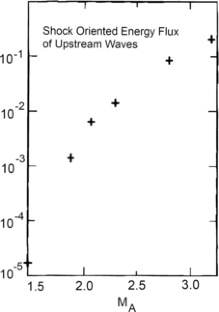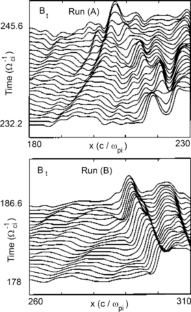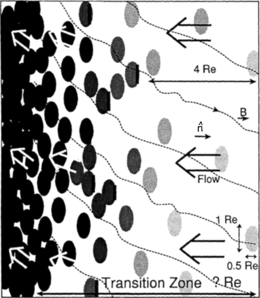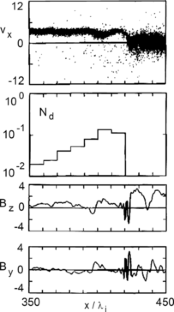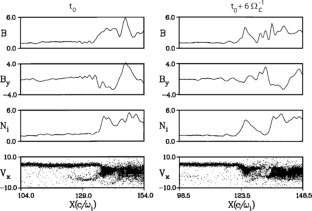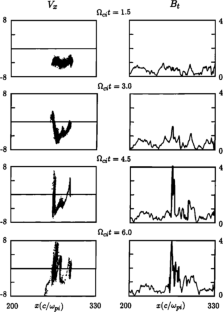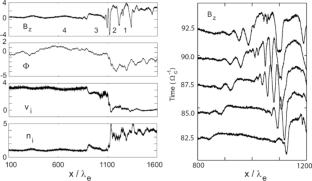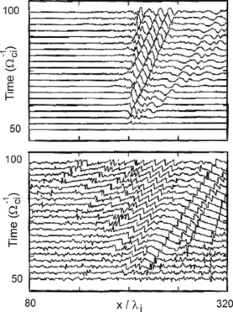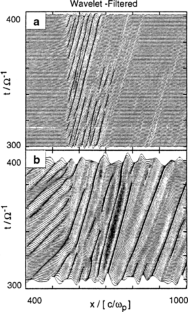 Acknowledgements
D. Burgess acknowledges support of STFC grant ST/J001546/1.
About this article
Cite this article
Burgess, D., Scholer, M. Microphysics of Quasi-parallel Shocks in Collisionless Plasmas. Space Sci Rev 178, 513–533 (2013). https://doi.org/10.1007/s11214-013-9969-6
Received:

Accepted:

Published:

Issue Date:
Keywords
Space plasma

Collisionless shock

Particle acceleration