Abstract
This research explored the perception of elderly citizens in Shanghai about negative health impacts of environmental issues. A soft systems methodology (SSM) framework was employed with methodological tools including rich pictures, workshops, social system model building and comparison of models. We found that among our elderly participants, recent government and media campaigns have created the perception that environmental conditions have improved due to government initiatives. The exception to this view is among the educated participants of the study. This suggests that powers of nested social hierarchies and governmental media control still have a dominant influence on public opinion in Shanghai, creating barriers for citizen recognition and understanding of environmental health issues. Education and open access to information are potential areas for intervention to improve understanding and empowerment in this area.
Access options
Buy single article
Instant access to the full article PDF.
US$ 39.95
Tax calculation will be finalised during checkout.
Subscribe to journal
Immediate online access to all issues from 2019. Subscription will auto renew annually.
US$ 79
Tax calculation will be finalised during checkout.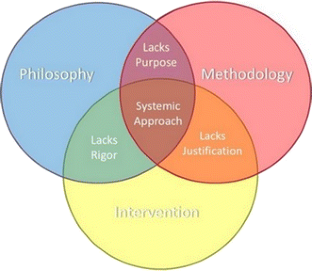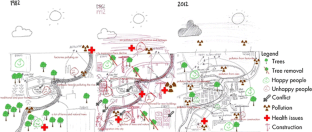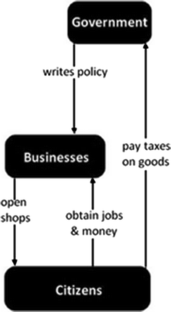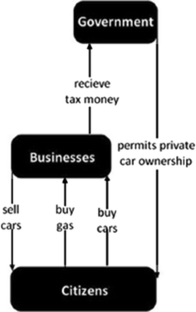 Notes
1.

The Chi Square Test results are presented with the degree of freedom and number of participants in parentheses followed by the Chi Square value and the level at which the test is significant. Level of testing was set at p = 0.05, the standard for social sciences.
References
Beck U (1992) Risk society: towards a new modernity. SAGE, London

Becker E (1997) The denial of death. Free Press Paperbacks, New York

Cao J, Yang C, Li J, Chen R, Chen B, Gu D, Kan H (2011) Association between long-term exposure to outdoor air pollution and mortality in China: a cohort study. J Hazar Mater 186(2–3):1594–1600. doi:10.1016/j.jhazmat.2010.12.036

Checkland PB (1981) Systems thinking, systems practice. Wiley, Toronto

Checkland PB (1999) Soft systems methodology: a 30-year retrospective. In: Soft systems methodology in action, (1999 reprint of 1990 ed.). Wiley, Toronto, p A1–A66

Checkland P, Checkland P (1999) Soft systems methodology: a 30-year retrospective; and systems thinking, systems practice. Wiley, Chichester

Checkland PB, Scholes J (1990) Soft systems methodology in action. Wiley, Toronto

Checkland P, Scholes J (2005) Soft systems methodology in action: a 30-year retrospective. Wiley, Chichester

Cleland D, Wyborn C (2010) A reflective lens: applying critical systems thinking and visual methods to ecohealth research. EcoHealth 7(4):414–424. doi:10.1007/s10393-010-0362-6

Elliott LM (2004) The global politics of the environment. Palgrave Macmillan, Basingstoke

FlorCruz M. (2013). Chinese law requires children to visit elderly parents. http://www.ibtimes.com/chinese-law-requires-children-visit-elderly-parents-987796. Retrieved April 7, 2014

Gerth K (2011) As China goes, so goes the world: how Chinese consumers are transforming everything. Godalming: Hill and Wang, New York; Melia [distributor]

Gong P, Liang S, Carlton EJ, Jiang Q, Wu J, Wang L, Remais JV (2012) Urbanisation and health in China. Lancet 379(9818):843–852. doi:10.1016/S0140-6736(11)61878-3

He Q (2008) The fog of censorship: media control in China. Human Rights in China, New York

He J, Gu D, Wu X, Reynolds K, Duan X, Yao C, Wang J, Chen CS, Chen J, Wildman RP, Klag MJ, Whelton PK (2005) Major causes of death among men and women in China. N Engl J Med 353(11):1124–1134. doi:10.1056/NEJMsa050467

Huang W, Tan J, Kan H, Zhao N, Song W, Song G, Chen G, Jiang L, Jiang C, Chen R, Chen B (2009) Visibility, air quality and daily mortality in Shanghai, China. Sci Total Environ 407(10):3295–3300. doi:10.1016/j.scitotenv.2009.02.019

Joseph WA (2010) Politics in China: an introduction. Oxford University Press, Oxford

Kan H (2011) Climate change and human health in China. Environ Health Perspect 119(2):A60–A61

Kan H, Chen R, Tong S (2012) Ambient air pollution, climate change, and population health in China. Environ Int 42:10–19. doi:10.1016/j.envint.2011.03.003

Kish K (2013) A systems approach to health and well-being in China. Thesis for Masters of Environmental Studies. York University

Krippendorff KH (2013) Content analysis—3rd Edition: an introduction to its methodology. SAGE Publications Inc., Thousand Oaks

Lash S, Urry J (1994) Economies of signs and space, vol 1. Sage Publications, London

Lee C (ed) (2000) Power, money, and media: communication patterns and bureaucratic control in cultural china. Northwestern University Press

Liu GG, Zhao Z, Cai R, Yamada T, Yamada T (2002) Equity in health care access to: assessing the urban health insurance reform in China. Social Sci Med 55(10):1779–1794

McNally CA (2012) Sino-capitalism: China's reemergence and the international political economy. World Polit 64(4):741–776

Midgley G (2000) Systemic intervention: philosophy, methodology, and practice. Kluwer Academic, New York

Rowen HS (2007) When will the Chinese people be free? J Democr 18(3):38–52. doi:10.1353/jod.2007.0055

The Lancet (2012) What can be learned from China's health system? Lancet 379(9818):777. doi:10.1016/S0140-6736(12)60327-4

TOXIC: Linfen, China | VICE Canada (2008). http://www.vice.com/en_ca/toxic/toxic-linfen-china. Retrieved April 7, 2014

Ulrich W (1983) Critical heuristics of social planning: a new approach to practical philosophy. Wiley, New York

Wang Y, Zhuang G, Zhang X, Huang K, Xu C, Tang A, Chen J, An Z (2006) The ion chemistry, seasonal cycle, and sources of PM2.5 and TSP aerosol in Shanghai. Atmos Environ 40(16):2935–2952. doi:10.1016/j.atmosenv.2005.12.051

Yan X (2011) Regime inclusion and the resilience of authoritarianism: the local people's political consultative conference in post-mao chinese politics. China J 66:53–75

Zhang X, Prybutok VR (2005) How the mobile communication markets differ in China, the U.S., and Europe. Commun ACM 48(3):111–114. doi:10.1145/1047671.1047678

Zhao Q, Gao W, Xiang W, Shi R, Liu C, Zhai T, Huang HL, Gumley LE, Strabala K (2013) Analysis of air quality variability in Shanghai using AOD and API data in the recent decade. Front Earth Sci 7(2):159–168. doi:10.1007/s11707-013-0357-z
Ethics declarations
This research involved human participants.
About this article
Cite this article
Kish, K., Bunch, M.J. & Xu, B.J. Soft Systems Methodologies in Action: Environment, Health & Shanghai's Elderly. Syst Pract Action Res 29, 61–77 (2016). https://doi.org/10.1007/s11213-015-9353-4
Keywords
Soft systems methodology

China

Health

Media

Systems thinking