Abstract
This brief article introduces a new methodology for systemic action research—Triple Task (TT)—and sets out its rationale and initial progress in becoming an embedded method for group working. Arising from the authors previous work with soft systems approaches, the Imagine method for sustainable development assessment and action research in a variety of global locations, TT provides a means for groups to engage together in purposive work and, at the same time, for facilitators to understand how the dynamic of the group influences the groups output. TT is based on an ambitious concept and at the time of writing the results of TT applied in the context of an EU Framework 7 funded project are in their early stages but importantly, significant insights are already arising including the answers to some puzzling questions:
Do purposeful groups always produce the most insightful outcomes?

Do conflictual groups produce incoherent results?

What makes a 'good' group?
Access options
Buy single article
Instant access to the full article PDF.
USD 39.95
Price excludes VAT (USA)
Tax calculation will be finalised during checkout.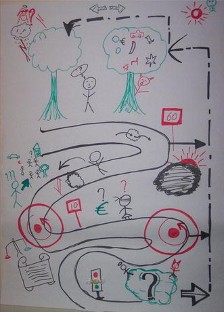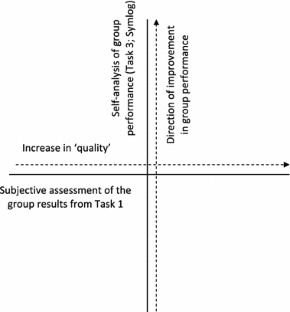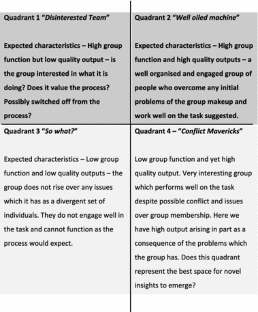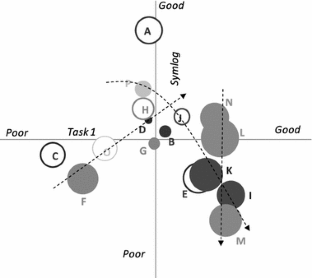 Notes
The authors are aware of the danger of a research method presenting as a means to extract data and not share findings in partnership between researcher and researched. The 'do-it-yourself' version of TT will help to address this concern. Much more will be said about this in subsequent papers.
References
Barnes M, Newman J et al (2007) Power, case studies in public participation, participation and political renewal. London Policy Press, London

Bell S (2000) Finding out rapidly: a soft systems approach to training needs analysis in Thailand. In: Wallace T (ed) Development and management. Oxfam Publication in association with the Open University, Oxford

Bell S, Morse S (2004) Experiences with sustainability indicators and stakeholder participation: a case study relating to a 'Blue Plan' project in Malta. Sust Dev 12:1–14

Bell S, Morse S (2009) Participatory visioning of indicator use. In: International sustainable development research conference, Utrecht

Blumberg HH (2006) A simplified version of the SYMLOG (R) trait rating form. Psychol Rep 99(1):46–50

Bridger H (2007) The consultant and the consulting process. In: Handout at the midhurst working conference, The Bayswater Institute London

Chambers R (2002) Participatory workshops: a sourcebook of 21 sets of ideas and activities. Earthscan, London

Checkland P, Jayastna N (2000) The soft systems reseach discussion group: taking stock, background, current position, future direction. Universtiy of Salford, Salford

Checkland PB, Scholes J (1990) Soft systems methodology in action. Wiley, Chichester

Creighton J (2005) The public participation handbook: making better decisions through citizen involvement: a practical toolkit. Pfeiffer Wiley, Chichester

Gottschick M (2008) Participatory sustainability impact assessment: scientific policy advice as a social learning process. Syst Pract Action Res 21(6):479–495

Haynes M (1995) Soft systems methodology. In: Ellis K (ed) Critical issues in systems theory and practice. Plenum, New York, pp 251–257

Hurley JR (1991) Self-acceptance, acceptance of others, and SYMLOG: equivalent measures of the two central interpersonal dimensions? J Clin Psychol 47(4):576–582

Isenberg DJ, Ennis JG (1981) Perceiving group members: a comparison of derived and imposed dimensions. J Pers Soc Psychol 41(2):293–305

Keyton J, Wall VDJ (1989) Symlog. Theory and method of measuring group and organisational communication. Manag Commun Q 2(4):544–567

Klein L (2001) On the use of pshychoanalytic concepts in organizational social science. Concept Transform 6(1):59–72

Klein L (2006) Joan Woodward memorial lecture—applied social science: is it just common sense? Hum Relat 59(8):1155–1172

Mingers J (2001) An idea ahead of its time: the history and development of soft systems methodology. Syst Pract Action Res 13(6):733–756

Nowack W (1987) SYMLOG as an instrument of internal and external perspective taking—construct-validation and temporal change. Int J Small Group Res 3(2):180–197

Open University (2000) T306 managing complexity: a systems approach. Open University, Milton Keynes

Park JH (1985) SYMLOG as a method of a team diagnosis of soccer teams. Int J Sports Psychol 16(4):331–332

Wall VDJ, Galanes GJ (1986) The SYMLOG dimensions and small group conflict. Cent States Speech J 37(2):61–78

Winter M, Checkland P (2003) Soft systems: a fresh perspective for project management. Civil Eng 156:187–192
Acknowledgements
The research leading to these results has received funding from the European Commission's Seventh Framework Programme (FP7/2007-2013) under the Grant Agreement No. 217207 (POINT Project, www.point.pb-works.com).
About this article
Cite this article
Bell, S., Morse, S. Triple Task Method: Systemic, Reflective Action Research. Syst Pract Action Res 23, 443–452 (2010). https://doi.org/10.1007/s11213-010-9171-7
Published:

Issue Date:

DOI: https://doi.org/10.1007/s11213-010-9171-7
Keywords
Triple task method

Participatory approaches

Action research