Abstract
This article provides new evidence for a third harmonic component in the electromagnetic radiation generated by interplanetary type III solar radio bursts observed locally near 1 AU. This evidence comes mainly from the analysis of the low-frequency radio emissions observed by the Wind spacecraft. The analysis examines, at high-time and high-frequency resolution, the local type III radiation that is occasionally observed at Wind. The associated Langmuir waves and energetic electron beams, as well as simultaneous observations from the Solar Terrestrial Relations Observatory (STEREO) and Ulysses spacecraft where possible, are used to confirm the local nature of the observed radiation and to help identify the solar origin. We find that the detection of a third harmonic component in the local type III radiation near 1 AU is exceedingly rare. However, our analyses indicate that, in addition to the more commonly observed second harmonic component, a third harmonic component is sometimes conspicuously evident in the local type III radiation. We find that the third harmonic component, when observed, is less intense than the second harmonic component, with the intensity ratio varying between 0.3 and 0.7. Sometimes the third harmonic component is expected to be detected, but it is not observed.
Access options
Buy single article
Instant access to the full article PDF.
US$ 39.95
Tax calculation will be finalised during checkout.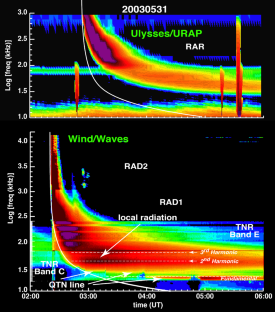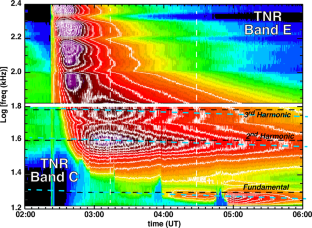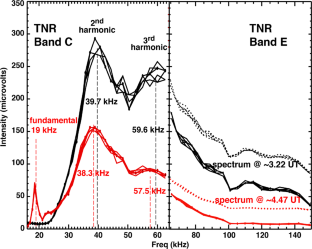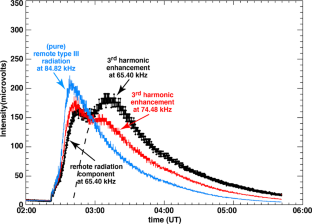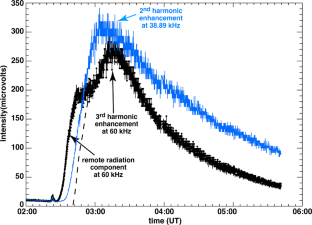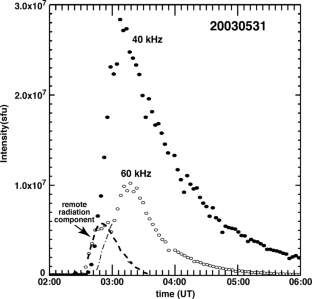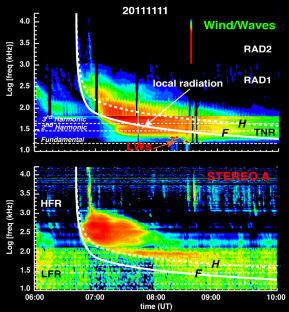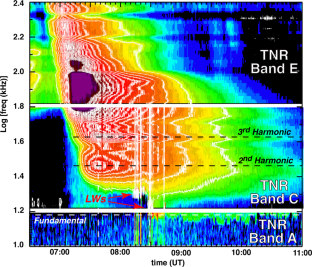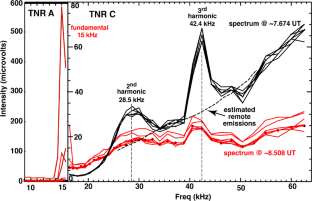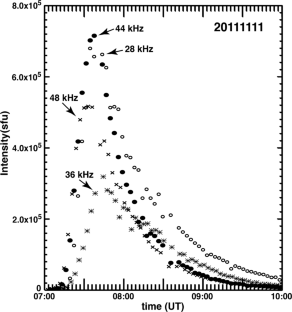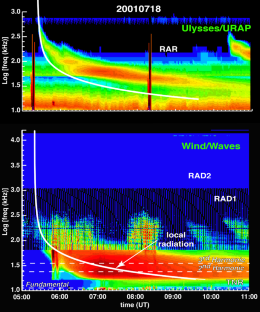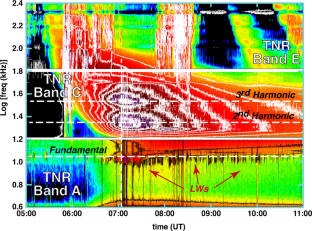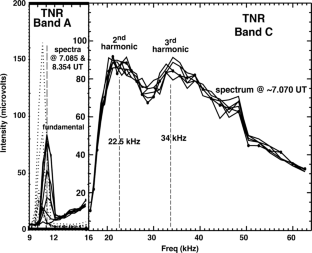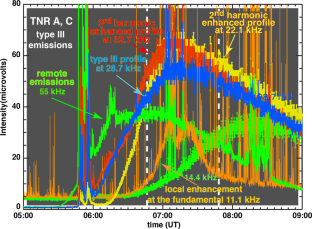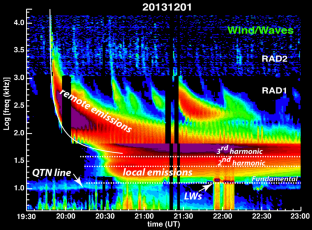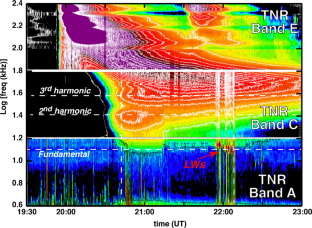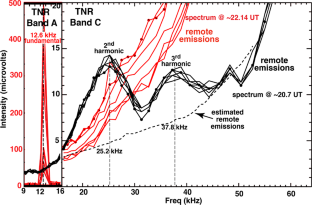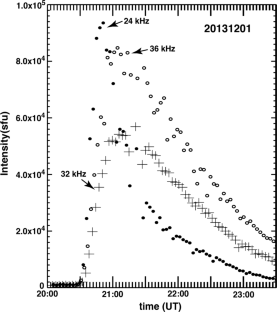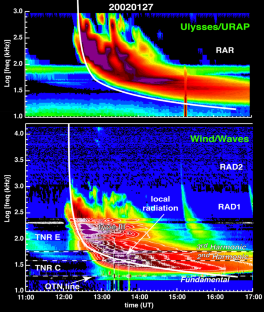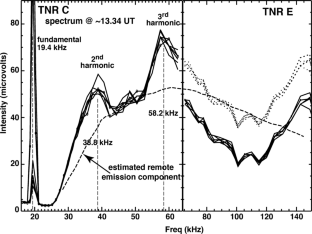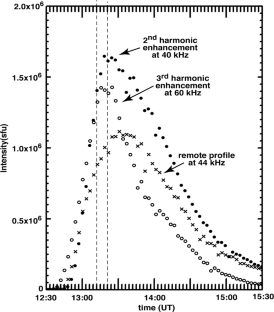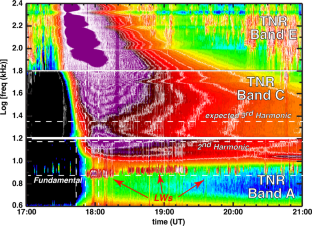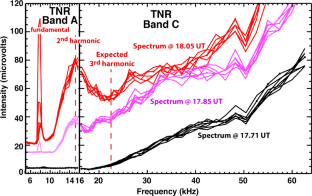 Acknowledgements
The STEREO/WAVES and Wind/WAVES experiments are a collaboration of NASA/Goddard Space Flight Center, the Observatoire of Paris, Meudon, the University of Minnesota, and the University of California, Berkeley. The French part of SWAVES was supported by CNES and CNRS.
Ethics declarations
Disclosure of Potential Conflicts of Interest
The authors declare that they have no conflicts of interest.
Additional information
Publisher's Note
Springer Nature remains neutral with regard to jurisdictional claims in published maps and institutional affiliations.
About this article
Cite this article
Reiner, M.J., MacDowall, R.J. New Evidence for Third Harmonic Electromagnetic Radiation in Interplanetary Type III Solar Radio Bursts. Sol Phys 294, 91 (2019). https://doi.org/10.1007/s11207-019-1476-9
Received:

Accepted:

Published:
Keywords
Radio bursts, type III

Radio emission, active regions

Waves, plasma

Radio bursts, meter-wavelengths and longer