Abstract
This paper reflects on the results of a job satisfaction study of small-scale fishers in the Dominican Republic. The survey results suggest that, although fishers are generally satisfied with their occupations, they also have serious concerns. These concerns include anxieties about the level of earnings, the condition of marine resources and the performance of government officials engaged in management. Such worries are offset, at least to some degree, by high levels of satisfaction regarding the communities of which respondents are part, as well as the healthfulness and worth of the job. The ambivalence characterising fishers' views of their occupation carries through in their responses to general questions on willingness to shift to another type of fishing, leave the occupation altogether and advise young persons to enter fishing. However, the survey results also indicate significant variation between different parts of the coastline.
Access options
Buy single article
Instant access to the full article PDF.
US$ 39.95
Tax calculation will be finalised during checkout.
Subscribe to journal
Immediate online access to all issues from 2019. Subscription will auto renew annually.
US$ 119
Tax calculation will be finalised during checkout.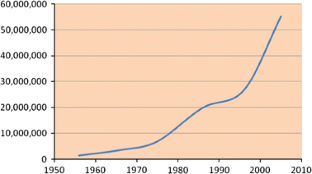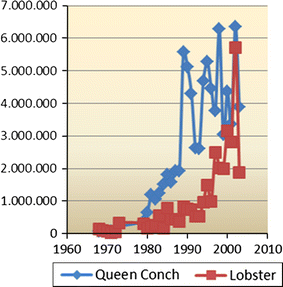 Notes
1.

The term métier is defined as fishing operations carried out by vessels with similar characteristics and fishing gear, targeting the same species in one area (ICES, 2003).

2.

Parallel studies making use of the same list of survey items were carried out under the auspices of the ECOST project in various other countries of Asia, Africa and the Caribbean. See Bavinck, Pollnac, Failler and Monnereau (this volume) for a description of the research methodology.

3.

The six provinces were: Monte Cristi, Puerto Plata, Espaillat, María Trinidad Sánchez y Samaná, along the North Coast and La Altagracia on the East Coast.

4.

See Decrees 302, 1987; 343, 1987; 122, 1987, 334; 1989.
References
Bavinck, M., & Monnereau, I. (2007). Assessing the social costs of capture fisheries: An exploratory study. Social Science Information, 46(1), 135–152.

Bonnelly, I. (1975). Informe sobre la pesca en la República Dominicana. Santo Domingo: Editora de la UASD.

Colom, R., Reyes, Z., & Gil, Y. (1994). Censo comprensivo de la pesca costera de la República Dominicana 1990. In Secretaría de Estado de Agricultura, Subsecreataría de Recursos Naturales (Eds.), Proyecto de Promoción de la Pesca Costera Artesanal del Litoral Sur, Reportes de PROPESCAR-SUR: Contribuciones al conocimiento de las pesquerías en la República Dominicana, Vol. I. (pp. 03-1–03-25). Barahona, R.D.: PROPESCAR-SUR.

Díaz, C. (2004). Los recursos marinos de la República Dominicana; Santo Domingo. Santo Domingo, R.D.: Secretaría de Estado de Medio Ambiente y Recursos Naturales. Subsecretaría de Recursos Costeros y Marinos.

INDOTEC. (1980). Desarrollo Pesquero en la República Dominicana. Informe final preparado por Fisheries Development Limited, Londres. (Santo Domingo).

Octavo Censo Nacional de Población y Vivivienda 2002. (n.d.). http://celade.cepal.org/cgibin/RpWebEngine.exe/PortalAction?&MODE=MAIN&BASE=CPVDOM2002&MAIN=WebServerMain.inl. Accessed 30 April 2006.

Pollnac, R. B., & Poggie, J. J. (1988). The structure of job satisfaction among New England fishermen and its application to fisheries management policy. American Anthropologist, 90, 888–991.

Pollnac, R. B., & Poggie, J. J. (2006). Job satisfaction in the fishery in two Southeast Alaskan Towns. Human Organization, 65, 332–342.

Rodríguez Demorizi, E. (1970). Relaciones Geográficas de Santo Domingo. Santo Domingo: Sociedad Dominicana de Geografía, Vol I.

Ruiz, V. (1997). Socioeconomía. In, Nature Conservancy (Ed.), Evaluación ecológica integral. Parque Nacional del Este, República Dominicana, tomo 1, Recursos Terrestres (pp. 62–68). Nassau, Bahamas: WHO?.

Ruiz, V. (2006). Fishermen's values concerning the Queen conch and lobster in Boca de Yuma, East National Park, Dominican Republic. Paper presented at IIFET Conference, Portsmouth (2006).

Sea Around Us Project (n.d.). Value and volume of landing species of the Dominican Republic. http://www.seaaroundus.org/eez/summaryInfo.aspx?EEZ=214. Accessed 26 December 2006.

Stoffle, R. W. (2002). Cuando el pescado es agua: Seguridad alimentaria y pescado en una comunidad costera de la República Dominicana. Documento Técnico de pesca. http://www.fao.org/docrep/fao/y1290s00.pdf. Accessed 21 June 2007.

Townsley, P. (1998). Social issues in fisheries. FAO Fisheries technical paper 375. http://www.fao.org/DOCREP/003/W8623E/w8623e00.htm#Contents. Accessed 19 June 2006.
About this article
Cite this article
Ruiz, V. Job Satisfaction Among Fishers in the Dominican Republic. Soc Indic Res 109, 81–94 (2012). https://doi.org/10.1007/s11205-012-0057-1
Accepted:

Published:

Issue Date:
Keywords
Job satisfaction

Small-scale fisheries

Caribbean region

Dominican Republic

Metier