Abstract
Inferences from faces can predict success. This may be particularly important for women, who are often evaluated by their appearance. Here 170 northeastern U.S. undergraduates judged personality traits or leadership ability from the faces of all 20 U.S. Fortune 1,000: 2006 female chief executive officers (CEOs) and we compared these ratings to the same trait ratings made for male CEOs in a previous study. After controlling for cues important for female leaders (attractiveness, affect, age, and masculinity/femininity), ratings of competence and leadership predicted the amount of profits that the CEOs' companies made and ratings of dominance predicted the amount of individual compensation that the CEOs received. CEOs' success is therefore related to their facial appearance regardless of target and perceiver gender.
Access options
Buy single article
Instant access to the full article PDF.
USD 39.95
Price excludes VAT (USA)
Tax calculation will be finalised during checkout.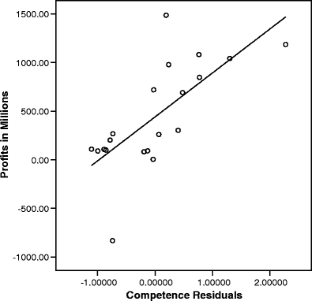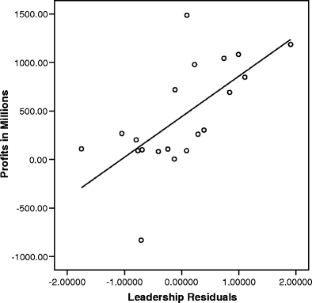 References
Agle, B. R., Nagarajan, N. J., Sonnenfeld, J. A., & Srinivasan, D. (2006). Does CEO charisma matter? An empirical analysis of the relationships among organizational performance, environmental uncertainty, and top management team perceptions of CEO charisma. Academy of Management Journal, 49, 161–174.

Biernat, M., & Manis, M. (1994). Shifting standards and stereotype-based judgments. Journal of Personality and Social Psychology, 66, 5–20.

Cunningham, M. R., Roberts, A. R., Barbee, A. P., Druen, P. B., & Wu, C. (1995). "Their ideas of beauty are, on the whole, the same as ours": consistency and variability in the cross-cultural perception of female physical attractiveness. Journal of Personality and Social Psychology, 68, 261–279.

Diekman, A. B. (2007). Negotiating the double bind: interpersonal and instrumental evaluations of dominance. Sex Roles, 56, 551–561.

Duehr, E. E., & Bono, J. E. (2006). Men, women, and managers: are stereotypes finally changing? Personnel Psychology, 59, 815–846.

Eagly, A. H., & Johnson, B. T. (1990). Gender and leadership style: a meta-analysis. Psychological Bulletin, 108, 233–256.

Eagly, A. H., & Karau, S. J. (2002). Role congruity theory of prejudice toward female leaders. Psychological Bulletin, 109, 573–598.

Friedman, H., & Zebrowitz, L. A. (1992). The contribution of typical sex differences in facial maturity to sex role stereotypes. Personality and Social Psychology Bulletin, 18, 430–438.

Garcia-Retamero, R., & Lopez-Zafra, E. (2006). Prejudice against women in male-congenial environments: perceptions of gender role congruity in leadership. Sex Roles, 55, 51–61.

Hall, J. (1984). Nonverbal sex differences: Communication accuracy and expressive style. Baltimore, MD: Johns Hopkins University Press.

Heilman, M. E., & Okimoto, T. G. (2007). Why are women penalized for success at male tasks?: the implied communality deficit. Journal of Applied Psychology, 92, 81–92.

Heilman, M. E., & Stopeck, M. H. (1985). Attractiveness and corporate success: different causal attributions for males and females. Journal of Applied Psychology, 70, 379–388.

Hoffman, C., & Hurst, N. (1990). Gender stereotypes: perception or rationalization? Journal of Personality and Social Psychology, 58, 197–208.

Langlois, J. H., Kalakanis, L., Rubinstein, A. J., Larson, A., Hallam, M., & Smoot, M. (2000). Maxims or myths of beauty? A meta-analytic and theoretical review. Psychological Bulletin, 126, 390–423.

Lauterbach, K. E., & Weiner, B. J. (1996). Dynamics of upward influence: how male and female managers get their way. Leadership Quarterly, 7, 87–107.

Mazur, A. (2005). The biosociology of dominance and deference. Lanham, MD: Rowman & Littlefield.

Montepare, J. M., & Dobish, H. (2003). The contribution of emotion perceptions and their overgeneralizations to trait impressions. Journal of Nonverbal behavior, 27, 237–254.

Montepare, J. M., & Zebrowitz, L. A. (1998). Person perception comes of age: the salience and significance of age in social judgment. Advances in Experimental Social Psychology, 30, 93–161.

Nieva, V. F., & Gutek, B. (1980). Sex effects on evaluation. Academy of Management Review, 5, 267–276.

Oakley, J. G. (2000). Gender-based barriers to senior management positions: understanding the scarcity of female CEOs. Journal of Business Ethics, 27, 321–334.

Pauker, K., Weisbuch, M., Ambady, N., Sommers, S. R., Adams, R. B., Jr., & Ivcevic, Z. (2009). Not so black and white: memory for ambiguous group members. Journal of Personality and Social Psychology, 96, 795–810.

Ritter, B. A., & Yoder, J. D. (2004). Gender differences in leader emergence persist even for dominant women: an updated confirmation of role congruity theory. Psychology of Women Quarterly, 28, 187–193.

Rule, N. O., & Ambady, N. (2008). The face of success: inferences from chief executive officers' appearance predict company profits. Psychological Science, 19, 109–111.

Rule, N. O., Ambady, N., Adams, R. B., Jr., & Macrae, C. N. (2008). Accuracy and awareness in the perception and categorization of male sexual orientation. Journal of Personality and Social Psychology, 95, 1019–1028.

Sczesny, S., & Kühnen, U. (2004). Meta-cognition about biological sex and gender-stereotypic physical appearance: consequences for the assessment of leadership competence. Personality and Social Psychology Bulletin, 30, 13–21.

Sczesny, S., Spreemann, S., & Stahlberg, D. (2006). Masculine = competent? Physical appearance and sex as sources of gender-stereotypic attributions. Swiss Journal of Psychology, 65, 15–23.

Smiler, A. P., & Gelman, S. A. (2008). Determinants of gender essentialism in college students. Sex Roles, 58, 864–874.

Zebrowitz, L. A. (1997). Reading faces: Window to the soul?. Boulder, CO: Westview.

Zebrowitz, L. A., & Montepare, J. M. (2005). Appearance does matter. Science, 308, 1565–1566.

Zebrowitz, L. A., Montepare, J. M., & Lee, H. K. (1993). They don't all look alike: individuated impressions of other racial groups. Journal of Personality and Social Psychology, 65, 85–101.
Acknowledgements
This research was supported in part by National Science Foundation grant BCS-0435547 to Nalini Ambady and a National Science Foundation Graduate Research Fellowship to Nicholas O. Rule.
About this article
Cite this article
Rule, N.O., Ambady, N. She's Got the Look: Inferences from Female Chief Executive Officers' Faces Predict their Success. Sex Roles 61, 644–652 (2009). https://doi.org/10.1007/s11199-009-9658-9
Received:

Accepted:

Published:

Issue Date:

DOI: https://doi.org/10.1007/s11199-009-9658-9
Keywords
Gender

Personality

Business

Person perception

Nonverbal behavior