The system appears in perpetual disequilibrium or bifurcation, if each of its terms in turn passes through a zone of continuous variation, then the language itself will being to vibtrate and stutter [10, p. 83]
Abstract
Young netizens are an emerging generator of online content, engaging in an increasing number of online flaming interactions. This shortened communication mode has incorporated power amplifiers, enabling the inclusion of both verbal and non-verbal triggers, thereby initiating abuses akin to cyberbullying. Cyberbullying has emerged as an extremely unstable hot issue, which is difficult to regulate upstream, severely impacting inexperienced young netizens. This Machiavellian apparatus proves to be sophisticated, given its powerful nature, and results in its victims being ensnared in a cyber net from which they see very little escape. Laws have been enacted to combat cyberbullying, which is rampant among netizens, highly naive (the victims) or actively aggressive (the harassers) in their use of various social media platforms.
Access options
Buy single article
Instant access to the full article PDF.
USD 39.95
Price excludes VAT (USA)
Tax calculation will be finalised during checkout.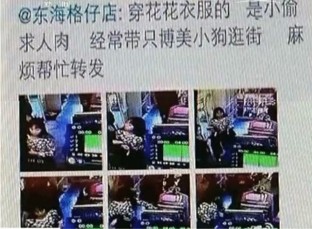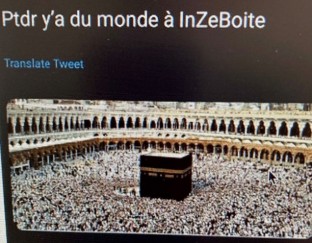 Notes
Sina Weibo is an open access social media to the users above 14 years old, the original purpose of which is to connect with celebrities. Later, it gradually evolves as a place for ordinary people to post their own stories online and interact with others.
Case Citations
Cai Xiaoqing insult case, No.1046. https://www.pkulaw.com/pfnl/a25051f3312b07f31783c28ba0528c35109e0d2f4312e862bdfb.html?keyword=%E8%94%A1%E6%99%93%E9%9D%92%E4%BE%AE%E8%BE%B1%E6%A1%88 Accessed 1 September 2020

Shen v. ALBANY UNIFIED SCHOOL DISTRICT, No. 3: 17-cv-02478-JD (lead case) (N.D. Cal. Nov. 29, 2017). https://cases.justia.com/federal/district-courts/california/candce/3:2017cv02478/311034/109/0.pdf?ts=1512036049 Accessed 26 March 2021.
References
Ansary, N.S. 2020. Cyberbullying: Concepts, theories, and correlates informing evidence-based best practices for prevention. Aggression and Violent Behavior 50: 1–9. https://doi.org/10.1016/j.avb.2019.101343.

Bozbayındır, G. 2019. Cyberbullying and criminal law. İstanbul Hukuk Mecmuası 77 (1): 425–450.

Butler, D., S. Kift, and M. Campbell. 2009. Cyber bullying in schools and the law: is there an effective means of addressing the power imbalance? Murdoch University Law Review 16 (1): 84–114.

Centre Jean Gol. 2017. Le cyber-harcèlement des enfants et des adolescents. https://www.cjg.be/wp-content/uploads/2017/03/CJG_ETUDE_Cyber_Harcelement.pdf Accessed 26 March 2021

Cohn, N., J. Engelen, and J. Schilperoord. 2019. The grammar of emoji? Constraints on communicative pictorial sequencing. Cognitive Research: Principles and Implications 4 (1): 1–18.

Cyberbullying facts and statistics for 2018–2021. https://www.comparitech.com/internet-providers/cyberbullying-statistics/. Accessed 15 March 2021.

Danesi, M. 2016. The semiotics of emoji: The rise of visual language in the age of the internet. London/New York: Bloomsbury Publishing.

Deleuze, G. 1997. Essays critical and clinical. Minneapolis: University of Minnesota Press.

Deleuze, G., and F. Guattari. 1987. A thousand plateaus—capitalism and schizophrenia. Minneapolis: University of Minnesota Press.

Dordolo, N. 2014. The role of power imbalance in cyberbullying. Inkblot The Undergraduate Journal of Psychology 3: 35–41.

Europe 1, 12 January 2021. Donald Trump suspendu par Twitter: les réseaux sociaux ont-ils trop de pouvoir ?. https://www.europe1.fr/technologies/donald-trump-suspendu-par-twitter-les-reseaux-sociaux-ont-ils-trop-de-pouvoir-4017786. Accessed 24 March 2021.

Fraisse, N. 2015. Marion, 13 ans pour toujours. Paris: Librairie Générale Française.

Hayward, John O. 2011. Anti-Cyber bullying statutes: threat to student free speech. Cleveland State Law Review 59 (1): 85–124.

Hendricks, L., R. Lumadue, and L.R. Waller. 2012. The evolution of bullying to cyber bullying: an overview of the best methods for implementing a cyber bullying prevention program. National Forum Journal of Counseling and Addiction 1 (1): 1–9.

Hinduja, S., and J.W. Patchin. 2019. Connecting adolescent suicide to the severity of bullying and cyberbullying. Journal of School Violence 18 (3): 333–346.

Marusek, S., and A. Wagner. 2019. #MeToo: A tentacular movement of positionality and legal powers. International Journal Legal Discourse 4 (1): 1–14.

Matulewska, A., and D.J. Gwiazdowicz. 2020. "I would kill the director and teachers in the school Cyberbullying of hunters in Poland." International Journal for the Semiotics of Law. https://doi.org/10.1007/s11196-020-09723-8.

Matulewska, A., and D.J. Gwiazdowicz. 2020. Cyberbullying in Poland: a case study of aggressive messages with emojis targeted at the community of hunters in urbanized society. Social Semiotics 30 (3): 379–395. https://doi.org/10.1080/10350330.2020.1731194.

Power, A., A. Keane, B. Nolan, and B. O'Neill. 2018. Detecting discourse-independent negated forms of public textual cyberbullying. Journal of Computer-Assisted Linguistic Research 2: 1–20.

Statista. Le cyber-harcèlement en France – Faits et chiffres: https://fr.statista.com/themes/5494/le-cyber-harcelement-en-france/ Accessed 15 March 2021.

Sourander, A., A.B. Klomek, M. Ikonen, J. Lindroos, T. Luntamo, M. Koskelainen, T. Ristkari, and H. Helenius. 2010. Psychosocial risk factors associated with cyberbullying among adolescents: a population-based study. Archives of General Psychiatry 67 (7): 720–728.

Tang, J.J., Y. Yu, H.C. Wilcox, C. Kang, and R. Chen. 2020. Global risks of suicidal behaviours and being bullied and their association in adolescents: school-based health survey in 83 countries. EClinicalMedicine 19: 1–11.

Wagner, A. 2019. E-victimization and E-predation theory as the dominant aggressive communication: the case of cyber bullying. Social Semiotics 29 (3): 303–318.

Wagner, A., and S. Marusek. 2019. Rumors on the net: a brackish suspension of speech and hate. Law, Culture and the Humanities. https://doi.org/10.1177/1743872119880121.

Wagner, A., S. Marusek, and W. Yu. 2020. Emojis and law: contextualized flexibility of meaning in cyber communication. Social Semiotics 30 (3): 396–414. https://doi.org/10.1080/10350330.2020.1731198.

Xu, Y. 2020. The invisible aggressive fist: Features of cyberbullying language in China. International Journal for the Semiotics of Law. https://doi.org/10.1007/s11196-020-09746-1.

Zhu, D. and R. Guo. 2019. A Survey on Internet use and Internet security of Chinese Adolescents. In Society of China Analysis and Forecast (2019) ed. Li Peilin, Chen Guangjin, and Zhang Yi. Beijing: Social Science Academic Press.
Additional information
Publisher's Note
Springer Nature remains neutral with regard to jurisdictional claims in published maps and institutional affiliations.
About this article
Cite this article
Wagner, A., Yu, W. Machiavellian Apparatus of Cyberbullying: Its Triggers Igniting Fury With Legal Impacts. Int J Semiot Law 34, 945–963 (2021). https://doi.org/10.1007/s11196-021-09841-x
Accepted:

Published:

Issue Date:

DOI: https://doi.org/10.1007/s11196-021-09841-x
Keywords
Cyberbullying

Power amplifier

Verbal triggers

Non-verbal triggers

Machiavellian apparatus

Law

Young netizens