Abstract
This paper presents the first results of an ongoing semiotic research over TV series targeted to early childhood in Italy. In particular, it focuses on discussing and explaining the great success of the animated series Peppa Pig aired in Italy on the thematic channel Rai YoYo, by comparing it with other series available in the same channel, in the period of its first launch (years 2014–2015). Most of the programs taken into account refers to animals with the purpose of using them as a mean to speak about manhood, in a simplified and appealing way. Nothing new. Fairy tales have always been filled with animals to mean vices and virtues of the humans. Aim of the paper is to reveal the complexity of such reference to animals in Peppa Pig's stories. This goal will be achieved by comparing it to another series which references to pigs (Olivia the piglet) aired simultaneously in the same Italian network. Moreover, this paper will consider other animals embodying the bouquet of meaning proposals offered by Rai YoYo: a dog (La Pimpa) and some shapeless creatures known as Barbapapas. As a conclusion of such enquire a synthetic model which positions each of the series analyzed will be presented.
This is a preview of subscription content,
to check access.
Access this article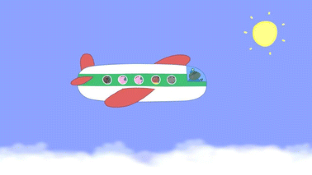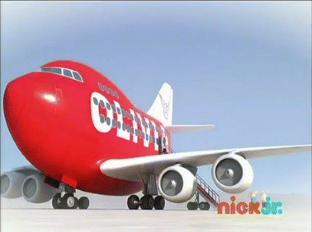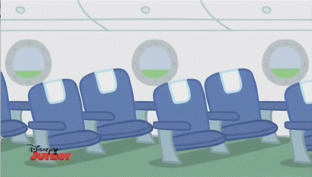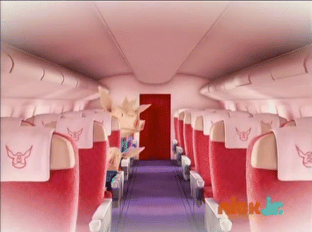 Notes
For a reconstruction of the first years of the production, see [26].

It is what in Semiotics is known as semi-symbolism. Semi-symbolic systems are meaningful systems characterized by a correlation between a category of the expression plane and another one of the content plane. For an introduction to the problems involved by this type of significant systems, see entry "semi-symbolic" in [12: 203–206]. From this first proposal of Floch, Semiotics has widely used this concept, see as Refs. [12, 20, 23].
References
Agnello Maria Laura. 2003. Don Giovanni Felice, 4. Comunicando n: Intorno al logo McDonald's.

Barthes, Roland. 1957. Mythologies. Paris: Éditions du Seuil.

Biondillo, Gianni, and Severino Colombo. 2008. Manuale di sopravvivenza del padre contemporaneo. Milano: Guanda.

Deleuze, Gilles, and Felix Guattari. 1980. Mille Plateaux. Paris: Éditions de Minuit.

Douglas, Mary. 1966. Purity and danger. An analysis of concepts of pollution and taboo. New York: Praeger.

Eco, Umberto. 1966. Apocalittici e integrati. Milano: Bompiani.

Fabbri, Paolo and Gianfranco Marrone. 1992. La luce del Sud. Analisi semiotica di un frammento di Paolo il caldo di Vitaliano Brancati. Working papers del Circolo Semiologico Siciliano 2.

Fabbri, Paolo. 2010. Arte in teoria. In Arte in teoria, arte in azione. Nelson Goodman. Milano: Et al.

Finzi, Roberto. 2014. L' onesto porco. Bompiani: Storia di una diffamazione. Milano.

Floch, Jean-Marie. 1990. Sémiotique, marketing et communication. Sous les signes, les stratégies. Paris: Presses Universitaries de France.

Floch, Jean-Marie. 1995. Identités visuelles. Paris: Puf.

Gremas, A.-J. and J. Courtés. 1986. Sémiotique, disctionaire raisonné de la théorie du language, t. 2, Paris: Hachette.

Kuhn, Thomas. 1977. The Essential Tension. Chicago: Chicago University Press.

Kundera, Milan. 1984. Nesnesitelná lehkost bytí. Toronto: 68 Publishers.

Eric, Landowski. 2005. Les interactions risquées. Limoges: Pulim.

Latour, Bruno. 1991. Nuos n'avons jamais été modernes. Essai d'anthropologie symétrique. Paris: La Découverte.

Lévi-Strauss, Claude. 1962. La Pensée sauvage. Paris: Plon.

Lévi-Strauss, Claude. 1975. La Voie des masques. Genève: Skira.

MacDonald, Dwight. 1960. Masscult and Midcult I. Partisan Review XXVII 2: 203–233.

Mangiapane, Francesco. 2015. Yo logo(s): On the icono-plastic configuration of brand symbols. In Handbook of Brand Semiotics, ed. George Rossolatos. Kassel: Kassel University Press.

Marrone, Gianfranco. 1995. Il dicibile e l'indicibile. Verso un'estetica semio-linguistica. Palermo: L'epos.

Marrone, Gianfranco. 2007. In aeroporto, 33. Il Verri: Traduzioni intratestuali in The Terminal.

Marrone, Gianfranco. 2007. Il discorso di marca: modelli semiotici per il branding. Bari: Laterza.

Marrone, Gianfranco. 2014. The Invention of the Text. Sesto San Giovanni: Mimesis International.

Marrone, Gianfranco. 2014. Gastromania. Milano: Bompiani.

Millard, Rosie. 2010. How Peppa Pig brought home the bacon. Financial Times. https://www.ft.com/content/b7bcd9b6-9ab1-11df-87e6-00144feab49a. Accessed 10 January 2018.

Quilici, Folco. 2010. Storia della Paternità, Dal pater familias al mammo. Roma: Fazi.

Recalcati, Massimo. 2013. Il complesso di Telemaco. Milano: Feltrinelli.

Silverblatt, Art. 2001. Media Literacy Keys to Interpreting Media Messages. Westport (CT): Preager.