Abstract
The neutrality of the art and architecture of courtrooms and courthouses has dominated the public perception in the Indian context. The courtroom design and the visual artistic elements present within these judicial places have very often been considered to be insignificant to the notions of law and justice that they reflect. As art and architecture present certain historical narratives, reflect political allegories and have significant impact on the perceptions of their viewers, they have critical socio-political ramifications. This makes it pertinent to explore them and investigate the paradox of their deployment and interpretation in today's increasingly mediatized world. Through an ethnographic study of the Supreme Court of India, this paper interprets its art and architecture, and, the symbolism and semiotics reflected through them. Arguing against their neutrality and insignificance, the paper demonstrates how they reflect nationalism, certain ideologies and power-space dynamics. It further argues that they act as evidence of political metaphors related to justice, power and democracy. With a conversation between law, architecture and semiotics, the paper investigates the historical and spatial dimensions of its architecture and artistic elements. Mapping the Court's architectural elements, I examine how the visual representation of 'justice as virtue' finds translation in its design through transfer of certain images, including the image of the 'scales of justice', into it, while absenting the notion of 'justice as struggle'—to contemplate on how legal architecture gives evidence to the vexed relationship between law and justice and also of the break from the colonial past
Access options
Buy single article
Instant access to the full article PDF.
USD 39.95
Price excludes VAT (USA)
Tax calculation will be finalised during checkout.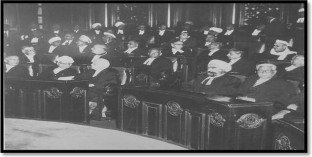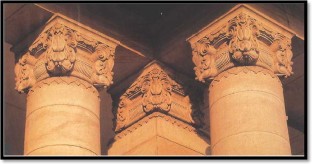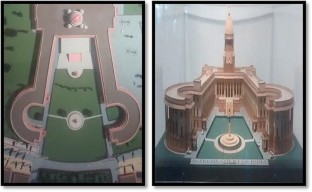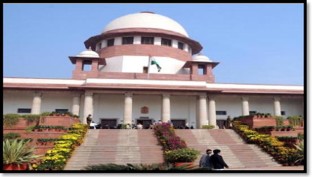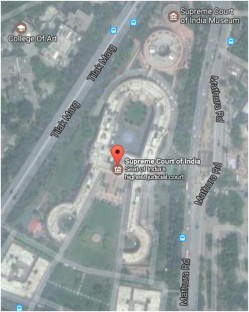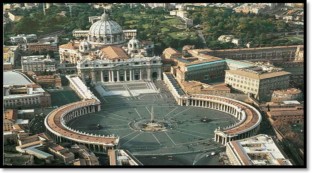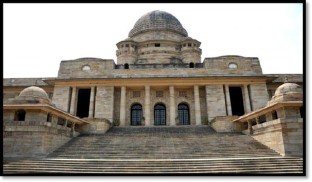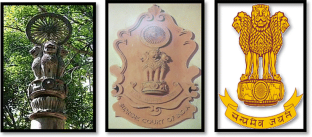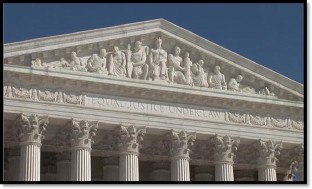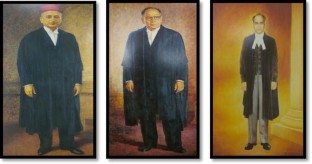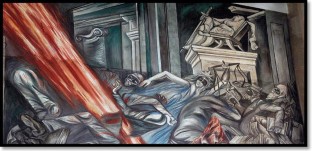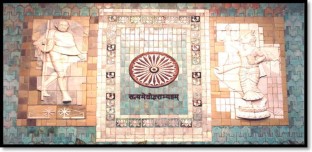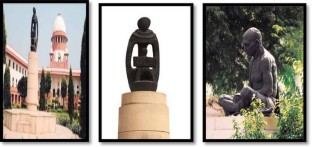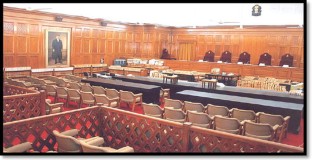 Notes
Moran has argued that the reason for such marginalization has been the dismissal of research on visual aspects of law as esoteric and trivial falling within the domain of 'non-law' [56].

Mulcahy [58] has used this term as the title of her book, but surprisingly, she had not defined the term 'legal architecture' anywhere in her book. Though, the definition can be inferred from her 'introduction' to the book.

Referring to the Aristotelian conception of poetics, Almog says that poetics is a system of rules that delineates how meanings are generated in a particular field and why they are accepted as meaningful. She has argued that law has its own poetics that seek to convince society that legal institutions uniquely control the activation of justice. Categorizing the constitutive elements of legal poetics into formal and informal, she further contends that "rules of legal procedure are seemingly a sort of formal manual of legal poetics…[while] another system that is not anchored in written procedure, …can be described as an informal poetic system" [2, pp. 190, 201].

It means the visual iconography of law that falls in the category of the visual arena of the legal poetics [2, p. 202].

The Supreme Court, situated in New Delhi, the capital city of India, is the apex judicial institution.

Ambedkar, in his concluding speech to the Constituent Assembly, on 25th November, 1949, said, "On the 26th of January 1950, we are going to enter into a life of contradictions. In politics, we will have equality, and in social and economic life, we will have inequality. In politics, we will be recognizing the principle of one man, one vote and one vote, one value. In our social and economic life, we shall, by reason of our social and economic structure, continue to deny the principle of one man, one value. How long shall we continue to live this life of contradictions? How long shall we continue to deny equality in our social and economic life? If we continue to deny it for long, we will do so only by putting our political democracy in peril. We must remove this contradiction at the earliest possible moment or else those who suffer from inequality will blow up the structure of political democracy which this Assembly has so laboriously built up [4]."

In this regard, article 15 (2) of the Constitution of India, 1950 states that 'No citizen shall, on grounds only of religion, race, caste, sex, place of birth or any of them, be subject to any disability, liability, restriction or condition with regard to

(a) access to shops, public restaurants, hotels and palaces of public entertainment; or

(b) the use of wells, tanks, bathing ghats, roads and places of public resort maintained wholly or partly out of State funds or dedicated to the use of the general public.'

This principle of equality is reflected in article 14 of the Constitution of India, 1950 as, 'The State shall not deny to any person equality before the law or the equal protection of the laws within the territory of India Prohibition of discrimination on grounds of religion, race, caste, sex or place of birth.'

Austin propounded 'command theory' wherein he defined laws (properly so called) as commands of a sovereign. He defined 'sovereign' as a person (or determinate body of persons) who receives habitual obedience from the bulk of the population, but who does not habitually obey any other (earthly) person or institution [9]. The phrase 'monopolization of space' in this context speaks of an exclusive space for privileged few that is inaccessible to the public at large.

The court was established by the Regulating Act of 1773 at Fort William in Bengal and the establishment of the Charter trinity Courts was the result of the conflict of power between the Crown judges and the Company judges.

The High Courts established under the Indian High Courts Act of 1861 based themselves on the Bengal model where the "British distinction between 'canon law' and 'civil law' was followed, according to which secular matters were to be settled by the courts, while religious matters were to be left to the ecclesiastical authorities. This was unlike the Bombay legal model based on the idea of 'common law' as an amalgamation of local customs that was now abandoned [12, p. 123]."

Also known as King in Council, it came to be called later as the Judicial Committee of the Privy Council. Acting as the advisor to the king in dispensing justice, it was the final Court of Appeal for all legal disputes throughout the British Empire, and made final rulings and interpretations on a vast variety of laws across the Empire-Commonwealth [12].

It was delivered at the Federal Structure Committee on 23 October 1931 in the course of a discussion on 'Federal Court of India'.

This was an institution established by royal proclamation of King-Emperor George V in 1920 and designed by Sir Herbert Baker to provide a forum for the princely states' rulers to put forth their needs before the British Indian government. This symbolized the desertion of British policy of exclusion and isolation of Indian rulers. Presently, it is the Parliament library [11].

In 1949, the independent Indian legislature passed the Abolition of Privy Council Jurisdiction Act. Also, on the inauguration of the new Supreme Court, Chief Justice H. J. Kania declared that 'it is the final stage of the complete independence of the judicial system of the country [33].'

It was established on January 26, 1950 in New Delhi, and not immediately in 1947. Therefore, in the meantime, from 1947 to 1950, the Federal Court kept functioning from the Princes' Chambers.

To read an elaborate discussion of the Inauguration Program, see [32].

John Locke had placed the judiciary in the 'executive box' and filled the resultant void in the trinity of legislative-executive-judiciary with a 'federative power' dealing with foreign relations [45].

The decision to construct the Court building was taken in 1954, whose estimated cost was 45 lakhs [92], and its site was ten acres area bounded by Delhi-Mathura road and Hardinge Avenue near the Hardinge bridge in New Delhi [79]. Later on, it came to knowledge that the site is a triangular plot covering an area of 30 acres, sufficient enough to meet present requirements and future expansions, and is nearly equidistant from Old and New Delhi and not far from the two railway stations [90].

This might be possibly because of two reasons. One can be his Western training, as is evident from the speech of Dr. Rajendra Prasad that 'this noble edifice has been conceived and planned by Engineers and Architects who were trained in their profession according to western standards. The architecture and construction of Building bear testimony of their western experience…' [32]. The other reason might be to follow the suit of mixed style of architecture, which was followed by the British when New Delhi was being built as the new capital of British India, so as to fit the Court building in the Lutyen's complex architecturally.

The design of this building was chosen out of five designs prepared by architects of the CPWD and was in keeping with the trends in the country, being classified as Indo-classic.

Dr. Rajendra Prasad, the first President of India, laid the foundation stone of the Court's building on 29 October 1954.

The two wings of the building act as two limbs of the balance. These two limbs end with two semi-circular hooks that represent the pans of the balance and are separated by the garden with trees. The centres of the two semi-circular pans connect to a centrally placed statue of 'Mother and Child' in the garden.

The central wing is comprised of five courtrooms, the CJI's courtroom, with two courtrooms on either side.

Two new wings, the East Wing and the West Wing, were added to the rear of the complex in 1979, having two courtrooms each, thus taking the total courtrooms to nine. Again a second extension was made in 1994 that further added six more courts, three each to both the wings that finally connected the East and West wings that took the total number of courtrooms to fifteen.

It is an Italian Renaissance church in Vatican City in the Rome, which was completed in the year 1626 and adopts the architectural style of Renaissance and Baroque.

In conversation with the Additional Director General (Architecture), Central Public Works Department, New Delhi, the author was informed that the architecture of the Supreme Court's building was inspired by the design of the St. Peter's Basilica.

Judges enter into courtrooms from exclusive gates that lie adjacent to the Judges' bench.

Piyel Haldar has used this in Kantian terms for a 'surrounding framework of law'. It means something that is supplementary to a larger work or accessory to a main work or subject [29].

'Liminal space' has been defined by Kim Dovey as —a space 'between' functions where the flows of information are as unpredictable as the flows of people and acts as a site for a situation where certain things may be said that may remain unsaid in other contexts, and where certain people may speak who may not otherwise be heard [20].

Outsider can be understood here either as a member of general public or any other person who could not get access to the Court main building because of the procedural cum administrative reasons.

The procedure, to get photo entry pass issued from the Reception Counters, asks for the court name and item number for which the concerned person wants access to the Court building, the photocopy of a photo identity proof and signature of an AOR/advocate/concerned officer [80].

Here, 'hierarchical' has been used in terms of their distance from the courtrooms.

The Court premises was declared a High Security Zone in the year 2007 in the wake of the bomb blasts that took place in the court premises across Uttar Pradesh in the same year. The purpose, of course, was to ensure greater security within Court. After this beefed-up security, one has to go through two-full checks prior to entering the court premises and one body frisking just outside the gate of respective courtrooms.

Suo Motu v. P. C. Pandya, 2005 Cri. L. J. 3567.

Section III of the Flag Code of India, 2002, relates to display of national flag by Central and State governments and their organizations and agencies. It says that 'where the practice is to fly the Flag on any public building, it shall be flown on that building on all days including Sundays and holidays and, except as provided in this Code, it shall be flown from sun-rise to sun-set irrespective of weather conditions. The Flag may be flown on such a building at night also but this should be only on very special occasions'. It further says it should occupy the position of honour and be distinctly placed.

The details about the Court's logo present on the website of the Supreme Court as well as its recently published annual report wrongly says that it means 'Truth alone I uphold'.

It is a mantra taken from the ancient Indian scripture 'Mundaka Upanishad'. After India got independence, it was adopted as the national motto of India. It has been inscribed in script at the base of the Indian National Emblem.

In the year 2013, two RTI applications were made to the Court to know the purpose of using different expression (shloka) for its logo rather than the one adopted by the Government of India for the National Emblem. After the applicants did not get any reply from the Court, appeals were filed to the CIC, which thereafter ordered the Court to reply the appellants with relevant information within 15 days. See, Swami Mrigendra Saraswati v. CPIO, Supreme Court of India, New Delhi, File No. CIC/SM/A/2012/001069, decided on 6 March 2013; Rahul Mohod v. CPIO, Supreme Court of India, New Delhi, File No. CIC/SM/A/2012/001491, decided on 22 March 2013.

There is a customary practice of appointing the senior-most judge, as per her experience at the Court, as the CJI.

Ram Jawaya Kapoor v. State of Punjab, AIR 1955 SC 549. It was held that our Constitution embodies only a separation-of-functions principle rather than the full separation-of-powers doctrine, and Indian democracy embodies a parliamentary form of government.

It was Justice Khanna, who gave lone dissent in the Habeas Corpus case (ADM Jabalpur v. Shivkant Shukla AIR 1976 SC 1207) in the dark hours of emergency knowing that he might loose his CJI position as its repercussion. He told his sister the last night before delivering his judgment that 'I have prepared my judgment, which is going to cost me the Chief Justice-ship of India' [41]. Though, it did not have any effect on the final outcome of the case, as rest four judges, CJI Ray, Justices M.H. Beg, Y.V. Chandrachud and P.N. Bhagwati, of the Constitutional Bench gave their judgments in favour of the government by setting aside the contrary view taken by nine High Courts. On the other hand, Justice Khanna's lone dissent cost him his CJI post as after CJI Ray's retirement Justice Beg was appointed CJI instead of him being next in seniority to be the CJI [6].

Senior Advocate of the Supreme Court Andhyarujina has argued that as Justice Khanna came to be held in great esteem by both the judiciary and the bar, his portrait was put up in the SC [6].

One can look at the male 'Nail Figure' that is a wooden African figure in Kongo, described as Lord of Jurisprudence. It is full of nails symbolizing the burden and pain involved in judging that the figure carries on his chest. Few people have questioned its symbolism of justice because of its unpleasant look. Also, the Jacket and the Plaque kept in the County Court in the town of Grand Marais in Northern Minnesota represents an advocate's duty towards the society and indigent persons [69, pp. 181–183].

The mural shows two female images clearly recognizable as 'justice' as one of them possesses sword and the other a pair of scales among a disordered and unruly group of evils. But, unlike 'lady justitia' as an imposing woman at center stage, which is the familiar figure of justice all around globe, these 'Justices' are disconcerting. The one with the sword, elevated on a pedestal is lying back inattentively while her sword is dangling in the surroundings of disorder, whereas the other with a pair of scales, lying below, is a 'masked' Justice and is jostled as two similarly masked men attempt to grab her scales. The uneasy question that the mural throws at the viewer is that 'whether they are common thieves, or judges and lawyers, as suggested by the bundles of papers they hold? It suggests the oblivion of the Justice lying above while the willful participation of the other in the melee [70].

There are few other paintings as well that have not been discussed in this work. One can find them in the Judges' gallery of the Court.

As one walks past the CJI court towards Court No. 4 and takes a left from the T-point, the painting by Jai Prakash adorns the wall on the left side.

Moving past the first painting, and taking a right turn will take one to this painting that adorns the wall on right hand side.

As one goes downstairs through the staircase present on the first floor of the left wing, this painting beautifies the left-side wall.

It is a black bronze sculpture of 210 cm height, sculpted by a renowned artist, Chintamoni Kar, installed in the Court premises on February 20, 1978 [87].

This interpretation can be said to be the result of the Habeas Corpus case, (ADM Jabalpur v. Shivkant Shukla AIR 1976 SC 1207) where the Court pronounced the pro-government judgment with 4:1 majority.

Kannabiran [40] has also argued regarding the placing of a Manu statue in the precincts of the Rajasthan High Court and the controversy around it that whether statues have only decorative value or do they also symbolize and represent something.
References
Ahl, Bjorn, and Hendrik Tieben. 2015. Modern Chinese court buildings, regime legitimacy and the public. International Journal for the Semiotics of Law 28 (3): 603–626.

Almog, Shulamit. 2006. Creating representations of justice in the third millennium: Legal poetics in digital times. Rutgers Computer and Technology Law Journal 32: 183–245.

Almog, Shulamit, and Ely Aharonson. 2004. Law as film: Representing justice in the age of moving images. Canadian Journal of Law & Technology 3 (1): 1–18.

Ambedkar, B.R. 2008. Writings and speeches: A ready reference manual. New Delhi: B. R. Publishing Corporation.

Andhyarujina, T.R. 2008. Speaking justice to power. The Indian Express. http://archive.indianexpress.com/news/speaking-justice-to-power/280875/. 25 Mar 2016.

Andhyarujina, T.R. 2015. When the bench buckled: Emergency did not spare the Supreme Court because the tides of history do not pass judges by. The Indian Express. http://indianexpress.com/article/opinion/columns/when-the-bench-buckled/. 14 Feb 2016.

"Ashok Stambha." Wikimedia Commons. https://commons.wikimedia.org/wiki/Category:Ashoka_pillars#/media/File:AshokStambhaThailand.jpg. 17 Sept 2016.

Austin, Granville. 1966. Indian constitution: Cornerstone of a nation. Bombay: Oxford University Press.

Rumble, Wilfrid E. (ed.). 1995. Austin: The province of jurisprudence determined. Cambridge: Cambridge University Press.

Ball, Milner S. 1975. The play's the thing: An Uncourtentific reflection on courts under the rubric of theater. Stanford Law Review 28 (1): 81–115.

Bhargava, R.P. 1991. The chamber of princes. New Delhi: Northern Book Centre.

Bobde, et al. 2016. Courts of India: Past to present. New Delhi: Publications Division, Ministry of Information & Broadcasting, Government of India.

Bombay High Court Booklet. 2014. Mumbai.

Bourdieu, Pierre. 1990. Photography: A middle-brow art. Cambridge: Polity Press.

Bybee, Keith J. (ed.). 2007. Bench press: The collision of courts, politics, and the media. Palo Alto, CA: Stanford University Press.

Carr, Edward Hallett. 1961. What is history? London: Macmillan.

Carlen, Pat. 1976. The staging of magistrates' justice. British Journal of Criminology 16 (1): 48–55.

"CJI's Courtroom." Supreme Court of India. http://supremecourtofindia.nic.in/gallery.htm. 9 Sept 2016.

Divan, Anil. 2008. A profile in judicial courage. The Hindu. http://www.thehindu.com/todays-paper/tp-opinion/a-profile-in-judicial-courage/article1215366.ece. 20 Feb 2016.

Dovey, Kim. 1999. Framing places: Mediating power in the built environment. London and New York: Routledge.

Du, Biyu. 2015. Staging justice: Courtroom semiotics and the judicial ideology in China. International Journal for the Semiotics of Law - Revue internationale de Sémiotique juridique (2). doi:10.1007/s11196-015-9444-7.

Durrill, Wayne K. 2002. A tale of two courthouses: Civic space, political power, and capitalist development in a new south community, 1834–1940. Journal of Social History 35 (3): 659–681.

Foucault, Michel. 1972. The archaeology of knowledge & the discourse on language. New York: Pantheon Books.

Foucault, Michel. 1977. Discipline and punish: The birth of the prison. London: Penguin.

Foucault, Michel. 1980. Two lectures. In Power/knowledge: Selected interviews and other writings 1972–1977, ed. Colin Gordon, 78–108. New York: Pantheon Books.

Foucault, Michel. 1984. Space, knowledge and power. In The foucault reader, ed. Paul Rabinow. New York: Patheon Books.

Geuss, Raymond. 2013. Politics and architecture. In Architecture and justice: Judicial meanings in the public realm, ed. Jonathan Simon, Nicholas Temple, and Renee Tobe, 267–280. Surrey: Ashgate.

Goodrich, Peter. 1988. Modalities of annunciation: An introduction to courtroom speech. In Law and semiotics, vol. 2, ed. Roberta Kevelson, 143–165. New York: Plenum Press.

Haldar, Piyel. 1994. In and out of court: On topographies of law and the architecture of court buildings (A study of the Supreme Court of the State of Israel). International Journal for the Semiotics of Law 7 (20): 185–200.

Haldar, Piyel. 1999. The function of the Ornament in Quintilian, Alberti, and Court Architecture. In Law and the image: The authority of art and the aesthetics of law, ed. Costas Douzinas, and Lynda Nead, 117–136. Chicago, London: The University of Chicago Press.

Hightower, Ben, and Kirsten Anker. 2015. (Re)imagining law: Marginalised bodies/indigenous spaces. International Journal for the Semiotics of Law - Revue internationale de Sémiotique juridique 5. doi:10.1007/s11196-015-9454-5.

"History of the Supreme Court of India." http://supremecourtofindia.nic.in/history.htm. 10 July 2016.

Inaugural Proceeding of the Supreme Court of India, (1950) 1 SCR 3.

"Indian National Emblem." National Portal of India. https://india.gov.in/india-glance/national-symbols. 2 Oct 2016.

Jaising, Indira. 2016. "An open letter to India's judges on what counts as 'Anti-National.'" The Wire. http://thewire.in/2016/03/04/an-open-letter-to-indias-judges-on-what-counts-as-anti-national-23764/. 17 April 2016.

Jay, Martin. 1999. Must justice be blind? The challenge of images to the law. In Law and the image: The authority of art and the aesthetics of law, ed. Costas Douzinas, and Lynda Nead, 19–35. Chicago, London: The University of Chicago Press.

Jha, Shivakant. 2011. On the loom of time: An autobiographical memoir. New Delhi: Taxmann Publications Pvt. Ltd.

Johnson, David A. 2015. Competing visions of empire in the colonial built environment: Sir Bradford Leslie and the building of New Delhi. Britain and the World 8 (1): 27–50. doi:10.3366/brw.2015.0166.

Johnson, David, and Richard Watson. 2015. New Delhi—The last imperial city. Basingstoke: Palgrave.

Kannabiran, K.G. 2001. Manu's statue. PUCL Bulletin. www.pucl.org/reports/National/2001/manu.htm. August 12, 2016.

Khanna, H.R. 2003. Neither roses nor thorns. Lucknow: Eastern Book Company.

Kirpal, B.N., et al. (eds.). 2000. Supreme but not infallible. New Delhi: Oxford University Press.

Kumar, Raj (ed.). 2003. Essays on legal systems in India. New Delhi: Discovery Publishing House.

Lefebvre, Henri. 1976. Reflections on the politics of space (trans: Michael Enders) Antipode 8: 30–37.

Laslett, Peter (ed.). 1988. Locke: Two treatises of government (Cambridge texts in the history of political thought). UK: Cambridge University Press.

Lounsbury, Carl R. 2005. The courthouses of early Virgnia: An architectural history. Charlottesville: University of Virginia Press.

Masterman, Roger. 2009. Review of Lieve Gies, Law and the media: The future of an uneasy relationship (2007) and K.J. Bybee (ed), Bench Press: The collision of courts, politics and the media (2007). Social and Legal Studies 18 (2): 275–277.

McDougall, Robert. 2016. Designing the Courtroom of the Future. In Paper delivered at the international conference on court excellence—Singapore (January), pp. 1–25.

McNamara, M. 2004. From Tavern to Courthouse: Architecture and Ritual in American Law-1658–1860. Baltimore: Johns Hopkins University Press.

Mehrotra, Rahul, Prasad Shetty, and Rupali Gupte. 2009. Architecture and contemporary indian identity. In Constructing identity in contemporary architecture: Case studies from the South, ed. Peter Herrle, and Stephanus Schmitz. Munster: LIT.

Melhuish, Clare. 1966. Ada Melamede and Ram Karmi: Supreme Court of Jerusalem and House in Tel. Architectural Design 66 (11–12): 35–39.

Mitra, Dola. 2016. 32 Spokes of wisdom. Outlook India. http://www.outlookindia.com/magazine/story/32-spokes-of-wisdom/296362. 12 Feb 2016.

Moran, Leslie J. 2014. Mass-mediated 'open justice': Court and judicial reports in the Press in England and Wales. Legal Studies 34 (1): 143–166.

Moran, Leslie J. 2009. Judging pictures: A case study of portraits of the chief justices, Supreme Court of New South Wales. International Journal of Law in Context 5 (3): 295–314.

Moran, Leslie J. 2012. Every picture speaks a thousand words: Visualising judicial authority in the press. In Intersections of law and culture, ed. Priska Gisler, Sara Steinert Borella, and Caroline Wiedmer. Palgrave: Basingstoke.

Moran, Leslie J. 2012. Review essay: Visual justice. International Journal of Law in Context 8 (3): 431–446.

Morrison, Charles. 1968. Social organization at the district courts: Colleague relationships among Indian lawyers. Law and Society Review 3 (2/3): 251–268.

Mulcahy, Linda. 2011. Legal architecture: Justice, due process and the place of law. Abingdon: Routledge.

Naoroji, Dadabhai. 1901. Poverty and un-British rule in India. London: S. Sonnenschein.

Nariman, Fali S. 2010. Before memory fades: An autobiography. New Delhi: Hay House.

Nead, Lynda. 2002. Visual cultures of the courtroom: Reflections on history, law and the image. Visual Culture in Britain 3 (2): 119–141.

Parelkar, S.H. 1959. Architect and society. In Seminar on architecture, ed. Achyut P. Kanvinde, 85–88. New Delhi: Lalit Kala Akademi.

Parker, J.E.K. 2011. The soundscape of justice. Griffith Law Review 20 (4): 962–993.

Patel, Zarina, and Clinton David van der Merwe. 2013. Constitution hill: Just space or space of justice? In Architecture and justice: Judicial meanings in the public realm, eds. Jonathan Simon, Nicholas Temple, and Renee Tobe, 115–130. Surrey, England: Ashgate.

"Preamble, The Constitution of India." Ministry of Law and Justice, India. http://lawmin.nic.in/coi/preamble.pdf. 18 Aug 2016.

Purie, Mandira. 2014. Judiciary: The unwanted mother. India Today.

Resnik, Judith. 2010. Bring Back Bentham: 'Open Courts', 'Terror Trials', and public sphere(s). Journal of Law and Ethics of Human Rights 5 (1): 1–89.

Resnik, Judith. 2013. The democracy in courts: Jeremy Bentham, 'Publicity', and the privatization of process in the twenty-first century. No Foundations 10: 77–119.

Resnik, Judith, and Dennis Curtis. 2007. Representing justice: From renaissance iconography to twenty-first-century courthouses. Proceedings of the American Philosophical Society 151 (2): 139.

Resnik, Judith, and Dennis Curtis. 2010. Object lesson: On and off her pedestal. Yale Alumni Magazine. https://yalealumnimagazine.com/articles/3010/object-lesson. 1 May 2016.

Resnik, Judith, and Dennis Curtis. 2011. Representing justice: Invention, controversy, and rights in city-states and democratic courtrooms. Yale University Press. https://books.google.com/books?id=yzD1z7i8Md4C&pgis=1.

Resnik, Judith, and Dennis Curtis. 2013. Inventing democratic courts: A new and iconic Supreme Court. Journal of Supreme Court History 38 (2): 207–251.

Resnik, Judith, Dennis Curtis, and Allison Tait. 2014. Constructing courts: Architecture, the ideology of judging, and the public sphere. In Law, culture and visual studies, ed. Anne Wagner, and Richard K. Sherwin, 515–546. Berlin: Springer. doi:10.1007/978-90-481-9322-6.

Rosenbloom, Jonathan D. 1998. Social ideology as seen through courtroom and courthouse architecture. Columbia-VLA Journal of Law & the Arts 22 (4): 463–523.

Rowden, Emma. 2013. Virtual courts and putting 'Summary' back into 'Summary Justice': Merely brief, or unjust? In Architecture and justice: Judicial meanings in the public realm, ed. Jonathan Simon, Nicholas Temple, and Renee Tobe. Surrey: Ashgate.

"Saint Peter's Basilica Building." Vatican City State. http://www.vaticanstate.va/content/vaticanstate/en/monumenti/gallerie-fotografiche/basilica-di-s-pietro/esterno.html. 25 Sept 2016.

Sankaranarayanan, Gopal. 2008. Significance of Supreme Court's architecture. Law and Other Things: November 16. http://lawandotherthings.blogspot.in/2008/11/significance-of-supreme-courts.html.

Sarat, Austin, and Patricia Ewick (eds.). 2015. The handbook of law and society. West Sussex, UK: Wiley-Blackwell.

Sarat, Austin, and Thomas R. Kearns (eds.). 2002. History, memory, and the law. Ann Arbor: The University of Michigan Press.

"SCVMS." Supreme Court of India. http://supremecourtofindia.nic.in/scvms.htm. 19 Feb 2016.

Seagle, William. "Rudolf Von Ihering: Or law as a means to an end. The University of Chicago Law Review 71–89.

Singha, Radhika. 1998. A despotism of law: Crime and justice in early colonial India. New Delhi: Oxford University Press.

Spaulding, Norman W. 2012. The enclosure of justice: Courthouse architecture, due process, and the dead metaphor of trial. Yale Journal of Law & the Humanities 24(1): 311–343. http://digitalcommons.law.yale.edu/yjlh/vol24/iss1/16.

"Supreme Court of India, Tilak Marg." Google maps (Satellite view).

"The Nagpur High Court Building." Wikimapia. http://wikimapia.org/119856/High-Court-Nagpur-Bench#/photo/4686766. 28 Aug 2016.

"The Supreme Court Building." Supreme Court of the United States. http://www.supremecourt.gov/about/courtbuilding.aspx. 13 Feb 2016.

The Supreme Court of India Annual Report. 2007–2008. New Delhi.

The Supreme Court of India Annual Report. 2014. New Delhi.

The Supreme Court of India. 2000. Sentinel of freedom. New Delhi: The Supreme Court of India.

The Times of India (1861-current). 1954a. Grand building planned for Supreme Court: Temple of justice will cost Rs. 45 lakhs. ProQuest Historical Newspapers: The Times of India, Oct. 29, p. 5.

The Times of India (1861-current). 1954b. Ousting jurisdiction of courts: Resort only in rare cases, says president. ProQuest Historical Newspapers: The Times of India, Oct. 30, p. 7.

The Times of India (1861-current). 1954c. Supreme Court. ProQuest Historical Newspapers: The Times of India, Aug. 31, p. 8.

The Times of India (1861-current). 1958. 'Legal procedures need to be simplified': President declares open Supreme Court building. ProQuest Historical Newspapers: The Times of India, Aug. 5, p. 1.

"The West Pediment." Supreme Court of the United States. https://www.supremecourt.gov/about/archdetails.aspx. 21 Sept 2016.

Time. 1945. Art: Orozco v. Biddle. Time. http://content.time.com/time/magazine/article/0,9171,886563,00.html. 17 Mar 2016.

Wagner, Anne, and Richard K. Sherwin (eds.). 2014. Law, culture and visual studies. Berlin: Springer. doi:10.1007/978-90-481-9322-6.

Wallis, Mieczyslaw. 1973. Semantic and symbolic elements in architecture: Iconology as a first step towards an architectural semiotic. Semiotica 8 (3): 220–238.
Acknowledgements
I am grateful to Dr. Pratiksha Baxi for encouraging me to work in this area. Thanks to her, Dr. Nupur Chowdhury, Dr. Mani Shekhar Singh, Aklavya Anand and Noopur Maurya for the fruitful remarks. Comments from the reviewers and the audience were very insightful. An abridged version of this paper was presented at the 4th LASSnet International Conference, 10–12 December 2016, India Habitat Centre, New Delhi, India.
About this article
Cite this article
Kumar, S. Interpreting the Scales of Justice: Architecture, Symbolism and Semiotics of the Supreme Court of India. Int J Semiot Law 30, 637–675 (2017). https://doi.org/10.1007/s11196-017-9513-1
Published:

Issue Date:

DOI: https://doi.org/10.1007/s11196-017-9513-1
Keywords