Abstract
Although our society still perceives them as asexual, people with motor disabilities still have the organ that regulates libido: the brain. Due to their pathologies, people with motor disabilities often face multiple difficulties when they wish to masturbate. Sex toys are often a means of reaching their genitals. Since the toys now on the market are not adapted to their condition, the objective of this article is to document their masturbation practices and to design adapted sex toys for people with motor disabilities. The study is based on two co-design meetings (semistructured individual interviews) with participants with motor disabilities and with a focus group of professionals (caregivers, occupational therapists, sexologists). Ultimately, this study will allow for the design of sex toys that are adapted to the condition of people with motor disabilities, and efforts will be made to ensure that these designs are accessible to this population with motor disabilities.
Access options
Buy single article
Instant access to the full article PDF.
US$ 39.95
Tax calculation will be finalised during checkout.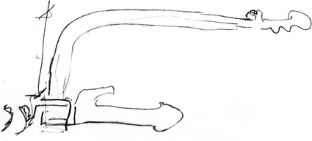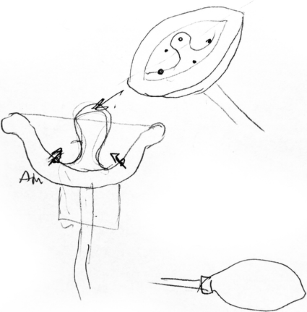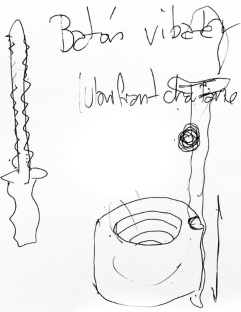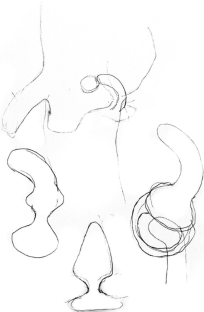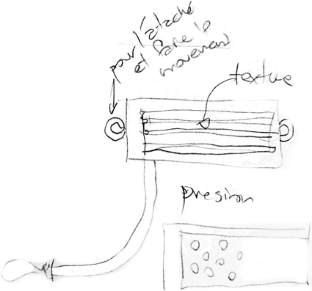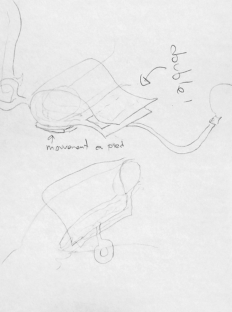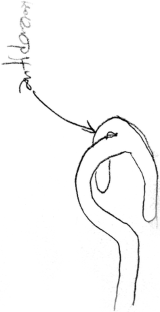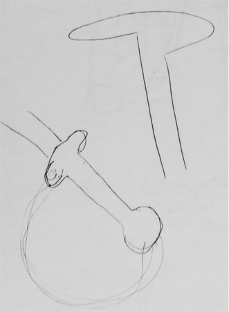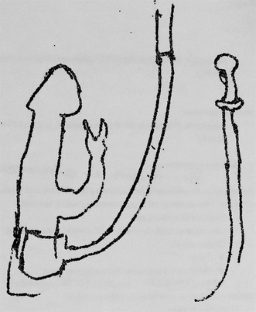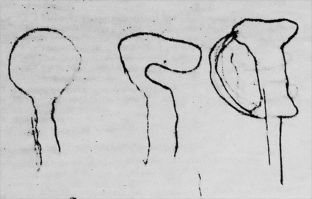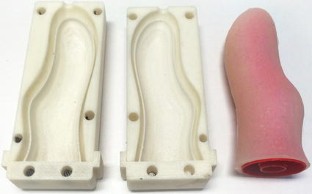 References
1.

Dennis, C.: Brain development: the most important sexual organ. Nature 427(6973), 390–392 (2004)

2.

Berman, H., Harris, D., Enright, R., Gilpin, M., Cathers, T., Bukovy, G.: Sexuality and the adolescent with a physical disability: understandings and misunderstandings. Issues Compr. Pediatr. Nurs. 22(4), 183–196 (1999)

3.

Kattari, S.K.: "Getting it": identity and sexual communication for sexual and gender minorities with physical disabilities. Sex. Cult. 19, 882–899 (2015)

4.

World Health Organization: Defining Sexual Health: Report of a Technical Consultation on Sexual Health, 28–31 January 2002. World Health Organization, Geneva (2006)

5.

Browne, J., Russell, S.: My home, your workplace: people with physical disability negotiate their sexual health without crossing professional boundaries. Disabil. Soc. 20(4), 375–388 (2005)

6.

Desjardins, G.: Une mémoire hantée: l'histoire de la sexualité au Québec. Rev. Hist. Québec 49, 10–14 (1997)

7.

Starr, K.E., Aron, L.: Women on the couch: genital stimulation and the birth of psychoanalysis. Psychoanal. Dialogues 21(4), 373–392 (2011)

8.

Kaufman, M., Silverberg, C., Odette, F.: The Ultimate Guide to Sex and Disability. Cleis Press Inc., Berkeley (2003)

9.

Blum, R.W., Resnick, M.D., Nelson, R., St. Germaine, A.: Family and peer issues among adolescents with spina bifida and cerebral palsy. Pediatrics 88(2), 280–285 (1991)

10.

Duquet, F.: L'éducation à la sexualité dans le contexte de la réforme de l'éducation. Gouvernement du Québec, Quebec City (2003)

11.

Bailar-Heath, B., Hough, S., Kassioukov, A., MacHattie, E., Naphtali, K., Miller, W.C., et al.: Sexual device manual for persons with disability. Sex. Disabil. 28(1), 61–62 (2010)

12.

McCabe, M.P., Cummins, R.A., Deeks, A.A.: Sexuality and quality of life among people with physical disability. Sex. Disabil. 18(2), 115–123 (2000)

13.

Tiefer, L.: Masturbation: beyond caution, complacency and contradiction. Sex. Marital Ther. 13, 9–14 (1998)

14.

Kaestle, C.E., Allen, K.R.: The role of masturbation in healthy sexual development: perceptions of young adults. Arch. Sex. Behav. 40, 983–984 (2011)

15.

Riksförbundet för Sexuell Upplysning (RFSU): Masturbation—A Hands-on Guide. RFSU, Stockholm (2010)

16.

McBride, K.R., Fortenberry, J.D.: Heterosexual anal sexuality and anal sex behaviors: a review. J. Sex Res. 47(2–3), 123–136 (2010)

17.

Pinkerton, S.D., Cecil, H., Bogart, L.M., Abramson, P.R.: The pleasures of sex: an empirical investigation. Cogn. Emot. 17, 341–353 (2003)

18.

Clark, L.: Is there a difference between a clitoral and vaginal orgasm? J. Sex Res. 6, 25–28 (1970)

19.

Tordjman, G.: Considérations physiologiques et cliniques des réponses sexuelles de l'homme et de la femme. Cah. Sexol. Clin. 19(58), 261–268 (1984)

20.

Grafenberg, E.: The role of the urethra in female orgasm. Int. J. Sexol. 3, 145–148 (1950)

21.

Sevène, A.: Fonction sexuelle et handicap physique. Presse Med. 43(10), 1116–1119 (2014)

22.

Giami, A.: Coping with the sexuality of the disabled: a comparison of the physically disabled and the mentally retarded. Int. J. Rehabil. Res. 10(1), 41–48 (1987)

23.

McCabe, M.P., Taleporos, G., Dip, G.: Sexual esteem, sexual satisfaction, and sexual behaviour among people with physical disability. Arch. Sex. Behav. 32, 359–369 (2003)

24.

Morales E.: The meaning of the contemporary bathroom. Unpublished Ph.D. Thesis, Université de Montréal, Montreal, QC (2007)

25.

Mullick, A., Preiser, W., Ostroff, E.: Universal bathrooms. In: Preiser, W., Ostroff, E. (eds.) Universal Design Handbook, pp. 42.1–42.24. McGraw-Hill, New York (2001)

26.

Wakefield, J.C.: The semantics of success: Do masturbation exercises lead to partner orgasm? J. Sex Marital Ther. 13(1), 3–14 (1987)

27.

Christensen, C.: Prescribed masturbation in sex therapy: a critique. J. Sex Marital Ther. 21, 87–99 (1995)

28.

Coleman, E.: Masturbation as a means of achieving sexual health. J. Psychol. Hum. Sex. 14(2/3), 5–16 (2002)

29.

Phillips, N.: Female sexual dysfunction: evaluation and treatment. Am. Fam. Physician 62(1), 127–136 (2000)

30.

LoPiccolo, J., Lobitz, C.: The role of masturbation in treatment of orgasmic dysfunction. Arch. Sex. Behav. 2(2), 163–171 (1972)

31.

Giraud, F., Maines, R.P.: Technologies de l'orgasme. Le vibromasseur, l'"hystérie" et la satisfaction sexuelle des femmes. http://lectures.revues.org/804 (2009). Accessed 15 Mar 2016

32.

Marcus, B.S.: Changes in a woman's sexual experience and expectations following the introduction of electric vibrator assistance. J. Sex. Med. 8, 3398–3406 (2011)

33.

Stern, M.: "Hysteria" and the long, strange history of the vibrator. http://www.thedailybeast.com/articles/2012/04/27/hysteria-and-the-long-strange-history-of-the-vibrator-vertical.html (2012). Accessed 12 Mar 2016

34.

Westermann, E.: La commercialisation d'objets érotiques: Représentations, discours et communication dans un marché en croissance. Le cas des présentations à domicile. Université du Québec à Montréal, Montreal, QC (2013)

35.

Coulmont, B.: Le vibromasseur-godemiché: objet de plaisir. http://espacestemps.net/document2135.html (2006). Accessed 15 Nov 2016

36.

Maines, R.: The Technology of Orgasm: "Hysteria", the Vibrator, and Women's Sexual Satisfaction. John Hopkin's University Press, Baltimore (1999)

37.

Giami, A.: Sexualité, santé et droits de l'homme: l'invention des droits sexuels. Sexologies 24, 105–113 (2015)

38.

Masters, W., Johnson, V., Kolodny, R.: Masters and Johnson on Sex and Human Loving. Little Brown and Company, New York (1988)

39.

Sherfey, M.J.: The Nature and Evolution of Female Sexuality. Random House Inc., New York (1973)

40.

Laqueur, T.: Solitary Sex: A Cultural History of Masturbation. Zone Books, New York (2003)

41.

Albrecht, L.: Home Sex Toy Parties: A Non-Traditional, Uniquely Situated Venue of Sexuality Education for Women. University of Alberta, Edmonton (2012)

42.

Xavier, J.: S'éduquer à la boutique érotique. http://ici.radio-canada.ca/nouvelle/764727/sexe-boutique-erotique-sexshop-education-saint-valentin-travailleurs-samedi (2016). Accessed 15 Nov 2016

43.

Donada, G.: Sexe: hommes, l'angoisse de la performance. http://www.psychologies.com/Couple/Sexualite/Desir/Articles-et-Dossiers/Sexe-hommes-l-angoisse-de-la-performance (2002). Accessed 15 Nov 2016

44.

Office des personnes handicapées du Québec (2017). Les personnes avec incapacités au Québec; Prévalence et caractéristiques de l'incapacité, Enquête canadienne sur l'incapacité de 2012, Bibliothèque et Archives nationales du Québec, ISBN 978-2-550-77974-2

45.

Herbenick, D., Reece, M., Schick, V.: Beliefs about women's vibrator use: results from a nationally representative probability survey in the United States. J. Sex Marital Ther. 37, 329–345 (2011)

46.

Koedt, A.: Le mythe de l'orgasme vaginal. Nouv. Quest. Fem. 29(3), 14–22 (2010)

47.

Smith, C.: Designed for pleasure: style, indulgence and accessorized sex. Eur. J. Cult. Stud. 10(2), 167–184 (2007)

48.

Castillo, A.: Pleasure Dolls and Inorganic Intimacy. RairaRubiaBooks.com, San Francisco (2016)

49.

Grout, V.: Robot sex: ethics and morality. Lovotics 3(1). https://www.omicsonline.org/open-access/robot-sex-ethics-and-morality-2090-9888-1000e104.php?aid=67397 (2015)

50.

Reece, M., Herbenick, D., Sanders, S.A., Dodge, B., Ghassemi, A., Fortenberry, J.D.: Prevalence and characteristics of vibrator use by men in the United States. J. Sex. Med. 6, 1867–1874 (2009)

51.

Herbenick, D., Reece, M., Sanders, S., Dodge, B., Ghassemi, A., Fortenberry, J.D.: Prevalence and characteristics of vibrator use by women in the United States: results from a nationally representative study. J. Sex. Med. 6, 1857–1866 (2009)

52.

Association des Boutiques et Vidéos érotiques du Québec: Les boutiques érotiques craignent pour leur survie. TVA Nouvelles, Quebec City (2015)

53.

Davis, C., Blank, J., Lin, H.-Y., Bonillas, C.: Characteristics of vibrator use among women. J. Sex. Res. 33, 215–320 (1996)

54.

Imbeah, E.P., Afrane, B.A., Kretchy, I.A., Sarkodie, J.A., Acheampong, F., Oppong, S., et al.: Prevalence and self-management of female sexual dysfunction among women in six regions of Ghana: a cross-sectional study. J. Womens Health Issues Care 4(6), 1–5 (2015)

55.

Wibowo, E., Wassersug, R.J.: Multiple orgasms in men—what we know so far. Sex. Med. Rev. 4(2), 136–148 (2016)

56.

Feelgood2 Ltd.: Humpus; single or together, always a pleasure! http://www.humpus.com/ (2016)

57.

Abco Research Associates: Sybian store United States. https://sybian.com/store/ (2016)

58.

Hot Octopuss.: Pulse II Solo Europe. http://www.hotoctopuss.com/about-us/ (2016)

59.

The Active Hands Co Ltd.: Vibrator Gripping Aid Eupore http://www.eastin.eu/en-ie/searches/products/detail/database-dlf%20data/id-0107181 (2016)

60.

Come As You Are Co-operative: Sex and Disability. http://www.comeasyouare.com/ (1997–2016)

61.

Liberator: Liberator https://www.theliberator.co.uk/ (2016)

62.

Alberta Health Services: Sexuality and Disability, Guide for Parents. Alberta Health Services, Edmonton (2013)

63.

Biesanz, Z.: Dildos, artificial vaginas, and phthalates: how toxic sex toys illustrate a broader problem for consumer protection. Law Inequal. 25, 203–226 (2007)

64.

Rowen, T.S., Stein, S., Tepper, M.: Sexual health care for people with physical disabilities. J. Sex. Med. 12(3), 584–589 (2015)

65.

Sanders, E.B.N., Stappers, P.J.: Co-creation and the new landscapes of design. CoDesign 4(1), 5–18 (2008)

66.

Sanders, E.B.N., William, C.T.: Harnessing people's creativity: ideation and expression through visual communication. In: Langford, J., McDonagh-Philip, D. (eds.) Focus Groups: Supporting Effective Product Development, pp. 145–156. Taylor & Francis, London (2001)

67.

Sanoff, H.: Special issue on participatory design. Des. Stud. 28(3), 213–215 (2007)

68.

Francis, P., Balbo, S., Firth, L.: Towards co-design with users who have autism spectrum disorders. Univers. Access Inf. Soc. 8(3), 123–135 (2009)

69.

Frauenberger, C., Good, J., Keay-Bright, W.: Designing technology for children with special needs: bridging perspectives through participatory design. CoDesign 7(1), 1–28 (2011)

70.

Morales, E., Rousseau, J., Passini, N.: Using a co-design methodology for research on environmental gerontology. J. Gerontol. Geriatr. Res. 106(1), 1–10 (2012)

71.

Mucchielli, A.: Dictionnaire des Méthodes Qualitatives en Sciences Humaines, 2nd edn. Armand Colin, Paris (2009)

72.

Ryan, G., Bernard, R.: Data management and analysis methods. In: Densin, N., Lincoln, Y. (eds.) Handbook of Qualitative Research, 2nd edn, pp. 769–802. Sage Publications, Thousand Oaks (2000)

73.

Deschenaux, F., Bourdon, S., Baribeau, C.: Introduction à l'analyse qualitative informatisée à l'aide du logiciel QSR Nvivo 2.0. Association pour la recherche qualitative, Trois-Rivières (2005)

74.

Miles, M.B., Huberman, A.M.: Analyse des données qualitatives, 2nd edn. De Boeck Supérieur, Brussels (2003)

75.

Ivey, M., Sanders, E., (eds.): Designing a physical environment for co-experience and assessing participant use. Wonderground, Design Research Society International Conference, Lisbon, Portugal (2006)
Acknowledgements
This research project was possible thanks to the funding received from the Fonds de recherche du Québec – Société et Culture grant program for "innovative projects." The research team would also like to thank all of the participants who gave their time and trust to answer questions during the interviews. The principal investigator would like to thank his colleagues for their expertise, support, suggestions and passion invested in the project.
Funding
This study was funded by the Fonds de recherche du Québec – Société et Culture granting program for "innovative projects," award number: 2015-AN-184604.
Ethics declarations
Conflict of interest
Ernesto Morales received a research grants from the Fonds de recherche du Québec – Société et Culture granting program for "innovative projects," award number: 2015-AN-184604.
Ethical Approval
All procedures performed in the studies involving human participants were in accordance with the ethical standards of the Institut de réadaptation en déficience physique de Québec (IRDPQ). The name and date of birth appeared only on the consent form. All other information was kept in a separate database, identified by a participant code and locked in a safe place.
Informed Consent
The Consent Form was approved by the ethics committee of the CIRRIS and signed by all participants included in the study.
About this article
Cite this article
Morales, E., Gauthier, V., Edwards, G. et al. Co-designing Sex Toys for Adults with Motor Disabilities. Sex Disabil 36, 47–68 (2018). https://doi.org/10.1007/s11195-017-9506-8
Keyword
Sex toys

Motor disabilities

Masturbation

Sexuality

Co-design

Canada