Abstract
Discipline specific and multidisciplinary training programs have been developed to provide practitioners working in health and disability fields with various combinations of knowledge, skills, attitudes and practitioner comfort important for such discussions. There is little, however, which demonstrates the long term effectiveness of such training programs. The current study is a 2-year follow-up to a randomized controlled trial that examined the effectiveness of a sexuality training program for rehabilitation practitioners working within spinal cord injury rehabilitation. Using both questionnaire-based and qualitative data, findings suggest that training can have long-lasting effects on practitioner knowledge, comfort and attitudes in addressing sexuality issues with clients. Training that is developed around the individualized needs of practitioners and the settings within which they work may be particularly effective. Future research is needed to explore the applicability of this type of training to other rehabilitation and healthcare settings.
Access options
Buy single article
Instant access to the full article PDF.
USD 39.95
Price excludes VAT (USA)
Tax calculation will be finalised during checkout.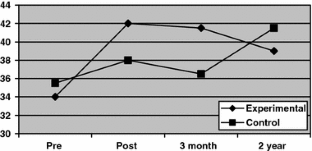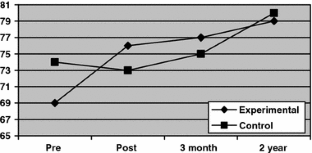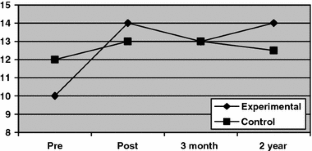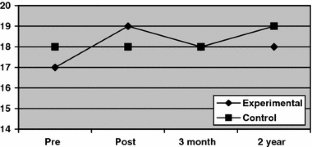 References
McAlonan, S.: Improving sexual rehabilitation services: the patient's perspective. Am. J. Occup. Ther. 50, 826–834 (1996)

Haboubi, N.H., Lincoln, N.: Views of health professionals on discussing sexual issues with patients. Disabil. Rehabil. 25, 291–296 (2003)

Dunn, M.: Sexual questions and comments on a spinal cord injury service. Sex. Disabil. 6, 126–134 (1983)

Herson, L., Hart, K.A., Gordon, M.J., Rintala, D.H.: Identifying and overcoming barriers to providing sexuality information in the clinical setting. Rehabil. Nurs. 24, 148–151 (1999)

Lemon, M.A.: Sexual counselling and spinal cord injury. Sex. Disabil. 11, 73–97 (1993)

Summerville, P., McKenna, K.: Sexuality education and counselling for individuals with a spinal cord injury: implications for occupational therapy. Br. J. Occup. Ther. 61, 275–279 (1998)

Tepper, M.S.: Providing comprehensive sexual health care in spinal cord injury rehabilitation: implementation and evaluation of a new curriculum for health care professionals. Sex. Disabil. 15, 131–165 (1997)

Fronek, P., Booth, S., Kendall, M., Miller, D., Geraghty, T.: The effectiveness of a sexuality training program for the interdisciplinary spinal cord injury rehabilitation team. Sex. Disabil. 23, 51–63 (2005)

Chivers, J., Mathieson, S.: Training in sexuality and relationships: an Australian model. Sex. Disabil. 18, 73–80 (2000)

Rose, J., Holmes, S.: Changing staff attitudes to the sexuality of people with mental handicaps and evaluative comparison of one and three day workshops. Ment. Hand. Res. 4, 67–79 (1991)

Walker, B., Harrongton, D.: Effects of staff training on staff knowledge and attitudes about sexuality. Educ. Gerontol. 28, 639–654 (2002)

Post, M.W.M., Gianotten, W.L., Heinen, L., Hille Ris Lambers, E., Willems, M.: Sexological competence of different rehabilitation disciplines and effects of a discipline-specific sexological training. Sex. Disabil. 26, 3–14 (2008)

Simpson, G., Anwar, S., Wilson, J., Bertapelle, T.: Improving the rehabilitative management of client sexual health concerns after neurological disability: evaluation of a staff sexuality training program in New Zealand. Clin. Rehabil. 20, 847–859 (2006)

Couldrick, L.: Sexual issues within occupational therapy: part 2: implications for education and practice. Br. J. Occup. Ther. 62, 26–30 (1999)

Hodge, A.L.: Addressing issues of sexuality with spinal cord injured persons. Ortho. Nurs. 14, 21–24 (1995)

Couldrick, L.: Sexual issues within occupational therapy: part 1: attitudes and practice. Br. J. Occup. Ther. 61, 538–544 (1998)

Lewis, S., Bor, R.: Nurses' knowledge of and attitudes towards sexuality and the relationship of these with nursing practice. J. Adv. Nurs. 20, 251–259 (1994)

Kendall, M., Booth, S., Fronek, P., Miller, D., Geraghty, T.: The development of a scale to assess the training needs of professionals in providing sexuality rehabilitation following spinal cord injury. Sex. Disabil. 21, 49–64 (2003)

Booth, S., Kendall, M., Fronek, P., Miller, D., Geraghty, T.: Training the interdisciplinary rehabilitation team in sexuality rehabilitation following spinal cord injury: a needs assessment. Sex. Disabil. 21, 249–261 (2003)

Kendall, M., Ungerer, G., Dorsett, P.: Bridging the gap: transitional rehabilitation services for people with spinal cord injury. Disabil. Rehabil. 25, 1008–1015 (2003)

Aronson, J.: A pragmatic view of thematic analysis. The Qualitative Report, vol. 2, Accessed October 21, 2009 from http://www.nova.edu/ssss/QR/BackIssues/QR2-1/aronson.html. (1994)

Taylor, S.J., Bogdan, R.: Introduction to Qualitative Research Methods: The Search for Meanings. Wiley, New York (1984)

Wazakili, M., Mpofu, R., Devlieger, P.: Should issues of sexuality and HIV and AIDS be a rehabilitation concern? The voices of young South Africans with physical disabilities. Disabil. Rehabil. 31(1), 32–41 (2009)

Guthrie, C.: Nurses' perceptions of sexuality relating to patient care. J. Clin. Nurs. 8, 313–321 (1999)

Dixon-Woods, M., Regan, J., Robertson, N., Young, B., Cordle, C., Tobin, M.: Teaching and learning about human sexuality in undergraduate medical education. Med. Educ. 36, 432–440 (2002)

McKelvey, R.S., Webb, J.A., Baldassar, L.V., Robinson, S.M.: Sex knowledge and sexual attitudes among medical and nursing students. Aust. N. Z. J. Psychiatry 33, 260–266 (1999)

Murphy, N.A., Elias, E.R.: Sexuality of children and adolescents with developmental disabilities. Pediatrics 118(1), 398–403 (2006)

Fronek, P., Kendall, M., Ungerer, G., Malt, J., Eugarde, E., Geraghty, T.: Towards healthy professional-client relationships: the value of an interprofessional training course. J. Interprof. Care 23, 16–29 (2009)
About this article
Cite this article
Fronek, P., Kendall, M., Booth, S. et al. A Longitudinal Study of Sexuality Training for the Interdisciplinary Rehabilitation Team. Sex Disabil 29, 87–100 (2011). https://doi.org/10.1007/s11195-010-9177-1
Published:

Issue Date:

DOI: https://doi.org/10.1007/s11195-010-9177-1
Keywords
Sexuality

Training

Interdisciplinary

Spinal cord injury

Australia