Abstract
The academic world is developing rapidly with many new countries becoming significant contributors to research. One important strategic issue is to ensure that the collaboration network develops at least in the same pace as the academic world is developing. This study proposes a new method to compare countries' growth in research, thus highlighting that Indonesia, Iran and Pakistan are the countries with the highest growth among all countries with more than 10,000 Scopus publications in 2018. A new indicator for collaboration intensity is also proposed, which makes it easy to check to what extent the collaboration pattern incorporates countries with rapid growth. Using Sweden and Indonesia as examples, the study shows differences on national level as well as between different scientific disciplines. Whereas Sweden's collaboration is very much focusing on other mature research countries with low growth, Indonesia's collaboration is including other countries with rapid growth. In terms of policy, the study and the proposed methodology support better-informed strategy decisions as regards the prioritisation of countries for research collaboration. It argues that there is a need for strategies and policy support at different levels, if a more balanced mix of research collaboration is to be obtained. To manage rapid changes, it might be necessary to shift from a mainly reactive development of the collaborations to a more proactive one that fosters links to the rapidly developing research countries.
This is a preview of subscription content, log in to check access.
Access options
Buy single article
Instant access to the full article PDF.
US$ 39.95
Tax calculation will be finalised during checkout.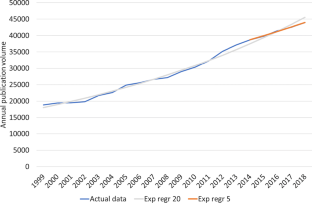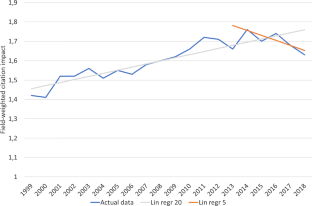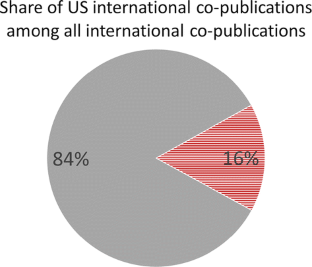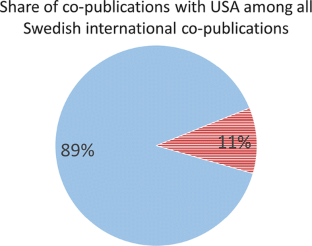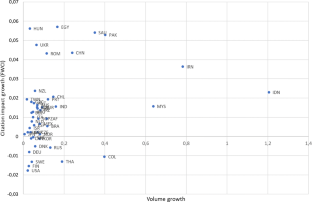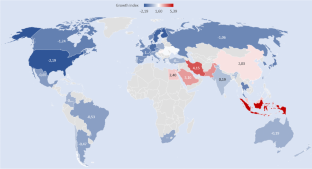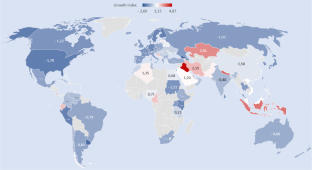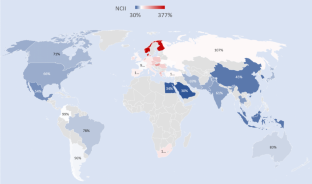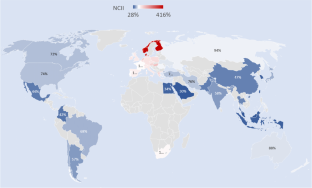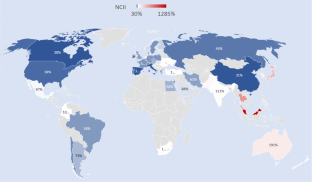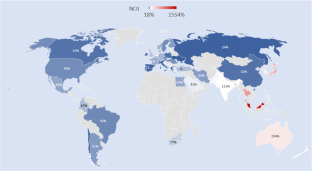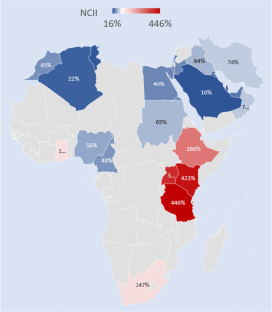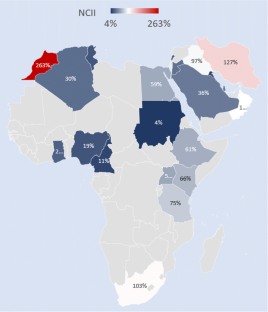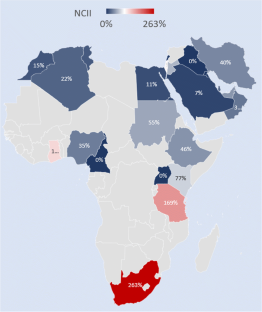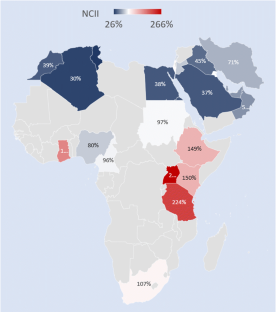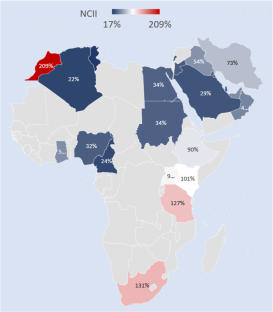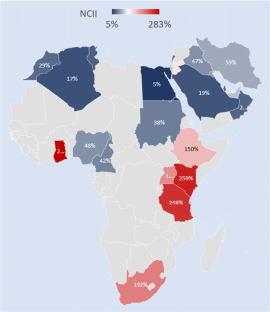 References
Altbach, P. G., Reisberg, L., & Rumbley, L. E. (2009). Trends in global higher education: Tracking an academic revolution. Chestnut Hill: Boston College Center for International Higher Education.

Bhattacharjee, Y. (2011). Saudi universities offer cash in exchange for academic prestige. Science,344(6061), 1344–1345.

Bladh, A. (2018). En strategisk agenda för internationalisering, SOU 2018:3, see http://www.sou.gov.se/internationaliseringsutredningen/. Retrieved October 2019.

Børing, P., Flanagan, K., Gagliardi, D., Kaloudis, A. & Karakasidou, A. (2015). International mobility: Findings from a survey of researchers in the EU. Science and Public Policy, 42(6), 811–826. https://doi.org/10.1093/scipol/scv006.

Elsevier. (2019a). Scopus, see https://www.elsevier.com/solutions/scopus. Retrieved October 2019.

Elsevier. (2019b). SciVal, see https://www.elsevier.com/solutions/scival. Retrieved October 2019.

Elsevier. (2019c). SciVal Metrics Guidebook, see https://www.elsevier.com/research-intelligence/resource-library/research-metrics-guidebook. Retrieved October 2019.

Franzoni, C., Scellato, G., & Stephan, P. (2012). Foreign-born scientists: Mobility patterns for 16 countries. Nature Biotechnology,30(12), 1250–1253.

Glänzel, W. (2001). National characteristics in international scientific co-authorship relations. Scientometrics,51(1), 69–115.

Glänzel, W., Schubert, A., & Czerwon, H.-J. (1999). A bibliometric analysis of international scientific cooperation of the European Union (1985–1995). Scientometrics,45(2), 185–202.

King, D. A. (2004). The scientific impact of nations. Nature,430, 311–316. https://doi.org/10.1038/430311a.

Kwiek, M. (2018). International research collaboration and international research orientation: Comparative findings about European academics. Journal of Studies in International Education,22(2), 136–160.

Leydesdorff, L. (2008). On the normalization and visualization of author co-citation data: Salton's Cosine versus the Jaccard Index. Journal of the American Society for Information Science and Technology,59(1), 77–85.

McKelvey, M., & Holmén, M. (2009). Learning to compete in European universities: From social institution to knowledge business. Cheltenham: Edward Elgar Publishing Ltd.

Monroy, S. E., & Diaz, H. (2018). Time series-based bibliometric analysis of the dynamics of scientific production. Scientometrics,115, 1139–1159.

Musselin, C. (2004). Toward a European academic labour market? Some lessons drawn from empirical studies on academic mobility. Higher Education,48(1), 55–78.

Nguyen, T. V., Ho-Le, T. P., & Le, U. V. (2017). International collaboration in scientific research in Vietnam: An analysis of patterns and impact. Scientometrics,110, 1035–1051.

Polyakov, M., Polyakov, S., & Iftekhar, M. S. (2017). Does academic collaboration equally benefit impact of research across topics? The case of agricultural, resource, environmental and ecological economics. Scientometrics,113, 1385–1405.

Ribeiro, L. C., Rapini, M. S., Silva, L. A., & Albuquerque, E. M. (2018). Growth patterns of the network if international collaboration in science. Scientometrics,114, 159–179.

Sandström, U. (2009). Combining curriculum vitae and bibliometric analysis: Mobility, gender and research performance. Research Evaluation,18(2), 135–142.

Scellato, G., Franzoni, C., & Stephan, P. (2015). Migrant scientists and international networks. Research Policy,44, 108–120.

Shashnov, S., & Kotsemir, M. (2018). Research landscape of the BRICS countries: Current trends in research output, thematic structures of publications, and the relative influence of partners. Scientometrics. https://doi.org/10.1007/s11192-018-2883-7.

Smeby, J.-C., & Trondal, J. (2005). Globalisation or europeanisation? International contact among university staff. Higher Education,49, 449–466.

The Royal Society. (2011). Knowledge, networks and nations: Global scientific collaboration in the 21st century, RS Policy document 03/11. London: The Royal Society.

van Eck, N. J., & Waltman, L. (2019). Vosviewer, Leiden University's Centre for Science and Technology Studies (CWTS). https://www.vosviewer.com/. Retrieved July 2019.

Wagner, C. S., Park, H. W., & Leydesdorff, L. (2015). The continuing growth of global cooperation networks in research: A conundrum for national governments. PLoS ONE,10(7), e0131816. https://doi.org/10.1371/journal.pone.0131816.

Wagner, C. S., Whetsell, T. A., & Leydesdorff, L. (2017). Growth of international collaboration in science: Revisiting six specialities. Scientometrics,110, 1633–1652.

Wang, J., Hooi, R., Li, A. X. & Chou, M. (2019). Collaboration patterns of mobile academics: The impact of international mobility. Science and Public Policy, 46(3), 450–462. https://doi.org/10.1093/scipol/scy073.

Wildawsky, B., Kelly, A. P., & Carey, K. (2011). Reinventing higher education: The promise of innovation. Cambridge: Harvard Education Press.

Woldegiyorgis, A. A., Proctor, D., & de Wit, H. (2018). Internationalization of research: Key considerations and concerns. Journal of Studies in International Education,22(2), 161–176.

Zhang, C., & Guo, J. (2017). China's international research collaboration: Evidence from a panel gravity model. Scientometrics,113, 1129–1139.
Acknowledgements
The author would like to thank two anonymous reviewers for valuable comments and suggestions.
About this article
Cite this article
Pohl, H. Collaboration with countries with rapidly growing research: supporting proactive development of international research collaboration. Scientometrics 122, 287–307 (2020). https://doi.org/10.1007/s11192-019-03287-6
Received:

Published:

Issue Date:
Keywords
Research

International

Growth

Collaboration

Publication