Abstract
This study uses bibliometric methods to analyze the scientific literature of fracking. Web of Science database, including the Science Citation Index, Sciences Citation Index and Conference Proceedings Citation Index—Science were used to collect the data. The analysis done in the paper looks at the annual distribution of publications, countries, institutes, authors, journals and categories. Furthermore, key topics and highly-cited papers were analyzed. The results show that fracking as a new research term appears in the Web of Science records from 1953 and its presence in the Web of Science has been growing ever since, becoming a hot topic recently. The countries with most of the contributions have been USA, China and Canada, whereas the Russian Academy of Sciences, University of Oklahoma and Tohoku University were the three institutions with most publications in fracking research. The publications have been concentrated in several journals, led by the Journal of Petroleum Technology, Heфmянoe Xoзяйcmвo and International Journal of Rock Mechanics and Mining Sciences, and categorized mainly in geosciences multidisciplinary, Engineering Petroleum and Energy Fuels. The study has identified that terms of fracking can be divided into three main clusters, related to "drilling methods", "exploitation/extraction process" and the "geoscience aspects". The highly cited papers in the period 1953–2013 were collected and analyzed, in order to show the papers with highest impact in fracking area.
Access options
Buy single article
Instant access to the full article PDF.
US$ 39.95
Tax calculation will be finalised during checkout.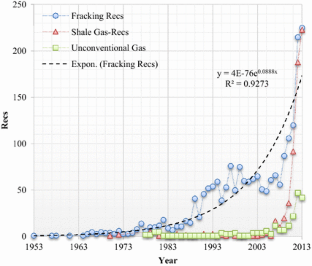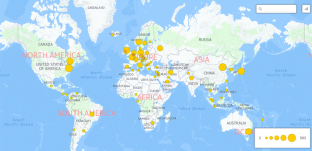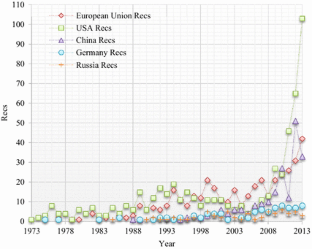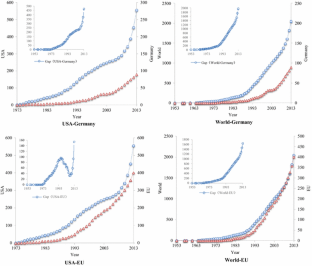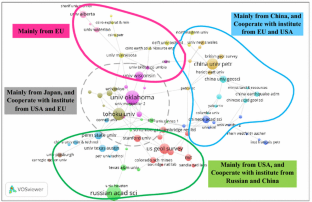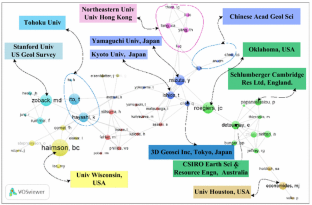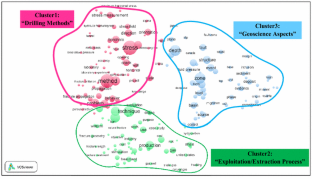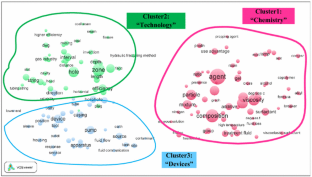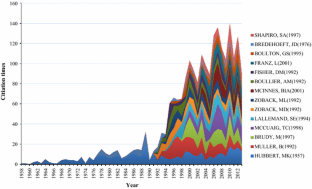 References
Davies, R., et al. (2013). Induced seismicity and hydraulic fracturing for the recovery of hydrocarbons. Marine and Petroleum Geology, 45, 171–185.

de Rijke, K. (2013) Hydraulically fractured: Unconventional gas and anthropology. Anthropology Today, 29(2), 13–17 (Respond to this article at http://www.therai.org.uk/at/debate).

ENERGY-TRANS Project (NO.17016): The Helmholtz Alliance ENERGY-TRANS (future infrastructures for meeting energy demands. Towards sustainability and social compatibility—Part "Risk Maps") (cited 2014; Available from: http://www.energy-trans.de/english/index.php).

Garfield, E. (1970). Citation indexing for studying science. Nature, 227(5259), 669–671.

Garfield, E. (2009). From the science of science to Scientometrics visualizing the history of science with HistCite software. Journal of Informetrics, 3(3), 173–179.

Ho, Y. S. (2012) Comments on "a bibliometric study of earthquake research: 1900–2010". Scientometrics, 96, 1–3.

Howarth, R. W., Santoro, R., & Ingraffea, A. (2011). Methane and the greenhouse-gas footprint of natural gas from shale formations. Climatic Change, 106(4), 679–690.

IRGC. (2013). Risk governance guidelines for unconventional gas development. Lausanne, Switzerland: International Risk Governance Council.

Jovanovic, A., Klimek, P., & Zarea, M. (2012) Monitoring public perception of risks related to unconventional exploitation of gas. In "Think Piece" for the IRGC workshop on "Risk governance guidelines for unconventional gas development". International Risk Governance Council.

Jovanović, A., & Baloš, D. (2013). iNTeg-Risk project: Concept and first results. Journal of Risk Research, 16(3–4), 275–291.

Jovanović, A., & Renn, O. (2013). Search for the 'European way'of taming the risks of new technologies: The EU research project iNTeg-Risk. Journal of Risk Research, 16(3–4), 271–274.

Kerr, R. A. (2010). Natural gas from shale bursts onto the scene. Science, 328(5986), 1624–1626.

Osborn, S. G., et al. (2011). Methane contamination of drinking water accompanying gas-well drilling and hydraulic fracturing. Proceedings of the National Academy of Sciences, 108(20), 8172–8176.

Ren, J.-L., et al. (2013). An informetric profile of water resources management literatures. Water Resources Management, 27(13), 4679–4696.

Rivard, C., et al. (2014). An overview of Canadian shale gas production and environmental concerns. International Journal of Coal Geology,. doi:10.1016/j.coal.2013.12.004.

US-Energy-Information-Administration. (2013). Annual energy outlook 2013 with projections to 2040.

Van Eck, N. J., & Waltman, L. (2010). Software survey: VOSviewer, a computer program for bibliometric mapping. Scientometrics, 84(2), 523–538.
About this article
Cite this article
Li, J., Jovanovic, A., Klimek, P. et al. Bibliometric analysis of fracking scientific literature. Scientometrics 105, 1273–1284 (2015). https://doi.org/10.1007/s11192-015-1739-7
Received:

Published:

Issue Date:
Keywords
Fracking

Hydraulic fracturing

Shale gas

Bibliometric

Knowledge mapping