Abstract
An increasing number of quantitative and qualitative methods have been used for future-oriented technology analysis (FTA) to develop understanding of situations, enable creativity, engage experts, and provide interaction. FTA practitioners have used frequently one or a suitable mixture of these methods for their activities. Changing policy and strategy making contexts as well as enabling technologies increased the need and possibility for performing adaptive Foresight studies in order to improve decision making about the future and using making better use of limited resources. This study performs a scientometric analysis of the publications in the major FTA journals with the aim of understanding the dynamics of using Foresight methods across time. Among the other branches of FTA, including forecasting, futures, and technology assessment, a special emphasis is given on Foresight as a systematic and inclusive way of exploring long term futures, developing visions and formulating policies for action. The study aims at detecting the key Trends and Weak Signals regarding the use of existing methods and emerging ones with potential uses for Foresight activities. Further implications will be achieved with the generation of networks for quantitative and qualitative methods. This will demonstrate the most frequently combined Foresight methods by researchers and practitioners. Where possible the methods will also be cross-fertilised with the key thematic areas to illustrate the relationships between policy domains and industrial sectors covered by the scope of study with methodological choice. This output is considered to be taken as a methodological guide for any researchers, practitioners or policy makers, who might embark upon or involved in a Foresight activity. Further outputs of the study will include the identification of centres of excellence in the use of Foresight methods and collaboration networks between countries, institutions and policy domains. Overall, the paper demonstrates how scientometric tools can be used to understand the dynamics of evolution in a research field. Thus, it provides an overview of the use of methods in Foresight, and how it is distinguished from the other FTA activities; the evolutionary characteristics of methodological design and factors influencing the choice of methods; and finally a discussion on the future potentials for new cutting-edge approaches.
Access options
Buy single article
Instant access to the full article PDF.
USD 39.95
Price excludes VAT (USA)
Tax calculation will be finalised during checkout.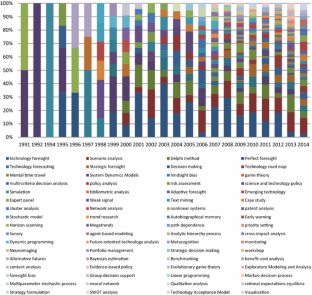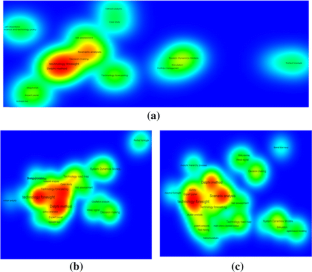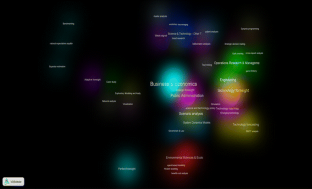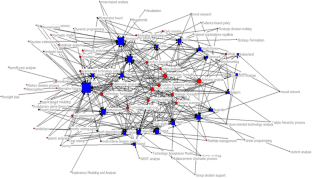 References
EFMN. (2009). Mapping Foresight: revealing how Europe and other world regions navigate into the future, European Foresight Monitoring Network (EFMN). Brussels: European Commission.

Hess, D. J. (1997). Science studies: An advanced introduction. New York: New York University Press.

Keller, J., & von der Gracht, H. A. (2014). The influence of information and communication technology (ICT) on future Foresight process—Results from a Delphi survey. Technological Forecasting and Social Change, 85, 81–92.

Miles, I., & Keenan, M. (2004). Overview of methods used in Foresight, a note prepared for the UNIDO textbook on Foresight methodologies. www.cgee.org.br/atividades/redirKori/290. Last visited on 19 Nov 2014.

Saritas, O. (2013). Systemic Foresight methodology. In D. Meissner, L. Gokhberg, & A. Sokolov (Eds.), Science, technology and innovation policy for the future: Potential and limits of Foresight studies (pp. 83–117). ISBN:978-3-642-31826-9.

Saritas, O., & Keenan, M. (2007). Tool transfer, appropriate adaptation? The use of delphi in national science and technology Foresight exercises, COST A22: From Oracles to dialogue conference, July 9–11, Athens.

Saritas, O., Pace, L. M., & Stalpers, S. (2010). Stakeholder participation and dialogue in Foresight. In K. Borch & K. Koutsopoulos (Eds.), Exploring the future: the role of interaction in Foresight (pp. 38–71). Cheltenham: Edward Elgar.

Saritas, O., & Smith, J. E. (2011). Considerations in the use of quantitative and qualitative methods for extracting and compiling knowledge for Foresight. A report prepared for National Research University. Moscow: Higher School of Economics.

Urashima, K. (2014). Overview of 40 years Foresight experiences in Japan and current Foresight survey, A presentation given at the HSE Annual Research Conference on Foresight and STI Policy (November 6–7, 2014), Higher School of Economics, Moscow.

van Eck, N. J., & Waltman, L. (2009). Software survey: VOSviewer, a computer program for bibliometric mapping. Scientometrics, 84(2), 523–538.

Watts, R.J., Porter, A.L., Cunningham, S.W., Zhu, D. (1997). Vantage point intelligence mining: analysis of natural language processing and computational linguistics, in: J. Komorowski, J. Zytkow (Eds.), Principles of Data Mining and Knowledge Discovery, First European Symposium, PKDD'97, Trondheim, Norway, Springer- Verlag, Tiergartenstr 17, D-69121 Heidelberg, Germany, 1997, 323–335.
Acknowledgments
Dr. Ozcan Saritas' contribution in this publication was supported within the framework of the Basic Research Program at the National Research University HSE and was funded within the framework of the subsidy granted to the HSE by the Government of the Russian Federation for the implementation of the Global Competitiveness Program. Dr. Serhat Burmaoglu's contribution in this publication was supported by Izmir Katip Celebi University BAP with project number 2014-1-ODUL-64.
About this article
Cite this article
Saritas, O., Burmaoglu, S. The evolution of the use of Foresight methods: a scientometric analysis of global FTA research output. Scientometrics 105, 497–508 (2015). https://doi.org/10.1007/s11192-015-1671-x
Received:

Published:

Issue Date:

DOI: https://doi.org/10.1007/s11192-015-1671-x
Keywords
FTA

Foresight

Foresight methods

Scientometrics