Abstract
Several scientists, scientific institutions, and philosophers have argued that science is committed to Methodological Naturalism (MN), the view that science, by virtue of its methods, is limited to studying 'natural' phenomena and cannot consider or evaluate hypotheses that refer to supernatural entities. While they may in fact exist, gods, ghosts, spirits, and extrasensory or psi phenomena are inherently outside the domain of scientific investigation. Recently, Mahner (Sci Educ 3:357–371, 2012) has taken this position one step further, proposing the more radical view that science presupposes an a priori commitment not just to MN, but also to ontological naturalism (ON), the metaphysical thesis that supernatural entities and phenomena do not exist. Here, we argue that science presupposes neither MN nor ON and that science can indeed investigate supernatural hypotheses via standard methodological approaches used to evaluate any 'non-supernatural' claim. Science, at least ideally, is committed to the pursuit of truth about the nature of reality, whatever it may be, and hence cannot exclude the existence of the supernatural a priori, be it on methodological or metaphysical grounds, without artificially limiting its scope and power. Hypotheses referring to the supernatural or paranormal should be rejected not because they violate alleged a priori methodological or metaphysical presuppositions of the scientific enterprise, but rather because they fail to satisfy basic explanatory criteria, such as explanatory power and parsimony, which are routinely considered when evaluating claims in science and everyday life. Implications of our view for science education are discussed.
This is a preview of subscription content, log in to check access.
Access options
Buy single article
Instant access to the full article PDF.
US$ 39.95
Price includes VAT for USA
Subscribe to journal
Immediate online access to all issues from 2019. Subscription will auto renew annually.
US$ 99
This is the net price. Taxes to be calculated in checkout.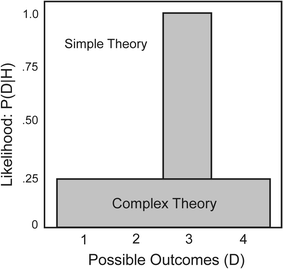 Notes
1.

We discuss how (and whether it is even necessary) to define the terms 'natural' and 'supernatural' in a later section. For now, we will consider the term 'supernatural' to refer to extraordinary entities, such as gods, ghosts, spirits, and extrasensory or psi phenomena, which imply that there is another world beyond our universe, and/or that reality is at bottom purposeful and irreducibly mind-like (also see Carrier 2007).

2.

However, as many authors have pointed out (Edis 2008; Dawkins 1997, 2006; Slezak 2012; Stenger 2007a), this position is difficult to maintain given that religions do indeed make many factual claims about the nature of reality, e.g., the creation myth of Genesis, and, of course, the existence of gods or other supernatural beings.

3.

Even Gould seems to adhere to MN: "Science simply cannot (by its legitimate methods) adjudicate the issue of God's possible superintendence of nature. We neither affirm nor deny it; we simply can't comment on it as scientists." (Gould 1992).

4.

5.

6.

7.

The rival hypotheses 'Green' and 'Grue' were proposed by philosopher Nelson Goodman (1983) to illustrate his 'new riddle of induction'. 'Green' is defined as the hypothesis that an object such as an emerald, observed both before and after a specified future date, will appear green, and 'Grue' is the hypothesis that the object will appear green if it is observed before the specified date, and appear blue if it is observed thereafter. The riddle is based on the fact that both hypotheses fit the data observed prior to the specified future date equally well, so our preference for 'Green' appears unjustified. While a consideration of the problem of induction is beyond the scope of the present paper, a solution to Goodman's riddle has been proposed on the grounds that 'Green' is algorithmically simpler than 'Grue' (Gilboa 2007).

8.

This is essentially Hans Reichenbach's "pragmatic justification of induction" (see Salmon 1991).

9.

Philosopher Robert Pennock offers a similar definition: "The first and most basic characteristic of supernatural agents and powers, of course, is that they are above and beyond the natural world and its agents and powers. Indeed, this is the very definition of the term. They are not constrained by natural laws." (Pennock 1999, 289)

10.

It is important to note that we have not maintained that all claims that refer to entities or phenomena described as 'supernatural' are testable, only that some are—or, at least, that it has not been demonstrated that such claims are never testable.

11.

Indeed, a double-blind, controlled study investigating the efficacy of intercessory prayer on the health and recovery outcomes of 1,802 patients undergoing coronary bypass surgery was conducted by Benson et al. (2006). The study, published in the American Heart Journal and funded by the John Templeton Foundation, which supports research on spirituality, showed no significant difference in recovery outcome between patients who were prayed for and those who were not. The fundamental point, however, is that methodologically sound studies published in reputable scientific journals have been conducted to directly test the consequences of a supernatural hypothesis.

12.

See Appendix of Fishman (2009) for a Bayesian account of how the existence of the Christian God can be evaluated based on the efficacy of prayer to regrow amputated limbs.

13.

We return to this issue of underdetermination later on.

14.

This point holds even if one buys into the theological view that God cannot be coerced to perform miracles. If there is a causal link between human prayer and God's action, then God is to some degree controllable by humans (e.g., see Harris and Isley 2002).

15.

That the absence of evidence for the supernatural—where such evidence would be expected to be seen if the supernatural truly existed—counts as evidence of absence follows from Bayesian confirmation theory, as discussed in Fishman (2009).

16.

At one point, Mahner suggests that such folk notions are not really supernatural, because they can only be "understood in a naturalized way". But this will not do, as Mahner thereby abandons the folk notion of the supernatural that we were trying to capture in the first place.

17.

This section is partly motivated by Mahner's explicit rejection of Bayesianism as a framework for evaluating hypotheses in science and philosophy. See Howson and Urbach (1993) and Lindley (2006) for book-length discussions of Bayesian inference as a model of scientific reasoning. Rosenkrantz (1983), Bandyopadhyay (2007), Hajek and Hartmann (2010), and Hawthorne (2011) describe how the framework of Bayesian confirmation theory can provide solutions to problems in epistemology and philosophy of science. Wagenmakers et al. (2008) and Kruschke (2010) explain the advantages of Bayesian over classical/frequentist approaches to statistical inference and hypothesis testing in science. Oaksford and Chater (2009) discuss how human cognition and rationality can be understood within a probabilistic Bayesian framework. We should point out that while Bayesianism is widely considered to provide both a descriptive and normative account of scientific inference, some aspects of the Bayesian framework remain controversial, and alternative non-Bayesian views concerning the testing of scientific hypotheses have been proposed (e.g, the 'error-statistics' account: Mayo 1996; the 'likelihoodist' account: Royall 1997). A discussion of these non-Bayesian approaches is beyond the scope of this paper; here we simply note that they have been shown to suffer from various shortcomings and that Bayesianism appears to provide a more complete account of evidence and hypothesis evaluation that aligns better with actual scientific practice (for details, see Bandyopadhyay 2007; Bandyopadhyay and Brittan 2006; Howson 1997). For a recent consideration of issues mentioned in this footnote, see the multi-author volume by Bandyopadhyay and Forster (2011).

18.

Cox (1946) demonstrated that the rules of probability follow from any consistent system of plausible reasoning and that our degree of belief in propositions must conform to the laws of probability if we are to think coherently. This conclusion is further supported by the work of Ramsey and de Finetti, among others, who showed that to be coherent our degrees of belief must follow the laws of probability (e.g., see Skyrms 1999; Wagenmakers et al. 2008). This constraint has the following important consequence: with a sufficient amount of evidence, two people updating their degree of belief in a hypothesis on the basis of the evidence will ultimately come to agreement on the plausibility of the hypothesis, even if they begin with dramatically different initial prior probabilities. This long-run convergence in belief, despite differences in initial priors, has been referred to as "washing out" of the priors (e.g., Hawthorne 1994, 2011). Thus, although Bayesian probabilities are often interpreted as subjective degrees of belief, they are still in a sense objective, as individuals' judgments of the plausibility of a hypothesis will tend to converge over time (Hajek and Hartmann 2010). For further discussion of the objective and subjective aspects of Bayesianism, see Bandyopadhyay and Brittan (2010).

19.

See Fishman (2009) for further discussion of Bayesian confirmation theory and its application to the evaluation of supernatural hypotheses. See Stenger (2007a) for a non-Bayesian approach to testing specific God hypotheses. The relative plausibility of rival hypotheses may also be evaluated via a ratio form of Bayes' theorem (e.g., Hawthorne 2011; Lindley 2006). Note that while precise values for the priors and likelihoods of hypotheses in Bayes' theorem may be difficult or impossible to obtain, rough estimates or rank orderings are often sufficient for the purpose of evaluating the relative plausibility of hypotheses in light of the evidence (e.g., see Bandyopadhyay and Brittan 2010). Finally, note that for simplicity in this example we are assuming that the Christian God (G) and naturalism (N) exhaust the space of hypotheses. Indeed, the hypothesis space could include an array of other gods that do not share the properties typically associated with G (e.g., malicious, indifferent, or imperfect gods), or some other kind of non-naturalistic hypothesis. However, as long as their likelihoods with respect to the evidence are greater than or equal to that of G (and the likelihood of N is still greater than that of G), G will be disconfirmed by the evidence.

20.

Ockham's razor should not be interpreted to mean that the simplest hypothesis is always the best or more likely to be true, regardless of its fit to the data. Rather, it instructs us to choose the simplest hypothesis out of a set of competing hypotheses which fit the data equally well.

21.

Given this independent probabilistic justification, we submit that Mahner is mistaken in claiming that Ockham's razor must be supplemented with ON in order to be successfully applied.

22.

For book-length treatments of these topics, see Cover and Thomas (1991), Li and Vitányi (1997), and Wallace (2005). For a recent survey, see Rathmanner and Hutter (2011). Kirchherr et al. (1997) provide an accessible account of Kolmogorov complexity and its use in assigning priors in Bayesian inference. Wallace and Dowe (1999) discuss the relationship between Kolmogorov complexity and an information-theoretic (and fundamentally Bayesian) approach to inference called minimum message length, or MML. A related concept is minimum description length, or MDL (Rissanen 1978). Dowe et al. (2007) discuss the application of MML to the consideration of simplicity of hypotheses in Bayesian confirmation theory.

23.

By 'initial' prior probabilities, we mean the probabilities that are assigned to hypotheses before observing any data on which to update our beliefs.

24.

The Kolmogorov complexity, K, of string s is the length of the string's shortest description in some universal description language (e.g., a computer program). More specifically, K is the length of the shortest computer program p that produces string s when p is given as input to a universal Turing machine. For details, see Cover and Thomas (1991), Li and Vitányi (1997), and Wallace (2005).

25.

26.

Another approach is to assign equal prior probabilities to all of the hypotheses considered, in accordance with the principle of indifference. In many cases this may be a reasonable approach to adopt, but there are circumstances where the principle of indifference leads to inconsistencies (see Rathmanner and Hutter 2011).

27.

In addition, the length of the hypothesis must include the description of the entity referred to as 'God', a personal agent who perceives, understands, deliberates, plans, and acts and who has knowledge of every microscopic event in the universe. Insofar as the human mind is complex (which we consider uncontroversial), the mind of a deity capable of designing it must be complex as well. Indeed, God must be at least as complex as the universe he designed. Far from being a simple entity, God is perhaps the most complex entity imaginable, and is hence highly improbable. Readers who are familiar with Richard Dawkins' book, The God Delusion, will likely recognize that the probabilistic and information-theoretic approach to the God hypothesis described here is essentially a formalization of Dawkins' (2006) argument from improbability against the existence of God.

28.

Here, we disagree with Elliot Sober (1999, 2008) and Sahotra Sarkar (2007) who argue that we must have independent evidence regarding the characteristics of particular designers in order to determine the likelihood of the design hypothesis in relation to the evidence (see McGrew 2004 for a critical examination of Sober's position).

29.

Boudry and Leuridan (2011) have argued that constructing a theory merely to accommodate observations by the addition of ad hoc auxiliary assumptions will result in a reduction in theoretical unification. According to the present account, this is tantamount to increasing the theory's complexity.

30.

The story behind the discovery of Neptune illustrates this point. Postulating the existence of an unknown and invisible planet in order to accommodate observed irregularities in the orbit of Uranus (which could not be entirely explained by Newton's law of gravitation) would have been ad hoc were it not for the fact that Newton's laws predicted exactly where the new planet should be, and that the prediction was later confirmed by the observation of Neptune—which thereby increased the posterior probability of Newton's theory. Note that independent confirmation is not the only way to disarm the suspicion of ad hoc-ness. The new theory may yield other benefits, such as explanatory unification. In general, the introduction of auxiliaries should not be gratuitous, i.e., solely to preserve the original theory.

31.

It is worth pointing out that, to our knowledge, no scientist has ever received in their undergraduate or graduate education explicit instructions to eschew supernatural explanations on the grounds that they violate methodological or metaphysical presuppositions of science.

32.

Some ID supporters have noted that the alleged designer need not be supernatural, e.g., it could be an advanced extraterrestrial intelligence (Behe 2001).

33.
References
Alcock, J. E. (2003). Give the null hypothesis a chance: Reasons to remain doubtful about the existence of psi. Journal of Consciousness Studies, 10, 29–50.

Alcock, J. E. (2011). Back from the future: Parapsychology and the Bem affair. Skeptical Inquirer, 35, 31–39.

Bandyopadhyay, P. S. (2007). Why Bayesianism? A primer on a probabilistic philosophy of science. In S. K. Upadhyay, U. Singh, & D. K. Dey (Eds.), Bayesian statistics and its applications. New Delhi: Amaya Publishing Company.

Bandyopadhyay, P. S., & Brittan, G., Jr. (2006). Acceptibility, evidence, and severity. Synthese, 148, 259–293.

Bandyopadhyay, P. S., & Brittan, G., Jr. (2010). Two dogmas of strong objective Bayesianism. International Studies in the Philosophy of Science, 24, 45–65.

Bandyopadhyay, P. S., & Forster, M. R. (2011). Philosophy of statistics, volume 7 (handbook of the philosophy of science). Oxford: Elsevier.

Behe, M. J. (2001). Reply to my critics: A response to reviews of Darwin's black box: The biochemical challenge to evolution. Biology and Philosophy, 16, 683–707.

Bem, D. J. (2011). Feeling the future: Experimental evidence for anomalous retroactive influences on cognition and affect. Journal of Personality and Social Psychology, 100, 407–425.

Benson, H., Dusek, J. A., Sherwood, J. B., Lam, P., Bethea, C. F., Carpenter, W., et al. (2006). Study of the therapeutic effects of intercessory prayer (STEP) in cardiac bypass patients: A multicenter randomized trial of uncertainty and certainty of receiving intercessory prayer. American Heart Journal, 151, 934–942.

Boudry, M., Blancke, S., & Braeckman, J. (2010). How not to attack intelligent design creationism: Philosophical misconceptions about methodological naturalism. Foundations of Science, 15, 227–244.

Boudry, M., Blancke, S., & Braeckman, J. (2012). Grist to the mill of anti-evolutionism: The failed strategy of ruling the supernatural out of science by philosophical fiat. Science & Education, 21, 1151–1165.

Boudry, M., & Leuridan, B. (2011). Where the design argument goes wrong: Auxiliary assumptions and unification. Philosophy of Science, 78, 558–578.

Carrier, R. (2005). Sense and goodness without god: A defense of metaphysical naturalism. USA: Author House.

Carrier, R. (2007). Defining the supernatural. Retrieved from http://richardcarrier.blogspot.com/2007/01/defining-supernatural.html.

Clark, T. W. (2009). Why intelligent design isn't good science. Retrieved from http://www.naturalism.org/science.htm#explanation.

Cover, T. M., & Thomas, J. A. (1991). Elements of information theory. USA: Wiley.

Cox, R. T. (1946). Probability, frequency, and reasonable expectation. American Journal of Physics, 14, 1–13.

Coyne, J. A. (2009). Why evolution is true. USA: Viking.

Darwin, C. (1876). Autobiography. In S. T. Joshi (Ed.), Atheism: A reader. USA: Prometheus Books.

Dawkins, R. (1997). Obscurantism to the rescue. Quarterly Review of Biology, 72, 397–399.

Dawkins, R. (2006). The god delusion. USA: Houghton Mifflin Co.

De Cruz, H., Boudry, M., De Smedt, J., & Blancke, S. (2011). Evolutionary approaches to epistemic justification. Dialectica, 65, 517–535.

Dowe, D. L., Gardner, S., & Oppy, G. (2007). Bayes not bust! Why simplicity is no problem for Bayesians'. British Journal for the Philosophy of Science, 58, 709–754.

Edis, T. (1998). Taking creation seriously: Are skeptics answering creationists effectively? Skeptic, 6, 2–56.

Edis, T. (2002). The ghost in the universe. New York: Prometheus Books.

Edis, T. (2008). Science and nonbelief. Amherst, NY: Prometheus Books.

Fales, E. (2009). Animadversions on Kitzmiller v. Dover: Correct ruling, flawed reasoning. Retrieved from http://www.infidels.org/library/modern/evan_fales/intelligent-design.html.

Fishman, Y. I. (2009). Can science test supernatural worldviews? Science & Education, 18, 813–837.

Gauch, H. G. (2009). Science, worldviews, and education. Science & Education, 18, 667–695.

Gilboa, I. (2007). Green is simpler than grue. Retrieved from http://www.dklevine.com/archive/refs4122247000000001964.pdf.

Goodman, N. (1983). Fact, fiction, and forecast (4th ed.). USA: Harvard University Press.

Gould, S. J. (1992). Impeaching a self-appointed judge. Scientific American, 267, 118–121.

Gould, S. J. (1997). Nonoverlapping magisteria. In R. Pennock (Ed.), Intelligent design creationism and its critics: Philosophical, theological, and scientific perspectives (pp. 737–749). USA: MIT Press.

Grunwald, P. D. (2005). Minimum description length tutorial. In P. D. Grunwald, I. J. Myung, & M. A. Pitt (Eds.), Advances in minimum description length: Theory and applications. USA: MIT Press.

Hajek, A., & Hartmann, S. (2010). Bayesian epistemology. In J. Dancy, E. Sosa, & M. Steup (Eds.), A companion to epistemology (2nd ed., pp. 93–105). Hoboken, NJ: Wiley-Blackwell.

Harker, D. (2008). On the predilections for predictions. British Journal for the Philosophy of Science, 59, 429–453.

Harris, W. S., & Isley, W. L. (2002). Massah and mechanisms. Archives of Internal Medicine, 162, 1420.

Hawthorne, J. (1994). On the nature of Bayesian convergence. Proceedings of the Biennial Meeting of the Philosophy of Science Association, 1, 241–249.

Hawthorne, J. (2011). Bayesian confirmation theory. In S. French & J. Saatsi (Eds.), Continuum companion to the philosophy of science. USA: Continuum International Publishing Group.

Herrick, P. (2000). The many worlds of logic (2nd ed.). New York: Oxford University Press.

Howson, C. (1997). Error probabilities in error. Philosophy of Science (Supplement), 64, S185–S194.

Howson, C., & Urbach, P. (1993). Scientific reasoning: The Bayesian approach (2nd ed.). Chicago, IL: Open Court Publishing Company.

Huemer, M. (2009). When is parsimony a virtue? Philosophical Quarterly, 59, 216–236.

Isaak, M. (2002). A philosophical premise of naturalism? Retrieved from http://www.talkdesign.org/faqs/naturalism.html.

Jefferys, W. H., & Berger, J. O. (1992). Ockham's razor and Bayesian analysis. American Scientist, 80, 64–72.

Johnson, P. E. (1997). Defeating Darwinism by opening minds (4th ed.). Downers Grove (Ill.): InterVarsity Press.

Johnson, P. E. (1999). The church of Darwin. Wall Street Journal, A14.

Jones III, J. E. (2005). Memorandum and order. Retrieved from http://en.wikipedia.org/wiki/Kitzmiller_v._Dover_Area_School_District_trial_documents.

Kirchherr, W., Li, M., & Vitányi, P. (1997). The miraculous universal distribution. Mathematical Intelligencer, 19, 7–15.

Kruschke, J. K. (2010). What to believe: Bayesian methods for data analysis. Trends in Cognitive Sciences, 14, 293–300.

Laudan, L. (1982). Science at the bar—Causes for concern. Science, Technology and Human Values, 7, 16–19.

Li, M., & Vitányi, P. (1997). An introduction to Kolmogorov complexity and its applications (2nd ed.). New York: Springer.

Lindley, D. V. (2006). Understanding uncertainty. USA: Wiley-Interscience.

MacKay, D. J. C. (2003). Information theory, inference, and learning algorithms. Cambridge, UK: Cambridge University Press.

Mahner, M. (2012). The role of metaphysical naturalism in science. Science & Education, 21, 1437–1459.

Martin, M. (1994). Pseudoscience, the paranormal, and science education. Science & Education, 3, 357–371.

Matthews, M. R. (2009a). Science, worldviews, and education: An introduction. Science & Education, 18, 641–666.

Matthews, M. R. (2009b). Teaching the philosophical and worldview components of science. Science & Education, 18, 697–728.

Mayo, D. G. (1996). Error and the growth of experimental knowledge. Chicago: University of Chicago Press.

McGrew, L. (2004). Testability, likelihoods, and design. Philo, 7, 5–21.

Monton, B. (2006). Is intelligent design science? Dissecting the Dover decision. Retrieved from http://philsciarchive.pitt.edu/archive/00002592.

Myung, I. J., & Pitt, M. A. (1997). Applying Occam's razor in modeling cognition: A Bayesian approach. Psychonomic Bulletin & Review, 4, 79–95.

Nagel, T. (2008). Public education and intelligent design. Philosophy & Public Affairs, 36, 187–205.

National Academy of Sciences. (1998). Teaching about evolution and the nature of science, Appendix C. USA: National Academies Press.

Niiniluoto, I. (1999). Defending abduction. Philosophy of Science, 66 (Proceedings of the 1998 Biennial Meetings of the Philosophy of Science Association. Part I: Contributed Papers), S436–S451.

Nilsson, D. E. (2009). The evolution of eyes and visually guided behaviour. Philosophical Transactions of the Royal Society B: Biological Sciences, 364, 2833–2847.

Oaksford, M., & Chater, N. (2009). Précis of Bayesian rationality: The probabilistic approach to human reasoning. Behavioral and Brain Sciences, 32, 69–120.

Paley, W. (1802). Natural theology: Evidence of the existence and attributes of the deity, collected from the appearances of nature. In M. D. Eddy & D. Knight (Eds.), Natural theology (p. 2006). USA: Oxford University Press.

Pallen, M. J., & Matzke, N. J. (2006). From the origin of species to the origin of bacterial flagella. Nature Reviews Microbiology, 4, 784–790.

Papineau, D. (2000). The evolution of knowledge. In P. Carruthers & A. Chamberlain (Eds.), Evolution and the human mind. Modularity, language and metacognition (pp. 170–206). Cambridge: Cambridge University Press.

Pennock, R. T. (1999). Tower of Babel: The evidence against the new creationism. Cambridge, MA: MIT Press.

Price, H. (1997). Time's arrow and Archimedes' point: New directions for the physics of time. USA: Oxford University Press.

Rathmanner, S., & Hutter, M. (2011). A philosophical treatise of universal induction. Entropy, 13, 1076–1136.

Rissanen, J. (1978). Modeling by shortest data description. Automatica, 14, 465–471.

Ritchie, S. J., Wiseman, R., & French, C. C. (2012). Failing the future: three unsuccessful attempts to replicate Bem's 'retroactive facilitation of recall' effect. PLoS ONE, 7, e33423.

Rosenkrantz, R. (1983). Why Glymour is a Bayesian. In J. Earman (Ed.), Testing scientific theories: Minnesota studies in the philosophy of science (pp. 69–98). Minneapolis, MN: University of Minnesota Press.

Royall, R. M. (1997). Statistical evidence: A likelihood paradigm. New York: Chapman & Hall.

Ruse, M. (2005). Methodological naturalism under attack. South African Journal of Philosophy, 24, 44–60.

Ryckman, T. (2006). Early philosophical interpretations of general relativity (Stanford Encyclopedia of Philosophy). Available at http://plato.stanford.edu/entries/genrel-early/.

Salmon, W. C. (1991). Hans Reichenbach's vindication of induction. Erkenntnis, 35, 99–122.

Sarkar, S. (2007). Doubting Darwin: Creationist designs on evolution. MA, USA: Wiley-Blackwell.

Scott, E. C. (1999). The 'science and religion' movement. An opportunity for improved public understanding of science? Skeptical Inquirer, 23, 29–31.

Scott, E. C. (2008). Science and religion, methodology and humanism. Retrieved from http://ncse.com/religion/science-religion-methodology-humanism.

Shook, J. R. (2010). The God debates: A 21st century guide for atheists and believers (and everyone in between). West Sussex, UK: Wiley-Blackwell.

Skyrms, B. (1999). Choice and chance: An introduction to inductive logic (4th ed.). CA: Wadsworth.

Slezak, P. (2012). Michael Ruse: Science and spiritutality: Making room for faith in the age of science. Science & Education, 21, 403–413.

Sober, E. (1999). Testability. Proceedings and Addresses of the American Philosophical Association.

Sober, E. (2008). Evidence and evolution: The logic behind the science. Cambridge: Cambridge University Press.

Spiegelberg, H. (1951). Supernaturalism or naturalism: A study in meaning and verifiability. Philosophy of Science, 18, 339–368.

Stenger, V. J. (2000). Timeless reality: Symmetry, simplicity, and multiple universes. USA: Prometheus Books.

Stenger, V. J. (2003). Has science found god? The latest results in the search for purpose in the universe. USA: Prometheus Books.

Stenger, V. J. (2007a). God: the failed hypothesis: How science shows that god does not exist. USA: Prometheus Books.

Stenger, V. J. (2007b). The anthropic principle. In T. Flynn (Ed.), The new encyclopedia of unbelief. New York: Prometheus Books.

Tanona, S. (2010). The pursuit of the natural. Philosophical Studies, 148, 79–87.

Twardy, C., Gardner, S., & Dowe, D. L. (2005). Empirical data sets are algorithmically compressible: Reply to McAllister. Studies in History and Philosophy of Science, Part A, 36, 391–402.

Wagenmakers, E. J., Lee, M. D., Lodewyckx, T., & Iverson, G. (2008). Bayesian versus frequentist inference. In H. Hoijtink, I. Klugkist, & P. A. Boelen (Eds.), Bayesian evaluation of informative hypotheses (pp. 181–207). New York: Springer.

Wagenmakers, E. J., Wetzels, R., Borsboom, D., & van der Maas, H. L. (2011). Why psychologists must change the way they analyze their data: The case of psi: Comment on Bem. Journal of Personality and Social Psychology, 100, 426–432.

Wallace, C. S. (2005). Statistical and inductive inference by minimum message length. New York: Springer.

Wallace, C. S., & Dowe, D. L. (1999). Minimum message length and Kolmogorov complexity. Computer Journal, 42, 270–283.

Wells, J. (2002). Icons of evolution: Science or myth?: Why much of what we teach about evolution is wrong. Washington, DC: Regnery.

Wells, J. (n.d.). Ten questions to ask your biology teacher about evolution. Retrieved from http://www.iconsofevolution.com/tools/questions.php3.

Young, M., & Edis, T. (2004). Why intelligent design fails: A scientific critique of the new creationism. USA: Rutgers University Press.
Acknowledgments
We thank Stefaan Blancke, Johan Braeckman, Michael Matthews, Brent Meeker, and six anonymous reviewers for helpful comments on an earlier draft of the paper.
About this article
Cite this article
Fishman, Y.I., Boudry, M. Does Science Presuppose Naturalism (or Anything at All)?. Sci & Educ 22, 921–949 (2013). https://doi.org/10.1007/s11191-012-9574-1
Keywords
Intelligent Design

Kolmogorov Complexity

Methodological Naturalism

Auxiliary Assumption

Ontological Naturalism