Abstract
A rise of academic capitalism over the past four decades has been well documented within many research-intensive universities. Largely missing, however, are in-depth studies of how particularly situated academic groups manage the uncertainties that come with intermittent and fickle commercial funding streams in their daily research practice and problem choice. To capture the strategies scientists adopt under these conditions, this article provides an ethnographically detailed (and true) story about how a single project in Artificial Intelligence grew over several years from a peripheral idea to the very center of an academic lab's commercial portfolio. The analysis theorizes an epistemic form—nimble knowledge production—and documents three of its lab-level features: 1) rapid prototyping to keep sunk costs low, 2) shared search for "real world problems" rather than "theoretical" ones, and 3) nimble commitment to research problem choice. While similar forms of academic knowledge transfer have been lauded as "mode 2," "innovative," or "hybrid" for initiating cross-institutional collaboration and pushing science beyond disciplinary silos, this case suggests it can rely on fleeting attention to problems resistant to a quick fix.
Access options
Buy single article
Instant access to the full article PDF.
USD 39.95
Price excludes VAT (USA)
Tax calculation will be finalised during checkout.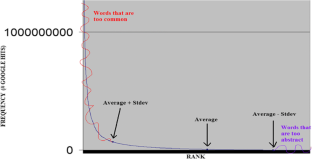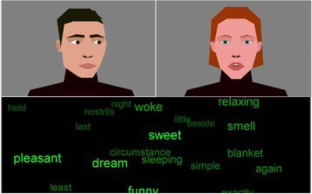 Notes
There are surprisingly few exceptions to this generalization. Most notable is Kleinman's (2003) ethnography of a plant pathology lab. Even science and technology studies (STS) scholars, for example, who tend to frame their intervention around bench science, still rely heavily on interviews, surveys, and archives to document day-to-day decision making.

Epistemic form refers to the "suite of concepts, methods, measures, and interpretations that shapes the ways in which actors produce knowledge and ignorance in their professional/intellectual fields of practice" (Kleinman and Suryanarayanan 2013, p. 492). This practice-based usage of the concept rejoins the philosophical cleavage offered by Collins and Ferguson (1993) between "epistemic form" ("target structures that guide inquiry") and "epistemic strategy" ("general purpose strategies for analyzing phenomena"). My use of the concept focuses on portable and "trans-situational" strategies of decision making as "structures that guide inquiry," rather than conceiving of social structure as somehow existing at a level above, below, or beyond empirical activity.

For a familiar example, consider Platt's (1995) summary of the emphasis of the so-called Second Chicago School of Sociology: "A strong emphasis on the importance of going out and getting data—an important continuity with prewar tradition—and a relative lack of interest in more abstract theoretical issues" (p. 102).

The names of the lab, research projects, and members are all pseudonyms.

This is an example of how a proprietary technology of a private, for-profit company structures methodological technique within academic research, similar to how Kleinman (2003) documented the use of Taq polymerase, owned by the drug company Hoffmann LaRoche, in plant pathology science.

Semantics is a sticky problem with a long history in the philosophical debates within AI. The most well-known formulation comes in John Searle's (1984, 1980) infamous "Chinese room" argument, a thought experiment in which an English-speaking man is locked inside a room with commands written in Chinese characters and a book of instructions. The man is able to produce proper responses to the commands by manipulating Chinese symbols but without acquiring any understanding of the language or what either the commands (inputs) or results (outputs) mean. Nonetheless, this man-in-a-box would likely fool people outside the room into thinking he understands Chinese. This problem shares a family resemblance to Collins and Kusch (1998) distinction between "polymorphic" and "mimeographic" actions, with only the former characteristic of human-level intelligence whereas machines excel at the latter. For a more general history of attempts to solve the problem of semantics in AI, see Crevier (1993, pp. 269-271).

Paper publication in academic AI and most of computer science often comes in the form of conference proceedings, which reflects a technical and rapid change knowledge domain.

CML members did not discuss issues of a digital divide, authorial intentionality, geographic representation, access, deception, or any other of the myriad ways that the notion that blogs represent an unvarnished window onto contemporary culture might be problematized.

CML members used the term "wrapper" in a colloquial manner to refer to building code that enabled a general-purpose program to be designed for a specific application. Technically, a "wrapper function" involves adapting an existing library of code to a different interface.
References
Abraham, J., & Ballinger, R. (2012). The neoliberal regulatory state, industry interests, and the ideological penetration of scientific knowledge: Deconstructing the Redefininition of carcinogens in pharmaceuticals. Science, Technology, & Human Values, 37(5), 443–477.

Armstrong, S., & Sotala, K. (2015). How we're predicting AI–or failing to. Beyond Artificial Intelligence. Dodrecht: Springer, pp.11–29.

Armstrong, S., Sotala, K., & ÓhÉigeartaigh, S. (2014). The errors, insights and lessons of famous AI predictions–and what they mean for the future. Journal of Experimental & Theoretical Artificial Intelligence, 26(3), 317–342.

Azoulay, P., Ding, W., & Stuart, T. (2009). The impact of academic patenting on the rate, quality, and direction of (public) research output. The Journal of Industrial Economics, 57(4), 637–676.

Baldini, N. (2006). University patenting and licensing activity: A review of the literature. Research Evaluation, 15, 197–207.

Blumenthal, D., Gluck, M., Louis, K. S., Stoto, M. A., & Wise, D. (1986). University-industry research relationships in biotechnology: Implications for the university. Science, 232(4756), 1361–1366.

Blumer, H. (1954). What is wrong with social theory? American Sociological Review, 19(1), 3–10.

Boggio, A., Ballabeni, A., & Hemenway, D. (2016). Basic research and knowledge production modes a view from the Harvard Medical School. Science, Technology & Human Values, 41(2), 163–193.

Bok, D. (2003). Universities in the marketplace: The commercialization of higher education. Princeton: Princeton University Press.

Bostrum, N. (2014). Superintelligence: Paths, dangers, strategies. Oxford: Oxford Unviersity Press.

Branstetter, L., & Ogura, Y. (2005). Is academic science driving a surge in industrial innovation?: Evidence from patent citations. NBER working paper no. 11561.

Calhoun, C. (2006). Is the University in Crisis? Society, 43(4), 8–18.

Camic, C. (1987). The making of a method: A historical reinterpretation of the early parsons. American Sociological Review, 52, 421–439.

Camic, C. (1995). Three departments in search of a discipline: Localism and interdisciplinary interaction in American sociology, 1890-1940. Social Research, 62(4), 1003–1033.

Centellas, K. M. (2010). The localism of Bolivian science: Tradition, policy, and projects. Latin American Perspectives, 37(172), 160–175.

Chatterjee, D., & Sankaran, B. (2015). Commercializing academic research in emerging economies: Do organizational identities matter? Science and Public Policy, 42(5), 599–613.

Choi, P. K. (2010). 'Weep for Chinese university': A case study of English hegemony and academic capitalism in higher education in Hong Kong. Journal of Education Policy, 25(2), 233–252.

Clark, A., & Chalmers, D. (1998). The extended mind. analysis, 58(1), 7–19.

Collins, A., & Ferguson, W. (1993). Epistemic forms and epistemic games: Structures and strategies to guide inquiry. Educational Psychologist, 28(1), 25–42.

Collins, H. M. (1981). The role of the Core-set in modern science: Social contingency with methodological propriety in science. History of Science, 19, 6–19.

Collins, H. M. (1990). Artificial experts: Social knowledge and intelligent machines. Cambridge: The MIT Press.

Collins, H. M., & Kusch, M. (1998). The shape of actions: What humans and machines can do. Cambridge: The MIT Press.

Cooper, G., & Bowers, J. (1995). Representing the user: Notes on the disciplinary rhetoric of human-computer interaction. In Thomas, P. J. (ed.), The Social and Interactional Dimensions of Human-Computer Interfaces. Cambridge University press, pp. 48-66.

Cooper, M. H. (2009). Commericalization of the university and problem choice by academic biological scientists. Science, Technology, & Human Values, 34(5), 629–653.

Crevier, D. (1993). AI: The tumultuous history of the search for artificial intelligence. New York: Basic Books.

Edwards, P. (1996). The closed world: Computers and the politics of discourse in cold war America. Cambridge: The MIT Press.

Etzkowitz, H. (2008). The triple Helix: University-industry-government innovation in action. New York: Routledge.

Etzkowitz, H., & Leydesdorff, L. (2000). The dynamics of innovation: From National Systems and "mode 2" to a triple Helix of university-industry-government relations. Research Policy, 29(2), 109–123.

Etzkowitz, H., Webster, A., Gebhardt, C., & Terra, B. R. C. (2000). The future of the university and the university of the future: Evolution of ivory tower to entrepreneurial paradigm. Research Policy, 29(2), 313–330.

Evans, J. A. (2010). Industry induces academic science to know less about more. American Journal of Sociology, 116(2), 389–452.

Fochler, M. (2016a). Beyond and between academia and business: How Austrian biotechnology researchers describe high-tech startup companies as spaces of knowledge production. Social Studies of Science, 46(2), 259–281.

Fochler, M. (2016b). Variants of epistemic capitalism: Knowledge production and the accumulation of worth in commercial biotechnology and the academic life sciences. Science, Technology, & Human Values, 41(5), 922–948.

Frank, D. J., & Gabler, J. (2006). Reconstructing the university: Worldwide shifts in academia in the 20th century. Stanford: Stanford University Press.

Fujimura, J. H. (1987). Constructing 'Do-able' problems in Cancer research: Articulating alignment. Social Studies of Science (Sage), 17(2), 257–293.

Galison, P. (1996). Computer simulations and the trading zone. In P. Gailson & D. Stump (Eds.), The disunity of science: Boundaries, contexts, and power. Stanford: Stanford University Press.

Geiger, R. L., & Sá, C. M. (2008). Tapping the riches of science: Universities and the promise of economic growth. Cambridge: Harvard University Press.

Geraci, R. M. (2008). Apocalyptic AI: Religion and the promise of artificial intelligence. Journal of the American Academy of Religion, 76(1), 138–166.

Gibbons, M., Limoges, C., Nowotny, H., Schwartzman, S., Scott, P., & Trow, M. (1994). The new production of knowledge: The dynamics of science and research in contemporary societies. Thousand Oaks: Sage Publications.

Hackett, E. J. (1990). Science as a vocation in the 1990s: The changing organizational culture of academic science. The Journal of Higher Education, 61(3), 241–279.

Hackett, E. J. (2014). Academic capitalism. Science, Technology & Human Values. 0162243914540219.

Hansen, B. G. (2011). Beyond the boundary: Science, industry, and managing symbiosis. Bulletin of Science, Technology & Society, 31(6), 493–505.

Harvey, D. (1989). The condition of postmodernity: An inquiry into the origins of cultural change. Cambridge: Blackwell Publishers.

Hirst, P., & Jonathan, Z. (1991). Flexible specialization versus post-Fordism: Theory, evidence and policy implications. Economy and Society, 20(1), 5–9.

Hoffman, S. G. (2011). The new tools of the science trade: Contested knowledge production and the conceptual vocabularies of academic capitalism. Social Anthropology, 19(4), 439–462.

Hoffman, S. G. (2015). Thinking science with thinking machines: The multiple realities of basic and applied knowledge in a research border zone. Social Studies of Science, 45(2), 242–269.

Hoffman, S. G. (2017a). AI's prediction problem. In "backchannels blog." Available at http://www.4sonline.org/blog/post/ais_prediction_problem.

Hoffman, S. G. (2017b). Managing ambiguities at the edge of knowledge: Research strategy and artificial intelligence labs in an era of academic capitalism. Science, Technology, & Human Values, 42(4), 703–740.

Holland, D. G. (2009). Between the practical and the academic. Science, Technology, & Human Values, 34(5), 551–572.

Holloway, K. J. (2015). Normalizing complaint scientists and the challenge of commercialization. Science, Technology & Human Values. 0162243915576004.

Hunter, A. (2016). Monetizing the mommy: Mommy blogs and the audience commodity. Information, Communication & Society, 19(9), 1306–1320.

Hutchins, E. (1995). Cognition in the wild. Cambridge: MIT Press.

Jeon, J. (2019). Invisibilizing politics: Accepting and legitimating ignorance in environmental sciences. Social Studies of Science, 49(6), 839–862.

Kleinman, D. L. (1998). Untangling context: Understanding a university laboratory in the commercial world. Science, Technology & Human Values, 23(3), 285–314.

Kleinman, D. L. (2003). Impure cultures: University biology and the world of commerce. Madison: University of Wisconsin Press.

Kleinman, D. L. (2010). The commercialization of academic culture and the future of the university. In H. Radder (Ed.), The commodification of academic research: Science and the Modern University (pp. 24–64). Pittsburgh: University of Pittsburgh Press.

Kleinman, D. L., Feinstein, N. W., Downey, G., Peterson, S., & Fukada, C. (2018). Hybrid experiments in higher education: General trends and local factors at the academic–business boundary. Science, Technology, & Human Values, 43(3), 540–569.

Kleinman, D. L., & Suryanarayanan, S. (2013). Dying bees and the social production of ignorance. Science, Technology, & Human Values, 38(4), 492–517.

Kleinman, D. L., & Vallas, S. P. (2001). Science, capitalism, and the rise of the "knowledge worker": The changing structure of knowledge production in the United States. Theory and Society, 30(4), 451–492.

Knorr Cetina, K. (1992). The couch, the cathedral, and the laboratory: On the relationship between experiment and Laboratory in Science. In A. Pickering (Ed.), Science as practice and culture (pp. 113–138). Chicago: University of Chicago Press.

Knorr, K. D. (1979). Tinkering toward success. Theory and Society, 8(3), 347–376.

Krimsky, S. (2004). Science in the private interest: Has the lure of profits corrupted biomedical research? Lanham: Rowman & Littlefield Publishers.

Lam, A. (2010). From 'Ivory tower Traditionalists' to 'Entrepreneurial Scientists'? Academic scientists in Fuzzy University-industry boundaries. Social Studies of Science, 40(2), 307–340.

Latour, B. (1996). On interobjectivity. Mind, Culture, and Activity, 3(4), 228–245.

Latour, B., & Woolgar, S. (1986 [1979]). Laboratory life: The construction of scientific facts. Princeton: Princeton University Press.

Lynch, M. (1993). Scientific practice and ordinary action: Ethnomethodology and social studies of science. Cambridge; New York: Cambridge University Press.

March, J. G., & Simon, H. A. (1993 [1958]). Organizations. New York: Wiley.

Martin, P., Brown, N., & Kraft, A. (2008). From bedside to bench? Communities of promise, translational research and the making of blood stem cells. Science as Culture, 17(1), 29–41.

Mendoza, P. (2012). The role of context in academic capitalism: The industry-friendly department case. The Journal of Higher Education, 83(1), 26–48.

Merton, R. (1973 [1942]). The normative structure of science. In R. Merton (Ed.), The sociology of science (pp. 267–280). Chicago: University of Chicago Press.

Merton, R. K. (1968). The Matthew effect in science. Science, 159(3810), 56–63.

Metcalfe, A. S. (2010). Revisiting academic capitalism in Canada: No longer the exception. The Journal of Higher Education, 81(4), 489–514.

Mirowski, P. (2011). Science-Mart: Privatizing American science. Cambridge: Harvard University Press.

Mowery, D. C., Nelson, R. R., Sampat, B. N., & Ziedonis, A. A. (2001). The growth of patenting and licensing by U.S. universities: An assessment of the effects of the Bayh-dole act of 1980. Research Policy, 30(1), 99–119.

Murray, F. (2010). The Oncomouse that roared: Hybrid exchange strategies as a source of distinction at the boundary of overlapping institutions. American Journal of Sociology, 116(2), 341–388.

Nickolai, D. H., Hoffman, S. G., & Trautner, M. N. (2012). Can a knowledge sanctuary also be an economic engine? The marketization of higher education as institutional boundary work. Sociology Compass, 6(3), 205–218.

Oudshoorn, N., & Pinch, T. (2003). How users matter: The co-construction of users and technology. Cambridge: The MIT Press.

Owen-Smith, J. (2003). From separate systems to a hybrid order: Accumulative advantage across public and private science at research one universities. Research Policy, 32(6), 1081–1104.

Owen-Smith, J., & Powell, W. W. (2001). Careers and contradictions: Faculty responses to the transformation of knowledge and its uses in the life sciences. Research in the Sociology of Work, 10, 109–140.

Parker, J., & Crona, B. (2012). On being all things to all people: Boundary organizations and the contemporary research university. Social Studies of Science, 42(2), 262–289.

Perrow, C. (1979 [1972]). Complex organizations: A critical essay. Glenview: Scott, Foresman and Company.

Piore, M. J., & Sabel, C. F. (1984). The second industrial divide: Posibilities for prosperity. New York: Basic Books.

Popp Berman, E. (2008). Why did universities start patenting?: Institution-building and the road to the Bayh-dole act. Social Studies of Science, 38(6), 835–871.

Popp Berman, E. (2011). Creating the Market University: How academic science became an economic engine. Princeton: Princeton University Press.

Rhoten, D., & Powell, W. W. (2010). Public research universities: From land Grant to Federal Grant to patent Grant institutions. In D. Rhoten & C. Calhoun (Eds.), Knowledge matters (pp. 319–345). New York City: Columbia University Press.

Rubin, B. P. (2008). Therapeutic promise in the discourse of human embryonic stem cell research. Science as Culture, 17(1), 13–27.

Rushforth, A., Franssen, T., & de Rijcke, S. (2019). Portfolios of worth: Capitalizing on basic and clinical problems in biomedical research groups. Science, Technology, & Human Values, 44(2), 209–236.

Schwaber, K., & Sutherland, J. (2011). The scrum guide. Scrum Alliance.

Searle, J. R. (1980). Minds, brains, and programs. Behavioral and Brain Sciences, 3(3), 417–457.

Searle, J. R. (1984). Minds, brains and science. Cambridge: Harvard University Press.

Shapin, S. (2008). The scientific life: A moral history of a late modern vocation. Chicago and London: University of Chicago Press.

Sheehan, J. J., & Sosna, M. (1991). The boundaries of humanity: Humans, animals, machines. Berkeley: University of California Press.

Shibayama, S., Walsh, J. P., & Baba, Y. (2012). Academic entrepreneurship and exchange of scientific resources: Material transfer in life and materials sciences in Japanese universities. American Sociological Review, 77(5), 804–830.

Shore, C. (2010). Beyond the multiversity: Neoliberalism and the rise of the schizophrenic university. Social Anthropology, 18(1), 15–29.

Sintonen, M. (1990). Basic and applied sciences--can the distinction (still) be drawn. Science Studies, 3(2), 23–31.

Slaughter, S. (2010). Re-defining research universities in a global knowledge economy. In Working Methods, Shifting Contexts: Crossing Disciplinary, Cultural and Geographic Borders in Social Research, Symposium organized by University at Buffalo, SUNY. Graduate School of Education and the Baldy Center for Law and Social Policy.

Slaughter, S., Archerd, C. J., & Campbell, T. I. D. (2004). Boundaries and quandaries: How professors negotiate market relations. The Review of Higher Education, 28(1), 129–165.

Slaughter, S., Campbell, T., Holleman, M., & Morgan, E. (2002). The "traffic" in graduate students: Graduate students as tokens of exchange between academe and industry. Science, Technology, & Human Values, 27(2), 282–312.

Slaughter, S., & Leslie, L. (1997). Academic capitalism: Politics, policies, and the Entrepreneurial University. Baltimore: Johns Hopkins Press.

Slaughter, S., & Leslie, L. L. (2001). Expanding and elaborating the concept of academic capitalism. Organization, 8(2), 154–161.

Slaughter, S., & Rhoades, G. (2004). Academic capitalism and the new economy: Markets, state, and higher education. Baltimore: The Johns Hopkins University Press.

Slaughter, S., & Rhoades, G. (2008). The academic capitalist knowledge/learning regime. In A. Chan & D. Fisher (Eds.), The exchange university: Corporatization of academic culture (pp. 19–48). Vancouver: UBC Press.

Stokes, D. (1997). Pasteur's quadrant: Basic science and technological innovation. Washington, DC: Brookings Institution Press.

Subramaniam, M., Perrucci, R., & Whitlock, D. (2014). Intellectual closure: A theoretical framework linking knowledge, power, and the Corporate University. Critical Sociology, 40(3), 411–430.

Szelényi, K., & Bresonis, K. (2014). The public good and academic capitalism: Science and engineering doctoral students and faculty on the boundary of knowledge regimes. Journal of Higher Education, 85(1), 126–153.

Thomas, W. I. (1923). The unadjusted girl. Boston: Little, Brown, and Co..

Thursby, M., Thursby, J., & Mukherjee, S. (2005). Are there real effects of licensing on academic research? A life cycle view. Journal of Economic Behavior & Organization, 63(4), 577–598.

Traweek, S. (1988). Beamtimes and lifetimes: The world of high energy physicists. Cambridge: Harvard University Press.

Tuunainen, J., & Knuuttila, T. (2009). Intermingling academic and business activities a new direction for science and universities? Science, Technology & Human Values, 34(6), 684–704.

Vallas, S. P., Kleinman, D., Kinchy, A., & Necochea, R. (2004). The culture of science in Indusry and academia: How biotechnologists view science and the public good. In N. Stehr (Ed.), Biotechnology: Between commerce and civil society (pp. 217–238). New Brunswick: Transaction Publishers.

Vallas, S. P., & Kleinman, D. L. (2008). Contradiction, convergence and the knowledge economy: The confluence of academic and commercial biotechnology. Socio-Economic Review, 6(2), 283–311.

Webster, A. (1994). University-corporate ties and the construction of research agendas. Sociology, 28(1), 123–142.

Webster, A., & Eriksson, L. (2008). Governance-by-standards in the field of stem cells: managing uncertainty in the world of 'basic innovation. New Genetics and Society, 27(2), 99–111.

Welsh, R., Glenna, L., Lacy, W., & Biscotti, D. (2008). Close enough but not too far: Assessing the effects of university–industry research relationships and the rise of academic capitalism. Research Policy, 37(10), 1854–1864.

Woolgar, S. (1991). Configuring the user: The case of usability trials. In J. Law (Ed.), A sociology of monsters. New York: Routledge.

Ziman, J. (1987). The problem of "problem choice.". Minerva, 25(1–2), 92–106.

Zuckerman, H. (1978). Theory choice and problem choice in science. Sociological Inquiry, 48(3- 4), 65–95.
Acknowledgments
Data collection was financially supported by the MacArthur Foundation, the Mellon Foundation, the Kaplan Center for the Humanities, and the Department of Sociology at Northwestern University. The write up was supported by the Humanities Institute and the Office of the Vice President for Research at the University at Buffalo, SUNY. The Sociology Department at the University of Toronto has been an inspired tribe to join while finishing it. "Sandra," "Ammon," "Charles," and "Cliff" were generous with their time, patience, and general good will. Against reason, the following folks encouraged this article's own story of fits and starts: Jorge Arditi, Zaheer Baber, Ellen Berrey, Jim Bono, Alan Czaplicki, Jim Davis, Mike Farrell, Jerry Flores, Jaume Franquesa, Jordan Geiger, Bob Granfield, Hanna Grol-Prokopczyk, Carol Heimer, David Herzberg, Jonathan Katz, Fred Klaits, Daniel Lee Kleinman, Anna Korteweg, Jennifer Light, Adam Malka, Terry McDonnell, Dalia Muller, Libby Otto, Miriam Paeslack, Ewa Plonowska Ziarek, Elizabeth Popp Berman, Katja Praznik, Mike Sauder, Erik Seeman, Camilo Trumper, and Marion Werner. I dedicate this one to my mentor, Art Stinchcombe, a genius at recognizing the interesting bits.
Additional information
Publisher's note
Springer Nature remains neutral with regard to jurisdictional claims in published maps and institutional affiliations.
About this article
Cite this article
Hoffman, S.G. A story of nimble knowledge production in an era of academic capitalism. Theor Soc 50, 541–575 (2021). https://doi.org/10.1007/s11186-020-09422-0
Accepted:

Published:

Issue Date:

DOI: https://doi.org/10.1007/s11186-020-09422-0
Keywords
Academic capitalism

Artificial intelligence

Epistemic form

Knowledge production

Problem choice

Research policy