Abstract
d-Sorbitol-cored PAMAM dendrimer (SOR-G1) was effectively synthesized by the ring opening polymerization of epichlorohydrin. The dendrimer was characterized using different spectroscopic and analytical techniques including IR and NMR spectroscopy, TG–DTA, and GPC. Dihydropyrano[3,2-c]chromene derivatives were synthesized using SOR-G1 as a catalyst, and it was synthesized within 30 min in ethanol/water medium and excellent yield was obtained. SOR-G1 acted as a good base catalyst on the basis of amine capacity and good thermal stability. The prepared dihydropyrano[3,2-c]chromene derivatives were characterized using GCMS, LCMS, IR, 1H NMR, and 13C NMR spectra. The catalyst could be reused up to three reaction cycles without losing its catalytic activity.
Graphic abstract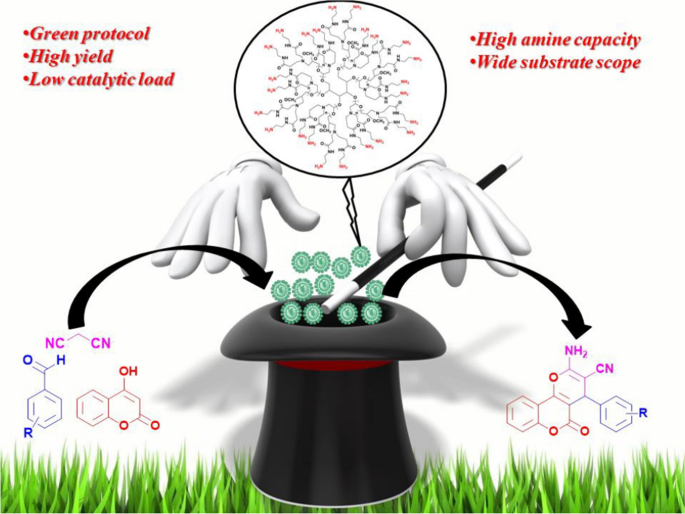 Access options
Buy single article
Instant access to the full article PDF.
USD 39.95
Price includes VAT (USA)
Tax calculation will be finalised during checkout.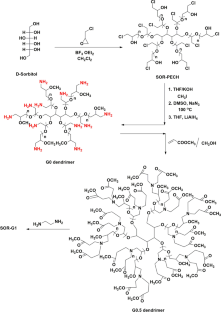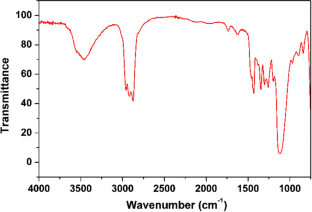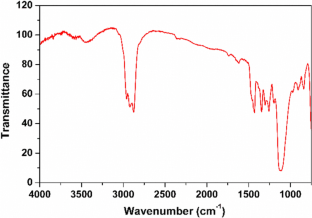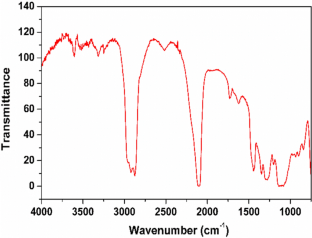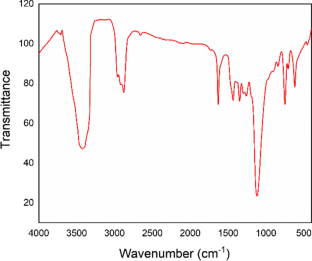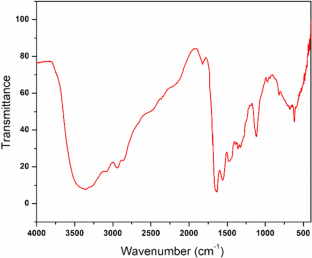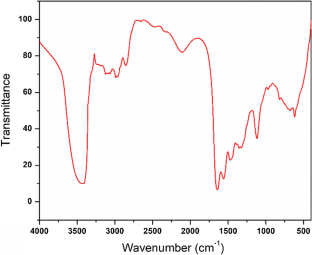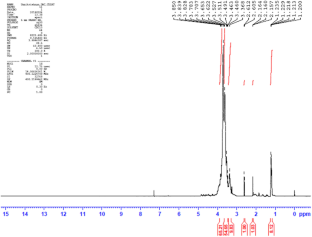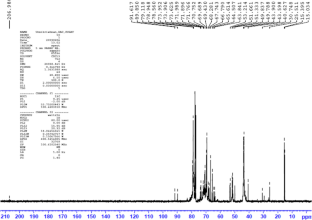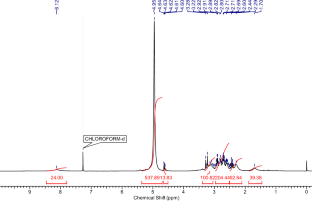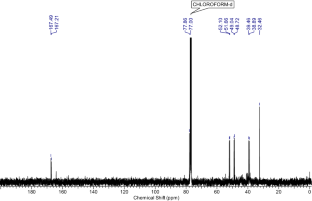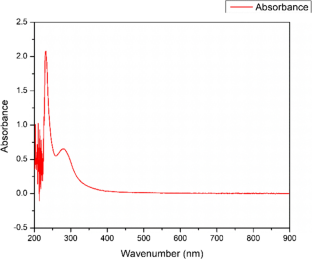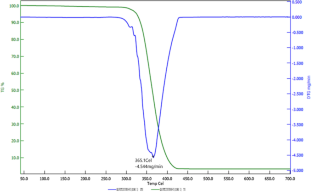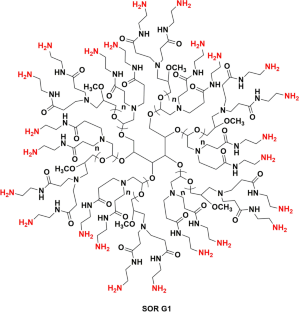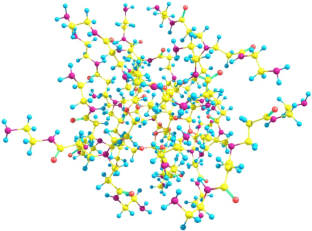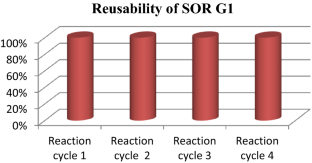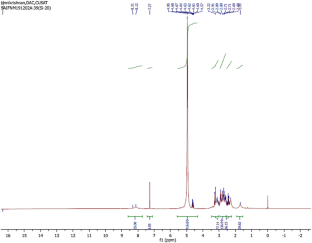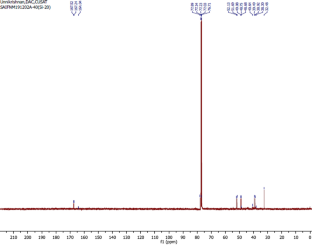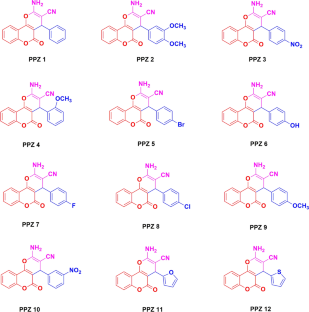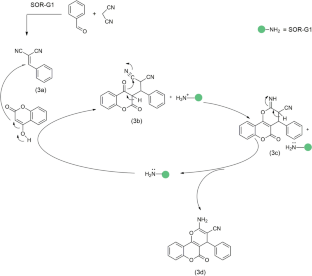 References
1.

B. Maleki, F. Taheri, R. Tayebee, F. Adibian, Org. Prep. Proced. Int. 53, 284 (2021)

2.

O.V. Kharissova, B.I. Kharisov, C.M. Oliva González, Y.P. Méndez, I. López, R. Soc. Open Sci. 6, 191378 (2019)

3.

D. Rajguru, B.S. Keshwal, S. Jain, Med. Chem. Res. 22, 5934 (2013)

4.

N. Menges, Green Chem. 5, 74, (2017).

5.

F. Adibian, A.R. Pourali, B. Maleki, M. Baghayeri, A. Amiri, Polyhedron 175, 114179 (2020)

6.

R. Ghorbani-Vaghei, Z. Toghraei-Semiromi, R. Karimi-Nami, J. Braz. Chem. Soc. 22, 905 (2011)

7.

A. M. El-Agrody, A. M. Fouda, M. A. Assiri, A. Mora, T. E. Ali, M. M. Alam, and M. Y. Alfaifi, Med. Chem. Res. 1, 29, 617–629, (2020).

8.

S.S. Mansoor, K. Logaiya, K. Aswin, P.N. Sudhan, J. Taibah Univ. Sci. 9, 213 (2015)

9.

D.C. Mungra, M.P. Patel, D.P. Rajani, R.G. Patel, Eur. J. Med. Chem. 46, 4192 (2011)

10.

S. Jain, P.K. Paliwal, G.N. Babu, A. Bhatewara, J. Saudi Chem. Soc. 18, 535 (2014)

11.

D.S. Patel, J.R. Avalani, D.K. Raval, J. Saudi Chem. Soc. 20, S401 (2016)

12.

M. Khoobi, M. Alipour, A. Sakhteman, H. Nadri, A. Moradi, M. Ghandi, S. Emami, A. Foroumadi, A. Shafiee, Eur. J. Med. Chem. 68, 260 (2013)

13.

E. Mollashahi, M. Nikraftar, J. Saudi Chem. Soc. 22, 42 (2018)

14.

S. Kanakaraju, B. Prasanna, S. Basavoju, G.V.P. Chandramouli, Arab. J. Chem. 10, S2705 (2017)

15.

A.M. Abdella, M.F. Mohamed, A.F. Mohamed, A.H.M. Elwahy, I.A. Abdelhamid, J. Heterocycl. Chem. 55, 498 (2018)

16.

N.N. Pesyan, G.R. Bardajee, E. Kashani, M. Mohammadi, H. Batmani, Res. Chem. Intermed. 46, 347 (2020)

17.

G. J. Safaei, F. Eshteghal, and M. A. L. I. Ghasemzadeh, Acta Chim Slov. 61, 703, (2014).

18.

J. Balou, M.A. Khalilzadeh, D. Zareyee, Sci. Rep. 9, 1 (2019)

19.

K. Tabatabaeian, H. Heidari, M. Mamaghani, N.O. Mahmoodi, Appl. Organomet. Chem. 26, 56 (2012)

20.

D. Azarifar, S.-M. Khatami, R. Nejat-Yami, J. Chem. Sci. 126, 95 (2014)

21.

E. Abbaspour-Gilandeh, S.C. Azimi, K. Rad-Moghadam, A. Mohammadi-Barkchai, Iran. J. Catal. 3, 91 (2013)

22.

M.M. Heravi, B.A. Jani, F. Derikvand, F.F. Bamoharram, H.A. Oskooie, Catal. Commun. 10, 272 (2008)

23.

A. Ghorbani-Choghamarani, M. Mohammadi, L. Shiri, Z. Taherinia, Res. Chem. Intermed. 45, 5705 (2019)

24.

J.M. Khurana, S. Kumar, Tetrahedron Lett. 50, 4125 (2009)

25.

J.M. Khurana, B. Nand, P. Saluja, Tetrahedron 66, 5637 (2010)

26.

B. Maleki, Org. Prep. Proced. Int. 48, 303 (2016)

27.

A. Kokel, C. Schäfer, B. Török, Curr. Org. Synth. 16, 615 (2019)

28.

R.K.G. Panicker, S. Krishnapillai, Tetrahedron Lett. 55, 2352 (2014)

29.

D. Astruc, F. Chardac, Chem. Rev. 101, 2991 (2001)

30.

I. Morao, F.P. Cossío, Tetrahedron Lett. 38, 6461 (1997)

31.

V.A. Osyanin, D.V. Osipov, Y.N. Klimochkin, Tetrahedron 68, 5612 (2012)

32.

L. Khazdooz, A. Zarei, T. Ahmadi, H. Aghaei, N. Nazempour, L. Golestanifar, N. Sheikhan, React. Kinet. Mech. Catal. 122, 229 (2017)
Acknowledgements
The authors express their gratitude to UGC, New Delhi, for financial assistance under SAP DRS III and KSCSTE, Government of Kerala, for providing a JRF to Unnikrishnan V.
Additional information
Publisher's Note
Springer Nature remains neutral with regard to jurisdictional claims in published maps and institutional affiliations.
Supplementary Information
Below is the link to the electronic supplementary material.
About this article
Cite this article
Unnikrishnan, V., Avudaiappan, G., James, K. et al. Green synthesis of dihydropyrano[3,2-c]chromene derivatives using amino-terminated PAMAM dendrimer as catalyst. Res Chem Intermed (2021). https://doi.org/10.1007/s11164-021-04590-9
Received:

Accepted:

Published:
Keywords
d

-Sorbitol-cored polyamine PAMAM dendrimer (SOR-G1)

Green synthesis

Dihydropyrano[3,2-c]chromene derivatives

Homogeneous catalyst