Abstract
This work deals with an integrated process, coupling adsorption with photocatalysis for removal of two basic dyes, basic yellow 28 (BY28) and basic blue 41 (BB41). In a first step, adsorption of the two dyes by activated carbon prepared from wild olive stones (AC-WOS) prepared from wild olive stones was investigated in batch mode for single and binary systems. The effects of pH, amount of adsorbent, temperature, and initial concentration on adsorption kinetics and equilibrium, for both single and binary mixtures, were investigated. A first-order derivative spectrophotometric method was used to analyze BB41 and BY28 in binary solutions. The mono and multi-component Langmuir and Freundlich isotherm models were applied to the experimental data and the corresponding constants were calculated. The maximum adsorption capacities of BB41 and BY28 were, respectively, 286.532 and 118.203 mg g−1 for single systems and 380.228 and 82.101 mg g−1 for binary systems. The rate of adsorption follows pseudo-second order kinetics. The thermodynamics constants ΔH ads, ΔS ads, and ΔG ads were evaluated. The results showed that adsorption from a single solution is endothermic and spontaneous. AC-WOS was used as post-treatment and adsorption was coupled with light-driven catalysis over the hetero-system CuFeO2–ZnO. Significant degradation of BB41 and BY28 in single solutions was achieved after ~2 h under optimum conditions.
Access options
Buy single article
Instant access to the full article PDF.
USD 39.95
Price excludes VAT (USA)
Tax calculation will be finalised during checkout.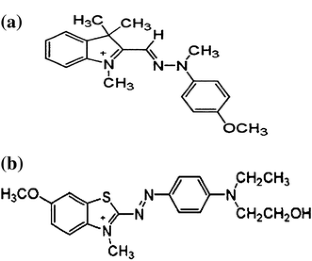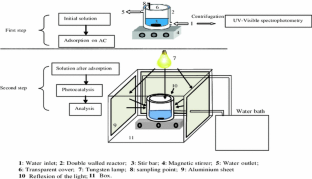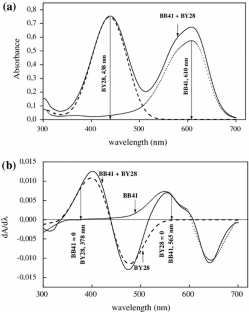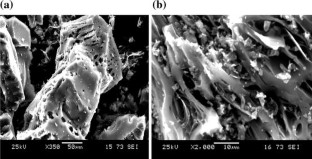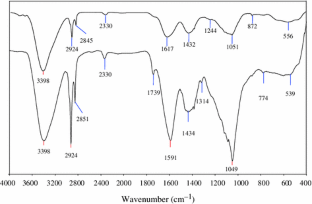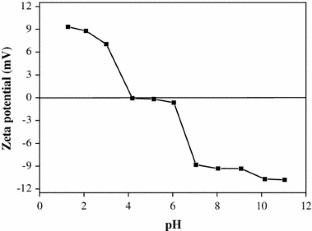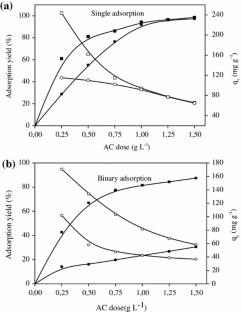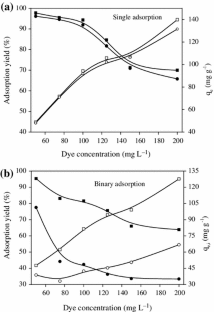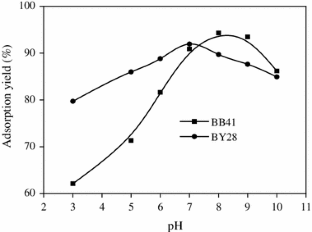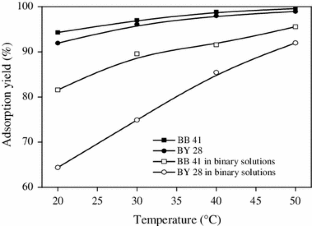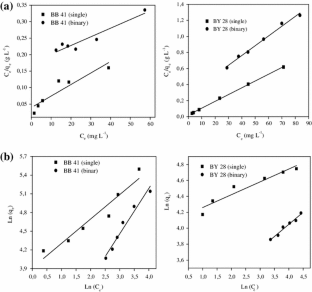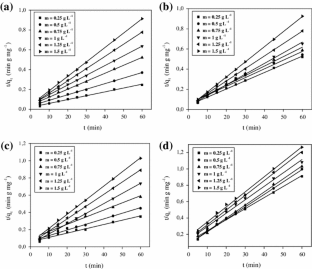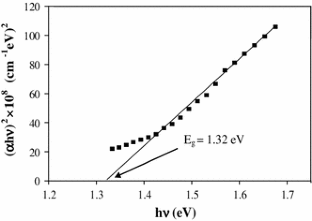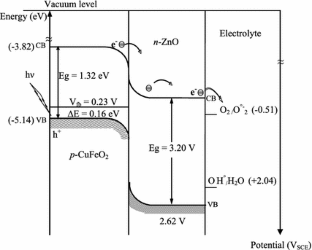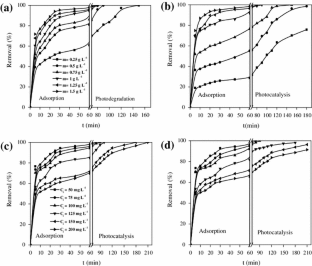 References
S.J. Allen, G. Mckay, J.F. Porter, Adsorption isotherm models for basic dye adsorption by peat in single and binary component systems. J. Colloid Interface Sci. 280, 322 (2004)

O. Arous, M. Amara, M. Trari, A. Bouguelia, H. Kerdjoudj, Cadmium (II) and lead (II) transport in a polymer inclusion membrane using tributyl phosphate as mobile carrier and CuFeO2 as a polarized photo electrode. J. Hazard. Mater. 180, 493 (2010)

R. Baccar, P. Blánquez, J. Bouzid, M. Feki, M. Sarrà, Equilibrium, thermodynamic and kinetic studies on adsorption of commercial dye by activated carbon derived from olive-waste cakes. Chem. Eng. J. 165, 457 (2010)

L.D. Benefield, J.F. Judkins, B.L. Weand, Process chemistry for water and wastewater treatment (Prentice Hall, Englewood Cliffs, 1982), p. 191

S. Boumaza, F. Kaouah, T. Berrama, M. Trari, Z. Bendjama, Optimization of preparation conditions for activated carbon from waste materials of agricultural origin for the removal of basic red 46. Chem. Int. Lab. Syst. 118, 311 (2012)

T. Budinova, E. Ekinci, F. Yardim, A. Grimm, E. Björnbom, V. Minkova, M. Goranova, Characterization and application of activated carbon produced by H3PO4 and water vapor activation. Fuel Process. Technol. 87, 899 (2006)

M. Dai, The effect of zeta potential of activated carbon on the adsorption of dyes from aqueous solution. 1. The adsorption of cationic dyes (methyl green and methyl violet). J. Colloid Interface Sci. 164, 223 (1994)

S.K. Das, P. Ghosh, I. Ghosh, A.K. Guha, Adsorption behavior of rhodamine B on rhizopus oryzae biomass. Langmuir 22, 7265 (2006)

F. Deniz, S. Karaman, Removal of basic red 46 dye from aqueous solution by pine tree leaves. Chem. Eng. J. 170, 67 (2011)

R.M. Gong, M. Le, C. Yang, Y.Z. Sun, J. Chen, Removal of cationic dyes from aqueous solution by adsorption on peanut hull. J. Hazard. Mater. B 121, 247 (2005)

B. Gozmen, M. Turabik, A. Hesenov, Photocatalytic degradation of basic red 46 and basic yellow 28 in single and binary mixture by UV/TiO2/periodate system. J. Hazard. Mater. 164, 1487 (2008)

C. Hademal, F. Bocquillon, O. Zahraa, M. Bouchy, Decolourization of textile industry wastewater by the photocatalytic degradation process. Dyes Pigment. 49(2), 117 (2001)

Y.S. Jeon, J. Lei, J.H. Kim, Dye adsorption characteristics of alginate/polyaspartate hydrogels. J. Ind. Eng. Chem. 14, 726 (2008)

R.S. Juang, S.H. Lin, P.Y. Hsueh, Removal of binary azo dyes from water by UV-irradiated degradation in TiO2 suspensions. J. Hazard. Mater. 182, 820 (2010)

N. Kapoor, S. Khandavilli, R. Panchagnula, Simultaneous determination of lamivudine and stavudine in antiretroviral fixed amount combinations by first-derivative spectrophotometry and high performance liquid chromatography. J. Pharm. Biomed. Anal. 41, 761 (2006)

J. Karpinska, Derivative spectrophotometry-recent applications and directions of developments. Talanta 64, 801 (2004)

B.K. Körbahti, K. Artut, C. Geçgel, A. Özer, Electrochemical decolorization of textile dyes and removal of metal ions from textile dye and metal ion binary mixtures. Chem. Eng. J. 173, 677 (2011)

E.L.K. Mui, W.H. Cheung, M. Valix, G. McKay, Dye adsorption onto activated carbons from tyre rubber waste using surface coverage analysis. J. Colloid Interface Sci. 347, 290 (2010)

B. Noroozi, G.A. Sorial, H. Bahrami, M. Arami, Adsorption of binary mixtures of cationic dyes. Dyes Pigment. 76, 784 (2008)

A. Olgun, N. Atar, Equilibrium and kinetic adsorption study of basic yellow 28 and basic red 46 by a boron industry waste. J. Hazard. Mater. 161, 148 (2009)

S. Omeiri, Y. Gabes, A. Bouguelia, M. Trari, Photoelectrochemical characterization of the delafossite CuFeO2: application to removal of divalent metals ions. J. Elect. Chem. 614, 31 (2008)

J.F. Porter, G. McKay, K.H. Choy, The prediction of sorption from a binary mixture of acidic dyes using single- and mixed-isotherm variants of the ideal adsorbed solute theory. Chem. Eng. Sci. 54, 5863 (1999)

S. Sayar, Y. Ozdemir, First-derivative spectrophotometric determination of Ponceau 4R, sunset yellow and tartrazine in confectionery products. Food Chem. 61, 367 (1998)

C. Shen, Y. Shen, Y. Wen, H. Wang, W. Liu, Fast and highly efficient removal of dyes under alkaline conditions using magnetic chitosan-Fe(III) hydrogel. Water Res. 45, 5200 (2011)

J.M. Smith, Chemical engineering kinetics, 3rd edn. (McGraw-Hill, New York, 1981)

M.S. Solum, R.J. Pugmire, M. Jagtoyen, Derbyshire, F., Evolution of carbon structure in chemically activated wood. Carbon 33, 1247 (1995)

Y. Sun, P.A. Webley, Preparation of activated carbons from corncob with large specific surface area by a variety of chemical activators and their application in gas storage. Chem. Eng. J. 162, 883 (2010)

A. Szyguła, E. Guibal, M. Ruiz, A.M. Sastre, The removal of sulphonated azo-dyes by coagulation with chitosan. Colloids Surfaces A: Phys. Eng. Aspects 330, 219 (2008)

M. Turabik, Adsorption of basic dyes from single and binary component systems on to bentonite: simultaneous analysis of basic red 46 and basic yellow 28 by first-order derivative spectrophotometric analysis method. J. Hazard. Mater. 158, 52 (2008)

V. Vimonses, B. Jin, C.W.K. Chow, C. Saint, An adsorption and photocatalysis hybrid process using multi-functional-nanoporous materials for wastewater reclamation. Water Res. 44, 5385 (2010)

Z. Wang, E. Nie, J. Li, Y. Zhao, X. Luo, Z. Zheng, Carbons prepared from Spartina alterniflora and its anaerobically digested residue by H3PO4 activation: characterization and adsorption of cadmium from aqueous solutions. J. Hazard. Mater. 188, 29 (2011)

S. Xu, J. Ng, X. Zhang, H. Bai, D.D. Sun, Adsorption and photocatalytic degradation of Acid Orange 7 over hydrothermally synthesized mesoporous TiO2 nanotube. Colloids and Surfaces A: Physicochem. Eng. Aspects 379, 169 (2011)
Acknowledgments
The BET measurements were performed by the Process Group ICOA–UMR 6005 CNRS, University of Orleans (France). The authors gratefully acknowledge Dr Benoît Cagnon for his assistance.
About this article
Cite this article
Boumaza, S., Kaouah, F., Omeiri, S. et al. Removal of dyes by an integrated process coupling adsorption and photocatalysis in batch mode. Res Chem Intermed 41, 2353–2375 (2015). https://doi.org/10.1007/s11164-013-1351-5
Received:

Accepted:

Published:

Issue Date:

DOI: https://doi.org/10.1007/s11164-013-1351-5
Keywords
Adsorption

Activated carbon

Basic dyes (BB41, BY28)

Isotherm models

Kinetic

Photodegradation