Abstract
Six new adipic (adipH2) and sebacic (sebacH2) complexes of silver(I), gold(III), and platinum(IV) ions in the presence of selenium metal; [(adip)Ag2Se2O2(OH)4Cl2] (1), [(adip)Au2Cl4Se2O2(OH)4Cl2] (2), [(adip)Pt2Cl6(H2O)2Se2O2(OH)4Cl2] (3), [(sebac)Ag2Se2O2(OH)4Cl2] (4), [(sebac)Au2Cl4Se2O2(OH)4Cl2] (5), and [(sebac)Pt2Cl6 (H2O)2Se2O2(OH)4Cl2] (6) were designed and synthesized to enhance the biological treatments against bacteria, fungi, and cancer cells. The adip and sebac complexes were screened for antibacterial and antifungal activities. Adipic, sebacic acid, and their complexes were subjected to cytotoxicity evaluation against Ehrlich ascites carcinoma cell line by trypan blue assay. Biochemical parameters included activity of glutathione-S-transferase, while reduced glutathione levels and malondialdehyde levels which corresponded to cytotoxicity effects of tested compounds were evaluated. Also, spleen cytotoxicity was evaluated for bio-safety purpose.
Access options
Buy single article
Instant access to the full article PDF.
US$ 39.95
Tax calculation will be finalised during checkout.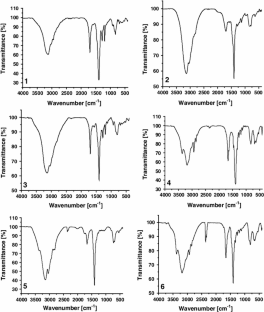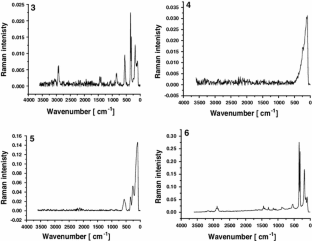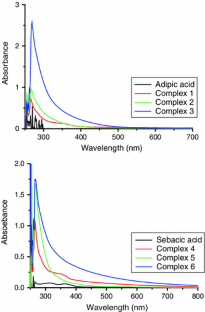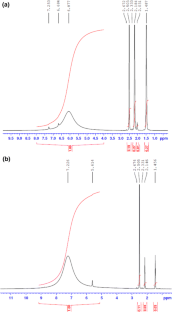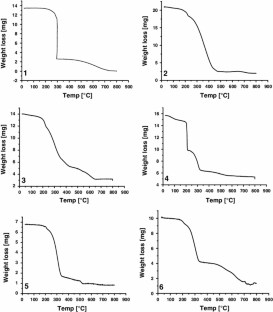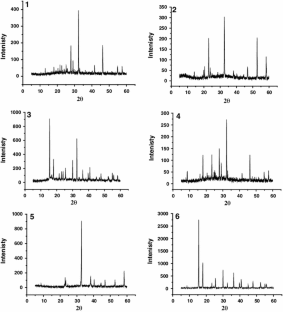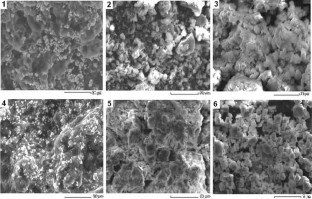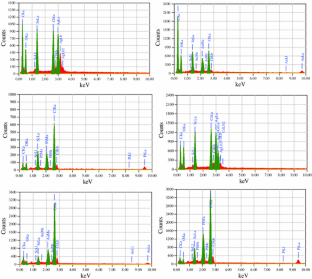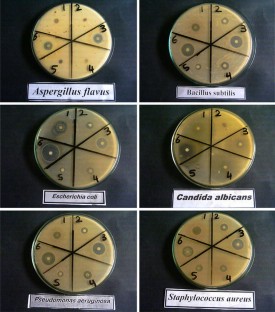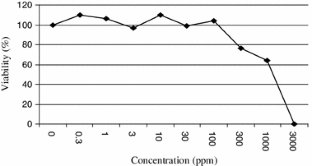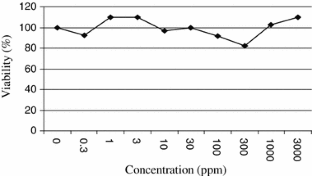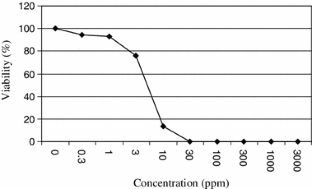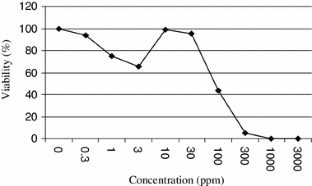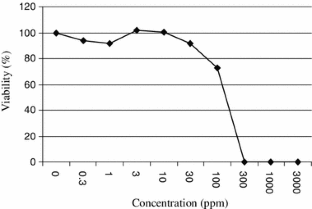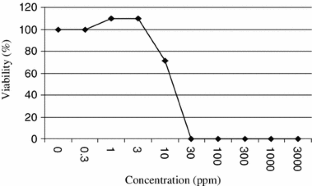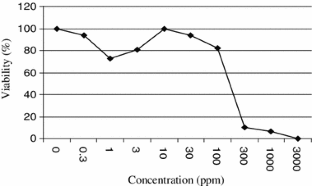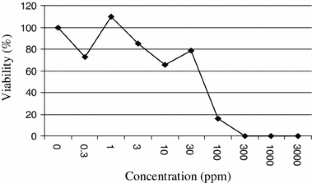 References
1.

R.C. Rowe, P.J. Sheskey, M.E. Quinn, Handbook of Pharmaceutical Excipients, 6th edn. (Pharmaceutical Press and American Pharmacists Association, RPS Publishing, London, UK, 2009), pp. 11–12

2.

C. Bretti, F. Crea, C. Foti, S. Sammartano, J. Chem. Eng. Data 51(5), 1660 (2006)

3.

M. Navarro, F. Vásquez, R.A. Sánchez-Delgado, H. Pérez, J. Schrevel, V. Sinou, J. Med. Chem. 47, 5204 (2004)

4.

M. Navarro, P.P. Nayarit, C. Ibis, G. Teresa, M. Arsenak, P. Taylor, J. Inorg. Biochem. 100, 152 (2006)

5.

M. Navarro, C. Hernández, I. Colmenares, P. Hernández, M. Fernández, A. Sierraalta, E. Marchán, J. Inorg. Biochem. 101, 111 (2007)

6.

G. Visbal, E. Marchán, A. Maldonado, Z. Simoni, M. Navarro, J. Inorg. Biochem. 102, 547 (2008)

7.

M. Navarro, Coord. Chem. Rev. 253, 1619 (2009)

8.

M. Navarro, A. Escobar, V.R. Landaeta, G. Visbal, F. Lopez-Linares, M. Luis, A. Fuentes, Appl. Catal. A: Gen. 363, 27 (2009)

9.

M. Navarro, A.R. Higuera-Padilla, M. Arsenak, P. Taylor, Trans. Met. Chem. 34, 869 (2009)

10.

R.J. Bowen, M. Navarro, A.-M.J. Shearwood, P.C. Healy, B.W. Skelton, A. Filipovska, S.J. Berners-Price, Dalton Trans. 48, 10861 (2009)

11.

M. Navarro, C. Gabbiani, L. Messori, D. Gambino, Drug Discov. Today 15(23–24), 1070 (2010)

12.

M. Navarro, W. Castro, A. Martinez, R.A.S. Delgado, J. Inorg. Biochem. 105, 276 (2011)

13.

S. Rafique, M. Idrees, A. Nasim, H. Akbar, A. Athar, Biotechnol. Mol. Biol. Rev. 5(2), 38 (2010)

14.

P. Köpf-Maier, Eur. J. Clin. Pharmacol. 47(1), 1 (1994)

15.

R.M.S. Pereira, N.E.D. Andrades, N. Paulino, A.C.H.F. Sawaya, M.N. Eberlin, M.C. Marcucci, G.M. Favero, E.M. Novak, S.P. Bydlowski, Molecules 12, 1352 (2007)

16.

N.V. Kulkarni, V.K. Revankar, B.N. Kirasur, M.H. Hugar, Med. Chem. Res. 21(5), 663 (2012)

17.

B.S. Sekhon, J. Pharm. Educ. Res. 2(1), 1 (2011)

18.

J.D. Odom, W.H. Dawson, P.D. Ellis, J. Am. Chem. Soc. 101, 5815 (1979)

19.

H. Robberecht, R. Van Grieken, Talanta 29, 823 (1982)

20.

H. Robberecht, H. Deelstra, Talanta 31, 49 (1984)

21.

R.W. Andrews, D.C. Johnson, Anal. Chem. 47, 249 (1975)

22.

C.D. Thomson, Eur. J. Clin. Nutr. 58, 391 (2004)

23.

S.B. Goldhaber, Regul. Toxicol. Pharm. 38, 232 (2003)

24.

G.F. Combs, W.P. Gray, Pharmacol. Ther. 79, 179 (1998)

25.

O.A. Levander, J. Nutr. 127, 948S (1997)

26.

J.R. Arthur, Can. J. Physiol. Pharmacol. 69, 1648 (1991)

27.

B. Corvilain, B. Contempre, A.O. Longombe, P. Goyens, C. Gervy-Decoster, F. Lamy, J.B. Vanderpas, J.E. Dumont, Am. J. Clin. Nutr. 57, 244S (1993)

28.

E.R. Jamieson, S.J. Lippard, Chem. Rev. 99, 2467 (1999)

29.

K.-B. Lee, D. Wang, S.J. Lippard, P.A. Sharp, Proc. Natl. Acad. Sci. USA 99, 4239 (2002)

30.

C. Lottner, K.C. Bart, G. Bernhart, H. Brunner, J. Med. Chem. 45, 2064 (2002)

31.

J.M. Brow, C.R. Pleatman, U. Bierbach, Bioorg. Med. Chem. Lett. 12, 2953 (2002)

32.

E.T. Martins, H. Baruah, J. Kramarczyk, G. Saluta, C.S. Day, G.L. Kucera, U. Bierbach, J. Med. Chem. 44, 4492 (2001)

33.

A. Jackson, J. Davis, R.J. Pither, A. Rodger, M.J. Hannon, Inorg. Chem. 40, 3964 (2001)

34.

L. Au, D. Zheng, F. Zhou, Z.Y. Li, X. Li, Y. Xia, ACS Nano 2(8), 1645 (2008)

35.

G. Marcon, S. Carotti, M. Coronnello, L. Messori, E. Mini, P. Orioli, T. Mazzie, M.A. Cinellu, G. Minghetti, J. Med. Chem. 45, 1672 (2002)

36.

L. Messori, F. Abbate, G. Marcon, P. Orioli, M. Fontani, E. Mini, S. Carroti, J. Med. Chem. 43, 3541 (2000)

37.

Y. Zheng, L. Sanche, Radiat. Res. 172(1), 114 (2009)

38.

P. De la Presa, T. Rueda, M. del Puerto Morales, F. Javier Chichón, R. Arranz, J.M. Valpuesta, A. Hernando, J. Phys. Chem. B 113(10), 3051 (2009)

39.

M.J. Clarke, Coord. Chem. 236, 299 (2003)

40.

S. Bassetti, J. Hu Jr, R.B. Agostino, R.J. Sherertz, Antimicrob. Agent Chemother. 45(5), 1535 (2001)

41.

C. Deegan, M. McCann, M. Devereux, B. Coyle, D.A. Egan, Cancer Lett. 247, 224 (2007)

42.

B. Coyle, P. Kinsella, M. McCann, M. Devereux, R. O'Connor, M. Clynes, K. Kavanagh, Toxicol. In Vitro 18, 63 (2004)

43.

B. Coyle, M. McCann, K. Kavanagh, M. Devereux, V. McKee, N. Kayal, D. Egan, C. Deegan, G.J. Finn, J. Inorg. Biochem. 98, 1361 (2004)

44.

S. Abuskhuna, J. Briody, M. McCann, M. Devereux, K. Kavanagh, J.B. Fontecha, V. McKee, Polyhedron 23, 1249 (2004)

45.

R. Rowan, T. Tallon, A.M. Sheahan, R. Curran, M. McCann, K. Kavanagh, M. Devereux, V. McKee, Polyhedron 25, 1771 (2006)

46.

M. McCann, B. Coyle, S. McKay, P. McCormack, K. Kavanagh, M. Devereux, V. McKee, P. Kinsella, R. O'Connor, M. Clynes, Biometals 17, 635 (2004)

47.

B.S. Creaven, D.A. Egan, K. Kavanagh, M. McCann, M. Mahon, A. Noble, B. Thati, M. Walsh, Polyhedron 24, 949 (2005)

48.

B.S. Creaven, D.A. Egan, K. Kavanagh, M. McCann, A. Noble, B. Thati, M. Walsh, Inorg. Chim. Acta 359, 3976 (2006)

49.

B. Thati, A. Noble, R. Rowan, B.S. Creaven, M. Walsh, M. McCann, D. Egan, K. Kavanagh, Toxicol. In Vitro 21, 801 (2007)

50.

X.Y. Liu, H.L. Zhu, Synth. React. Inorg. Met.-Org. Nano-Met. Chem. 35, 325 (2005)

51.

S.M. Humphrey, J.S. Chang, S.H. Jhung, J.W. Yoon, P.T. Wood, Angew. Chem. Int. Ed. Engl. 46, 272 (2007)

52.

Y. Su, S.-Q. Zang, Y.Z. Li, H.-Z. Zhu, Q.-J. Meng, Cryst. Growth Des. 7, 1277 (2007)

53.

A.M. Baruah, A. Karmakar, J.B. Baruah, Inorg. Chim. Acta 361, 2777 (2008)

54.

M. Eddaoudi, H. Li, O.M. Yaghi, J. Am. Chem. Soc. 127, 7110 (2005)

55.

V. Robert, G. Lamercier, J. Am. Chem. Soc. 128, 1183 (2006)

56.

F.S. Delgado, M. Hernandez-Molina, J. Sanchiz, C. Riuz-Perz, Y. Rodriguez-Martin, T. Lopez, F. Lloret, M. Julve, Cryst. Eng. Commun. 6, 106 (2004)

57.

M.S. Refat, S.A. El-Shazly, Eur. J. Med. Chem. 45(7), 3070 (2010)

58.

M.S. Refat, S. Alghool, H.F. Abdel El-Halim, Compt. Rend. Chimie 14(5), 496 (2011)

59.

N.M. El-Metwaly, M.S. Refat, Spectrochim. Acta Part A 78, 196 (2011)

60.

M.S. Refat, N.M. El–Metwaly, J. Mol. Struct. 988(1–3), 111 (2011)

61.

A.W. Bauer, W.M. Kirby, C. Sherris, M. Turck, Am. J. Clin. Pathol. 45, 493 (1966)

62.

M.A. Pfaller, L. Burmeister, M.A. Bartlett, M.G. Rinaldi, J. Clin. Microbiol. 26, 1437 (1988)

63.

National Committee for Clinical Laboratory Standards, Performance Vol. antimicrobial susceptibility of Flavobacteria (1997)

64.

National Committee for Clinical Laboratory Standards, Methods for dilution antimicrobial susceptibility tests for bacteria that grow aerobically. Approved standard M7-A3 (National Committee for Clinical Laboratory Standards, Villanova, 1993)

65.

National Committee for Clinical Laboratory Standards, Reference method for broth dilution antifungal susceptibility testing of conidium-forming filamentous fungi: proposed standard M38-A (NCCLS, Wayne, 2002)

66.

National Committee for Clinical Laboratory Standards, Methods for antifungal disk diffusion susceptibility testing of yeast: proposed guideline M44-P (NCCLS, Wayne, 2003)

67.

L.D. Liebowitz, H.R. Ashbee, E.G.V. Evans, Y. Chong, N. Mallatova, M. Zaidi, D. Gibbs, Global Antifungal Surveillance Group. Diagn. Microbiol. Infect. Dis. 4, 27 (2001)

68.

M.J. Matar, L. Ostrosky-Zeichner, V.L. Paetznick, J.R. Rodriguez, E. Chen, J.H. Rex, Antimicrob. Agents Chemother. 47, 1647 (2003)

69.

J.M. Bennett, D. Catovsky, M.T. Daniel, G. Flandrin, D.A. Galton, H.R. Gralnick, C. Sultan, Br. J. Haematol. 78, 325 (1991)

70.

W.H. Habig, M.J. Pabst, W.B. Jakoby, J. Biol. Chem. 249(22–25), 7130 (1974)

71.

G.L. Ellaman, Arch. Biochem. Biophys. 82, 70 (1959)

72.

J.A. Buege, S.D. Aust, Biochem. Biophys. Acta 1047, 63 (1990)

73.

M.M. Bradford, Anal. Biochem. 72, 248 (1976)

74.

J.A. Deyo, N.I. Kerkliet, Fundam. Appl. Toxicol. 14, 842 (1990)

75.

Anil Kumar De, A text book of inorganic chemistry (New Age International, New Delhi, India, 2003), pp. 543–545

76.

D. Lin-Vien, N.B. Colthup, W.G. Fateley, J.G. Grasselli, Infrared and raman characteristic frequencies of organic molecules (Academic Press, San Diego, 1991)

77.

L.J. Bellamy, Ultrarot-Spectrum und Chemische Konstitution, Steinkopf Verlag, Darmstadt (1966)

78.

K. Nakamoto, Infrared and raman spectra of inorganic and coordination compounds, 3rd edn. (Wiley, New York, 1978)

79.

G.B. Deacon, R. Phillips, J. Coord. Chem. Rev. 33, 227 (1980)

80.

L.R. Frost, C.E. Keeffe, J. Raman Spectrosc. 40(5), 509 (2009)

81.

E. Budzisz, K. Keppler, G. Giester, M. Wozniczka, A. Kufelnicki, B. Nawrot, Eur. J. Inorg. Chem. 22, 4412 (2004)

82.

W.F. De Giovani, R.F.V. De Souza, Spectrochim. Acta Part A 61, 1985 (2005)

83.

F.A. Cotton, G. Wilkinson, Advanced inorganic chemistry, 2nd edn. (Interscience, New York, 1966), p. 1042

84.

R.G. Behrens, R.S. Lemons, G.M. Rosenblatt, J. Chem. Thermodyn. 6(5), 457 (1974)

85.

P.G. Jones, H. Rumpel, E. Schwarzmann, M.G. Sheldrick, H. Paulus, Acta Crystallogr. Sect. B 35(6), 1435 (1979)

86.

C.X. Quan, L.H. Bin, G.G. Bang, Mater. Chem. Phys. 91, 317 (2005)

87.

R. Giorgio, A.M. Caccuri, M. Bello, M.W. Parker, M. Nuccetelli, P. Turella, L. Stella, E.E. Diiorio, G. Federici, Biochem. J. 376, 71 (2003)

88.

K. Yagi, Mol. Biol. 108, 101 (1998)
About this article
Cite this article
Adam, A.M.A., Refat, M.S. & Mohamed, M.A. Synthesis and spectroscopic characterizations of noble metal complexes (gold, silver, platinum) in the presence of selenium, and their biological applications as antibacterial, antifungal, and anticancer. Res Chem Intermed 41, 965–1000 (2015). https://doi.org/10.1007/s11164-013-1249-2
Received:

Accepted:

Published:

Issue Date:
Keywords
Adipic acid

Sebacic acid

Noble metals

Carboxylic acid

Spectroscopic studies

Anti-cancer evaluation