Abstract
Mordenite (MOR) nanocrystals were synthesized using the hydrothermal method. Sol–gel and deposition methods were utilized to modify the zeolite surface with TiO2 and then AgBr or AgCl particles. Photocatalysts were characterized by using X-ray diffraction, Brunauer–Emmett–Teller (BET), and scanning electron microscopy techniques. Activity was evaluated by photodegradation of Acid Blue 92 as an azo dye. The effect of silver halide deposition on the photocatalytic behavior of the prepared nanocomposites was studied under both ultraviolet (UV) and visible light, and the results were compared. The results showed that AgCl/TiO2/MOR was more active under UV, while with visible source, AgBr/TiO2/MOR exhibited better photocatalytic performance. A mechanism for the reaction is also proposed.
Access options
Buy single article
Instant access to the full article PDF.
USD 39.95
Price excludes VAT (USA)
Tax calculation will be finalised during checkout.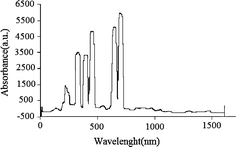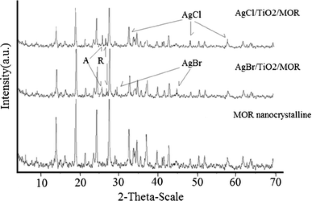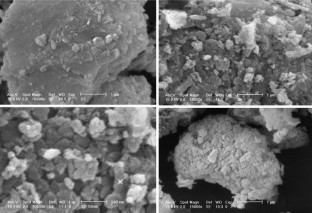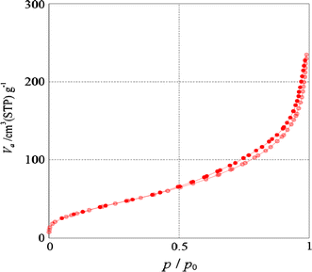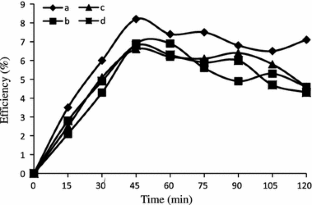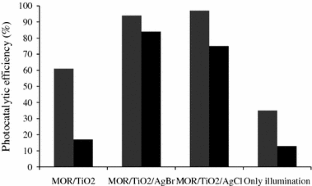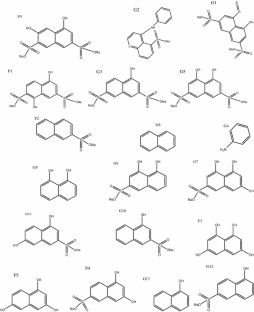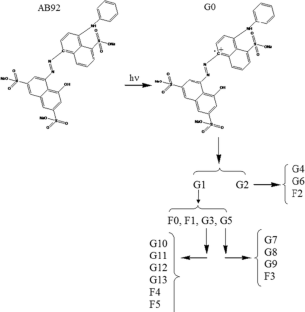 References
H. How, J. Chem. Soc. 17, 100 (1864)

P.K. Bajpai, Zeolite 6, 2 (1986)

L.D. Fernandes, J.L.F. Monteiro, E.F. Sousa-Aguiar, A. Martinez, A. Carma, J. Catal. 177, 363 (1998)

B.O. Hincapie, L.J. Garces, Q.Z.A. Sacco, S.L. Suib, Microporous Mesoporous Mater. 67, 19 (2004)

H. Yamashita, M. Anpo, Curr. Opin. Solid State Mater. Sci. 7, 471 (2004)

H. Yamashita, K. Maekawa, H. Nakao, M. Anpo, Appl. Surf. Sci. 237, 393 (2004)

S.D. Mo, L.B. Lin, D.L. Lin, J. Phys. Chem. Solids 55, 1309 (1994)

A. Fujishima, T.N. Rao, D.A. Tryk, J. Photochem. Photobiol. C: Photochem. Rev. 1, 1 (2000)

V. Subramanian, E. Wolf, P. Kamat, J. Phys. Chem. B 105, 11439 (2001)

V. Vamathevan, R. Amal, D. Beydoun, G. Low, S. McEvoy, J. Photochem. Photobiol. A 148, 233 (2002)

C.Y. Wang, C.Y. Liu, X. Zheng, J. Chen, T. Shen, Colloids Surf. A 131, 271 (1998)

M. Padervand, M. Tasviri, M.R. Gholami, Chem. Pap. 65, 280 (2011)

H. Pengwei, Y. Yongsheng, L. Songtian, L. Huaming, H. Weihong, Desalination 256, 196 (2010)

C. Hu, Y.Q. Lan, J.H. Qu, X.X. Hu, A. Wang, J. Phys, Chem. B 110, 4066 (2006)

M. Anderson, H. Birkedal, N.R. Franklin, T. Ostomel, S. Boettcher, A.E.C. Palmqvist, G.D. Stucky, Chem. Mater. 17, 1409 (2005)

Y.Z. Li, H. Zhang, Z.M. Guo, J.J. Han, X.J. Zhao, Q.N. Zhao, S. Kim, Langmuir 24, 8351 (2008)

S. Pankaj, P. Rajaram, R. Tomar, J. Colloid Interface Sci. 325, 2547 (2008)

B.D. Cullity, S.R. Stock, Elements of X-ray diffraction, 3rd edn. (Prentice Hall, Upper Saddle River, 2001)
About this article
Cite this article
Padervand, M., Salari, H., Ahmadvand, S. et al. Removal of an organic pollutant from waste water by photocatalytic behavior of AgX/TiO2 loaded on mordenite nanocrystals. Res Chem Intermed 38, 1975–1985 (2012). https://doi.org/10.1007/s11164-012-0519-8
Received:

Accepted:

Published:

Issue Date:

DOI: https://doi.org/10.1007/s11164-012-0519-8
Keywords