The reliability of an industrial frequency crucible (IFC) induction furnace, used in casting manufacture, depends on its lining life. For this reason quartzite as the cheapest acid lining material is the subject of considerable research work both in our country and overseas. The aim of the present research is development of manufacturing technology and operation of an acid lining that is used for melting alloys and with melt operating temperatures above 1450°C. The action of melt thermal regimes on the change in interplanar distances within the quartzite structure affecting furnace lining life is studied.
This is a preview of subscription content, log in to check access.
Access options
Buy single article
Instant access to the full article PDF.
US$ 39.95
Price includes VAT for USA
Subscribe to journal
Immediate online access to all issues from 2019. Subscription will auto renew annually.
US$ 199
This is the net price. Taxes to be calculated in checkout.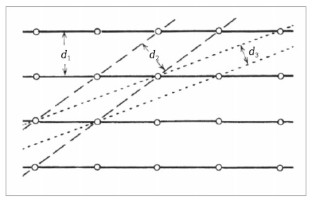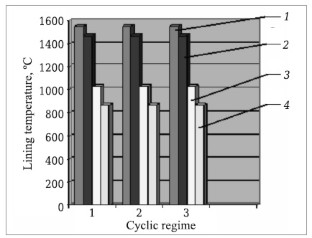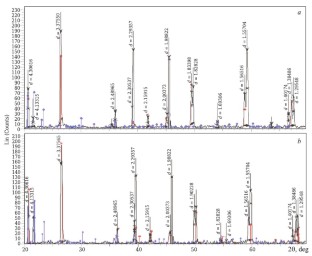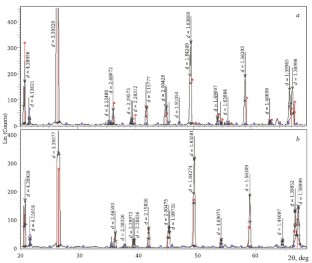 References
1.

V. V. Kukartsev and O. A. Antamoshkin, "Combined method of adopting solutions for recovering the main production resources," Probl. Mash. Avtomat., GU RosNII IT and AP, No. 2, 56 – 60 (2011).

2.

F. M. Wanl, R. E. Gnru, and ANo R. B. Gn'll,"Phase transformations in silica as examined by continuous x-ray diffraction," University of Illinois. Urbana, Illinois. The American Mineralogist, 46, Jan.-Feb., 206 (1961).

3.

A. B. Tgoupson and M. Wennemer, "Heat capacities and inversions in tridymite, cristobalite, and tridymite-cristobalite mixed phases," American Mineralogist, 64, 1013 – 1026 (1979).

4.

I. D. Kashcheev, K. K. Strelov, and P. S. Mamykin, Refractory Chemical Technology [in Russian], Intermet Inzhiniring, Moscow (2007).

5.

D. S. Belyankin, V. V. Ivanov, and V. V. Lapin, Commercial Stone Petrography [in Russian], Izd. Akad. Nauk. SSSR, Moscow (1952).

6.

A. Balandis and D. Nizeviciene, "Silica crown refractory corrosion in glass melting furnaces," Science of Sintering, 43, 295 – 303 (2011).

7.

B. P. Platonov, A. D. Akimenko, S. M. Bogustskaya, et al., Induction Furnaces for Melting Cast Iron [in Russian], Mashinostroenie, Moscow (1976).

8.

V. A. Kukartsev, A. I. Trunova, and A. V. Kukartsev, "Thermal analysis of quartzite used to line a crucible-equipped industrial-frequency induction furnace," Refract. Indust. Ceram., 55(3), 220 – 222 (2014).

9.

A. G. Betekhtin, Mineralogy Course: Textbook [in Russian], Izd. KDU, Moscow (2007).

10.

V. S. Shumikhin, P. P. Luzan, and M. V. Zhel'nis, Synthetic cast iron [in Russian], Naukovo Dumka, Kiev (1971).

11.

K. Edalati, F. Akhlaghi, and M. NiliAhmadabadi Edalati, "Influence of SiC and FeSi addition on the characteristics of gray cast iron melts poured at different temperatures," J. Mater. Proc. Technol., 160, 183 – 187 (2005).

12.

J. Zuno-Silva, A. Bedolla-Jacuinde, J. M. Martínez-Vázquez, et al., "Estudio a nivel laboratorio de la Degradación atípica en un refractario tipo SiO2 utilizado en hornos de inducción. Laboratory scale study of uncommon degradation SiO2 refractories used on induction furnaces," Revista Elåctronica Nova Scientia, 6(11), 113 – 134 (2013).

13.

V. A. Kukartsev, "Increase in the life of an industrial frequency crucible induction furnace at a temperature above 1550°C," Tekhnol. Mashin. No. 1, 5 – 6 (2014).

14.

V. A. Kukartsev and A. K. Abkaryan, "Study by x-ray methods of the effect of temperature on crystal lattice interplanar distances of Pervoural'sk quartzite used for induction furnace lining," Refract. Indust. Ceram., 54(5), 413 – 415 (2014).
Additional information
Translated from Novye Ogneupory, No. 11, pp. 34 – 38, November, 2018.
About this article
Cite this article
Kukartsev, V.A., Kukartsev, V.V. & Kukartsev, A.V. Effect of Melting Temperature Regimes on Change of Interplanar Distance in Quartzite. Refract Ind Ceram 59, 594–598 (2019). https://doi.org/10.1007/s11148-019-00279-0
Received:

Published:

Issue Date:
Keywords
industrial frequency crucible (IFC) induction furnace

acid lining

tridymite

cristobalite

interplanar distances

melt production regime