Abstract
How are markets possible under conditions of anonymity and lack of repeat dealing? Many scholars consider the problem of fraud as one that must be dealt with by law, but electronic commerce firms treat the problem of online fraud as a business problem, a problem of risk management. This article documents how merchants and financial intermediaries treat fraud as a cost that can be quantified and then minimized. Just as entrepreneurs earn profits by helping meet a previously unmet market demand, entrepreneurs earn profits by helping reduce what could have been considered an unsolved legal problem. Firms have profited by using predictive analytics and various if-then algorithms to help mitigate what might otherwise be an intractable problem and help vastly expand the scope of commerce.
Access options
Buy single article
Instant access to the full article PDF.
USD 39.95
Price excludes VAT (USA)
Tax calculation will be finalised during checkout.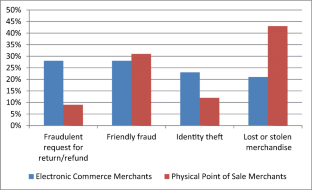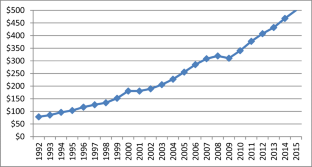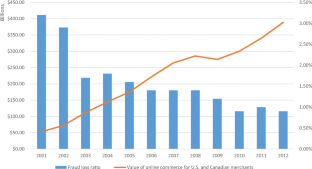 References
Black, J. (2002). Max Levchin: Online fraud-buster. Bloomberg-Businessweek, (September 30).

Boettke, P. J., & Coyne, C. J. (2009). Context matters: Institutions and entrepreneurship. Foundations and Trends in Entrepreneurship, 5(3), 135–209. https://doi.org/10.1561/0300000018

Boyer, M. (2007). Resistance (to fraud) is futile. The Journal of Risk and Insurance, 74, 461–492.

Brooks, G., & Button, M. (2011). The police and fraud investigation and the case for a nationalized solution in the United Kingdom. Police Journal: Theory, Practice, and Principles, 84(4), 305–319.

Brooks, G., Button, M., & Frimpong, K. (2009). Policing fraud in the private sector: A survey of the FTSE 100 companies in the UK. International Journal of Police Science and Management, 11(4), 493–504.

Buchanan, J. M. (1975). The limits of liberty: Between anarchy and leviathan. Chicago: University of Chicago Press.

Cai, Y., & Zhu, D. (2016). Fraud detections for online businesses: A perspective from blockchain technology. Financial Innovation, 2(1), 20.

Chargebacks911. (2015a). Chargeback rate. Chargebacks911.com May 13

Chargebacks911. (2015b). High risk credit card processing: pros and cons. Chargebacks911.com April 15

CyberSource (2012). 2012 online fraud report: Online payment fraud trends, merchant practices and benchmarks. San Francisco: CyberSource.

CyberSource (2018a). Company history. CyberSource.com

CyberSource (2018b) Optimising fraud management. CyberSource.com.

CyberSource (2018c) Risk factor codes. CyberSource.com.

DeGennaro, R. P. (2006). Credit card processing: A look inside the black box. Economic Review, 91(1), 27–42.

Digital Asset Holdings. (2016). Introducing the digital asset modeling language: A powerful alternative to smart contracts for financial institutions. News Release, (April 20).

Epstein, R. A. (1999). Hayekian socialism. Maryland Law Review, 58, 271–299.

Gillette, C. (2001). Reputation and intermediaries in electronic commerce. Louisiana Law Review, 62, 1165.

Hackett, R. (2016). Why J.P. Morgan Chase is building a blockchain on Ethereum. Fortune Magazine, October 4.

Haring, B. (2017) Biggest hack in history freezes $156M in tech funds, damaging some entertainment startups. Deadline.com November 11.

Hope, B., & Casey, M. (2015). A Bitcoin technology gets NASDAQ test. Wall Street Journal, May 10.

Jackson, E. M. (2004). The PayPal wars: Battles with eBay, the media, the mafia, and the rest of planet earth. Torrance: World Ahead Publishing.

Kollock, P. (1999). The production of trust in online markets. Advances in Group Processes, 16(1), 99–123.

Koulu, R. (2016). Blockchains and online dispute resolution: Smart contracts as an alternative to enforcement. SCRIPTed, 13, 40–69.

Kount. (2013). Cutting chargeback costs and expanding internationally is music to Spotify's ears. Boise: Kount.

Levchin, M. (2008). Interview between max Levchin and Jessica Livingston. In J. Livingston (Ed.), Founders at work: Stories of startups' early days (pp. 1–16). New York: Springer-Verlag.

LexisNexis Risk Solutions. (2014). 2014 true cost of fraud study. Alpharetta: Reed Elsevier.

LexisNexis Risk Solutions. (2016). 2016 true cost of fraud study. Alpharetta: Reed Elsevier.

Luther, W. (2018). Bitcoin: Economist William Luther on the popularity of cryptocurrencies, attitudes toward the blockchain, and the future of the Bitcoin market. Serious Science, June 29.

Nair, M., & Sutter, D. (2018). The blockchain and increasing cooperative efficacy. Independent Review, 22, 529–550.

North, D. C. (1990). Institutions, institutional change, and economic performance. Cambridge: Cambridge University Press.

Pan, G., et al. (Eds.). (2015). Analytics and cybersecurity: The shape of things to come. Singapore: CPA Australia.

PayPal. (2016). Who we are. San Jose: PayPal.

Petram, L. (2014). The world's first stock exchange. New York: Columbia University Press.

Powell, B., & Rodet, C. (2012). Praise and profits: Cultural and institutional determinants of entrepreneurship. Journal of Private Enterprise, 27, 19–42.

Prashanth, K. (2004) PayPal.com's business model. Hyderabad: ICFAI Center for Management Research.

Raskin, M. (2017). The law and legality of smart contracts. Georgetown Law Technology Review, 1, 304–341.

Riskified. (2015). How to avoid false declines: Guide for eCommerce merchants. Tel Aviv: Riskified.

Robinson, E., & Leising, M. (2015). Blythe Masters tells banks the blockchain changes everything. October: Bloomberg Markets Magazine.

Rothbard, M. N. (1980). Introduction. In F. A. Fetter (Ed.), Capital, interest, and rent: Essays in the theory of distribution. New York: New York University Press.

Schwartz, E. (2001) Digital cash payoff: Online payment services like PayPal are catching on. MIT Enterprise Technology Review

Stringham, E. P. (2003). The extralegal development of securities trading in seventeenth century Amsterdam. The Quarterly Review of Economics and Finance, 43(2), 321–344.

Stringham, E. P. (2005). The capability of government in providing protection against online fraud. Journal of Law, Economics, and Policy, 1(2), 371–392.

Stringham, E. P. (2015). Private governance: Creating order in economic and social life. Oxford: Oxford University Press.

Szabo, N. (1997). Formalizing and securing relationships on public networks. First Monday, September.

Tu, K. V. (2013). Regulating the new cashless world. Alabama Law Review, 65(1), 77–138.

US Census Bureau (2016). Advance monthly sales for retail and food services, 1992–2016. Washington: US Census Bureau.

Zhao, L. (2017). Hackers have stolen $32 million in Ethereum in the second heist this week. Business Insider, July 20.
About this article
Cite this article
Stringham, E.P., Clark, J.R. The crucial role of financial intermediaries for facilitating trade among strangers. Rev Austrian Econ 33, 349–361 (2020). https://doi.org/10.1007/s11138-018-0429-0
Published:

Issue Date:

DOI: https://doi.org/10.1007/s11138-018-0429-0
Keywords
Innovation

Fraud prevention

Payment processing

Credit cards

Predictive analytics

Blockchain

Smart contracts
JEL classification