Abstract
What do churches do? What do mosques do? Constructivist sociology has usually argued that buildings do not do anything, but are enacted by users. Conversely, actor-network theory has interpreted buildings as actants that are stabilized by architect-controlled networks. In this article, I argue for a differential theory of objects, which conceives of the specific agency of different kinds of objects. Buildings can be understood as mutable immobiles, objects that are immovable and thus likely to be changed on the level of their social classification, or in architectural terms, their building type. Drawing on fieldwork in and around Berlin, Germany, I use two different kinds of change of use to show the agency of buildings as mutable immobiles. First, I show that in the case of churches that are changed to other uses, the church attempts to discursively associate the buildings to religion primarily and then uses large scale interventions to preserve the unity of the church if change of use cannot be avoided. Second, I show that in the case of factories that are turned into mosques, very small material interventions with furniture change the buildings.
Access options
Buy single article
Instant access to the full article PDF.
USD 39.95
Price excludes VAT (USA)
Tax calculation will be finalised during checkout.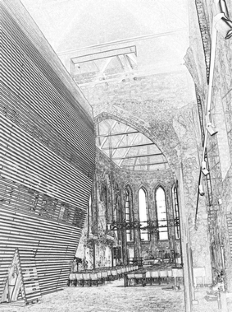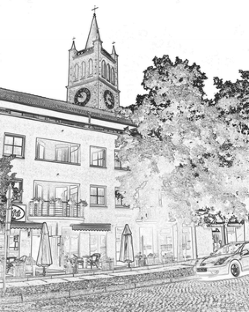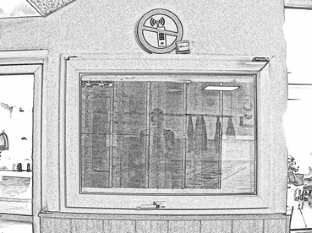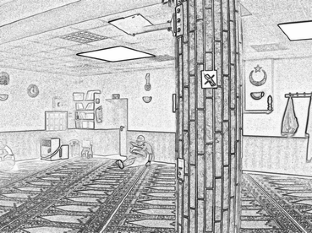 Notes
For an excellent introduction to the problem of building types see the various contributions of Franck and Schneekloth (1994).

Matthias Kärrholm (2007), starting from similar observations, has coined the term "territorial sort" to indicate a very similar effect as the one described here. However, he begins with the problem of how stability is achieved in a particular location or territory, and not the problem of what buildings do. For him, a territorial sort is a particular effect, stabilized in a particular location, by whatever means. For example, the effect of a library, i.e. a quiet atmosphere for reading, can be achieved by stacks of books, by signs indicating that "this is a library, please be quiet" or by users admonishing other users to be quiet.

The material for these case studies was produced during the year 2007 in and around Berlin. I analyzed four churches and four Muslim prayer spaces. For each building I spent several days in the building for ethnographical fieldwork. In the Muslim prayer spaces, I attended Friday prayers as well as other prayers. I interviewed visitors, as well as people who work in these buildings, such as architects, caretakers and builders. In the case of the church, I also interviewed a number of church officials, who deal with change of use in a more general way (the parallel positions do not exist for the mosques). All interviews were semi-structured, digitally recorded, transcribed and coded with tams-analyzer.

In the following, whenever I speak of buildings I mean "buildings as building types," but I omit "as building types" to make reading easier. Obviously, all buildings under consideration still feature as technologies (such as when they keep rain away, or act to maintain inside temperature), or pure carriers of meaning (such as when they are classified as beautiful or ugly).

Some theologians continue to object to this reversal of Lutheran theology (see, for example, Mertin 2002).

For a history of the church and the subsequent conversion, see Kambartel (Kambartel 2006)

Recently, the building of new mosques has spurred many debates in Germany, particularly the new Mosque in Köln Ehrenfeld, designed by Paul Böhm, a scion of a family of church architects and a church architect himself. However, even these debates are primarily about non-typological issues: The central bone of contention was the height of the minarets and in general the size of the mosque. A second debate centered on subsequent disputes between the client (Ditib) and the architect, and a third about the fact that Ditib is backed by the Turkish state. The question of how a mosque in Germany should be designed is rarely discussed.

Kelek uses the term "Kosher" in German, even though the term Halal is well known.

During the last few years there has been a long and complex attempt by the German state to establish a stable, regular and inclusive forum of discussion with Muslim groups called "Islamkonferenz" (Islamic conference). It was seen as an attempt to unify muslim representation, hampered by the fact that there is no single organization to represent Muslims. But it has been marred from the beginning by debates about its status, who should be a member, who should attend and what kinds of decisions such a conference could make, see http://www.deutsche-islam-konferenz.de/SubSites/DIK/EN/Startseite/home-node.html?__nnn=true. Some commentators claimed that it amounts to constructing Muslims as a social problem; that it confuses religious Muslims and Turkish immigrants in general; that the large organizations do not represent all Muslims and are undemocratic, both in their constitution and their policies. During the first meeting of the Islamkonferenz, the biggest religious organizations (and at the same time, the biggest mosque organizations) founded the "Koordinationsrat der Muslime" (coordination board of Muslims), which would act as a single voice of organized Islam in Germany, similar to the churches, but again, questions regarding its legitimacy arose and it has not assumed a role comparable to that of the Christian churches as of yet.

But obviously, Catholic churches additionally attract money with an offertory box in the church building.
References
Bahr, Hans-Eckehard (ed.). 1968. Kirchen in nachsakraler Zeit. Hamburg: Furche-Verlag.

Bahr, Ulrich, Timm Köhler, and Esther Lehnert. 2007. Akteurs- und Diskursanalyse Zum Moscheebaukonflikt in Pankow-Heinersdorf. Berlin: Arbeitsgemeinschaft lokaler Aktionsplan Pankow.

Beinhauer-Köhler, Bärbel, and Claus Leggewie. 2009. Moscheen in Deutschland: Religiöse Heimat und gesellschaftliche Herausforderung. Mit einem Foto-essay von Mirkio Krizanovic. München: Beck.

Blankesteijn, Hans. 1972. Alte Kirchen—Was fängt man mit ihnen an? Kunst & Kirche 35: 16–18.

Blankesteijn, Roald. 1988. Umnutzungen von Kirchen zwischen Behutsamkeit und Radikalität. In Neue Nutzungen von alten Kirchen. Erstes Berliner Gespräch, 16. und 17. November 1987, Haus der Kirche, Berlin. Dokumentation der Veranstaltung, Referate und Diskussionsbeiträge, ed. Evangelische Kirche in Berlin-Brandenburg, Berlin (West) Senator für Stadtentwicklung und Umweltschutz, and Institut für Kunstwissenschaft (Berlin West), 91–96. Berlin: Wichern-Verlag.

Bourdieu, Pierre. 1979. Algeria 1960: The disenchantment of the world: The sense of honour: The Kabyle House or the world reversed: Essays. Cambridge: Cambridge University Press.

Brand, Stewart. 1995. How buildings learn. What happens after they're built. New York: Viking.

Cesari, Jocelyne. 2007. Special issue: Mosque conflicts in European cities. Journal of Ethnic and Migration Studies 31(6): 1015–1024.

Clark, Nigel. 2010. Inhuman nature: Sociable life on a dynamic planet. London: Sage.

Davies, J.G. 1968. The secular use of church buildings. London: SCM Press.

Die Wolfsburg (katholische Akademie), Schlagheck Michael, and Tolksdorf Wilhelm. 2005. Umnutzung von Kirchen. Erfahrungen, Kriterien, Hilfen. Dokumentation eines Studientages. Wolfsburg: Die Wolfsburg (katholische Akademie).

Evangelische Kirche von Westfalen, Reinhard Miermeister, Uwe-C. Moggert-Seils, Uwe-C. Schanzmann, and Hartmut Schröter. 2007. Kirchen umbauen neu nutzen umwidmen. Retrieved file://localhost/Users/ethno/pdfs/westfalen_kirche_umnutzen.pdf.

Fallan, Kjetil. 2008. Architecture in action: Traveling with actor-network theory in the land of architectural research. Architectural Theory Review 13(1): 80–96.

Farias, Ignacio, and Thomas Bender (eds.). 2009. Urban assemblages. How actor network theory transforms urban studies. London: Routledge.

Fisch, Rainer. 2008. Umnutzung von Kirchengebäuden in Deutschland Eine Kritische Bestandsaufnahme. Bonn: Monumente Publikationen der Deutschen Stiftung Denkmalschutz.

Franck, Karen A., and Lynda H. Schneekloth (eds.). 1994. Ordering space. Types in architecture and design. New York: Van Nostrand Reinhold.

Gatermann, Horst. 1974. Die Multifunktionale Nutzungsmöglichkeit Vorhandener Gottesdiensträume Evangelischer Kirchen Durch Die Integration Säkularer Aktivitäten. Technische Universität Hannover, Fakultät für Bauwesen.

Gieryn, Thomas F. 2002. What buildings do. Theory and Society 31(1): 35–74.

Guggenheim, Michael. 2009. Mutable immobiles. Change of use of buildings as a problem of quasi-technologies. In Urban assemblages. How actor network theory transforms urban studies, ed. Ignacio Farias and Thomas Bender, 161–178. London: Routledge.

Guggenheim, Michael. 2011. (Un-)building social systems. The concrete foundations of functional differentiation. In Comunicaciones, semánticas y redes. Usos y desviaciones de la sociología de Niklas Luhmann, Coleccion Teoria Social, ed. Ignacio Farias and José Ossandon, 245–277. Mexico City: Universidad Iberoamericana.

Hermann, Alida. 2003. Wohnen im Baudenkmal Lutherkirche Spandau. In 17. Berliner Denkmaltag am 11. September 2003. Manuscript, available from http://www.stadtentwicklung.berlin.de/denkmal/berliner_denkmaltage/vortraege2003/herrmannlutherkirche2003.pdf.

Hoffmann-Tauschwitz, Matthias, et al. 2006. Kirchen—Häuser Gottes für die Menschen Einladung zum lebendigen Gebrauch von Kirchengebäuden. Berlin: Evangelische Kirche Berlin-Brandenburg- Schlesische Oberlausitz.

Hommels, Anique. 2005. Studying obduracy in the city. Toward a productive fusion between technology studies and urban studies. Science, Technology & Human Values 30(3): 323–351.

Houdart, Sophie. 2009. Kuma Kengo: An unconventional monograph. Paris: Editions Donner Lieu.

Isaiasz, Vera. 2008. "Nicht ein Gemein Bürgerhauß/Nicht ein Rathauß oder Cantzley": Der Kirchenbau des Luthertums und seine Repräsentationen zwischen Sakralort und Funktionsraum. In Säkularisierungen in der frühen Neuzeit : Methodische Probleme und empirische Fallstudien, ed. Matthias Pohlig, 200–235. Berlin: Duncker & Humblot.

Jacobs, Jane M., Stephen Cairns, and Ignaz Strebel. 2007. "A Tall Storey … but, a fact just the same": The red road high-rise as a black box. Urban Studies 44(3): 609–629.

Jencks, Charles, and George Baird (eds.). 1970. Meaning in architecture. New York: Braziller.

Jones, Paul, and Kenton Card. 2011. Constructing "Social Architecture": The politics of representing practice. Architectural Theory Review 16(3): 228–244.

Kambartel, Andrea. 2006. Weiterbauen am Kirchendenkmal. Zum Problem der denkmalverträglichen Umnutzungvon Kirchenbauten am Beispiel von St. Marien in Müncheberg und Hl. Drei Könige in Köln-Röndorf. Kunstgeschichte: Westfälische Wilhelms-Universität.

Kärrholm, Mattias. 2007. The materiality of territorial production a conceptual discussion of territoriality, materiality, and the everyday life of public space. Space and Culture 10(4): 437–453.

Kelek, Necla. 2007. Kölner Moscheenstreit. Das Minarett ist ein Herrschaftssymbol. Frankfurter Allgemeine Zeitung, June 5, 33.

Kuppinger, Petra. 2009. Factories, office suites, defunct and marginal spaces: Mosques in Stuttgart, Germany. In Re-shaping cities. How global mobility transform architecture and urban form, ed. Michael Guggenheim and Ola Söderström, 83–100. London: Routledge.

Latour, Bruno. 1999. Pandora's hope. Essays on the reality of science studies. Cambridge: Harvard University Press.

Latour, Bruno, and Steve Woolgar. 1979. Laboratory life. The social construction of scientific facts. London: Sage.

Latour, Bruno, and Albena Yaneva. 2008. Give me a gun and i will make all buildings move: An ant's view of architecture. In Explorations in architecture: Teaching, design, research, ed. Reto Geiser, 80–89. Basel: Birkhäuser.

Leggewie, Claus, Angela Joost, and Stefan Rech. 2002. Der Weg zur Moschee—Eine Handreichung für die Praxis. Bad Homburg: Beck.

Ludwig, Matthias, and Horst Schwebel (eds.). 2006. Vergangenheit, Gegenwart und Zukunft …": Texte zur Erhaltung und Nutzung von Kirchengebäuden. Gütersloh: Gütersloher Verlagshaus.

Luther, Martin. 1522. Weihnachtspostille. Die Epistell an Sanct Stephans Tag. Act. Vi. Unnd Vij, 1522.

Mertin, Andreas. 2002. Kein Raum für falsche Leute? Ein Reinigungseid zur Kirchennutzung. Tà katoptrizómena. Magazin für Theologie und Ästhetik (16). Retrieved http://www.theomag.de/16/am55.htm.

Mol, Annemarie, and John Law. 1994. Regions, networks and fluids: Anaemia and social topology. Social Studies of Science 24(4): 641–671.

Morisset, Lucie K., Luc Noppen, and Thomas Coomans (eds.). 2006. Quel avenir pour quelles églises? = What future for which churches? Québec: Presses de l'Université du Québec.

Rossi, Aldo. 1982. The architecture of the city. Cambridge: MIT Press.

Schneider, Barbara. 2011. Vom Gotteshaus zur Kneipe - EKBO. Viele Kirchengemeinden in Deutschland suchen nach alternativen Nutzungen für leerstehende Gotteshäuser. Retrieved August 31, 2012 http://www.ekbo.de/1053662.

Sekretariat der Deutschen Bischofskonferenz. 2003. Umnutzung von Kirchen. Beurteilungskriterien und Entscheidungshilfen. Bonn.

Spielhaus, Riem, and Alexa Färber. 2007. Islamisches Gemeindeleben in Berlin. Berlin: Die Beauftragte des Senats von Berlin für Integration und Migration.

Vereinigte Evangelisch-Lutherische Kirche Deutschlands. 2003. Was ist zu bedenken, wenn eine Kirche nicht mehr als Kirche genutzt wird? Leitlinien des Theologischen Ausschusses der VELKD und des DNK/LWB. Texte aus der VELKD Nr. 122.

Wiedemer, Rochus. 2002. Moscheekonflikte in Berlin. Typologien der Ausgrenzung und Vermittlungsversuche. MA Thesis. Berlin: Universität der Künste Berlin, Fakultät Gestaltung, Architektur.

Yaneva, Albena. 2012. Mapping controversies in architecture. London: Ashgate.
Acknowledgments
The author would like to thank the special issue editors, three anonymous reviewers and Monika Krause as well audiences of presentations in Darmstadt, Rotterdam, Zürich and Munich, for their comments and particularly Rebecca Hanson, who did an amazing job bringing this article to publication. Research for this article was sponsored with a Post-Doctoral Resarch grant by the Swiss National Science Foundation, Project Nr. PA0011-113035.
About this article
Cite this article
Guggenheim, M. Unifying and Decomposing Building Types: How to Analyze the Change of Use of Sacred Buildings. Qual Sociol 36, 445–464 (2013). https://doi.org/10.1007/s11133-013-9262-8
Published:

Issue Date:

DOI: https://doi.org/10.1007/s11133-013-9262-8
Keywords
Actor-network theory

Buildings

Architecture

Churches

Mosques

Sacred buildings

Technology

Change of use

Building conversion