Abstract
Actor-Network Theory, as a theoretical and methodological approach, is particularly insightful when applied to domains of social activity that are in flux, thus making it particularly useful for ethnographic research about unsettled socio-technical systems. Drawing from field research conducted over the last decade, this paper presents two empirical cases that reveal how ANT enables researchers to trace the associations that form the socio-technical objects of political and journalistic practice. We focus on "black-boxed" technical objects, exploring two distinct, yet complementary, analytical moments that emerged during our respective fieldwork. First, we detail the work that an electoral map performs in stabilizing networks of political representation and creating new capacities to act. We then go inside a journalistic organization to reveal a moment of breakdown when the black box of a content management system unravels and fails to do what it is seemingly supposed to do, throwing news production into a tenuous state. The paper concludes by interrogating our empirical findings through the lens of cultural practices, highlighting a few ways sociologists might need to supplement ANT-analysis with a more robust understanding of culture and symbolic belief systems.
Access options
Buy single article
Instant access to the full article PDF.
US$ 39.95
Tax calculation will be finalised during checkout.
Subscribe to journal
Immediate online access to all issues from 2019. Subscription will auto renew annually.
US$ 79
Tax calculation will be finalised during checkout.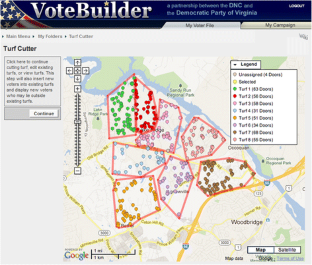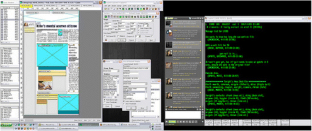 Notes
1.

The very definition of culture and its causal capacities is still the subject of active debate within sociology and psychology. For an excellent recent review of these debates see Vaisey 2009.

2.

We thank Fenwick McKelvey for this insight. This applies to states with a history of discrimiation. The specific formula for doing so was found unconstitutional in 2013 by the U.S. Supreme Court.

3.

Quandt (2008) formally defines newsroom content management systems as "central production tools, offering (sometimes limited) word processing functionality, and access to archived information in a database … layout, and some publishing functionality" (84).
References
Alexander, Jeffrey C. 2010. The performance of politics: Obama's victory and the democratic struggle for power. New York: Oxford University Press.

Alexander, Jeffrey C., Bernhard Giesen, and Jason L. Mast (eds.). 2006. Social performance: Symbolic action, cultural pragmatics, and ritual. Cambridge: Cambridge University Press.

Anderson, C.W. 2013. Rebuilding the news: Metropolitan journalism in the digital age. Philadelphia: Temple University Press.

Anderson, Benedict. 1983/2006. Imagined communities: Reflections on the origin and spread of nationalism. New York: Verso

Asdal, Kristin. 2012. Context in Action—And the Future of the Past in STS. Science Technology Human Values 37(4): 379–403.

Barry, Andrew. 2001. Political machines: Governing a yechnological Society. London: The Athlone Press.

Becker, Howard. 1982/2008. Art worlds. Berkeley: University of California Press.

Bennett, Tony. 2007a. Making culture, changing society: The perspective of culture studies. Culture Studies 21(4): 10–629.

Bennett, Tony. 2007b. The work of culture. Cultural Sociology 1(1): 31–47.

Boczkowski, Pablo J. 2004. Digitizing the news: Innovation in online newspapers. Boston: MIT Press.

Brennen, Steve. 2013. Culturing Latour: Reconstructing culture in Latour's Actor-Network Theory. Paper presented at the 2013 International Commnications Association Conference. London, UK

Callon, Michel. 1991. Techno-economic networks and irreversibility. In A sociology of monsters? Essays on power, technology and domination, ed. J. Law, 132–161. London: Routledge.

Callon, Michel, John Law, and Arie Rip (eds.). 1986. Mapping the dynamics of science and technology: Sociology of science in the real world. London: Macmillan.

Citypaper. 2000. A bad case of Hermes. Last modified March 2, 2000. Accessed on February 17, 2012 from http://archives.citypaper.net/articles/022400/cb.onmedia.shtml?print=1

Cofax. 2006. Last modified December 12, 2006. Accessed on February 18, 2012 from http://www.cofax.org/content/cofax/home/

De Laet, Marianne, and Mol, Annemarie. 2000. The Zimbabwe bush pump: Mechanics of a fluid technology. Social Studies of Science 30: 225–63.

Ganz, Marshall. 2010. Personal communication, September 20.

Grofman, Bernard, and Davidson, Chandler. (eds.). 1992. Controversies in minority voting: The Voting Rights Act in perspective. Washington: Brookings Institution Press.

Harman, Graham. 2009. Prince of networks: Bruno Latour and metaphysics. Re.Press. Available online at: http://re-press.org/books/prince-of-networks-bruno-latour-and-metaphysics/

Heller, Karen. 2008. Anne d'Harnoncourt. Philly.com June 2, 2008. Accessed February 17, 2012 from http://www.philly.com/philly/blogs/populist/19455984.html

Hemmingway, Emma, and Loon, Joost van. 2011. We'll always stay with a live, until we have something better to go to: The chronograms of 24-hour television news. Time and Society 20: 149.

Jones, Douglas W. 2006. Technologists as political reformers: Lessons from the early history of voting machines. Presented at the Society for the history of technology annual meeting Las Vegas, October 13, 2006.

Kreiss, Daniel. 2012. Taking our country back: The crafting of networked politics from Howard Dean to Barack Obama. New York: Oxford University Press.

Latour, Bruno. 1987. Science in action. Cambridge: Harvard University Press.

Latour, Bruno. 1991. Technology is society made durable. In A Sociology of Monsters: Essays on Power, Technology and Domination, ed. J. Law, 103–131. Routledge: London.

Latour, Bruno. 1993. The pasteurization of France. Cambridge: Harvvard University Press.

Latour, Bruno. 1994. Pragmatogonies: A mythical account of how humans and nonhumans swap properties. The American Behavioral Scientist 37: 791–808.

Latour, Bruno. 1999. Pandora's hope. Cambridge: Harvard University Press.

Latour, Bruno. 2004. The politics of nature: How to bring the sciences into democracy. Cambridge: Harvard University Press.

Latour, Bruno. 2005. From realpolitik to Dingpolitik or how to make things public. In Making things public: Atmospheres of democracy Cambridge, ed. B. Latour and P. Weibel, 1–32. MA: MIT Press.

Latour, Bruno. 2006. Reassembling the social. New York: Oxford University Press.

Latour, B., G. Harman, and P. Erdelyi. 2010. The prince and the wolf. Washington: Zero Boorks.

Lievrouw, Leah, and Livingstone, Sonia. 2006. The handbook of new media. Thousand Oaks: Sage Publications.

Mansfield, Matt. 2012 Interview with author, January 25.

Marres, Noortje. 2012. Material participation: Technology, the environment and everyday publics. New York: Palgrave Macmillan.

Moah.org. 2011. Printer's Jargon. Last modified September 30, 2011. Accessed February 17, 2012 from http://www.moah.org/exhibits/virtual/printing2.html

Nielsen, Rasmus. 2012. Ground wars. Princeton: Princeton University Press.

Plouffe, David. 2008. The audacity to win. New York: Viking.

Quandt, Thorsten. 2008. News tuning and content management: An observation study of old and new routines in German online newsrooms. In Making online news: The ethnography of new media production, ed. D. Domingo and C. Paterson. New York: Peter Lang.

Schudson, Michael. 1999. The good citizen. Cambridge: Harvard University Press.

Schudson, Michael. 2001. Politics as a cultural practice. Political Communication 18(4): 421–431.

Shapiro, Michael 2006. Looking for light. Columbia journalism review March/April 2006.

Stackoverflow.com. 2009. In django, what is a "slug"? Last modified August 15, 2009. Accessed February 17, 2012 from http://stackoverflow.com/questions/427102/in-django-what-is-a-slug

Stark, David. 2009. The sense of dissonance: Accounts of worth in economic life. Princeton and Oxford: Princeton University Press.

Turner, Fred. 2005a. Where the counterculture met the new economy: Revisiting the WELL and the origins of virtual community. Technology and Culture 46(3): 585–512.

Turner, Fred. 2005b. Actor-Networking the news. Social Epistemology 19(4): 321–324.

Vaisey, Stephen. 2009. Motivation and justification: A dual-process model of culture in action. American Journal of Sociology 114(6): 1675–1715.

Wark, McKenzie K. 2002. To the vector the spoils. In CTRL (SPACE) Rhetorics of surveillance from Bentham to Big Brother, ed. T.Y. Levin, U. Frohne, and P.W. Weibel. Cambridge: MIT Press.

Weiss, Amy Schmitz, and Domingo David, 2010. Innovation processes in online newsrooms as actor-networks and communities of practice. New Media and Society 12(7): 1156–1171.

Wikipedia.org. 2011. Slug (production). Last modified September 21, 2011. Accessed February 17, 2012 from http://en.wikipedia.org/wiki/Slug_(production)
Acknowledgments
The authors would like to thank Fenwick McKelvey and the participants of the 2013 Objects of Journalism pre-conference at the International Communication Association annual meeting for their comments on earlier drafts of this article.
About this article
Cite this article
Anderson, C.W., Kreiss, D. Black Boxes as Capacities for and Constraints on Action: Electoral Politics, Journalism, and Devices of Representation. Qual Sociol 36, 365–382 (2013). https://doi.org/10.1007/s11133-013-9258-4
Keywords
Actor-Network Theory

Black-boxes

Campaigns

Communications

Ethnography

Journalism

Politics

Social theory

Technology