Abstract
Garcinia mangostana L. (mangosteen) is a tropical fruit that has been used for medicinal purposes in Southeast Asia for centuries. With an interest in its applications to treat infection, we sought to investigate the bioactive constituents of mangosteen and identified the phenolic compound procyanidin B2 from the mangosteen pericarp by examining lipopolysaccharide (LPS) binding capacity. The LPS binding and neutralization activities of procyanidin B2 were determined by a combination of biophysical and in silico techniques. The affinity of procyanidin B2 to LPS was 1.61 × 10–5 M. Procyanidin B2 significantly neutralized LPS and selectively inhibited the LPS-induced release of tumor necrosis factor (TNF)-α from RAW264.7 cells in a dose-dependent manner. Binding thermodynamics revealed favorable hydrogen bonding and hydrophobic interactions between procyanidin B2 and LPS. Molecular simulations suggested that hydrogen bonding and hydrophobic interactions were involved in the binding process. These findings have, for the first time, shed light on the anti-inflammatory properties of procyanidin B2 through LPS binding and neutralization and provided a promising lead for the development of antiendotoxin agents.
Access options
Buy single article
Instant access to the full article PDF.
US$ 39.95
Tax calculation will be finalised during checkout.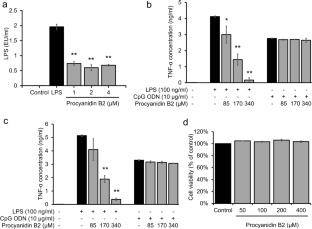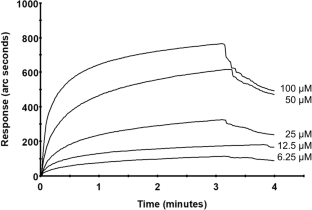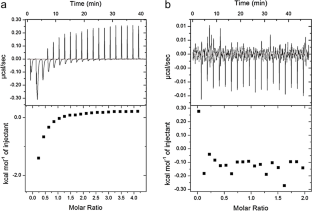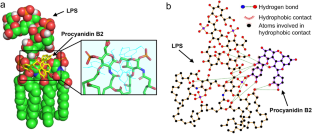 Data Availability
The datasets supporting the conclusions of this article are included within the article.
Abbreviations
LPS:

Lipopolysaccharide

PMB:

Polymyxin B

ITC:

Isothermal titration calorimetry

TNF-α :

Tumor necrosis factor-α

HPLC:

High performance liquid chromatography

LC–ESI–MS:

Liquid chromatography-electrospray ionization-mass spectrometry

PBS:

Phosphate-buffered saline

ELISA:

Enzyme-linked immunosorbent assay

MTT:

Methyl thiazolyl tetrazolium

KDO:

3-deoxy-D-manno-octulosonate
Funding
This study was funded by the National Natural Science Foundation of China (grant No.: 81803394).
Ethics declarations
Conflicts of Interest
The authors declare that they have no conflicts of interest.
Additional information
Publisher's Note
Springer Nature remains neutral with regard to jurisdictional claims in published maps and institutional affiliations.
Supplementary Information
Below is the link to the electronic supplementary material.
About this article
Cite this article
Zheng, X., Yang, Y., Lu, Y. et al. Affinity-Guided Isolation and Identification of Procyanidin B2 from Mangosteen (Garcinia mangostana L.) Rinds and its In Vitro LPS Binding and Neutralization Activities. Plant Foods Hum Nutr (2021). https://doi.org/10.1007/s11130-021-00920-9
Keywords
Mangosteen

Procyanidin B2

LPS

Binding

Neutralization