Abstract
Walnut has been regarded as a health food that is delicious and nutritious. Both preventive and therapeutic effects of walnut are well documented. Walnuts are rich in omega-3 fatty acids that are reported to have beneficial effects on brain function. The present work was designed to evaluate the effects of walnuts on learning and memory in male rats. The effect of oral intake of walnut was also monitored on food intake. Walnut was given orally to rats for a period of 28 days. Memory function in rats was assessed by elevated plus maze (EPM) and radial arm maze (RAM). A significant improvement in learning and memory of walnut treated rats compared to controls was observed. Walnut treated rats also exhibited a significant decrease in food intake while the change in growth rate (in terms of percentage) remained comparable between the two groups. Analysis of brain monoamines exhibited enhanced serotonergic levels in rat brain following oral intake of walnuts. The findings suggest that walnut may exert its hypophagic and nootropic actions via an enhancement of brain 5-HT metabolism.
Access options
Buy single article
Instant access to the full article PDF.
US$ 39.95
Tax calculation will be finalised during checkout.
Subscribe to journal
Immediate online access to all issues from 2019. Subscription will auto renew annually.
US$ 79
Tax calculation will be finalised during checkout.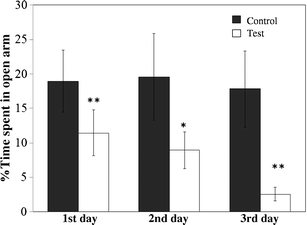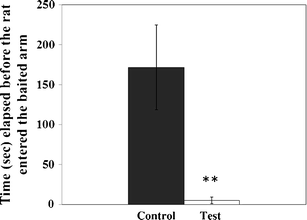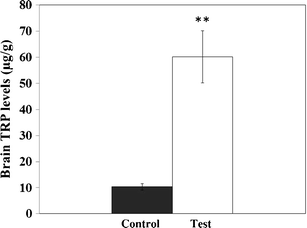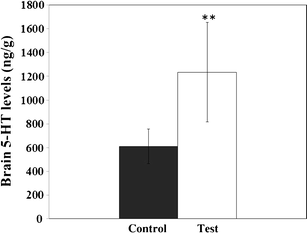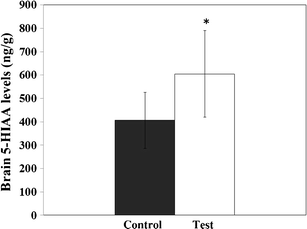 Abbreviations
5-HT:

5-hydroxy tryptamine

5-HIAA:

5-hydroxy indole acetic acid

ALA:

Alpha linolenic acid

EPA:

Eicosapentaenoic acid

EPM:

Elevated plus maze

HPLC-EC:

High performance liquid chromatography with electrochemical detection

LA:

Linoleic acid

RAM:

Radial arm maze

TRP:

Tryptophan
References
1.

Thompson RF, Kim JJ (1996) Memory systems in the brain and localization of a memory. Proc Natl Acad Sci USA 93:13438–13444

2.

Yehuda S, Rabinovitz S, Mostofsky DI (2005) Essential fatty acids and the brain: From infancy to aging. Neurobiol Aging 26:98–102

3.

Vanmierlo T, Rutten K, van Vark-Van der Zee LC, Friedrichs S, Bloks VW, Blokland A, Ramaekers FC, Sijbrands E, Steinbusch H, Prickaerts J, Kuipers F, Lütjohann D, Mulder M (2011) Cerebral accumulation of dietary derivable plant sterols does not interfere with memory and anxiety related behavior in Abcg5−/− mice. Plant Foods Hum Nutr 66:149–156

4.

Chen CY, Blumberg JB (2008) Phytochemical composition of nuts. Asia Pac J Clin Nutr 17:329–332

5.

Davidson A (1999) The Oxford companion to food. Oxford University Press, UK

6.

Brufau G, Boatella J, Rafecas M (2006) Nuts: Source of energy and macronutrients. Br J Nutr 96:24–28

7.

Willis LM, Shukitt-Hale B, Chang V, Joseph JA (2009) Dose dependent effects of walnuts on motor and cognitive function in aged rats. Br J Nutr 101:1140–1144

8.

Haider S, Khaliq S, Ahmed SP, Haleem DJ (2006) Long-term tryptophan administration enhances cognitive performance and increases 5HT metabolism in the hippocampus of female rats. Amino Acids 31:421–425

9.

de Wilde MC, Hogyes E, Kiliaan AJ, Farkas T, Luiten PG, Farkas E (2003) Dietary fatty acids alter blood pressure, behavior, and brain membrane composition of hypertensive rats. Brain Res 988:9–19

10.

Solfrizzi V, Colacicco AM, D'Introno A, Capurso C, Torres F, Rizzo C, Capurso A, Panza F (2006) Dietary intake of unsaturated fatty acids and age-related cognitive decline: A 8.5 year follow-up of the Italian longitudinal study on aging. Neurobiol Aging 27:1694–1704

11.

Young SN, Gauthier S (1981) Tryptophan availability and the control of 5-hydroxytryptamine and tryptamine synthesis in human CNS. Adv Exp Med Biol 133:221–230

12.

Fernstrom JD (1985) Dietary effects on brain serotonin synthesis: Relationship to appetite regulation. Am J Clin Nutr 42:1072–1082

13.

McEntee WJ, Crook TH (1991) Serotonin, memory, and the aging brain. Psychopharmacology 103:143–149

14.

Yasuno F (2004) Hippocampal serotonin 1A receptor and memory function. Seishin Shinkeigaku Zasshi 106:1314–1322

15.

Schröder N, O'Dell SJ, Marshall JF (2003) Neurotoxic methamphetamine regimen severely impairs recognition memory in rats. Synapse 49:89–96

16.

Park SB, Coull JT, McShane RH, Young AH, Sahakian BJ, Robbins TW, Cowen PJ (1994) Tryptophan depletion in normal volunteers produces selective impairments in learning and memory. Neuropharmacology 33:575–588

17.

Riedel WJ, Klaassen T, Deutz NE, van Someren A, van Praag HM (1999) Tryptophan depletion in normal volunteers produces selective impairment in memory consolidation. Psychopharmacology 141:362–369

18.

Meneses A (1999) Are 5-HT (1B/1D) and 5-HT (2A/2B/2 C) receptors involved in learning and memory processes? IDrugs 2:796–801

19.

Savage GP (2001) Chemical composition of walnuts (Juglans regia L.) grown in New Zealand. Plant Foods Hum Nutr 56:75–82

20.

Willis LM, Shukitt-Hale B, Joseph JA (2009) Modulation of cognition and behavior in aged animals: Role for antioxidant- and essential fatty acid–rich plant foods. Am J Clin Nutr 89:1602–1606

21.

Itoh J, Nabeshima T, Kameyama T (1990) Utility of an elevated plus-maze for the evaluation of memory in mice: Effects of nootropics, scopolamine and electroconvulsive shock. Psychopharmacology 101:27–33

22.

Parle M, Dhingra D (2003) Ascorbic acid: A promising memory-enhancer in mice. J Pharmacol Sci 93:129–135

23.

Dhingra D, Parle M, Kulkarni SK (2003) Effect of combination of insulin with dextrose, D (−) fructose and diet on learning and memory in mice. Indian J Pharmacol 35:151–156

24.

Lamprea MR, Cardenas FP, Silveira R, Morato S, Walsh TJ (2000) Dissociation of memory and anxiety in a repeated elevated plus maze paradigm: Forebrain cholinergic mechanisms. Behav Brain Res 117:97–105

25.

Neese S, La Grange L, Trujillo E, Romero D (2004) The effects of ethanol and silymarin treatment during gestation on spatial working memory. BMC Complement Altern Med 4:4

26.

Khaliq S, Haider S, Ahmed S, Perveen T, Haleem DJ (2006) Relationship of brain tryptophan and serotonin in improving cognitive performance in rats. Pak J Pharm Sci 19:11–15

27.

Haleem DJ, Haider S (1996) Food restriction decreases serotonin and its synthesis rate in the hypothalamus. Neuroreport 7:1153–1156

28.

Haider S, Khaliq S, Haleem DJ (2007) Enhanced serotonergic neurotransmission in the hippocampus following tryptophan administration improves learning acquisition and memory consolidation in rats. Pharmacol Rep 59:53–57

29.

Connor WE, Neuringer M, Reisbick S (1992) Essential fatty acids: The importance of n-3 fatty acids in the retina and brain. Nutr Rev 50:21–9

30.

Song C, Horrobin D (2004) Omega-3 fatty acid ethyl-eicosapentaenoate, but not soybean oil, attenuates memory impairment induced by central IL-1β administration. J Lipid Res 45:1112–1121

31.

García-Lorda P, Megias Rangil I, Salas-Salvado J (2003) Nut consumption, body weight and insulin resistance. Eur J Clin Nutr 57:8–11

32.

Lee MD, Somerville EM, Kennett GA, Dourish CT, Clifton PG (2004) Tonic regulation of satiety by 5-HT receptors in the mouse: Converging evidence from behavioural and c-fos immunoreactivity studies? Eur J Neurosci 19:3017–3025

33.

Couet C, Delarue J, Ritz P, Antoine JM, Lamisse F (1997) Effect of dietary fish oil on body fat mass and basal fat oxidation in healthy adults. Int J Obes Relat Metab Disord 21:637–643
Acknowledgement
The authors are thankful to the University of Karachi, Pakistan for funding this project.
About this article
Cite this article
Haider, S., Batool, Z., Tabassum, S. et al. Effects of Walnuts (Juglans regia) on Learning and Memory Functions. Plant Foods Hum Nutr 66, 335–340 (2011). https://doi.org/10.1007/s11130-011-0260-2
Keywords
Elevated plus maze

Hypophagic action

Nootropic substance

Radial arm maze

Serotonin

Walnut