Abstract
Parents and policy makers are often concerned that sexy media (media depicting or discussing sexual encounters) may promote sexual behavior in young viewers. There has been some debate among scholars regarding whether such media promote sexual behaviors. It remains unclear to what extent sexy media is a risk factor for increased sexual behavior among youth. The current study employed a meta-analysis of 22 correlational and longitudinal studies of sexy media effects on teen sexual behavior (n = 22,172). Moderator analyses examined methodological and science culture issues such as citation bias. Results indicated the presence only of very weak effects. General media use did not correlate with sexual behaviors (r = 0.005), and sexy media use correlated only weakly with sexual behaviors (r = 0.082) once other factors had been controlled. Higher effects were seen for studies with citation bias, and lower effects when family environment is controlled. The impact of media on teen sexuality was minimal with effect sizes near to zero.
Access options
Buy single article
Instant access to the full article PDF.
USD 39.95
Price excludes VAT (USA)
Tax calculation will be finalised during checkout.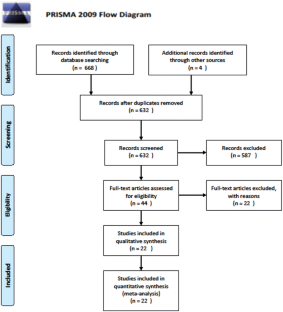 References
Chandra A, Martino S, Miu A, et al.: Does watching sex on television predict teen pregnancy? Findings from a national longitudinal survey of youth. Pediatrics 122(5):1047–1054, 2008

Brown J, L'Engle K, Pardun C, Guo G, Kenneavy K, Jackson C: Sexy media matter: Exposure to sexual content in music, movies, television, and magazines predicts Black and White adolescents' sexual behavior. Pediatrics 117:1018–1027, 2006

Gottfried J, Vaala S, Bleakley A, Hennessy M, Jordan A: Does the effect of exposure to TV sex on adolescent sexual behavior vary by genre? Communication Research 40(1):73–95, 2013

Steinberg L, Monahan K: Adolescents' exposure to sexy media does not hasten the initiation of sexual intercourse. Developmental Psychology 47(2):562–576, 2011

Martino S, Collins R, Kanouse D, Elliott M, Berry S: Social cognitive processes mediating the relationship between exposure to television's sexual content and adolescents' sexual behavior. Journal of Personality and Social 89(6):914–924, 2005

Collins R, Martino S, Elliott M, Miu A: Relationships between adolescent sexual outcomes and exposure to sex in media: Robustness to propensity-based analysis. Developmental Psychology 47(2):585–591, 2011

Savage J, Yancey C: The effects of media violence exposure on criminal aggression: A meta-analysis. Criminal Justice and Behavior 35(6):772–791, 2008

Rosenthal R, DiMatteo M: Meta analysis: Recent developments in quantitative methods for literature reviews. Annual Review of Psychology 52:59–82, 2001

Farley J, Lehmann D, Sawyer A: Empirical marketing generalization using meta-analysis. Marketing Science 14:G36–G46, 1995

Raju N, Fralicx R, Steinhaus S: Covariance and regression slope models for studying validity generalization. Applied Psychological Measurement 10(2):195–211, 1986

Ferguson C: Pay no attention to that data behind the curtain: On angry birds, happy children, scholarly squabbles, publication bias, and why betas rule metas. Perspectives on Psychological Science 10(5):683–691, 2015

Furuya-Kanamori L, Doi SA: Angry Birds, Angry Children, and Angry Meta-Analysts: A Reanalysis. Perspectives on Psychological Science 11(3):408–414, 2016

Hennessy M, Bleakley A, Fishbein M, Jordan A: Estimating the longitudinal association between adolescent sexual behavior and exposure to sexual media content. Journal of Sex Research 46(6):586–596, 2009

Bleakley A, Hennessy M, Fishbein M, Jordan A: Using the integrative model to explain how exposure to sexual media content influences adolescent sexual behavior. Health Education & Behavior 38(5):530–540, 2011

Ferguson C: Do angry birds make for angry children? A meta-analysis of video game influences on children's and adolescents' aggression, mental health, prosocial behavior, and academic performance. Perspectives on Psychological Science 10(5):646–666, 2015

Hunter J, Schmidt F: Methods of meta-analysis: Correcting error and bias in research findings. Thousand Oaks, Sage, 2004

Ferguson C, Brannick M: Publication bias in psychological science: Prevalence, methods for identifying and controlling, and implications for the use of meta-analyses. Psychological Methods 17(1):120–128, 2012

Ferguson C, Ivory J, Beaver K: Genetic, maternal, school, intelligence, and media use predictors of adult criminality: A longitudinal test of the catalyst model in adolescence through early adulthood. Journal of Aggression, Maltreatment & Trauma 22(5):447–460, 2013

Widman L, Choukas-Bradley S, Noar SM, Nesi J, Garrett K: Parent-adolescent sexual communication and adolescent safer sex behavior: A meta-analysis. JAMA Pediatrics 170(1):52–61, 2016. doi: 10.1001/jamapediatrics.2015.2731

Robinson-Cimpian J: Conclusions inaccurate estimation of disparities due to mischievous responders: Several suggestions to assess conclusions. Educational Researcher 43:171–185, 2014
Ethics declarations
Conflict of Interest
All authors declare they have no conflicts of interest to report.
Ethical approval
This article does not contain any studies with human participants or animals performed by any of the authors.
About this article
Cite this article
Ferguson, C.J., Nielsen, R.K.L. & Markey, P.M. Does Sexy Media Promote Teen Sex? A Meta-Analytic and Methodological Review. Psychiatr Q 88, 349–358 (2017). https://doi.org/10.1007/s11126-016-9442-2
Published:

Issue Date:

DOI: https://doi.org/10.1007/s11126-016-9442-2
Keywords