Abstract
This paper analyses the productivity of the hospitality sector (hotel and restaurants) in Italy at a regional level by using a mix of non-parametric and parametric approaches. A novel pooled-truncated and spatial analysis is employed, based upon a window data envelopment analysis (WDEA), where pure technical efficiency is computed. The WDEA results show that Lombardy is the best relative performer. However, overall Italian regions reveal important sources of inefficiency mostly related to their inputs. As a post-WDEA, the pooled-truncated estimation indicates that the rate of utilisation and regional intrinsic features positively affect hospitality efficiency. Nevertheless, the spatial analysis does not support evidence of spill-over effects amongst Italian regions.
Access options
Buy single article
Instant access to the full article PDF.
US$ 39.95
Tax calculation will be finalised during checkout.
Subscribe to journal
Immediate online access to all issues from 2019. Subscription will auto renew annually.
US$ 79
Tax calculation will be finalised during checkout.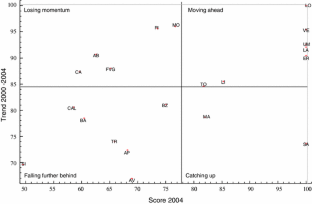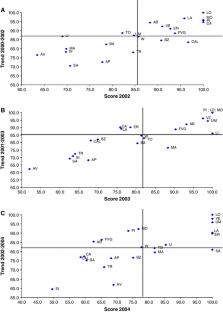 Notes
1.

As argued by Diewert and Mendoza (1995), DEA is highly sensitive to data errors and outliers. Notably, since aggregation alleviates measurement errors at the individual level, using regional data allows one to reduce such biases.

2.

The solution of Eq. (1) is given by either a maximisation or a minimisation approach when either one input or one output is used. However, in the presence of a multivariate input–output framework, the problem can be solved with either an output-oriented method (O-OM), by maximising the numerator while keeping the denominator constant, or an input-oriented (I-OM) method, by minimising the denominator while keeping the numerator constant. Within the O-OM, no DMU in the sample, with the same type of inputs, is able to derive a higher quantity of output. In general, this setting is employed for planning and strategic objectives. For example, it is used when a DMU needs to understand whether an expansion of its capacity is feasible, as long as the existing infrastructure has already been used at its maximum capacity given the level of the inputs (Cullinane et al. 2004).

3.

Standard DEA scores range between zero and one, as mentioned in Sect. 3.1. Unfortunately, double bounds of the dependent variable impose a more complex procedure in solving Eq. (4). In order to simplify the econometric model, we follow the suggestion of Simar and Wilson (2007), who propose to use the inverse of standard DEA scores. This way, the new dependent variable has a single lower bound equals to one.
References
Anselin L (1988) Spatial econometrics: methods and models. Kluwer, Dordrecht

Assaf AG, Agbola FW (2011) Modelling the performance of Australian hotels: a DEA double bootstrap approach. Tour Econ 17(1):73–89

Assaf AG, Cvelvar LK (2010) The performance of the Slovenian hotel industry: evaluation post-privatisation. Int J Tour Res 12(5):462–471

Assaf A, Barros CP, Josiassen A (2010) Hotel efficiency: a bootstrapped metafrontier approach. Int J Hosp Man 29(3):468–475

Assaf AG, Deery M, Jago L (2011) Evaluating the performance and scale characteristics of the Australian restaurant industry. J Hosp Tour Res 35(4):419–436

Balcombe K, Fraser I, Latruffe L, Rahman M, Smith L (2008) An application of the DEA double bootstrap to examine sources of efficiency in Bangladesh rice farming. App Econ 40(15):1919–1925

Banker PC, Charnes A, Cooper WW (1984) Some models for estimating technical and scale inefficiencies in data envelopment analysis. Man Sci 30(9):1078–1092

Barros CP (2005) Measuring efficiency in the hotel sector. Ann Our Res 32(2):456–477

Barros CP, Alves FP (2004) Productivity in the tourism industry. IAER, August, 10(3). Technical University of Lisbon, Portugal

Barros CP, Dieke PUC (2008) Technical efficiency of African hotels. Int J Hosp Man 27(3):438–447

Barros CP, Santos CA (2006) The measurement of efficiency in Portuguese hotels using data envelopment analysis. J Hosp Tour Res 30(3):378–400

Barros CP, Botti L, Peypoch N, Robinot E, Solonandrasana B, Assaf G (2011) Performance of French destinations: tourism attraction perspectives. Tour Man 32(1):141–146

Bernard AB, Jensen JB, Redding SJ, Schott PK (2007) Firms in international trade. Working Paper 13054, http://www.nber.org/papers/w13054. National Bureau of Economic Research, Cambridge

Bernini C, Guizzardi A (2010) Internal and location factors affecting hotel industry efficiency: evidence from Italian business corporations. Tour Econ 16(4):883–913

Biagi B, Pulina M (2009) Bivariate VAR models to test granger causality between tourist demand and supply: implications for regional sustainable growth. Pap Reg Sci 88(1):1–14

Bimonte S, Brida JG, Pulina M, Punzo L (2012) Tourism and growth: stories of the two continents, Chapter 16. In: Punzo L, Feijo C, Puchet Anyul M (eds) Beyond the global crisis: structural adjustments and regional integration in Latin America and Europe. Routledge Studies in the Modern World Economy, USA, pp 252–268

Brida JG, Deidda M, Pulina M (2012) Investigating economic efficiency in Italy: a regional comparison. Int J Rev Manag 6(3/4):175–198

Brown JR, Dev CS (1999) Looking beyond RevPAR; productivity consequences of hotel strategies. Corn Hot Rest Admin Quart 40(2):23–33

Brown JR, Dev CS (2000) Improving productivity in a service business: evidence from the hotel industry. J Serv Res 2(4):339–354

Bruni ME, Guerriero F, Patitucci V (2011) Benchmarking sustainable development via data envelopment analysis: an Italian case study. Int J Environ Res 5(1):47–56

Chang TC (1999) Local uniqueness in the global village: heritage tourism in Singapore. Prof Geogr 51(1):91–103

Charnes A, Cooper WW, Rhodes E (1978) Measuring the efficiency of decision making units. Eur J Oper Res 2(6):429–444

Charnes A, Clark CT, Cooper WW, Golany B (1985) A developmental study of data envelopment analysis in measuring the efficiency of maintenance units in the US air forces. Ann Oper Res 2(1):95–112

Cooper WW, Seiford LM, Tone K (2000) Data envelopment analysis: a comprehensive text with models, applications, references and DEA-Solver software. Kluwer, Boston

Cortés-Jiménez I, Pulina M (2010) Inbound tourism and long-run economic growth of Spain and Italy. Curr Issue Tour 13(1):61–74

Cracolici MF (2008) Assessment of tourism competitiveness by analysing destination efficiency. Tour Econ 14(2):325–342

Cracolici MF, Nijkamp P (2006) Competition among tourist destination. An application of data envelopment analysis to Italian provinces. In: Giaoutzi M, Nijkamp P (eds) Tourism and regional development: new pathways. Ashgate, Aldershot, UK, pp 133–152

Cracolici MF, Nijkamp P (2009) The attractiveness and competitiveness of tourist destinations: a study of Southern Italian regions. Tour Man 30(3):336–344

Cullinane K, Song D-W, Wang T-F (2004) An application of DEA windows analysis to container port production efficiency. Rev Net Econ 32:184–206

Diewert WE, Mendoza MNF (1995) Data envelopment analysis: a practical alternative. UBC Departmental Archives 95-30, UBC Department of Economics

Emrouznejad A, Barnett RP, Tavares G (2008) Evaluation of research in efficiency and productivity: a survey and analysis of the first 30 years of scholarly literature in DEA. Soc-Econ Plan Sci 42(3):151–157

Farrell J (1957) The Measurement of productive efficiency. J R Stat Soc 120(3):253–290

Federalberghi-Mercury (2005) Rapporto 2005 sul sistema alberghiero in Italia. www.federalberghi.it. Accessed on 31 Jan 2013

Federalberghi-Mercury (2010) Sesto rapporto sul sistema alberghiero in Italia. www.federalberghiit. Accessed on 10 Jan. 2013

Federalberghi-Mercury (2012) DATATUR Trend e statistiche sull'economia del turismo. Federalberghi & Format, Roma

Goh HN (2010) Recommending a productivity model for Singapore hotels: A critical review of productivity models adopted by researchers and hotel operators. UNLV Theses/Dissertations/Professional Papers/Capstones. Paper 685

Griffith DA (2003) Spatial autocorrelation and spatial filtering. Springer, Berlin

Helfand SM, Levine ES (2004) Farm size and the determinants of productive efficiency in the Brazilian Center-West. Agric Econ 31(2/3):241–249

ISTAT (2011) Sistema di indicatori territoriali. http://sitis.istat.it/sitis/html/index.htm. Accessed 12 Aug 2011

Kilic H, Okumus F (2005) Factors influencing productivity in small island hotels: evidence from Northern Cyprus. Int J Cont Hosp Man 17(4):315–331

Köksal CD and Aksu AA (2007) Efficiency evaluation of A-group travel agencies with data envelopment analysis (DEA): a case study in the Antalya region, Turkey. Tour Manag 28(3): 830–834

Kravtsova V (2008) Foreign presence and efficiency in transition economies. J Prod Anal 29(2):91–102

Mandl U, Dierx A, Ilzkovitz F (2008) The effectiveness and efficiency of public spending. Eur Comm Econ Pap 301:1–36

Manera Erbina C, Garau Taberner J, Molina de Dios R (2010) The tourism revolution in the Mediterranean, 1950–2005. Documentos de Trabajo, DT-AEHE 1014:1–17

Melão N (2005) Data envelopment analysis revisited: a neophyte's perspective. Int J Manag Dec Mak 6(2):158–179

Min H, Min H, Joo SJ (2008) A data envelopment analysis-based balanced scorecard for measuring the comparative efficiency of Korean luxury hotels. Int J Qual Rel Man 25(4):349–365

Molina-Azorin JF, Pereira-Moliner J, Claver-Cortés E (2011) The importance of the firm and destination effects to explain firm performance. Tour Man 32(1):22–28

Moriarty JP (2010) Have structural issues placed New Zealand's hospitality industry beyond price? Tour Econ 16(3):695–713

Neves JC, Lourenço S (2009) Using data envelopment analysis to select strategies that improve the performance of hotel companies. Inter J Cont Hosp Man 21(6):698–712

Olesen OB, Petersen NC (2002) The use of data envelopment analysis with probabilistic assurance regions for measuring hospital efficiency. J Prod Anal 17(1/2):83–109

Prado Lorenzo JM, Garcìa Sànchez IM (2007) Efficiency evaluation in municipal services: an application to the street lighting service in Spain. J Prod Anal 27(3):149–162

Pulina M, Detotto C, Paba A (2010) An investigation into the relationship between size and efficiency of the Italian hospitality sector: a window DEA approach. Eur J Oper Res 20(4):613–620

Reynolds D (2003) Hospitality-productivity assessment using data-envelopment analysis. Corn Hot Rest Admin Quart 44(2):429–449

Reynolds D, Thompson GM (2007) Multiunit restaurant productivity assessment using three-phase data envelopment analysis. Int J Hosp Man 26(1):20–32

Robert WJA, Haug AA, Jaforullah M (2010) A two-stage double-bootstrap data envelopment analysis of efficiency differences of New Zealand secondary schools. J Prod Anal 34(2):99–110

Salazar NB (2010) The glocalisation of heritage through tourism: Balancing standardisation and differentiation. In: Labadi S, Long C (eds) Heritage and globalisation. Routledge, London, pp 130–147

Sampaio De Souza MC, Cribari-Neto F, Stosic BD (2005) Explaining DEA technical efficiency scores in an outlier corrected environment: the case of public services in Brazilian municipalities. Braz Rev Economet 25(2):287–313

Shuai JJ (2009) Web content and its influence on operational performance-case of the hotel industry. Industrial engineering and engineering management, IEEM, international conference, 8–11 December 2009, pp 885–889. doi:10.1109/IEEM20095372884

Shuai JJ, Wu WW (2011) Evaluating the influence of E-marketing on hotel performance by DEA and grey entropy. Exp Syst Appl 38(7):8763–8769

Sigala M (2004) Using data envelopment analysis for measuring and benchmarking productivity in the hotel sector. J Trav Tour Mark 16(2):39–60

Simar L, Wilson PW (2007) Estimation and inference in two-stage, semi-parametric models of production processes. J Econom 13(6):31–64

Simar L, Wilson PW (2011) Two-stage DEA: caveat emptor. J Prod Anal 36(2):205–218

Sirirak S, Islam N, Khang DB (2011) Does ICT adoption enhance hotel performance? J Hosp Tour Tech 2(1):34–49

Sun DB (1988) Evaluation of managerial performance in large commercial banks by data envelopment analysis. IC2 Institute, Austin

Suzuki S, Nijkamp P, Rietveld P (2011) Regional efficiency improvement by means of data envelopment analysis through Euclidean distance minimization including fixed input factors: an application to tourist regions in Italy. Pap Reg Sci 90(1):67–89

UNWTO (2012) World tourism barometer, vol. 10, February 2012. http://www.unwto.org/. Accessed on 28 May 2012

Wang FC, Hung WT, Shang JK (2006) Measuring the cost efficiency of international tourist hotels in Taiwan. Tour Econ 12(1):65–85

Wanhill S (2011) What do economists do? Their contribution to understanding tourism. Estudios de Economia Aplicada 29(3):679–692

Wilson PW (2008) FEAR: a software package for frontier efficiency analysis with R. Soc-Econ Plan Sci 42(4):247–254

WTTC (2010) Progress and priorities 2009–10 http://www.confederacaoturismoportugues.pt/downloads/get/id/192. Accessed on 14 Oct 2013
Acknowledgments
Manuela Pulina and Claudio Detotto acknowledge the financial support provided by the Banco di Sardegna Foundation (Prot. 1713/2010.0163). Juan Gabriel Brida acknowledges the financial support provided by the Free University of Bolzano, projects: "L'efficienza delle imprese turistiche in Italia" and "The Contribution of Tourism to Economic Growth". Manuela Pulina acknowledges the financial support provided by the Free University of Bolzano (SECS-P/01—Economia Politica). The views expressed here are those of the authors.
About this article
Cite this article
Detotto, C., Pulina, M. & Brida, J.G. Assessing the productivity of the Italian hospitality sector: a post-WDEA pooled-truncated and spatial analysis. J Prod Anal 42, 103–121 (2014). https://doi.org/10.1007/s11123-013-0371-x
Keywords
Regional hospitality sector

Dynamic window data envelopment analysis

Double bootstrap

Pooled-truncated regression

Spatial heterogeneity
JEL Classification