Abstract
We provide here reflections on the life and career of David W. Krogmann (1931–2016), a great scientist, a mentor and an outstanding teacher, who had a remarkable impact on anyone who came in contact with him. Dave was a pillar of photosynthesis at Purdue University, and an international authority on electron transfer intermediates in oxygenic photosynthesis, particularly the soluble cytochromes. The photosynthetic system of his choice was cyanobacteria, and one of his major discoveries was the Orange Carotenoid Protein in these microrganisms.
This is a preview of subscription content, log in to check access.
Access options
Buy single article
Instant access to the full article PDF.
US$ 39.95
Price includes VAT for USA
Subscribe to journal
Immediate online access to all issues from 2019. Subscription will auto renew annually.
US$ 199
This is the net price. Taxes to be calculated in checkout.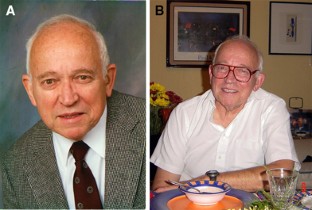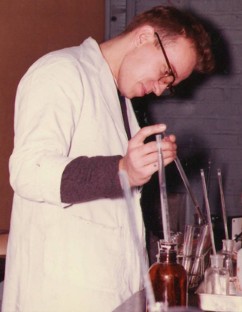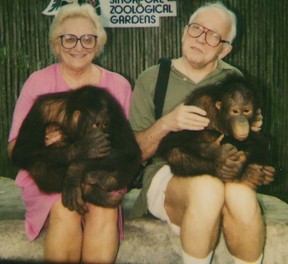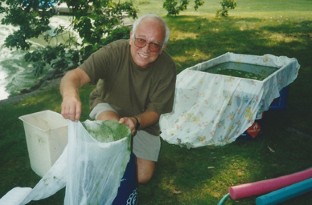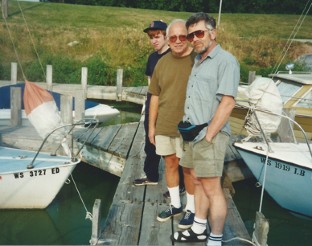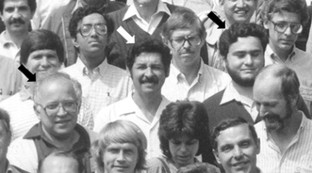 References
Avron M, Krogmann DW, Jagendorf AT (1958) The relation of photosynthetic phosphorylation to the Hill reaction. Biochim Biophys Acta 30:144–153

Baszynski T, Brand J, Krogmann DW, Crane FL (1971) Plastocyanin participation in Photosystem I. Biochim Biophys Acta 234:537–540

Brand J, Baszynski T, Crane FL, Krogmann DW (1972) Selective inhibition of photosynthetic reactions by polycations. J Biol Chem 247:2814–2819

Cohn CL, Hermodson MA, Krogmann DW (1989) The amino acid sequence of cytochrome c553 from Microcystis aeruginosa. Arch Biochem Biophys 270:219–226

Dilley R (2016) Frederick Loring Crane (1925–2016): discoverer of coenzyme Q10 and rediscoverer of plastoquinone. Photosynth Res. doi:10.1007/s11120-016-0319-x (in press)

Duane WC, Hohl MC, Krogmann DW (1965) Photophosphorylation activity of cell-free preparations of a blue-green alga. Biochim Biophys Acta 109:108–116

Govindjee, Krogmann DW (2002) A list of personal perspectives with selected quotations, list of tributes, historical notes, Nobel and Kettering wards, related to photosynthesis. Photosynth Res 73:11–20

Govindjee, Krogmann DW (2004) Discoveries in oxygenic photosynthesis (1727–2003): a perspective. Dedicated to the memories of Martin Kamen (1920–2002) and William A. Arnold (1904–2001). Photosynth Res 80:15–57

Govindjee, Krogmann DW (2006) Discoveries in oxygenic photosynthesis (1727–2003): a perspective chemistry and biology: the transition between the two centuries. Accademia Nazionale dei Lincei, Rome, pp. 204–256

Hervás M, Díaz-Quintana A, Kerfeld CA, Krogmann DW, De la Rosa MA, Navarro JA (2005) Cyanobacterial photosystem I lacks specificity in its interaction with cytochrome c 6 electron donors. Photosynth Res 83:329–333

Ho KK, Krogmann DW (1980) Cytochrome f from spinach and cyanobacteria. Purification and characterization. J Biol Chem 255:3855–3861

Ho KK, Kerfeld CA, Krogmann DW (2011) The water-soluble cytochromes of cyanobacteria. In: Peschek G, Obinger C, Renger G (eds) The bioenergetic processes of cyanobacteria—from evolutionary singularity to ecological diversity. Springer, Dordrecht, pp 515–540

Holt TK, Krogmann DW (1981) A carotenoid-protein from cyanobacteria. Biochim Biophys Acta 637:408–414

Honeycutt RC, Krogmann DW (1970) A light-dependent oxygen-reducing system from Anabaena variabilis. Biochim Biophys Acta 197:267–275

Honeycutt RC, Krogmann DW (1972) Further studies on the oxygen-reducing system of Anabaena variabilis. Biochim Biophys Acta 256:467–476

Kang C, Chitnis PR, Smith S, Krogmann DW (1994) Cloning and sequence analysis of the gene encoding the low potential cytochrome c of Synechocystis PCC 6803. FEBS Lett 344:5–9

Kerfeld C (2016) David W. Krogmann 1934–2016. Amer Soc Plant Biol (ASPB) News (Letter) 43 (4), p. 25 (continued on p. 27)

Kerfeld CA, Krogmann DW (1998) Photosynthetic cytochromes c in cyanobacteria, algae and plants. Annu Rev Plant Physiol 49:397–425

Kerfeld CA, Ho KK, Krogmann DW (1997a) The cytochromes c of cyanobacteria. In: Peschek GA, Loffelhardt W, Schmetterer G (eds) The phototrophic prokaryotes, Plenum Press, New York, pp 259–268

Kerfeld CA, Wu YP, Chan C, Krogmann DW, Yeates TO (1997b) Crystals of the carotenoid-protein from Arthrospira maxima containing uniformly oriented pigment molecules. Acta Crystallogr D 53:720–723

Kerfeld CA, SawayaMR, Krogmann DW, Yeates TO (2002) Crystal structure of cytochrome c6 from Arthrospira maxima: an assembly of 24 subunits in a nearly symmetric shell. Acta Crystallogr D 58:1104–1110

Kerfeld CA, Sawaya MR, Bramandam V, Cascio D, Ho K, Trevithick-Sutton CC, Krogmann DW, Yeates TO (2003) The crystal structure of a cyanobacterial water-soluble carotenoid-binding protein. Structure 11:55–65

Kirilovsky D, Kerfeld CA (2016) Cyanobacterial photoprotection by the orange carotenoid protein. Nat Plants 2:16180

Krogmann DW (1960) Further studies on oxidative photosynthetic phosphorylation. J Biol Chem 235:3630–3634

Krogmann DW (1961) A requirement for plastoquinone in photosynthetic phosphorylation. Biochem Biophys Res Commun 4:275–277

Krogmann DW (2000) The golden age of biochemical research in photosynthesis. Photosynth Res 63:109–121

Krogmann DW, Jagendorf AT (1957) A spectrophotometric assay of the Hill reaction with ferricyanide. Plant Physiol 32:373–374

Krogmann DW, Olivero E (1962) The specificity of plastoquinone as a cofactor for photophosphorylation. J Biol Chem 237:3292–3295

Krogmann DW, Vennesland B (1959) Oxidative photosynthetic phosphorylation by spinach chloroplasts. J Biol Chem 234:2205–2210

Krogmann DW, Jagendorf AT, Avron M (1959) Uncouplers of spinach chloroplast photosynthetic phosphorylation. Plant Physiol 34:272–277

Leverenz RL, Sutter M, Wilson A, Gupta S, Thurotte A, Bouncier de Carbon C, Perreau F, Petzold CJ, Ralston C, Kirilovsky D, Kerfeld CA (2015) A carotenoid translocation activates photoprotection in cyanobacteria. Science 348:1463–1466

Lightbody JJ, Krogmann DW (1966) The role of plastoquinone in the photosynthetic reactions of Anabaena variabilis. Biochim Biophys Acta 120:57–64

Lightbody JJ, Krogmann DW (1967) Isolation and properties of plastocyanin from Anabaena variabilis. Biochim Biophys Acta 131:508–515

Meyer TE, Cusanovich MA, Krogmann DW, Bartsch RG, Tollin G (1987) Kinetics of reduction by free flavin semiquinones of algal cytochromes and plastocyanin. Arch Biochem Biophys 258:307–314

Morand LZ, Frame MK, Colvert KK, Johnson DA, Krogmann DW, Davis DJ (1989) Plastocyanin-cytochrome f interaction. BioChemistry 8:8039–8047

Ogren WL, Krogmann DW (1965) Studies on pyridine nucleotides in photosynthetic tissue. Concentrations, interconversions, and distribution. J Biol Chem 240(12):4603–4608

Ort DR, Izawa S, Good NE, Krogmann DW (1973) Effects of the plastocyanin antagonists KCN and poly-l-lysine on partial reactions in isolated chloroplasts. FEBS Lett 31:119–122

Rodríguez-Salinas E, Riveros-Rosas H, Li Z, Fucíková K, Brand JJ, Lewis LA, González-Halphen D (2012) Lineage-specific fragmentation and nuclear relocation of the mitochondrial cox2 gene in chlorophycean green algae (Chlorophyta). Mol Phylogenet Evol 64(1):166–176

Sawaya MR, Krogmann DW, Serag A, Ho K, Yeates TO, Kerfeld CA (2001) The structures of cytochrome c-549 and cytochrome c6 from the cyanobacterium Arthrospira maxima. BioChemistry 40:9215–9225

Susor WA, Krogmann DW (1964) Hill activity of cell-free preparations of a blue-green alga. Biochim Biophys Acta 88:11–19

Susor WA, Krogmann DW (1966) Triphosphopyridine nucleotide photoreduction with cell-free preparations Anabaena variabilis. Biochim Biophys Acta 120:65–72

Ulrich EL, Krogmann DW, Markley JL (1982) Structure and heme environment of ferrocytochrome c553 from 1 H NMR studies. J Biol Chem 257:9356–9364

Wu YP, Krogmann DW (1997) The orange carotenoid protein of Synechocystis PCC 6803. Biochim Biophys Acta 1322:1–7
Acknowledgements
We thank many including: Nick Carpita; Richard Dilley; Manuel Hervás ; Kwok Ki Ho; André T. Jagendorf; Toivo Kallas; Larry Zee Morand; William Ogren; Donald R. Ort, and Rachel R.Weaver, for their help by sending information, and/or photographs. Govindjee thanks the staff of Life Science Information Technology, and the Departments of Plant Biology and of Biochemistry of the University of Illinois at Urbana- Champaign for support. We are equally grateful to the Department of Biochemistry of Purdue University for their cooperation in providing information used here.
Additional information
This manuscript was read, edited and accepted by Thomas D. Sharkey with the following comment: This description of the life's work of Professor David Krogmann provides insight into his generous and kind nature, and the effect he had on so many people studying photosynthesis.
Appendix
Appendix
Incomplete alphabetical list of coauthors of David Krogmann (those deceased are indicated with an asterisk (*); prepared by Govindjee, Manuel Hervás and Rachel Weaver)
Jawed Alam; Bette Armstrong; Mordhay Avron*; Rita Barr*; Robert (Bob) C. Bartsch*; Tadeusz Baszynski; Steven P. Berg; Andres Binder; Clanton C. Black*; Vishnu Brahmandan; Jerry Brand; Ruth Butalla; Alfonso Cárabez-Trejo; Duilio Casico; Alicia Chagolla-López; Cheryl Chan; R.Holland Cheng; Parag Chitnis; Yoon Shin Cho; Dennis Cipolo; Cathleen L.Cohn; Kim K. Colvert; Fredrick L. Crane*; Stephanie E. Curtis; M.A. Cusanovich; Danny J. Davis; Miguel A. De la Rosa; Antonio Díaz-Quintana; Richard A. Dilley; Maria Diverse-Pierluissi; S. Dodge; Warren C. Duane; William L. Ellefson; Paula Kay Evans; Melinda K. Frame; Martin Gibbs*; Carlos Gómez-Lojero; Luis González de la Vara; Norman E. Good*; Solon A. Gordon; Govindjee; Emma Berta Gutiérrez-Cirlos; Toshiharu Hase; Ruedi Hauser; Mark A. Hermodson; Manuel Hervás; Kwok Ki Ho; Mary C. Hohl; Thomas Kay Holt; Richard C. Honeycutt; Sei Izawa*; André T. Jagendorf; Dale A. Johnson; Charmaine Kang; Cheryl A. Kerfeld; Joe Key; Shaw Shan Lee; James L. Lightbody; John L. Markley; Hiroshi Matsubara; Berger Mayne*; Terry E. Meyer; Larry Zee Morand; Tokumasa Nakamoto; Seiichi Nakayamo; José A. Navarro; William L. Ogren; Edwin Olivero; Donald R. Ort; Cathleen Lindsay Overholt; Mary P. Padgett; Antonio Peña-Díaz; Bertha Pérez-Gómez; Wendell H. Powers; Guadalupe Prado-Flores; Anthony San Pietro*; Michael R.Sawaya; Richard Schneeman; Ahmen Serag; Stanley Smith; James Sprinkle; Mary L. Stiller; Walter A. Susor; Flora L. M. Tang; Gordon Tollin; Colleen C. Trevithick-Sutton; John F. Turner; Eldon L. Ulrich; Birgit Vennesland*; Qingjun Wang; Richard A. Whitake; C John Whitmarsh; Yi Pyng Wu; Yasusi Yamamoto; Todd O. Yeates; and Michael Young.
About this article
Cite this article
Brand, J.J., Kerfeld, C.A., Cramer, W.A. et al. David W. Krogmann, 1931–2016. Photosynth Res 132, 1–12 (2017). https://doi.org/10.1007/s11120-016-0335-x
Received:

Accepted:

Published:

Issue Date:
Keywords
Cytochromes

Cyanobacteria

Orange carotenoid protein

Electron transport

Phosphorylation

Plastocyanin