Andrew A. Benson, 1917–2015
Abstract
On January 16, 2015, Professor Andrew Alm Benson, one of the leading plant biochemists of the twentieth century, died in La Jolla, California, at the age of 97; he was born on September 24, 1917. Benson was known especially for his pioneering studies on photosynthesis (CO
2
assimilation, carbon reduction cycle) and plant lipids (phospholipid phosphatidyl glycerol; and the sulfolipid, sulfoquinovosyl diglyceride). A photograph of Benson is shown in Fig. 
1
.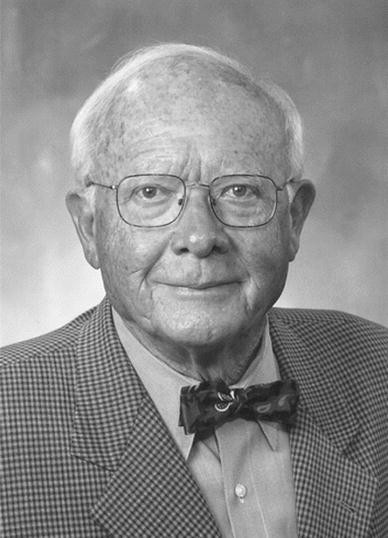 Keywords
The path of carbon in photosynthesis 
Calvin–Benson cycle 
RuBP 
Rubisco 
Phosphoglycerate 
PGA 
Sulfolipid 
Abbreviations
PGA

Phosphoglyceric acid

RuBP

Ribulose bis-phosphate

Rubisco

Ribulose bis-phosphate carboxylase oxygenase
Notes
Acknowledgments
The black-and-white photograph of Professor Benson was reprinted with permission from the Annual Review of Plant Biology, Vol. 53, 2002 by Annual Reviews. The authors thank Arthur Nonomura for providing key information on Andrew Benson's life and contributions made in the latter part of his career and his assistance in editing the manuscript.
Copyright information
© Springer Science+Business Media Dordrecht 2015