Abstract
The very personal touch of Professor Martin Gibbs as a worldwide advocate for photosynthesis and plant physiology was lost with his death in July 2006. Widely known for his engaging humorous personality and his humanitarian lifestyle, Martin Gibbs excelled as a strong international science diplomat; like a personal science family patriarch encouraging science and plant scientists around the world. Immediately after World War II he was a pioneer at the Brookhaven National Laboratory in the use of 14C to elucidate carbon flow in metabolism and particularly carbon pathways in photosynthesis. His leadership on carbon metabolism and photosynthesis extended for four decades of working in collaboration with a host of students and colleagues. In 1962, he was selected as the Editor-in-Chief of Plant Physiology. That appointment initiated 3 decades of strong directional influences by Gibbs on plant research and photosynthesis. Plant Physiology became and remains a premier source of new knowledge about the vital and primary roles of plants in earth's environmental history and the energetics of our green-blue planet. His leadership and charismatic humanitarian character became the quintessence of excellence worldwide. Martin Gibbs was in every sense the personification of a model mentor not only for scientists but also shown in devotion to family. Here we pay tribute and honor to an exemplary humanistic mentor, Martin Gibbs.
This is a preview of subscription content, log in to check access.
Access options
Buy single article
Instant access to the full article PDF.
US$ 39.95
Price includes VAT for USA
Subscribe to journal
Immediate online access to all issues from 2019. Subscription will auto renew annually.
US$ 199
This is the net price. Taxes to be calculated in checkout.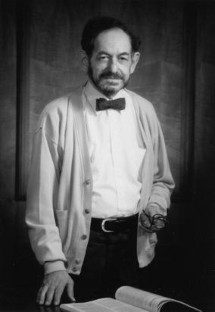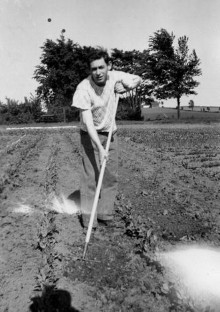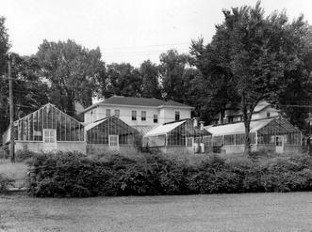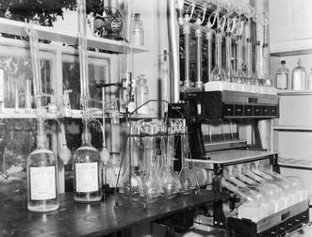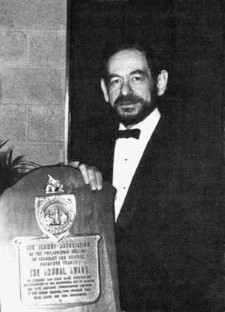 References
Anderson L, Gibbs M (1962) The biosynthesis of caffeine in the coffee plant. J Biol Chem 237:1841–1844

Bassham JA (2005) Mapping the carbon reduction cycle: a personal retrospective. In: Govindjee, Beatty JT, Gest H, Allen JF (eds) Discoveries in photosynthesis. Springer, Dordrecht, pp 815–832

Bassham JA, Calvin M (1957) The path of carbon in photosynthesis. Prentice-Hall, Englewood Cliffs, NJ, p 140

Beevers H, Gibbs M (1954) The direct oxidation pathway in plant respiration. Plant Physiol 29:322–324

Benson AA (2005) Following the path of carbon in photosynthesis: a personal story. In: Govindjee, Beatty JT, Gest H, Allen JF (eds) Discoveries in photosynthesis. Springer, Dordrecht, pp 793–813

Berkowitz GA, Gibbs M (1983) Reduced osmotic potential effects on photosynthesis. Identification of stromal acidification as a medicating factor. Plant Physiol 71:905–911

Black CC (2006) Remembrances of Martin Gibbs 1922–2006. American Society of Plant Biologists News, 23(5), pp 1, 7–21

Calvin M, Benson AA (1948) The path of carbon in photosynthesis. Science 107:476–480

DeMoss RD, Bard RC, Gunsalus IC (1951) The mechanism of the heterolactic fermentation: a new route of ethanol formation. J Bacteriol 62:449–451

Entner N, Doudoroff M (1952) Glucose and gluconic acid oxidation by Pseudomonas saccharophila. J Biol Chem 196:853–858

Fewson CA, Al-Hafidh M, Gibbs M (1962) Role of aldolase in photosynthesis. I. Enzyme studies with photosynthetic organisms with special reference to blue-green algae. Plant Physiol 37:402–406

Fewson CA, Black CC,Gibbs M (1963) Further studies on the photochemical production of reduced triphosphopyridine nucleotide and adenosine triphosphate by fragmented chloroplasts. Plant Physiol 38:680–685

Gaffron H (1954) Mechanism of photosynthesis. In: Fry BA, Peel JI (eds) Autotrophic microorganisms Cambridge Univ. Press, London, pp 152–185

Gibbs M (1949) Distribution of labeled carbon in plant sugars after a short period of photosynthesis in C14O2. J Biol Chem 179:499–500

Gibbs M (1952) Triosephosphate dehydrogenase and glucose-6-phosphate dehydrogenase in the pea plant. Nature 170:164

Gibbs M (1954) The respiration of the pea plant. Oxidation of hexose phosphate and pentose phosphate by cell-free extracts of pea leaves. Plant Physiol 29:34–39

Gibbs M (1999) Educator and editor. Ann Rev Plant Physiol Plant Mol Biol 50:1–25

Gibbs M (2003) The summer of '51. Biochem Biophys Res Commun 312:81–83

Gibbs M, Beevers H (1954) Position of 14C in alcohol and carbon diocide formed from labeled glucose by corn root tips. Plant Physiol 29:318–321

Gibbs M, Beevers H (1955) Glucose dissimilation in the higher plant. Effect of age of tissue. Plant Physiol 30:343–347

Gibbs M, DeMoss RD (1951) Ethanol formation in Pseudomonas lindneri. Arch Biochem Biophys 34:478–479

Gibbs M, DeMoss RD (1954) Anaerobic dissimilation of C14-labeled glucose and fructose by Pseudomonas lindneri. J Biol Chem 207:689–694

Gibbs M, Horecker BL (1954) The mechanism of pentose phosphate conversion to hexose monophosphate, II, with pea leaf and pea root preparations. J Biol Chem 208:813–820

Gibbs M, Kandler O (1957) Asymmetric distribution of C14 in sugars formed during photosynthesis. Proc Natl Acad Sci USA 43:446–451

Gibbs M, Schiff JA (1960) Chemosynthesis: the energy relations of chemoactotrophic organisms. In: Steward FC (ed) Plant physiology a treatise. Academic Press, New York, pp 279–319

Gibbs M, Dumrose R, Bennett FA, Bubeck MR (1950) On the mechanism of bacterial fermentation to lactic acid studied with C14-glucose. J Biol Chem 184:545–549

Gibbs M, Earl JM, Ritchie JL (1955) Respiration of the pea plant. Metabolism of the pea plant. Metabolism of hexose phosphate and triose phosphate by cell-free extracts of the pea roots. Plant Physiol 30:463–467

Gunsalus IC, Gibbs M (1952) The heterolactic fermentation II. Position of C14 in the products of glucose dissimilation by Leuconostoc mesenteroides. J Biol Chem 194:871–875

Hanson JB (1989) History of the American Society of Plant Physiologists. Ch. 5 and Epilogue. American Society of Plant Physiologists, Rockville, Maryland

Homann PH (2005) Hydrogen metabolism of green algae: discovery and early research—a tribute to Hans Gaffron and his coworkers . In: Govindjee, Beatty JT, Gest H, Allen JF (eds) Discoveries in Photosynthesis. Springer, Dordrecht, pp 119–129

Horecker BL, Gibbs M, Klenow H, Smyrniotis PZ (1954) The mechanism of pentose phosphate conversion to hexose monophosphate I. With a liver enzyme preparation. J Biol Chem 207:393–403

Kelly GJ, Gibbs M (1973) Nonreversible glyceraldehyde 3-phosphate dehydrogenase of plant tissues. Plant Physiol 52:111–118

Latzko E, Gibbs M (1968) Distribution and activity of enzymes of photosynthesis in spinach. Z Pflanzenphysiol 59:184–191

McGowan RE, Gibbs M (1974) Comparative enzymology of the glyceraldehyde 3-phosphate dehydrogenase form Pisum sativum. Plant Physiol 54:312–319

Moss DN (1962) The limiting carbon dioxide concentration for photosynthesis. Nature 193:587

Robinson JM, Gibbs M (1982) Hydrogen peroxide synthesis in isolated spinach chloroplast lamellae. An analysis of the Mehler reaction in the presence of NADP reduction and ATP formation. Plant Physiol 70:1249–1254

Stiller M (1962) The path of carbon in photosynthesis. Annu Rev Plant Physiol 13:151–169

Turner JF, Black CC, Gibbs M (1962) Studies on the photosynthetic process. I. Effect of light intensity on TPN reduction, ATP formation and CO2 assimilation in spinach chloroplasts. J Biol Chem 237:577–579
Acknowledgments
This tribute was written at the invitation of Govindjee, who was in regular e-mail contact with Martin for several years, till his death, discussing various historical aspects of photosynthesis research. Govindjee, who is a great admirer of Martin, has also edited this manuscript. I also thank Gerry Berkowitz, Tony San Pietro, Garth Everson, Louise Anderson, Grahame Kelly, and Mike Robinson for reading this manuscript.
About this article
Cite this article
Black, C.C. Martin Gibbs (1922–2006): Pioneer of 14C research, sugar metabolism & photosynthesis; vigilant Editor-in-Chief of Plant Physiology; sage Educator; and humanistic Mentor. Photosynth Res 95, 1–10 (2008). https://doi.org/10.1007/s11120-007-9232-7
Received:

Accepted:

Published:

Issue Date:
Keywords
Martin Gibbs

CO2 fixation

Gibbs effect

Triose phosphate dehydrogenases

Photophosphorylation

Light intensity

CO2 compensation point
14C-sugar labeling

Photorespiration

Oxyhydrogen reaction

Mentoring

Sugar metabolism

Chloroplast respiration

Glycolate synthesis