Abstract
We investigate whether travel mode, travel time, and activities during travel influence children's satisfaction with their travel to school, their current mood, and their cognitive performance after arriving at school. A sample of 344 children (165 girls) between the ages of 10 and 15 years were recruited at five public schools in Värmland County, Sweden. Directly after arriving at school, the children rated how they felt on two scales ranging from very sad to very happy and from very tired to very alert, filled out the Satisfaction with Travel Scale adapted for children (STS-C), reported details about their journeys, and took a word-fluency test. The results for STS-C showed that traveling by school bus and walking or cycling was experienced as having a higher quality than traveling by car. Children who engaged in conversation during their journeys reported a higher quality and more positive feelings than children who were engaged in solitary activities during their journeys. A shorter journey was experienced as having a higher quality and resulting in more positive feelings. Children traveling for longer durations performed better in the word-fluency test if using their smartphones or doing a combination of activities during their journeys.
Access options
Buy single article
Instant access to the full article PDF.
USD 39.95
Price excludes VAT (USA)
Tax calculation will be finalised during checkout.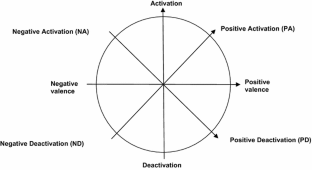 References
Barker, J.: Driven to distraction?: Children's experiences of car travel. Mobilities 4, 59–76 (2009)

Carrel, A., Mishalani, R.G., Sengupta, R., Walker, J.L.: In pursuit of the happy transit rider: dissecting satisfaction using daily surveys and tracking data. J. Intell. Transp. Syst. (2016). doi:10.1080/1547245020161149699

Cohen, M.J., Stanczak, D.E.: On the reliability, validity, and cognitive structure of the Thurstone Word Fluency Test. Arch. Clin. Neuropsychol. 15(3), 267–279 (2000)

Colzato, L.S., van Wouwe, N.C., Lavender, T.J., Hommel, B.: Intelligence and cognitive flexibility: fluid intelligence correlates with feature "unbinding" across perception and action. Psychon. Bull. Rev. 13(6), 1043–1048 (2006)

Cooper, A.R., Wedderkopp, N., Wang, H., Andersen, L.B., Froberg, K., Page, A.S.: Active travel to school and cardiovascular fitness in Danish children and adolescents. Med. Sci. Sports Exerc. 38(10), 1724–1731 (2006)

Diener, E., Lucas, R.E.: Subjective emotional well-being. In: Lewis, M., Haiviland, J.M. (eds.) Handbook of Emotion, 2nd edn, pp. 325–337. Guilford Press, New York (2000)

Davison, K.K., Werder, J.L., Lawson, C.T.: Children's active commuting to school: current knowledge and future directions. J. Public Health Manag. Pract. 5(3), 1–11 (2008)

Ettema, D., Friman, M., Gärling, T., Olsson, L.E., Fujii, S.: How in-vehicle activities affect work commuters' satisfaction with public transport. J. Transp. Geogr. 24, 215–222 (2012)

Evans, G.W., Wener, R.E.: Rail commuting duration and passenger stress. Health Psychol. 25(3), 408–412 (2006)

Friman, M., Edvardsson, B., Gärling, T.: Frequency of negative critical incidents and satisfaction with public transport services. I. J. Retail. Consum. Serv. 8(2), 95–104 (2001)

Friman, M., Fujii, S., Ettema, D., Gärling, T., Olsson, L.E.: Psychometric analysis of the satisfaction with travel scale. Transp. Res. Part A Policy Pract. 48, 132–145 (2013)

Green, C.S., Bavelier, D.: Action videogames modify visual attention. Nature 423, 534–537 (2003)

Green, C.S., Bavelier, D.: Effects of video game playing on the spatial distribution of visual selective attention. J. Exp. Psychol. Hum. Percept. Perform. 32, 465–478 (2006)

Green, C.S., Bavelier, D.: Action video experience alters the spatial resolution of vision. Psychol. Sci. 18, 88–94 (2007)

Jackson, L.A., Witt, E.A., Games, A.I., Fitzgerald, H.E., von Eye, A., Zhao, Y.: Information technology use and creativity: findings from the children and technology project. Comput. Human Behav. 28, 370–376 (2012)

Jones, A., Steinbach, R., Roberts, H., Goodman, A., Green, J.: Re-thinking passive transport: bus fare exemptions and young people's wellbeing. Health Place 18(3), 605–612 (2012)

Kirmil-Gray, K., Eagleston, J.R., Gibson, E., Thoresen, C.E.: Sleep disturbance in adolescents: sleep quality, sleep habits, beliefs about sleep, and daytime functioning. J. Youth Adolesc. 13(5), 375–385 (1984)

Larson, R.W., Richards, M.H.: Changes in daily emotions associated with entry into adolescence for urban African Americans. Paper presented at the biannual meeting of the International Society for the Study of Behavioral Development, Beijing (2000)

Larson, R.W., Moneta, G., Richards, M.H., Wilson, S.: Continuity, stability, and change in daily emotional experience across adolescence. Child Dev. 73(49), 1151–1165 (2002)

Martínez-Gómez, D., Ruiz, J.R., Martínez-Gómez, S., Chillo, P., L'opez, P.R., Díaz, L.E., Castillo, R., Veiga, O.L., Marcos, A.: Active commuting to school and cognitive performance in adolescents. The AVENA study. Arch. Pediatr. Adolesc. Med. 165, 300–305 (2011)

McDonald, N.C.: Children's travel patterns and influences. Doctoral Dissertation, University of Carolina, Berkley. http://uctc.its.berkeley.edu/research/diss118.pdf (2005). Accessed 10 Sept 2015

McDonald, N.C., McGrane, A.B., Rodgman, E.A., Steiner, R.L., Palmer, W.M., Lytle, B.F.: Assessing multimodal school travel safety in North Carolina. Accid. Anal. Prev. 74, 126–132 (2015)

McMillan, T.: The relative influence of urban form on a child's travel mode to school. Transp. Res. Part A Policy Pract. 41, 69–79 (2007)

Merom, D., Tudor-Locke, C., Bauman, A., Rissel, C.: Active commuting to school among NSW primary school children: implications for public health. Health Place 12(4), 678–687 (2005)

Metcalf, B., Voss, L., Jeffrey, A., Perkins, J., Wilkin, T.: Physical activity cost of the school run: impact on schoolchildren of being driven to school. BMJ 329, 832–833 (2004)

Mokhtarian, P.L., Salomon, I.: How derived is the demand for travel? Some conceptual and measurement considerations. Transp. Res. Part A Policy Pract. 35(8), 695–719 (2001)

Nishimura, K.K., Galanter, J.M., Roth, L.A., Oh, S.S., Thakur, N., Nguyen, A., Burchard, G.: Early-life air pollution and asthma risk in minority children. The GALA II and SAGE II studies. Am. J. Respir. Crit. Care Med. 188(3), 309–318 (2013)

O'Brien, M., Jones, D., Sloan, D., Rustin, M.: Children's independent spatial mobility in the urban public realm. Childhood 7, 257–277 (2000)

Olsson, L.E., Gärling, T., Ettema, D., Friman, M., Fujii, S.: Happiness and satisfaction with work commute. Soc. Indic. Res. 111, 255–263 (2013)

Østergaard, L., Grøntved, A., Børrestad, L.A., Froberg, K., Gravesen, M., Andersen, L.B.: Cycling to school is associated with lower BMI and lower odds of being overweight or obese in a large population-based study of Danish adolescents. J. Phys. Act. Health. 9(5), 617–625 (2012)

Pipher, M.: Reviving Ophelia: saving the selves of adolescent girls. Putnam, New York (1994)

Posner, J., Russell, J.A., Gerber, A., Gorman, D., Colibazzi, T., Yu, S., Wang, Z., Kangarlu, A., Zhu, H., Peterson, B.S.: The neurophysiological bases of emotion: an fMRI study of the affective circumplex using emotion-denoting words. Human Brain Mapp. 30, 883–895 (2009)

Roth, M.A., Millett, C.J., Mindell, J.S.: The contribution of active travel (walking and cycling) in children to overall physical activity levels: a national cross sectional study. Prev. Med. 54(2), 134–139 (2012)

Ruiz, J.R., Ortega, F.B., Castillo, R., Martín-Martillas, M., Vicente-Rodríguez, G., Noriega, J., Tercedor, P., Sjöström, M., Moreno, L.A.: Physical activity, fitness weight status, and cognitive performance in adolescents. J. Pediatr. 157(6), 917–922 (2010)

Ruff, R.M., Light, R.H., Parker, S.B., Levin, H.S.: The psychological construct of word fluency. Brain Lang. 57(3), 394–405 (1997)

Russell, J.A.: A circumplex model of affect. J. Pers. Soc. Psychol. 39(6), 1161–1178 (1980)

Russell, J.A.: Core affect and the psychological construction of emotion. Psychol. Rev. 110, 145–172 (2003)

Statistics Sweden.: http://www.scb.se/en_/Finding-statistics/ (2016). Accessed 9 Nov 2015

Subrahmanyam, K., Smahel, D., Greenfield, P.: Connecting developmental constructions to the Internet: identity presentation and sexual exploration in online teen chat rooms. Dev. Psychol. 42, 395–406 (2006)

Swedo, S. E., Pleeter, J. D., Richter, D. M., Hoffman, C. L.: Rates of seasonal affective disorder in children and adolescents. Am. J. Psychiatry 152, 1016–1019 (1995)

Trudeau, F., Shephard, R.J.: Physical education, school physical activity, school sports and academic performance. Int. J. Behav. Nutr. Phys. Act. 5, 10 (2008)

Tynjälä, J., Kannas, L., Välimaa, R.: How young Europeans sleep. Health Educ. Res. 8, 69–80 (1993)

Van Rooy, D.: Effects of automobile commute characteristics on affect and job candidate evaluations: a field experiment. Environ. Behav. 38(5), 626–655 (2006)

Wachs, M., Taylor, B.D., Levine, N., Ong, P.: The changing commute: a case-study of the jobs-housing relationship over time. Urban Stud. 30(10), 1711–1729 (1993)

Wang, D., Xiang, Z., Fesenmaier, D.R.: Smartphone use in everyday life and travel. J. Travel Res. (2014). doi:10.1177/0047287514535847

Westman, J., Johansson, M., Olsson, L.E., Mårtensson, F., Friman, M.: Children's affective experience of every-day travel. J. Transp. Geogr. 29, 95–102 (2013)

Yik, M.S.M., Russell, J.A., Feldman Barrett, L.: Structure of self-reported current affect: integration and beyond. J. Pers. Soc. Psychol. 77, 600–619 (1999)

Young, W., Morris, J.: Evaluation by individuals of their travel time to work. Transp. Res. Rec. 794, 51–59 (1981)
Acknowledgments
Financial support for this research was obtained through Grant (#2014-05335) from the Swedish Governmental Agency for Innovation Systems (VINNOVA).
About this article
Cite this article
Westman, J., Olsson, L.E., Gärling, T. et al. Children's travel to school: satisfaction, current mood, and cognitive performance. Transportation 44, 1365–1382 (2017). https://doi.org/10.1007/s11116-016-9705-7
Published:

Issue Date:

DOI: https://doi.org/10.1007/s11116-016-9705-7
Keywords