Abstract
Using the 2011 Swedish national travel survey data, this paper explores the influence of weather characteristics on individuals' home-based trip chaining complexity. A series of panel mixed ordered Probit models are estimated to examine the influence of individual/household social demographics, land use characteristics, and weather characteristics on individuals' home-based trip chaining complexity. A thermal index, the universal thermal climate index (UTCI), is used in this study instead of using directly measured weather variables in order to better approximate the effects of the thermal environment. The effects of UTCI are segmented into different seasons to account for the seasonal difference of UTCI effects. Moreover, a spatial expansion method is applied to allow the impacts of UTCI to vary across geographical locations, as individuals in different regions have different weather/climate adaptions. The effects of weather are examined in subsistence, routine, and discretionary trip chains. The results reveal that the 'ground covered with snow' condition is the most influential factor on the number of trips chained per trip chain among all other weather factors. The variation of UTCI significantly influences trip chaining complexity in autumn but not in spring and winter. The routine trip chains are found to be most elastic towards the variation of UTCI. The marginal effects of UTCI on the expected number of trips per routine trip chain have considerable spatial variations, while these spatial trends of UTCI effects are found to be not consistent over seasons.
This is a preview of subscription content, log in to check access.
Access options
Buy single article
Instant access to the full article PDF.
US$ 39.95
Price includes VAT for USA
Subscribe to journal
Immediate online access to all issues from 2019. Subscription will auto renew annually.
US$ 99
This is the net price. Taxes to be calculated in checkout.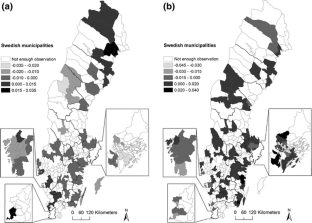 References
Algers, S.: National transport survey report, RES 2000. Swedish official statistics. VTI, Stockholm (2001)

Andrews, G., Parkhurst, G., Susilo, Y.O., Shaw, J.: The grey escape: investigating older people's use of the free bus pass. J. Transp. Plan. Technol. 35(1), 3–15 (2012)

Arana, P., Cabezudo, S., Peñalba, P.: Influence of weather conditions on transit ridership: a statistical study using data from Smartcards. Transp. Res. A 59, 1–12 (2014)

Bergström, A., Magnusson, R.: Potential of transferring car trips to bicycle during winter. Transp. Res. A 37(8), 649–666 (2003)

Bayarma, A., Kitamura, R., Susilo, Y.O.: On the recurrence of daily travel patterns: a stochastic-process approach to multi-day travel behavior. Transp. Res. Rec. 2021, 55–63 (2007)

Blazejczyk, K., Epstein, Y., Jendritzky, G., Staiger, H., Tinz, B.: Comparison of UTCI to selected thermal indices. Int. J. Biometeorol. 56, 515–535 (2012)

Böcker, L., Prillwitz, J., Dijst, M.: Climate change impacts on mode choices and travelled distances: a comparison of present with 2050 weather conditions for the Randstad Holland. J. Transp. Geogr. 28, 176–185 (2013a)

Böcker, L., Dijst, M., Prillwitz, J.: Impact of everyday weather on individual daily travel behaviours in perspective: a literature review. Transp. rev. A Transnatl. Transdiscipl. J. 33, 71–91 (2013b)

Chu, Y.: Daily stop-making model for workers. Transp. Res. Rec. 1894, 37–45 (2004)

Currie, G., Delbosc, A.: Exploring the trip chaining behaviour of public transport users in Melbourne. Transp. Policy 18(1), 204–210 (2011)

Cools, M., Creemers, L.: The dual role of weather forecasts on changes in activity–travel behaviour. J. Transp. Geogr. 28, 167–175 (2013)

Creemers, L., Wets, G., Cools, M.: Meteorological variation in daily travel behaviour: evidence from revealed preference data from the Netherlands. Theor Appl Climatol (2014). doi:10.1007/s00704-014-1169-0

Chen, R.B., Mahmassani, H.S.: Let it rain: weather effects on activity stress and scheduling behaviour. Travel Behav. Soc. 2(1), 55–64 (2015)

Dijst, M., Böcker, L., Kwan, M.P.: Exposure to weather and implications for travel behaviour: introducing empirical evidence from Europe and Canada. J. Transp. Geogr. 28(1), 24–26 (2013)

Dharmowijoyo, D.B.E., Susilo, Y.O., Karlström, A.: The day-to-day variability in travellers' activity–travel patterns in the Jakarta metropolitan area. Transportation (2015). doi:10.1007/s11116-015-9591-4

Farber, S., Paez, A., Morency, C.: Activity spaces and the measurement of clustering and exposure: a case study of linguistic groups in Montreal. Environ. Plan. A 44, 315–332 (2012)

Greene, W.H.: Econometric Analysis, 5th edn. New York University, New York (2003)

Golob, T.F., Hensher, D.A.: The trip chaining activity of Sydney residents: a cross-section assessment by age group with a focus on seniors. J. Transp. Geogr. 15, 298–312 (2007)

Gebhart, K., Noland, R.: The impact of weather conditions on bikeshare trips in Washington, DC. Transportation 41(6), 1205–1225 (2014)

Habib, N.K., Day, N., Miller, E.J.: An investigation of commuting trip timing and mode choice in the Greater Toronto Area: application of a joint discrete-continuous model. Transp. Res. A 43(7), 639–653 (2009)

Keay, K., Simmonds, I.: The association of rainfall and other weather variables with road traffic volume in Melbourne. Australia. Accid. Anal. Prev. 37, 109–124 (2005)

Kitamura, R., Susilo, Y.O.: Does a Grande Latte really stir up gridlock? Stops in commute journeys and incremental travel. Transp. Res. Rec. 1985, 198–206 (2006)

Koetse, M.J., Rietveld, P.: The impact of climate change and weather on transport: an overview of empirical findings. Transp. Res. D 14(3), 205–221 (2009)

Kim, N.S., Susilo, Y.O.: Comparison of pedestrian trip generation models. J. Adv. Transportation. 47, 399–412 (2013)

Liu, C., Susilo, Y.O., Karlström, A.: Examining the impact of weather variability on non-commuters' daily activity-travel patterns in different regions of Sweden. J. Transp. Geogr. 39, 36–48 (2014a)

Liu, C., Susilo, Y.O., Karlström, A.: The influence of weather characteristics variability on individual's travel mode choice in different seasons and regions in Sweden. J. Transp. Policy. (2014b). doi:10.1016/j.tranpol.2015.01.001

McGuckin, N., Murakami, E.: Examining trip-chaining behavior: a comparison of travel by men and women. Transp. Res. Rec. 1693, 79–85 (1999)

McGuckin, N., Nakamoto, Y.: Trips, chains and tours—using an operational definition. NHTS Conference, Washington (2004)

Madre, J., Axhausen, K., Brög, W.: Immobility in travel diary surveys. Transportation 34(1), 107–128 (2007)

Morency, C., Paez, A., Roorda, M.J., Mercado, R., Farber, S.: Distance travelled in three Canadian cities: spatial analysis from the perspective of vulnerable population segments. J. Transp. Geogr. 19, 39–50 (2011)

Noland, R.B., Thomas, J.V.: Multivariate analysis of trip-chaining behaviour. Environ. Plan. 34, 953–970 (2007)

Nikolopoulou, M., Lykoudis, S.: Use of outdoor spaces and microclimate in a Mediterranean urban area. Build Environ. 42, 3691–3707 (2007)

Primerano, F., Taylor, M.A.P., Pitaksringkarn, L., Tisato, P.: Defining and understanding trip chaining behaviour. Transportation 35, 55–72 (2008)

Susilo, Y.O., Maat, K.: The influence of built environment to the trends in commuting journeys in the Netherlands. Transportation 34, 589–609 (2007)

Susilo, Y.O., Kitamura, R.: Structural changes in commuters' daily travel: the case of auto and transit commuters in the Osaka metropolitan area of Japan, 1980–2000. Transp. Res. A 42(1), 95–115 (2008)

Schmöcker, J.D., Su, F., Noland, R.B.: An analysis of trip chaining among older London residents. Transportation 37, 105–123 (2010)

Sabir, M.: Weather and travel behaviour. VU University, Amsterdam. http://dare.ubvu.vu.nl/bitstream/handle/1871/19500/dissertation.pdf?sequence=1 (2011). Accessed 20 Oct 2012

Saneinejad, S., Roorda, M.J., Kennedy, C.: Modelling the impact of weather conditions on active transportation travel behaviour. Transp. Res. D 17(2), 129–137 (2012)

SMHI: Historical weather data from 1961 to 2011. http://opendatadownload-metobs.smhi.se/explore/ (2012). Accessed in 12 Sep 2012

Susilo, Y.O., Avineri, A.: The impacts of household structure to the day-to-day variability of individual and household stochastic travel time budget. J. Adv. Transportation. 48, 454–470 (2014)

Swedish Statistics Database http://www.statistikdatabasen.scb.se/pxweb/sv/ssd/?rxid=295df6ce-dc9a-43c1-af9b-6c975f5435dc (2014). Accessed in 20 May 2014

UTCI website: http://www.utci.org/utci_doku.php. Accessed in 10 Oct 2014

Winters, M., Friesen, M.C., Koehoorn, M., Teschke, K.: Utilitarian bicycling: a multilevel analysis of climate and personal influences. Am. J. Prev. Med. 32(1), 52–58 (2007)

Ye, X., Pendyala, R.M., Gottardi, G.: An exploration of the relationship between mode choice and complexity of trip chaining patterns. Transp. Res. B 41(1), 96–113 (2007)

Yun, M.P., Chen, Z.H., Liu, J.Y.: Comparison of mode choice behavior for work tours and non-work tours considering trip chain complexity. Presented at the 93rd annual meeting of the Transportation Research Board, Washington (2014)
About this article
Cite this article
Liu, C., Susilo, Y.O. & Karlström, A. Measuring the impacts of weather variability on home-based trip chaining behaviour: a focus on spatial heterogeneity. Transportation 43, 843–867 (2016). https://doi.org/10.1007/s11116-015-9623-0
Keywords
Trip chaining complexity

Weather impact

Thermal index

Spatial heterogeneity