Abstract
Theories relating the changing environment to human fertility predict that declining natural resources may actually increase the demand for children. Unfortunately, most previous empirical studies have been limited to cross-sectional designs that limit our ability to understand links between processes that change over time. We take advantage of longitudinal measurement spanning more than a decade of change in the natural environment, household agricultural behaviors, and individual fertility preferences to reexamine this question. Using fixed effect models, we find that women experiencing increasing time required to collect firewood to heat and cook or fodder to feed animals (the dominant needs for natural resources in this setting) increased their desired family size, even as many other macro-level changes have reduced desired family size. In contrast to previous, cross-sectional studies, we find no evidence of such a relationship for men. Our findings regarding time spent collecting firewood are also new. These results support the "vicious circle" perspective and economic theories of fertility pointing to the value of children for household labor. This feedback from natural resource constraint to increased fertility is an important mechanism for understanding long-term environmental change.
Access options
Buy single article
Instant access to the full article PDF.
USD 39.95
Price excludes VAT (USA)
Tax calculation will be finalised during checkout.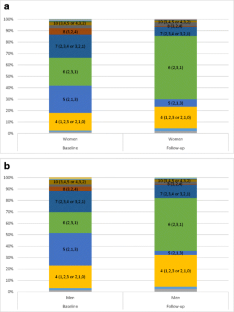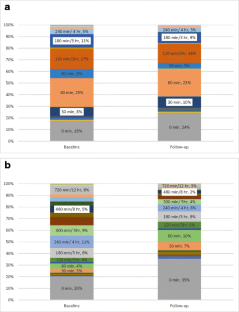 Notes
Note, this prediction assumes that when natural resources diminish households cannot readily substitute other goods, such as purchased fuel, for those previously gathered. That is, the specific local social organization may condition this relationship. In poor, agrarian societies like Nepal this assumption is reasonable. However, in other settings, where markets are more accessible in terms of household finances and location, households may substitute alternatives for local forest products. This may allow households to support the same size or smaller family with fewer resources and children may be less desired because there is less need for their labor (see Brauner-Otto 2014 for more on this and other pathways and conditions).

We estimated all models with respondents who were under age 45 at baseline, and all effects were stronger than those shown here.

We also estimated models using an alternative measure for time of resource extraction that calculated the average time to collect a resource for all households in a neighborhood that gathered that resource. This measure then provides an estimate of the natural resource availability of the neighborhood, accounting for typical needs in the neighborhood. We then used that neighborhood average as the value of time to collect fodder or firewood if that specific respondent lived in a household that did not gather that resource. Results for fodder are substantively identical to those presented here, but the alternative measure of time to collect firewood was not statistically significant once we included any additional variables in the models.

A few households reported extremely large numbers of some of these animals (e.g., 23 female buffaloes and 24 sheep or goats). We top coded this variable at 15 as 98% of respondents reported 0–15 livestock total.

Of course, individuals and households elect where to gather their resources, and they likely are incorporating the quality of natural resources and their fertility desires simultaneously as they make that choice. Additionally, previous research in this setting has found that flora quality is itself related to fertility behaviors (Brauner-Otto 2014). Therefore, we also explore measures of the quality of the natural resources. Data come from flora plot surveys conducted in 1996 and 2006 from 265 flora plots selected from a variety of types of areas, located on the perimeter of the study site, and arranged at 250-m intervals along equally spaced (1 km) transects that extend 1250 m away from the perimeter (see Dangol and Maharjan 2012 for a more detailed discussion of the data collection). Flora teams counted the number of different tree, shrub, and grass species in each plot yielding measures of species density (the number of plants in a flora plot), richness (total number of species present in a flora plot), and the balance between the two (plant diversity with the Shannon-Weiner Diversity Index, an index commonly used in ecological research and is considered a measure of biodiversity (c.f. Chiarucci et al. 1999; Patil and Taillie 1982)). We examined measures of the closest flora plot (as measured by distance as the-crow-flies) to reveal the most immediate environmental conditions facing individuals and households, but following previous research on contextual effects in this setting, we also investigate geoweighted measures that incorporate the entire study area weighting those plots closest to the respondent more heavily than those farther away (see Brauner-Otto 2014). However, none of the measures of flora diversity, density, and richness were significantly related to a change in desired family size. This may be because of the specific time span these measures refer to.

Neighborhood measures come from Neighborhood History Calendars which cover up to 2003 and are lagged. Therefore, time 1 measures describe the neighborhood in 1995 and time 2 describes 2003. We also looked at measures of the number of years a respondent had a school, health service provider, market, or employer with a 5-min walk. These were not statistically significant in any model.

We estimated models excluding those who never gathered the resource and found results virtually identical to those we present here.

We also explored the role of migration but did not find any significant effects for whether a woman had moved from her baseline neighborhood. Other migration-related dynamics such as the labor migration of other household members may be a part of the overall household functioning, and future research should examine the interaction between household migration patterns, resource use, and fertility preferences and behaviors.

To create these measures, we first calculated the change in time to collect fodder and firewood. We then broke these distributions up into five roughly equal groups (quintiles) and created separate dummy variables for each category. Respondents were then coded 1 for the range that included the change in resource collection time they experienced. For example, if a women lived in a household that reported that they spent 1 h collecting firewood at baseline and 45 min collecting firewood at follow-up, she would be coded as 1 for "Decrease by 2 h to 5 min (firewood)" and 0 for all the other dummy variables.
References
Agarwal, B. (1994). The gender and environment debate: lessons from India. In L. Arizpe, M. P. Stone, & D. C. Major (Eds.), Population and environment: rethinking the debate (pp. 87–124). Boulder, CO: Westview Press.

Aggarwal, R., Netanyahu, S., & Romano, C. (2001). Access to natural resources and the fertility decision of women: the case of South Africa. Environ Dev Econ, 6, 209–236.

Axinn, W. G. (1992). Family organization and fertility limitation in Nepal. Demography, 29(4), 503–521.

Axinn, G. H. & Axinn, N. W. (1984). Energy and food relationships in developing countries: a perspective from the social sciences. Chapter 6. In W. Carl, Hall, & D. Pimental (Eds.), Food and energy relationships (pp. 121–146). New York: Academic Press.

Axinn, W. G., & Barber, J. S. (2001). Mass education and fertility transition. Am Sociol Rev, 66(4), 481–505.

Axinn, W. G., & Ghimire, D. J. (2011). Social organization, population, and land use. Am J Sociol, 117(1), 209–258.

Axinn, W. G., & Yabiku, S. T. (2001). Social change, the social organization of families, and fertility limitation. Am J Sociol, 106(5), 1219–1261. doi:10.1086/320818.

Axinn, W. G., Barber, J. S., & Ghimire, D. J. (1997). The neighborhood history calendar: a data collection method designed for dynamic multilevel modeling. Sociol Methodol, 27, 355–392. doi:10.1111/1467-9531.271031.

Axinn, W. G., Ghimire, D. J., & Williams, N. (2012). Collecting survey data during armed conflict. Journal of Official Statistics, 28(2), 153–171.

Behrman, J. A. (2015). Does schooling affect women's desired fertility? Evidence from Malawi, Uganda, and Ethiopia. Demography, 52(3), 787–809. doi:10.1007/s13524-015-0392-3.

Bennett, L. (1983). Dangerous wives and sacred sisters: social and symbolic roles of high caste women in Nepal. New York: Columbia University Press.

Bhattacharya, H., & Innes, R. (2008). An empirical exploration of the population-environment nexus in India. Am J Agric Econ, 90(4), 883–901. doi:10.1111/j.1467-8276.2008.01156.x.

Biddlecom, A. E., Axinn, W. G., & Barber, J. S. (2005). Environmental effects on family size preferences and subsequent reproductive behavior in Nepal. Popul Environ, 26(3), 183–206. doi:10.1007/s11111-005-1874-9.

Bilsborrow, R. E., & Ogendo, H. W. O. O. (1992). Population-driven changes in land-use in developing-countries. Ambio, 21(1), 37–45.

Brander, J. A. (2007). Viewpoint: sustainability: Malthus revisited? Canadian Journal of Economics-Revue Canadienne D Economique, 40(1), 1–38.

Brauner-Otto, S. R. (2014). Environmental quality and fertility: the effects of plant density, species richness, and plant diversity on fertility limitation. Popul Environ, 36(1), 1–31. doi:10.1007/s11111-013-0199-3.

Brauner-Otto, S. R., Axinn, W. G., & Ghimire, D. J. (2007). The spread of health services and fertility transition. Demography, 44(4), 747–770. doi:10.1353/dem.2007.0041.

Cain, M. (1977). The economic activities of children in a village in Bangladesh. Popul Dev Rev, 3(3), 201–227.

Caldwell, J. C. (1982). Theory of fertility decline. London; New York: Academic Press.

Chiarucci, A., Wilson, J. B., Anderson, B. J., & De Dominicis, V. (1999). Cover versus biomass as an estimate of species abundance: does it make a difference to the conclusions? J Veg Sci, 10(1), 35–42. doi:10.2307/3237158.

Coombs, L. C. (1974). The measurement of family size preferences and subsequent fertility. Demography, 11(4), 587–611.

Coombs, L. C. (1977). Preferences for sex of children among U.S. couples. Fam Plan Perspect, 9(6), 259–265.

Coombs, L. C. (1979). Reproductive goals and achieved fertility: a fifteen-year perspective. Demography, 16(4), 523–534.

Coombs, L. C., & Sun, T. H. (1978). Family composition preferences in a developing culture - case of Taiwan, 1973. Population Studies-a Journal of Demography, 32(1), 43–64. doi:10.2307/2173840.

Dangol, D. R., & Maharjan, K. L. (2012). Spatial and temporal dynamics of flora in forest, grassland, and common land ecosystems of western Chitwan, Nepal. Journal of International Development and Cooperation, 18(4), 77–92.

Davis, K. (1963). The theory of change and response in modern demographic history. Population Index, 29(4), 345–366.

de Sherbinin, A., Carr, D., Cassels, S., & Jiang, L. (2007). Population and environment. Annu Rev Environ Resour, 32, 345–373. doi:10.1146/annurev.energy.32.041306.100243.

de Sherbinin, A., VanWey, L. K., McSweeney, K., Aggarwal, R., Barbieri, A., Henry, S., & Walker, R. (2008). Rural household demographics, livelihoods and the environment. Glob Environ Chang, 18(1), 38–53. doi:10.1016/j.gloenvcha.2007.05.005.

Easterlin, R. A., & Crimmins, E. M. (1985). Theoretical framework. In R. A. Easterlin & E. M. Crimmins (Eds.), The fertility revolution: a supply–demand analysis (pp. 12–31). Chicago: University of Chicago Press.

Ehrlich, P. R. (1968). The population bomb. New York: Ballantine Books.

Entwisle, B., Rindfuss, R. R., Guilkey, D. K., Chamratrithirong, A., Curran, S. R., & Sawangdee, Y. (1996). Community and contraceptive choice in rural Thailand: a case study of Nang Rong. Demography, 33(1), 1–11. doi:10.2307/2061709.

Filmer, D., & Pritchett, L. H. (2002). Environmental degradation and the demand for children: searching for the vicious circle in Pakistan. Environ Dev Econ, 7, 123–146. doi:10.1017/S1355770X02000074.

Ghimire, D. J. (2003). The social context of first birth timing in Nepal. Dissertation, University of Michigan, Ann Arbor.

Ghimire, D. J., & Axinn, W. G. (2010). Community context, land use, and first birth. Rural Sociol, 75(3), 478–513. doi:10.1111/j.1549-0831.2010.00019.x.

Ghimire, D. J., & Hoelter, L. F. (2007). Land use and first birth timing in an agricultural setting. Popul Environ, 28(6), 289–320. doi:10.1007/s11111-007-0056-3.

Grace, K., & Nagle, N. N. (2015). Using high-resolution remotely sensed data to examine the relationship between agriculture and fertility in Mali. Professional Geographer, 67(4), 641–654. doi:10.1080/00330124.2015.1032899.

Grimm, M., Sparrow, R., & Tasciotti, L. (2015). Does electrification spur the fertility transition? Evidence from Indonesia. Demography, 52(5), 1773–1796. doi:10.1007/s13524-015-0420-3.

Hunter, L. M., Nawrotzki, R., Leyk, S., Maclaurin, G. J., Twine, W., Collinson, M., & Erasmus, B. (2014). Rural outmigration, natural capital, and livelihoods in South Africa. Population Space and Place, 20(5), 402–420.

Johnson, D. (1995). Alternative methods for the quantitative analysis of panel data in family research: pooled time-series models. Journal of Marriage and the Family, 57(4), 1065–1077.

Johnson, D. (2005). Two-wave panel analysis: comparing statistical methods for studying the effects of transitions. J Marriage Fam, 67(4), 1061–1075. doi:10.1111/j.1741-3737.2005.00194.x.

Johnson-Hanks, J. A., Bachrach, C. A., Morgan, S. P., & Kohler, H. (2011). Understanding family change and variation: toward a theory of conjunctural action. Netherlands: Springer.

Kertzer, & David, I. (1995). Political-economic and cultural explanations of demographic behavior. In S. Greenhalgh (Ed.), Situating fertility (pp. 29–52). New York: Cambridge University Press.

Lam, D. (2011). How the world survived the population bomb: lessons from 50 Years of extraordinary demographic history. Demography, 48(4), 1231–1262.

Lehmkuhl, J. F. (1994). A classification of subtropical riverine grassland and forest in Chitwan-National-Park, Nepal. Vegetatio, 111, 29–43.

Link, C. F., Axinn, W. G., & Ghimire, D. J. (2012). Household energy consumption: community context and the fuelwood transition. Soc Sci Res, 41(3), 598–611. doi:10.1016/j.ssresearch.2011.12.007.

Matthews, S., Shivakoti, G., & Chhetri, N. (2000). Population forces and environmental change: observations from western Chitwan, Nepal. Soc Nat Resour, 13(8), 763–775. doi:10.1080/089419200750035610.

McNicoll, G. (1980). Institutional determinants of fertility change. Popul Dev Rev, 6(3), 441–462.

Miller, G., & Babiarz, K. S. (2016). Family planning program effects: evidence from microdata. Popul Dev Rev, 42(1), 7. doi:10.1111/j.1728-4457.2016.00109.x.

Ministry of Health and Population (MOHP) [Nepal], New ERA, and Macro International Inc. (2007). Nepal demographic and health survey 2006. Kathmandu, Nepal: Ministry of Health and Population, New ERA, and Macro International Inc..

O'Neill, B. C., Landis MacKellar, F., & Lutz, W. (2001). Population and climate change. New York: Cambridge University Press.

Patil, G. P., & Taillie, C. (1982). Diversity as a concept and its measurement. J Am Stat Assoc, 77(379), 548–561. doi:10.2307/2287709.

Peet, N. B., Watkinson, A. R., Bell, D. J., & Kattel, B. J. (1999). Plant diversity in the threatened sub-tropical grasslands of Nepal. Biol Conserv, 88(2), 193–206. doi:10.1016/S0006-3207(98)00104-9.

Piotrowski, M., Ghimire, D., & Rindfuss, R. (2013). Farming systems and rural out-migration in Nang Rong, Thailand, and Chitwan Valley, Nepal. Rural Sociology, 78(1), 75–108.

Poudel, A., Baral, H. S., Ellison, C., Subedi, K., Thomas, S., & Murphy, S. (2005). Mikania micrantha weed invasion in Nepal. A summary report of the first national workshop for stakeholders, held on 25 November 2004 in Kathmandu, Nepal. Himalayan Nature, IUCN-Nepal, and CAB International, UK.

Pradhan, A., Aryal, R. H., Regmi, G., Ban, B., & Govindasamy, P. (1997). Nepal family health survey 1996. Kathmandu, Nepal and Calverton, Maryland: Ministry of Health [Nepal], New ERA, and Macro International Inc.

Shivakoti, G., Axinn, W., Bhandari, P., & Chhetri, N. (1999). The impact of community context on land use in an agricultural society. Population and Environment, 20(3), 191–213.

Thornton, A., & Lin, H. (1994). Social change and the family in Taiwan. Chicago: University of Chicago Press.

Vaisey, S., & Miles, A. (2014). What you can—and Can't—do with three-wave panel data. Sociol Methods Res. doi:10.1177/0049124114547769.

Watkins, S. C. (1993). If all we know about women was what we read in demography, what would we know? Demography, 30(4), 551–577.

Yabiku, S. T. (2006). Land use and marriage timing in Nepal. Popul Environ, 27(5–6), 445–461. doi:10.1007/s11111-006-0030-5.

Zvoleff, A., & An, L. (2014). The effect of reciprocal connections between demographic decision making and land use on decadal dynamics of population and land-use change. Ecol Soc, 19(2), 31. doi:10.5751/ES-06243-190231.
Appendix
Appendix
About this article
Cite this article
Brauner-Otto, S.R., Axinn, W.G. Natural resource collection and desired family size: a longitudinal test of environment-population theories. Popul Environ 38, 381–406 (2017). https://doi.org/10.1007/s11111-016-0267-6
Published:

Issue Date:

DOI: https://doi.org/10.1007/s11111-016-0267-6
Keywords