Abstract
Aim
To compare the climate change mitigation benefits of nature-based solutions for management of municipal green waste with conventional management.
Methods
This study analyzed the carbon footprint of managing one ton of municipal green waste (MGW) in Lima Peru under 4 different scenarios: 1) Final disposal in authorized landfill, 2) Final disposal in informal landfill, 3) composting and 4) biochar production using a low-cost, low tech Kon-Tiki reactor.
Results
The results demonstrate the very clear potential for climate change mitigation from biochar production using low tech and therefore accessible technology in a typical developing world context. The carbon footprint of producing biochar was lower than for composting and biochar and compost both had carbon footprints significantly lower than landfilling.
Conclusion
We argue that the standards used by nascent platforms for trading carbon removal credits generated by biochar should relax the technology requirement to favor engagement and participation of small-scale market participants in low-income countries. Waste management in the developing world presents significant challenges but often starts from a very low base which means there is large potential for reducing emissions, as well as for sequestering carbon.
Access options
Buy single article
Instant access to the full article PDF.
USD 39.95
Price excludes VAT (USA)
Tax calculation will be finalised during checkout.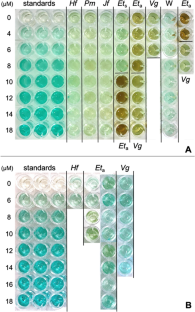 References
Alcalde J, Smith P, Haszeldine RS, Bond CE (2018) The potential for implementation of Negative Emission Technologies in Scotland. Int J Greenhouse Gas Control 76:85–91. https://doi.org/10.1016/j.ijggc.2018.06.021

Araújo M, Feitosa M, Primo A, Taniguchi C, Souza H (2020) Mineralization of nitrogen and carbon from organic compost from animal production waste. Revista Caatinga 33(2):310–320. https://doi.org/10.1590/1983-21252020v33n204rc

Babu, G. L. S., Lakshmikanthan, P., Santhosh, L. G. (2014). Life cycle analysis of municipal solid waste (MSW) land disposal options in Bangalore City. In: ICSI 2014: Creating Infrastructure for a Sustainable World (pp. 795–806). https://doi.org/10.1061/9780784478745.075

Bolan N, Hoang SA, Beiyuan J, Gupta S, Hou D, Karakoti A, Joseph S, Jung S, Kim KH, Kirkham MB, Kua HW… (2021). Multifunctional applications of biochar beyond carbon storage. Int Mater Rev 7: 1-51. https://doi.org/10.1080/09506608.2021.1922047

Boldrin A, Andersen JK, Møller J, Christensen TH, Favoino E (2009) Composting and compost utilization: accounting of greenhouse gases and global warming contributions. Waste Manag Res 27(8):800–812. https://doi.org/10.1177/0734242X09345275

Carbonfuture (2021) https://carbonfuture.earth/. Accessed 5 May 2021

Carton W, Asiyanbi A, Beck S, Buck HJ, Lund JF (2020) Negative emissions and the long history of carbon removal. Wiley Interdiscip Rev Clim Change 11(6):e671. https://doi.org/10.1002/wcc.671

Cornelissen G, Pandit NR, Taylor P, Pandit BH, Sparrevik M, Schmidt HP (2016) Emissions and char quality of flame-curtain" Kon Tiki" Kilns for Farmer-Scale charcoal/biochar production. PLoS ONE 11(5):e0154617. https://doi.org/10.1371/journal.pone.0154617

EBIC (2021). https://www.biochar-industry.com/why/. Accessed 5 May 2021

EIA (U.S Energy Information Administration). (2020). How much carbon dioxide is produced per kilowatthour of U.S. electricity generation? https://www.eia.gov/tools/faqs/faq.php?id=74&t=11.  Accessed 21 July 2021

Eklund B, Anderson EP, Walker BL, Burrows DB (1998) Characterization of landfill gas composition at the fresh kills municipal solid-waste landfill. Environ Sci Technol 32(15):2233–2237. https://doi.org/10.1021/es980004s

Fuss S, Canadell J, Peters G, Tavoni M, Andrew R, Ciais P, Jackson R, Jones C, Kraxner F, Nakicenovic N, Le Quéré C, Raupach M, Sharifi A, Smith P, Yamagata Y (2014) Betting on negative emissions. Nat Clim Chang 4(10):850–853. https://doi.org/10.1038/nclimate2392

Hoffmann C, Van Hoey M, Zeumer B (2020) Decarbonization challenge for Steel. McKinsey & Company. https://www.mckinsey.com/industries/metals-and-mining/our-insights/decarbonization-challenge-for-steel#.Accessed 04 April 2021

IPCC (2014) Climate Change 2014: Synthesis Report. Contribution of Working Groups I, II and III to the Fifth Assessment Report of the Intergovernmental Panel on Climate Change [Core Writing Team, R.K. Pachauri and L.A. Meyer (eds.)]. IPCC, Geneva, Switzerland, 151 pp.

IPCC (2018) Summary for Policymakers. In: Global Warming of 1.5°C. An IPCC Special Report on the impacts of global warming of 1.5°C above pre-industrial levels and related global greenhouse gas emission pathways, in the context of strengthening the global response to the threat of climate change, sustainable development, and efforts to eradicate poverty [Masson-Delmotte, V., P. Zhai, H.-O. Pörtner, D. Roberts, J. Skea, P.R. Shukla, A. Pirani, W. Moufouma-Okia, C. Péan, R. Pidcock, S. Connors, J.B.R. Matthews, Y. Chen, X. Zhou, M.I. Gomis, E. Lonnoy, T. Maycock, M. Tignor, and T. Waterfield (eds.)]. https://www.ipcc.ch/site/assets/uploads/sites/2/2019/05/SR15_SPM_version_report_LR.pdf.Accessed 16 Aug 2021

Ippolito, J.A., Cui, L., Kammann, C., Wrage-Mönnig, N., Estavillo, J.M., Fuertes-Mendizabal, T., Cayuela, M.L., Sigua, G., Novak, J., Spokas, K. and Borchard, N. (2020) Feedstock choice, pyrolysis temperature and type influence biochar characteristics: a comprehensive meta-data analysis review. Biochar, pp.1–18.

Ithaka (2021) https://www.pinterest.com/ithakainstitute/kon-tiki-kiln/.  Accessed 5 May 2021

Kuhlman LR (1990) Windrow composting of agricultural and municipal wastes. Resour Conserv Recycl 4(1–2):151–160. https://doi.org/10.1016/0921-3449(90)90039-7

Li L, Yao Z, You S, Wang CH, Chong C, Wang X (2019) Optimal design of negative emission hybrid renewable energy systems with biochar production. Appl Energy 243:233–249. https://doi.org/10.1016/j.apenergy.2019.03.183

Ma X, Li C, Li B (2019) Carbon emissions of China's cement packaging: life cycle assessment. Sustainability 11(20):5554. https://doi.org/10.3390/su11205554

McAvoy, D., Dettenmaier, M. (2019). Hazardous Fuels Reduction Using Flame Cap Biochar Kilns. All Current Publications. Paper 2057. https://digitalcommons.usu.edu/extension_curall/2057

MIDAGRI (n.d.). Evaporación. Ministerio de Desarrollo Agrario y Riego. https://www.midagri.gob.pe/portal/53-sector-agrario/el-clima/369-principales-variables-climaticas-de-la-costa#.  Accessed 5 May 2021

Mohammadi A, Cowie A, Mai T, Anaya de la Rosa R, Kristiansen P, Brandao M, Joseph S (2016) Biochar use for climate-change mitigation in rice cropping systems. J Clean Prod 116:61–70. https://doi.org/10.1016/j.jclepro.2015.12.083

Mullingan J, Ellison G, Levin K, Lebling K, Rudee A (2020). 6 ways to remove carbon pollution from the sky. World Resources Institute. https://www.wri.org/insights/6-ways-remove-carbon-pollution-sky.  Accessed 5 May 2021

Pace, M. G., Miller, B. E., & Farrell-Poe, K. L. (1995). The composting process. Utah State University Cooperative Extension, pp. 1–2.

Puro (2021). https://puro.earth/.  Accessed 5 May 2021

Ravi S, Sharratt B, Li J, Olshevski S, Meng Z, Zhang J (2016) Particulate matter emissions from biochar-amended soils as a potential tradeoff to the negative emission potential. Sci Rep 6(1):1–7. https://doi.org/10.1038/srep35984

Rogelj J, Geden O, Cowie A, Reisinger A (2021) Net-zero emissions targets are vague: three ways to fix. Nature 591: 365–368. https://www.nature.com/articles/d41586-021-00662-3.

Seo J, Park J, Oh Y, Park S (2016) Estimation of total transport CO2 emissions generated by medium-and heavy-duty vehicles (MHDVs) in a sector of Korea. Energies 9(8):638. https://doi.org/10.3390/en9080638

SIGERSOL (2021) Sistema de Información para la Gestión de Residuos Sólidos. Ministerio del Ambiente https://sistemas.minam.gob.pe/SigersolMunicipal/#/panel.   Accessed 6 July  2021

Smith P (2016) Soil carbon sequestration and biochar as negative emission technologies. Glob Change Biol 22(3):1315–1324. https://doi.org/10.1111/gcb.13178

Spokas KA (2010) Review of the stability of biochar in soils: predictability of O: C molar ratios. Carbon Management 1(2):289–303. https://doi.org/10.4155/cmt.10.32

Tiquia SM, Richard TL, Honeyman MS (2002) Carbon, nutrient, and mass loss during composting. Nutr Cycl Agroecosyst 62(1):15–24. https://doi.org/10.1023/A:1015137922816

Van Haaren R, Themelis NJ, Barlaz M (2010) LCA comparison of windrow composting of yard wastes with use as alternative daily cover (ADC). Waste Manage 30(12):2649–2656. https://doi.org/10.1016/j.wasman.2010.06.007

Weng ZH, Van Zwieten L, Singh BP, Tavakkoli E, Joseph S, Macdonald LM, Rose TJ, Rose MT, Kimber SW, Morris S, Cozzolino D (2017) Biochar built soil carbon over a decade by stabilizing rhizodeposits. Nat Clim Chang 7(5):371–376. https://doi.org/10.1038/nclimate3276

Zhu-Barker X, Bailey SK, Burger M, Horwath WR (2016) Greenhouse gas emissions from green waste composting windrow. Waste Manage 59:70–79. https://doi.org/10.1016/j.wasman.2016.10.004

Ziegler K, Margallo M, Aldaco R, Irabien J, Vázquez I, Kahhat R (2018) Environmental performance of peruvian waste management systems under a life cycle approach. Chem Eng Trans 70:1753–1758. https://doi.org/10.3303/CET1870293
Acknowledgements
The authors would like to thank the following people who contributed to the article by commenting on the first drafts:
Funding
Seed funding from the research office at the Universidad Cientifica del Sur (grant 027-2021-PRO99) is gratefully acknowledged.
Ethics declarations
Conflict of interest
The authors declare no conflicts of interest.
Additional information
Responsible Editor: Lucas Silva
Publisher's Note
Springer Nature remains neutral with regard to jurisdictional claims in published maps and institutional affiliations.
Supplementary Information
Below is the link to the electronic supplementary material.
About this article
Cite this article
Aquije, C., Schmidt, HP., Draper, K. et al. Low tech biochar production could be a highly effective nature-based solution for climate change mitigation in the developing world. Plant Soil 479, 77–83 (2022). https://doi.org/10.1007/s11104-021-05159-6
Received:

Accepted:

Published:

Issue Date:

DOI: https://doi.org/10.1007/s11104-021-05159-6
Keywords
Biochar

Compost

Landfill

Municipal green waste

Climate change mitigation

Carbon footprint