Abstract
More than 50 participants from around the world congregated at Rutgers University for 4 days to discuss the latest advances in duckweed research and applications. Among other developments in the field, exciting new information related to duckweed including genome sequencing, improved genetic transformation, and the identification of a novel plant growth promoting substance from bacteria were reported.
Access options
Buy single article
Instant access to the full article PDF.
US$ 39.95
Tax calculation will be finalised during checkout.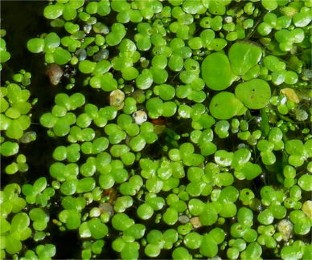 References
Anderson KE, Lowman Z, Stomp AM, Chang J (2011) Duckweed as feed ingredient in laying hen diets and its effect on egg production and composition. Int J Poult Sci 10:4–7

Cross JW (2013) The charms of duckweed. http://www.mobot.org/jwcross/duckweed.htm

Datko AH, Mudd HS, Giovanelli J, Macnicol PK (1978) Sulfur-containing compounds in Lemna perpusilla 6746 grown at a range of sulfate concentrations. Plant Physiol 62:629–635

Hillman WS (1963) Photoperiodism: an effect of darkness during the light period on critical night length. Science 140:1397–1398

Hillman WS (1976) Calibrating duckweeds: light, clocks, metabolism, flowering. Science 193:453–458

Kandeler R (1955) Ueber die Bluetenbildung bei Lemna gibba L. I. Kulturbedingungen und Tageslangenabhaengigkeit. Zeitschrift fuer Botanik 43:61–71

Kuehdorf K, Jetschke G, Ballani L, Appenroth KJ (2013) The clonal dependence of turion formation in the duckweed Spirodela polyrhiza—an ecogeographical approach. Physiol. Plantarum doi:10.1111/ppl.12065

Rapparini F, Tam YY, Cohen JD, Slovin JP (1999) Indole-3-acetic acid biosynthesis in Lemna gibba studied using stable isotope labeled anthranilate and tryptophan. Plant Growth Regul 27:139–144

Tobin EM (1981) White light effects on the mRNA for the light-harvesting chlorophyll a/b-protein in Lemna gibba L. G3. Plant Physiol 67:1078–1083

Wang W, Kerstetter R, Michael TP (2011) Evolution of genome size in duckweeds (Lemnaceae). J Bot, Article ID 570319, 9 pages doi:10.1155/2011/570319

Yamaga F, Washio K, Morikawa M (2010) Sustainable biodegradation of phenol by Acinetobacter calcoaceticus P23 isolated from the rhizosphere of duckweed Lemna aoukikusa. Environ Sci Technol 44:6470–6474
Acknowledgments
This Conference was supported in part by funds from the National Science Foundation (IOS-1332101), the School of Environmental and Biological Sciences of Rutgers University, the New Jersey Agricultural Experiment Station, the Rutgers Energy Institute, and the Waksman Institute of Microbiology at Rutgers University. In addition, logistic support by personnel affiliated with the Rutgers Duckweed Stock Cooperative, the Department of Plant Biology and Pathology, and the NSF-IGERT project on Renewable and Sustainable Fuel Solutions (DGE-0903675) is gratefully acknowledged.
Electronic supplementary material
Below is the link to the electronic supplementary material.
About this article
Cite this article
Lam, E., Appenroth, K.J., Michael, T. et al. Duckweed in bloom: the 2nd International Conference on Duckweed Research and Applications heralds the return of a plant model for plant biology. Plant Mol Biol 84, 737–742 (2014). https://doi.org/10.1007/s11103-013-0162-9
Received:

Accepted:

Published:

Issue Date:
Keywords
Duckweed

Lemnaceae

Wastewater remediation

Biomass production

Aquatic agronomy

Plant genomics

Microbiome

Plant growth stimulating bacteria