Abstract
Quercus species (Oak) are deciduous or evergreen trees or shrubs. They are important members of most forests all over the world. The genus has received great attention since ancient times due to its medicinal, ecological and economical value. Preparations of Quercus (oak) species are used as hemostatic, antidiarrheic, astringent, or antiseptic agents, as well as for the treatment of burns, and inflammation of oral and anal mucosa. This review provides an overview of the polyphenolic constituents isolated and identified from Quercus species. In vitro and in vivo pharmacological studies are reviewed and discussed, focusing on anti-viral and anti-microbial, anti-diabetic, anti-inflammatory, hepatoprotective and anti-oxidative effects of extracts from these plant species. Most of the pharmacological effects can be explained by the presence of high amounts of tannins or flavonoids, and to a lesser extent by other secondary metabolites, present in all plant parts. However, future efforts should concentrate less on in vitro, more on in vivo (precilinical studies) and more clinical trials in order to confirm traditional use in the light of a rational phytotherapy.
Access options
Buy single article
Instant access to the full article PDF.
USD 39.95
Price excludes VAT (USA)
Tax calculation will be finalised during checkout.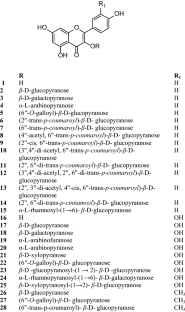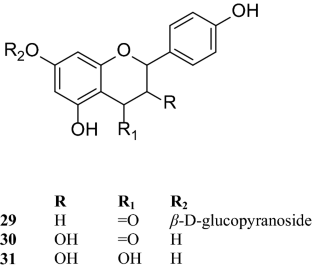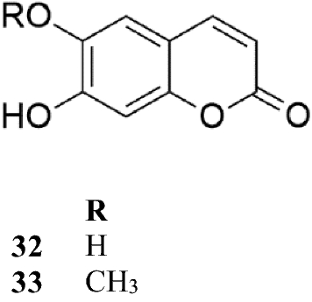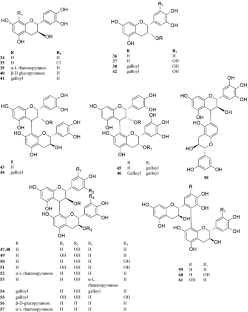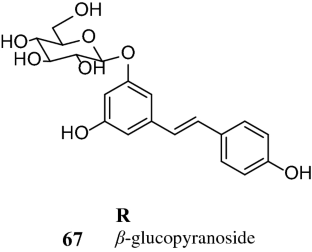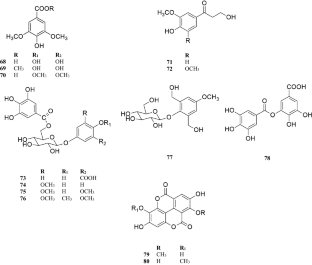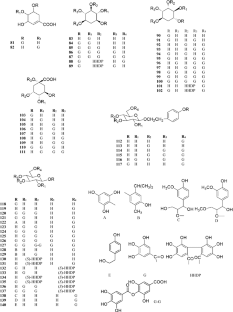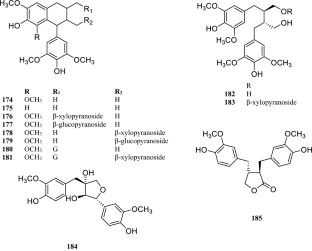 Abbreviations
ABTS:

2,2′-Azino-bis(3-ethylbenzothiazoline-6-sulphonicacid

AChE:

Acetylcholinesterase

ALT:

Serum alanine aminotransferase

AST:

Serum aspartate aminotransferase

BChE:

Butyrylcholinesterase

BHA:

Butylated hydroxyanisole

BHT:

Butylated hydroxytoluene

COX-2:

Cyclooxygenase-2

DPPH:

2,2-Diphenyl-1-picrylhydrazyl

ERK:

Extracellular signal–regulated kinase

FRAP:

Ferric reducing antioxidant power

IL:

Interleukin

LPS:

Lipopolysaccharide

MTT:

3-(4,5-Dimethylthiazol-2-yl)-2,5-diphenyltetrazolium bromide

NF-κB:

Nuclear factor kappa-light-chain-enhancer of activated B cells

NO:

Nitric oxide

Nrf2:

Nuclear factor erythroid 2-related factor 2

TEAC:

Trolox equivalent antioxidant capacity

TNF-α:

Tumour necrosis factor-alpha
References
Afifi FU, Abu-Irmaileh B (2000) Herbal medicine in Jordan with special emphasis on less commonly used medicinal herbs. J Ethnopharmacol 72:101–110

Aivazi AA, Vijayan VA (2009) Larvicidal activity of oak Quercus infectoria Oliv. (Fagaceae) gall extracts against Anopheles stephensi Liston. Parasitol Res 104(6):1289–1293

Akram E, Masoud K, Vahid N (2012) Evaluation of the antibacterial and wound healing activity of Quercus persica. J Basic Appl Sci 8:118–123

Akroum S (2017) Antifungal activity of acetone extracts from Punica granatum L., Quercus suber L. and Vicia faba L. J Mycol Med 27:83–89

Aleebrahim-Dehkordy E, Rafieian-Kopaei M, Amini-Khoei H, Abbasi S (2019) In vitro evaluation of antioxidant activity and antibacterial effects and measurement of total phenolic and flavonoid contents of Quercus brantii L. fruit extract. J Diet Suppl 16(4):408–416

Al-Qura'n S (2005) Ethnobotanical survey of folk toxic plants in southern part of Jordan. Toxicon 46:119–129

Amessis-Ouchemoukh N, Ouchemoukh S, Meziant N, Idiri Y, Hernanz D, Stinco CM, Rodríguez-Pulido FJ, Heredia FJ, Madani K, Luis J (2017) Bioactive metabolites involved in the antioxidant, anticancer andanticalpain activities of Ficus carica L., Ceratonia siliqua L. and Quercus ilex L. extracts. Ind Crops Prod 95:6–17

Amilah WN, Masrah WAW, Hasmah M, Noor Izani NJ (2014) In vitro antibacterial activity of Quercus infectoria Gall extracts against multidrug resistant bacteria. Trop Biomed 31(4):680–688

Amjad MS, Arshad M, Saboor A, Page S, Chaudhari SK (2017) Ethnobotanical profiling of the medicinal flora of Kotli, Azad Jammu and Kashmir, Pakistan: empirical reflections on multinomial logit specifications. Asian Pac J Trop Biomed 10:503–514

Anlas C, Bakirel T, Ustun-Alkan F, Çelik B, Yüzbaşıoğlu Baran M, Üstüner O, Kuruüzüm Uz A (2019) In vitro evaluation of the therapeutic potential of Anatolian kermes oak (Quercus coccifera L.) as an alternative wound healing agent. Ind Crops Prod 137:24–32

Argueta-Solis MG, Aguilar CN, Pintor-Ibarra LF, Chavez-Gonzalez M, Rojas-Molina R, Wong-Paz JE, Pedraza-Bucio FE, Rutiaga-Quinones JG (2018) Inhibition of lipid oxidation and related phenolic constituents in the wood and bark of three oak species (Quercus candicans, Q. laurina, and Q. rugosa). Agrociencia 52:757–766

Arı S, Temel M, Kargıoğlu M, Konuk M (2015) Ethnobotanical survey of plants used in Afyonkarahisar-Turkey. J Ethnobiol Ethnomed 11:84

Aroso IM, Araujo AR, Fernandes JP, Santos T, Batista MT, Pires RA, Mano JF, Reis RL (2017) Hydroalcoholic extracts from the bark of Quercus suber L. (Cork): optimization of extraction conditions, chemical composition and antioxidant potential. Wood Sci Technol 51:855–872

Bahador N, Baserisalehi M (2011) The Effect of Quercus castaneifolia Extract on Pathogenic Enteric Bacteria. Anaerobe 17:358–360

Baharuddin NS, Abdullah H, Wahab WNAWA (2015) Anti-Candida activity of Quercus infectoria gall extracts against Candida species. J Pharm Bioallied Sci 7(1):15–20

Basri DF, Fan SH (2005) The potential of aqueous and acetone extracts of galls of Quercus infectoria as antibacterial agents. Ind J Pharmacol 37:26–29

Baytop T (1999) Türkiye' de Bitkilerle Tedavi, 2nd edn. Nobel Tıp Kitabevi, Istanbul

Behçet L, Arık M (2013) An Ethnobotanical Investigation in East Anatolia (Turkey). Turk J Nat Sci 2(1):1–14

Bejarano I, Godoy-Cancho B, Franco L, Martinez-Canas MA, Tormo MA (2015) Quercus suber L. Cork extracts induce apoptosis in human myeloid leukaemia HL-60 Cells. Phytother Res 29:1180–1187

Belcaro G, Gizzi G, Hu S, Dugall M, Pellegrini L, Cornelli U, Cesarone MR, Trignani M, Maione C (2014) Robuvit® (French oak wood extract) in the management of functional, temporary hepatic damage. A registry, pilot study. Minerva Med 105(1):41–50

Berahou A, Auhmani A, Fdil N, Benharref A, Jana M, Gadhi CA (2007) Antibacterial activity of Quercus ilex bark's extracts. J Ethnopharmacol 112:426–429

Bhatia N, Friedman A, Del Rosso J (2019) Applications of topical oak bark extract in dermatology: clinical examples and discussion. J Drugs Dermatol 18(2):203–206

Bremness L (1994) Herbs. Dorling Kindersley Limited, London

Bulut G, Haznedaroğlu MZ, Doğan A, Koyu H, Tuzlacı E (2017) An ethnobotanical study of medicinal plants in Acipayam (Denizli-Turkey). J Herb Med 10:64–81

Bursal E, Boğa R (2018) Polyphenols analysed by UHPLC-ESI-MS/MS and antioxidant activities of molasses, acorn and leaves of oak (Quercus robur subsp. pedunculiflora). Progr Nutr 20(Supp1):167–175

Buruk K, Sokmen A, Aydin F, Ertürk M (2006) Antimicrobial activity of some endemic plants growingin the Eastern Black Sea Region, Turkey. Fitoterapia 77:388–391

Byung-Zun A (1974) Catechin trimers in oak (Quercus robur) bark. Arch Pharm 307(3):186–197

Byung-Zun A, Gstirner F (1973a) Catechin dimers in oak bark. Arch Pharm 306(1):6–17

Byung-Zun A, Gstirner F (1973b) Catechin dimers in oak (Quercus robur) bark. Arch Pharm 306(5):338–346

Byung-Zun A, Gstirner F (1973c) Catechin dimers in oak (Quercus robur) bark. Arch Pharm 306(5):353–360

Çakılcıoğlu U, Khatun S, Türkoğlu İ, Hayta Ş (2011) Ethnopharmacological survey of medicinal plants in Maden (Elazig-Turkey). J Ethnopharmacol 137:469–486

Carrico C, Ribeiro HM, Marto J (2018) Converting cork by-products to ecofriendly cork bioactive ingredients: novel pharmaceutical and cosmetics applications. Ind Crops Prod 125:72–84

Carrio E, Valles J (2012) Ethnobotany of medicinal plants used in Eastern Mallorca (Balearic Islands, Mediterranean Sea). J Ethnopharmacol 141:1021–1040

Castejon ML, Rosillo MA, Villegas I, Sanchez-Hidalgo M, Hadidi L, Zaidi F, Alarcón-de-la-Lastra C (2019) Quercus ilex extract ameliorates acute TNBS-Induced colitis in rats. Planta Med 85:670–677

Cetera P, Russo D, Milella L, Todaro L (2019) Thermo-treatment affects Quercus cerris L. wood properties and the antioxidant activity and chemical composition of its by-product extracts. Ind Crops Prod 130:380–388

Chokpaisarn J, Chusri S, Amnuaikit T, Udomuksorn W, Voravuthikunchai SP (2017a) Potential wound healing activity of Quercus infectoria formulation in diabetic rats. Peer J 10:7717

Chokpaisarn J, Urao N, Voravuthikunchai SP, Koh TJ (2017b) Quercus infectoria inhibits Set7/NF-κB inflammatory pathway in macrophages exposed to a diabetic environment. Cytokine 94:29–36

Chokpaisarn J, Chusri S, Voravuthikunchai SP (2019) Clinical randomized trial of topical Quercus infectoria ethanolic extract for the treatment of chronic diabetic ulcers. J Herb Med. https://doi.org/10.1016/j.hermed.2019.100301

Chu C, Chan TH, Kovacs BA (1975) Isolation and chemical identification of a substance exerting antihistamine like activity. Arch Int Pharmacodyn Ther 214(1):141–154

Chung I, Kim E, Kim J, Moon H (2010) Inhibition effects of the classical pathway complement of isolated compounds from Quercus glauca. Hum Exp Toxicol 30(9):1415–1419

Chusri S, Voravuthikunchai SP (2008) Quercus infectoria: a candidate for the control of methicillin-resistant Staphylococcus aureus infections. Phytother Res 22(4):560–562

Çizgen S, Tuttu S, Ursavaş S (2018) Harvest amounts and economic value of the Acorn in Turkey. Anatol J For Res 4(2):109–113

Custodio L, Patarra J, Albericio F, Neng NR, Nogueira JMF, Romano A (2013) Extracts from Quercus sp. acorns exhibit in vitro neuroprotective features through inhibition of cholinesterase and protection of the human dopaminergic cell line SH-SY5Y from hydrogen peroxide-induced cytotoxicity. Ind Crops Prod 45:114–120

Custodio L, Patarra J, Albericio F, Neng NR, Nogueira JMF, Romano A (2015) Phenolic composition, antioxidant potential and in vitro inhibitory activity of leaves and acorns of Quercus suber on key enzymes relevant for hyperglycemia and Alzheimer's disease. Ind Crops Prod 64:45–51

Dada G, Corbani A, Manitto P, Speranza G, Lunazzi L (1989) Lignan glycosides from the Hearwood of European Oak Quercus petraea. J Nat Prod 52(6):1327–1330

Dar M, Ikram M (1979) Studies on Quercus infectoria; isolation of syringic acid and determination of its central depressive activity. Planta Med 35:156–161

Deniz L, Serteser A, Kargıoğlu M (2010) Uşak Üniversitesi ve Yakın Çevresindeki Bazı Bitkilerin Mahalli Adları ve Etnobotanik Özellikleri. AKÜ Fen Bilimleri Dergisi 1:57–72

Dogan A, Celik I, Kaya MS (2015) Antidiabetic properties of lyophilized extract of acorn (Quercus brantii Lindl.) on experimentally STZ-induced diabetic rats. J Ethnopharmacol 176:243–251

Drozdz P, Pyrzynska K (2018) Assessment of polyphenol content and antioxidant activity of oak bark extracts. Eur J Wood Wood Prod 76:793–795

Ebrahimzadeh MA, Taheri MM, Ahmad-pour E, Montazeri M, Sarvi S, Akbari M, Daryani A (2017) Anti-toxoplasma effects of methanol extracts of Feijoa sellowiana, Quercus castaneifolia and Allium paradoxum. J Pharmacopunct 20(3):220–226

El-Agbar ZA, Naik RR, Shakya AK (2018) Fatty acids analysis and antioxidant activity of fixed oil of Quercus infectoria, grown in Jordan. Orient J Chem 34(3):1368–1374

Elçi B, Erik S (2006) Güdül (Ankara) ve Çevresinin Etnobotanik Özellikleri. Hacettepe Univ J Faculty Pharm 26(2):57–64

Endo M, Shigetomi K, Mitsuhashi S, Igarashi M, Ubukata M (2019) Isolation, structure determination and structure–activity relationship of anti-toxoplasma triterpenoids from Quercus crispula Blume outer bark. J Wood Sci 65(3):1–11

Enukidze DN, Moniava II (1972) Catechin content in the bark of oak trees growing in Georgia. Soobbshch Akademii Nauk 66(1):101–104

Ertuğ F (2000) An ethnobotanical study in Central Anatolia (Turkey). Econ Bot 54(2):155–182

Ertuğ F (2002) Bodrum yöresinde halk tıbbında yararlanılan bitkiler. 14. Bitkisel İlaç Hammaddeleri Toplantısı, Bildiriler, 29-31 Mayıs 2002, Eskişehir

European Pharmacopoeia (2014) 8th ed. (Ph. Eur. 8), Grundwerk, Deutscher Apotheker Verlag, Stuttgart

Ezer N, Avcı K (2004) Çerkeş (Çankırı) yöresinde kullanılan halk ilaçları. Hacettepe Univ J Faculty Pharm 24(2):67–80

Fagan MM (1918) The uses of insect galls. Am Nat 52:155–176

Fakour SH, Meshgi B (2016) Evaluation of the anthelminitic effects of Quercus robur extract against ovine gastrointestinal nematodes. J Vet Res 71(4):389–394

Ferianac V, Fülöp M, Ježovičová M, Radošinská J, Husseinová M, Feriancová M, Radošinská D, Barančík M, Muchová J, Hőgger P, Ďuračková Z (2020) The Oak-wood Extract Robuvit ® Improves Recovery and Oxidative Stress after Hysterectomy: a Randomized, Double-blind. Placebo-controlled Pilot Study. Nutrients 12(4):913

Fernandes A, Fernandes I, Luís Cruz L, Mateus N, Cabral M, Freitas V (2009) Antioxidant and biological properties of bioactive phenolic compounds from Quercus suber L. J Agric Food Chem 57:11154–11160

Fernandes A, Sousa A, Mateus N, Cabral M, Freitas V (2011) Analysis of phenolic compounds in cork from Quercus suber L. by HPLC–DAD/ESI–MS. Food Chem 125(4):1398–1405

Fernandez De Simon B, Cadahia E, Conde E, Garcia-Vallejo M, Conception M (1996) Low molecular weight phenolic compounds in Spanish Oak woods. J Agric Food Chem 44(6):1507–1511

Figueira I, Garcia G, Pimpão RC, Terrasso AP, Costa I, Almeida AF, Tavares L, Pais TF, Pinto P, Ventura MR, Filipe A, McDougall GJ, Stewart D, Kim KS, Palmela I, Brites D, Brito MA, Brito C, Santos CN (2017) Polyphenols journey through blood-brain barrier towards neuronal protection. Sci Rep 7:11456

Fontana N, Romussi G (1997) Triterpenoids, Steroids, and Flavonoids from Quercus virginiana. Pharmazie 52:331–332

Galiňanes C, Freire MS, González-Ălvarez J (2015) Antioxidant activity of phenolic extracts from chestnut fruit and forest industries residues. Eur J Wood Prod 73:651–659

Gamboa-Gomez CI, Simental-Mendia LE, Gonzalez-Laredo RF, Alcantar-Ororzco EJ, Monserrat-Juarez VH, Ramirez-Espana JC, Gallegos-Infante JA, Moreno-Jimenez MR, Rocha-Guzman NE (2017) In vitro and in vivo assessment of anti-hyperglycemic and antioxidant effects of Oak leaves (Quercus convallata and Quercus arizonica) infusions and fermented beverages. Food Res Int 102:690–699

Gezici S, Sekeroglu N (2019) Neuroprotective potential and phytochemical composition of acorn fruits. Ind Crop Prod 128:13–17

Gharzouli K, Khennouf S, Amira S, Gharzouli A (1999). Effects of aqueous extracts from Quercus ilex L. root bark, Punica granatum L. fruit peel and Artemisia herba-alba Asso leaves on ethanol-induced gastric damage in rats. Phytother Res 13(1):42–45

Gholamhoseinian A, Shahouzehi B, Joukar S, Iranpoor M (2012) Effect of Quercus infectoria and Rosa damascena on lipid profile and atherosclerotic plaque formation in rabbit model of hyperlipidemia. Pak J Biol Sci 15(1):27–33

Gholamhoseinian A, Sharifi-Far F, Rahimi-Naiini M (2017) Screening of methanol extracts of sixty plants from Kerman for their potential xanthine oxidase inhibitory activity. J Herbmed Pharmacol 6(3):126–129

Glabasnia A, Hofmann T (2006) Sensory-Directed Identification of Taste-Active Ellagitannins in American (Quercus alba L.) and European Oak Wood (Quercus robur L.) and Quantitative Analysis in Bourbon Whiskey and Oak-Matured Red Wines. J Agric Food Chem 54:3380–3390

Goun EA, Petrichenko VM, Solodnikov SU, Kline MA, Cunningham G, Nguyen C, Miles H (2002) Anticancer and antithrombin activity of Russian plants. J Ethnopharmacol 81(3):337–342

Gul F, Khan KM, Adhikari A, Zafar S, Akram M, Khan H, Saeed M (2017) Antimicrobial and antioxidant activities of a new metabolite from Quercus incana. Nat Prod Res 31(16):1901–1909

Günbatan T, Gürbüz İ, Gençler Özkan AM (2016) The current status of ethnopharmacobotanical knowledge in Çamlıdere (Ankara, Turkey). Turk J Botany 40:1501–1537

Güzel Y, Güzelşemme M, Miski M (2015) Ethnobotany of medicinal plants used in Antakya: a multicultural district in Hatay Province of Turkey. J Ethnopharmacol 174:118–152

Hadidi L, Louiza Babou L, Zaidi F, Valentiao P, Andrade PB, Grosso C (2017) Quercus ilex L.: how season, plant organ and extraction procedure, can influence chemistry and bioactivities. Chem Biodivers 14:e1600187

Hamad HO, Alma MH, Gulcin İ, Yılmaz MA, Karaoğul E (2017) Evaluation of phenolic contents and bioactivity of root and nutgall extracts from Iraqian Quercus infectoria Olivier. Rec Nat Prod 11(2):205–210

Harun J, Labosky PJ (1985) Antitermitic and antifungal properties of selected bark extractives. Wood Fiber Sci 17(3):327–335

Hassikou R, Oulladi H, Arahou M (2014) Activité antimycosique des extraits du chêne-liège Quercus suber sur Trichophyton rubrum et Candida albicans. Phytothérapie 12:206–212

Hernandez T, Estrella I, Duenas M, de Simon BF, Cadahia E (2007) Influence of wood origin in the polyphenolic composition of a Spanish red wine aging in bottle, after storage in barrels of Spanish, French and American oak wood. Eur Food Res Technol 224:695–705

Herve De Penhoat CLM, Michon VMF, Ohassan A, Peng S, Scalbert A, Gage D (1991) Roburin A, a dimeric ellagitannin from heartwood of Quercus robur. Phytochem 30(1):329–332

Higashi Y, Yamada H, Kobori G, Hirai S, Kawamura J, Okada Y (2005) Clinical equivalence trial of UROCALUN miniaturized tablet in patients with upper urinary tract stone disease. Hinyokika Kiyo 51(3):215–223

Horvathova M, Orszaghova Z, Laubertova L, Vavakova M, Sabaka P, Rohdewald P, Durackova Z, Muchova J (2014) Effect of the French oak wood extract Robuvit on markers of oxidative stress and activity of antioxidant enzymes in healthy volunteers: a pilot study. Oxid Med Cell Longevity 2014:639868

Hussein G, Miyashiro H, Nakamura N, Hattori M, Kakiuchi N, Shimotohno K (2000) Inhibitory effects of sudanese medicinal plant extracts on hepatitis C virus (HCV) protease. Phytother Res 14(7):510–516

Hwang JH, Lee BM (2007) Inhibitory effects of plant extracts on tyrosinase, L-DOPA oxidation, and melanin synthesis. J Toxicol Environ Health A 70(5):393–407

Hwang J, Kong T, Baek N, Pyun Y (2000) α-glycosidase inhibitory Activity of Hexagalloylglucose from the Galls of Quercus infectoria. Planta Med 66:273–274

Hwang JT, Choi HK, Kim SH, Chung S, Hur H, Park JH, Chung MY (2017) Hypolipidemic activity of Quercus acutissima fruit ethanol extract is mediated by inhibition of acetylation. J Med Food 20(6):542–549

Ikram M, Nowshad F (1977) Constituents of Quercus infectoria. Planta Med 31(3):286–287

Indrianingsih AW, Tachibana S, Dewi RT, Itoh K (2015) Antioxidant and α-glucosidase inhibitor activities of natural compounds isolated from Quercus gilva Blume leaves. Asian Pac J Trop Biomed 5(9):748–755

Ishimaru K, Nonaka G, Nishioka I (1987a) Flavan-3-ol and Procyanidin Glycosides from Quercus miyagii. Phytochem 26:1167–1170

Ishimaru K, Nonaka G, Nishioka I (1987b) Phenolic glycoside gallates from Quercus mongolica and Q. acutissima. Phytochem 26(4):1147–1152

Ishimaru K, Nonaka G, Nishioka I (1987c) Gallic acid esters of proto-quercitol, quinic acid and (-)-shikimic acid from Quercus mongolica and Q. myrsinaefolia. Phytochem 26(5):1501–1504

Ismail H, Rasheed A, Haq IU, Jafri L, Ullah N, Dilshad E, Sajid M, Mirza B (2017) Five indigenous plants of Pakistan with antinociceptive, anti-inflammatory, antidepressant, and anticoagulant properties in sprague dawley rats. Evid Based Complement Alternat Med 2017:7849501. https://doi.org/10.1155/2017/7849501

Ito H, Yamaguchi K, Kim TH, Khennouf S, Gharzouli K, Yoshida T (2002) Dimeric and trimeric hydrolyzable tannins from Quercus coccifera and Quercus suber. J Nat Prod 65:339–345

Jain S, Jacob M, Walker L, Tekwani B (2016) Screening North American plant extracts in vitro against Trypanosoma brucei for discovery of new antitrypanosomal drug leads. BMC Complem Altern Med 16:131–137

Jamshidzadeh A, Shokri Y, Ahmadi N, Mohamadi N, Sharififar F (2017) Quercus infectoria and Terminalia chebula decrease melanin content and tyrosinase activity in B16/F10 cell lines. J Pharm Pharmacogn Res 5(5):270–277

Jayashankar S, Panagoda GJ, Amaratunga EA, Perera K, Rajapakse PS (2011) A randomised double-blind placebo-controlled study on the effects of a herbal toothpaste on gingival bleeding, oral hygiene and microbial variables. Ceylon Med J 56:5–9

Jin YS, Heo SI, Lee MJ, Rhee HI, Wang MH (2005) Free radical scavenging and hepatoprotective actions of Quercus aliena acorn extract against CCl4-induced liver. Free Radic Res 39(12):1351–1358

Jo J, Jung JY, Nam JB, Park HB, Yang J (2015) Anti-apoptotic Effect of Steam Exploded Quercus variabilis. J Korean Wood Sci Technol 43(2):224–237

Kalemba D, Gora J, Kurusowska A (1985) Extracts from oak bark-cortex Quercus, Tluszcze. Srodki Piorace Kosmet 28(9–10):193–196

Kalra VK, Kukla AS, Seshardi TR (1966) A Chemical Examination of Quercus robur and Quercus incana. Current Sci 35(8):204–205

Kamano Y, Tachi Y, Otake T, Komatsu M (1968) Constituents of Quercus stenophylla. Yakugaku Zasshi 88(9):1235–1241

Kamano Y, Tachi Y, Otake T, Komatsu M (1969). Studies on the constituents of Quercus spp. 3. On the constituents of Quercus stenophylla Makino. 3. Yakugaku Zasshi 89(9): 1302–1305

Kamano Y, Tachi Y, Otake T, Komatsu M (1971) Isolation and structure of two new glycosides. Chem Pharm Bull 19(6):1113–1117

Karadağ R (2007). Doğal Boyamacılık. Geleneksel El Sanatları ve Mağazalar İşletme Müdürlüğü Yayınları No:3, Kültür Bakanlığı, Ankara, Türkiye; 11–104

Karcı E, Gürbüz İ, Akaydın G, Günbatan T (2017) Folk medicines of Bafra (Samsun-Turkey). Turk Biyokim Derg 42:381–399

Kargıoğlu M, Cenkci S, Serteser A, Evliyaoğlu N, Konuk M, Kök MŞ, Bağcı Y (2008) An ethnobotanical survey of inner-West Anatolia, Turkey. Hum Ecol 36:763–777

Karimi A, Moradi M, Saeedi M, Asgari S, Rafieian-Kopaei M (2013) Antiviral activity of Quercus persica L.: high efficacy and low toxicity. Adv Biomed Res 2(36):1–9

Karioti A, Bilia AR, Gabbiani C, Messori L, Skaltsa H (2009) Proanthocyanidin glycosides from the leaves of Quercus ilex L. (Fagaceae). Tetrahedron Lett 50:1771–1776

Karioti A, Bilia AR, Skaltsa H (2010) Quercus ilex L.: a rich source of polyacylated flavonoid glucosides. Food Chem 123:131–142

Karioti A, Sokovic M, Ciric A, Koukoulitsa C, Bilia AR, Skaltsa H (2011) Antimicrobial properties of Quercus ilex L. proanthocyanidin dimers and simple phenolics: evaluation of their synergistic activity with conventional antimicrobials and prediction of their pharmacokinetic profile. J Agric Food Chem 59:6412–6422

Kazmi STB, Majid M, Maryam S, Rahat A, Ahmed M, Khan MR, Haq IU (2018) Quercus dilatata Lindl. ex Royle ameliorates BPA induced hepatotoxicity in Sprague Dawley rats. Biomed Pharmacother 102:728–738

Kheirandish F, Delfan B, Mahmoudvand H, Moradi N, Ezatpour B, Ebrahimzadeh F, Rashidipour M (2016) Antileishmanial, antioxidant, and cytotoxic activities of Quercus infectoria Olivier extract. Biomed Pharmacother 82:208–215

Khennouf S, Gharzouli K, Amira S, Gharzouli A (1999) Effects of Quercus ilex and Punica granatum polyphenols against ethanol-induced gastric damage in Rats. Pharmazie 54(1):75–76

Khosravi AD, Behzadi A (2006) Evaluation of the antibacterial activity of the seed hull of Quercus brantii on some gram negative bacteria. Pak J Med Sci 22(4):429–432

Kim J, Kim H, Kim S, Lee K, Ham I, Whang W (2008) Antioxidative compounds from Quercus salicina Blume Stem. Arc. Pharm 31(3):274–278

Kim HH, KimDH OhMZ, Park KJ, Heo JH, Lee WM (2015) Inhibition of matrix metalloproteinase-1 and type-I procollagen expression by phenolic compounds isolated from the leaves of Quercus mongolica in ultraviolet-irradiated human fibroblast cells. Arch Pharm Res 38:11–17

Kim M, Park D, Song S, Seo H, Han D, Oh D, Jung S, Cho Y, Park K, Bae C, Yoon I, Cho S (2018) Analysis of the active constituents and evaluation of the biological effects of Quercus acuta Thunb. (Fagaceae) extracts. Molecules 23(7):pii: E1772. https://doi.org/10.3390/molecules23071772

Koseki J, Matsumoto T, Matsubara Y, Tsuchiya K, Mizuhara Y, Sekiguchi K, Nishimura H, Watanabe J, Kaneko A, Hattori T, Maemura K, Kase Y (2015) Inhibition of rat 5-reductase activity and testosterone-induced sebum synthesis in hamster sebocytes by an extract of Quercus acutissima cortex. J Evid Based Complement Altern Med 2015:853846. https://doi.org/10.1155/2015/853846

Kuliev ZA, Vdovin AD, Abdullaev ND, Makhmatkulov AB, Malikov VM (1997) Study of the catechins and procyanidins of Quercus robur. Chem Nat Compd 33(6):642–652

Kuridze MG, Leont'eva VG, Mudzhiri LA, Semenov AA, Lashki AD (1981) Isolation and identification of lignans from oakwood. Izvestija Akademii Nauk 7(2)

Larrosa M, González-Sarrías M, Yáñez-Gascón MJ, Selma MV, Azorín-Ortuño M, Toti S, Tomás-Barberán F, Dolara P, Espín JC (2010) Anti-inflammatory properties of a pomegranate extract and its metabolite urolithin-A in a Colitis rat model and the effect of colon inflammation on phenolic metabolism. J Nutr Biochem 21(8):717–725

Lorenz P, Heinrich M, Garcia-Käufer M, Grunewald F, Messerschmidt S, Herrick A, Gruber K, Beckmann C, Knoedler M, Huber R, Steinborn C, Stintzing FC, Gründemann C (2016) Constituents from oak bark (Quercus robur L.) inhibit degranulation and allergic mediator release from basophils and mast cells in vitro. J Ethnopharmacol 194:642–650

Makhlouf FZ, Squeo G, Barkat M, Trani A, Caponio F (2018) Antioxidant activity, tocopherols and polyphenols of acornoil obtained from Quercus species grown in Algeria. Food Res Int 114:208–213

Mammela P, Savolainen H, Lindroos L, Kangas J, Vartiainen T (2000) Analysis of Oak tannins by liquid chromatography-electrospray ionisation mass spectrometry. J Chromatogr A 89:75–83

Mansouri S, Safa A, Najar SG, Najar AG (2013) Inhibitory activity of Iranian plant extracts on growth and biofilm formation by Pseudomonas aeruginosa. Malays J Microbiol 9(2):176–183

Marchal A, Cretin BN, Sindt L, Waffo-Teguo P, Dubourdieu D (2015) Contribution of oak lignans to wine taste: chemical identification, sensory characterization and quantification. Tetrahedron 71:3148–3156

Mayer W, Bilzer W, Schauerte K (1976) Castavaloninic acid, isolation and elucidation of the structure. Justus Liebigs Ann Chem 759:876–881

Merzouki A, Ed-derfoufi F, Mesa JM (2000) Contribution to the knowledge of Rifian traditional medicine. II: Folk medicine in Ksar Lakbir district NW Morocco. Fitoterapia 71:278–307

Meziti H, Bouriche H, Kada S, Demirtas I, Kizil M, Senator A (2019) Phytochemical analysis, and antioxidant, antihemolytic and genoprotective effects of Quercus ilex L. and Pinus halepensis Mill. methanolic extracts. J Pharm Pharmacogn Res. 7(4):260–272

Moharram FA, Marzouk MS, El Dib RAM, El-Shenawy SM, Abdel-Rahman RF, Ibrahim RR (2015) Hepatoprotective, gastroprotective, antioxidant activity and phenolic constituents of Quercus robur leaves. J Pharm Sci Res 7(11):1055–1065

Moradi MT, Karimi A, Alidadi S, Ghasemi-Dehkordi P, Ghaffari-goosheh MS (2016a) Cytotoxicity and in vitro antioxidant potential of Quercus brantii acorn extract and the corresponding fractions. IJPPR 8(4):558–562

Moradi M, Karimi A, Alidadi S (2016b) In vitro antiproliferative and apoptosis-inducing activities of crude ethyle alcohole extract of Quercus brantii L. acorn and subsequent fractions, Chin J Nat Med 14(3):196–202

Moreno-Jimenez MR, Trujillo-Esquivel F, Gallegos-Corona MA, Reynoso-Camacho R, Gonzalez-Laredo RF, Gallegos-Infante JA, Rocha-Guzman NE, Ramos-Gomez M (2015) Antioxidant, anti-inflammatory and anticarcinogenic activities of edible red oak (Quercus spp.) infusions in rat colon carcinogenesis induced by 1,2-dimethylhydrazine. Food Chem Tox 80:144–153

Moriyama MT, Suga K, Miyazawa K, Tanaka T, Higashioka M, Noda K, Oka M, Tanaka M, Suzuki K (2009) Inhibitions of urinary oxidative stress and renal calcium level byan extract of Quercus salicina Blume/Quercus stenophylla Makinoin a rat calcium oxalate urolithiasis model. Int J Urol 16:397

Moshfeghy Z, Asadi K, Akbarzadeh M, Zare A, Poordast T, Emamghoreishi M, Najib FS, Sayadi M (2018) Quercus brantii Lindl. vaginal douche versus clotrimazole on vaginal candidiasis: a randomized clinical trial. J Pharmacopuncture 21(3):185–194

Muliawan SY, Kit LS, Devi S, Hashim O, Yusof R (2006) Inhibitory potential of Quercus lusitanica extract on Dengue virus type 2 replication. Southeast Asian J Trop Med Public Health 37(9):132–135

Mustafa H, Ismail N, Wahab W (2018) Anti-microbial activity of aqueous Quercus infectoria gall extract against Pathogenic Leptospira. Malays J Med Sci 25(4):42–50

Nabavizadeh MR, Zargaran A, Moazami F, Askari F, Sahebi S, Farhadpoor A, Farhadpoor A, Faridi P (2016) Comparison of the hemostatic activity of Quercus persica Jaub. & Spach. (Oak) with ferric sulfate in Bony Crypts. J Evid Based Complementary Altern Med 21(1):34–38

Natella F, Leoni G, Maldini M, Natarelli L, Comitato R, Schonlau F, Virgili F, Canali R (2014) Absorption, metabolism, and effects at transcriptome level of a standardized French Oak Wood Extract, Robuvit, in HealthyVolunteers: pilot Study. J Agric Food Chem 62:443–453

Nikolantonaki M, Daoud S, Noret L, Coelho C, Badet-Murat ML, Schmitt-Kopplin P, Gougeon RD (2019) Impact of Oak Wood Barrel Tannin Potential and Toasting on White Wine Antioxidant Stability. J Agric Food Chem 67(30):8402–8410

Nishimura H, Nonaka G, Nishioka I (1984a) Seven quinic acid gallates from Quercus stenophylla. Phytochem 23(11):2621–2623

Nishimura H, Nonaka G, Nishioka I (1984b) Eight new gallotannins containing a proto-quercitol core from Quercus stenophylla Makino. Chem Pharm Bull 32(5):1741–1749

Nishimura H, Nonaka G, Nishioka I (1984c) Two new ellagitannins containing a proto-quercitol core from Quercus stenophylla Makino. Chem Pharm Bull 32(5):1750–1753

Nishimura H, Nonaka G, Nishioka I (1984d) A gallotannin and two ellagitannins containing a p-hydroxyphenethyl alcohol 1-O-β-D-glucoside (Salidroside) Core from Quercus stenophylla Makino. Chem Pharm Bull 32(5):1735–1740

Nishimura H, Nonaka G, Nishioka I (1986a) Syllo-quercitol gallates and hexzahydroxydiphenoats from Quercus stenophylla. Phytochem 25(11):2599–2604

Nishimura H, Nonaka G, Nishioka I (1986b) Isolation and structures of Stenophynins A and B, Novel Tannins from Quercus stenophylla Makino. Chem Pharm Bull 34(8):3223–3227

Nishizawa M, Yamagishi T, Nonaka G, Nishioka L (1983) Isolation and charactization of poly galloylglucoses from Turkish galls (Quercus infectoria L.). J Chem Soc Perkin I 5:961–965

Nonaka G, Nishimura H, Nishioka I (1982) Seven new phenol glucoside gallates from Quercus stenophylla. Makino, Chem Pharm Bull 30(6):2061–2067

Nonaka G, Nishimura H, Nishioka I (1985) Isolation and Structures of Stenophyllanins A, B, and C, novel Tannins from Quercus stenophylla Makino. J Chem Soc Perkin Trans I 1:163–172

Nonaka G, Nakayama S, Nishioka I (1989) Isolation and structures of hydrolyzable tannins, phyllyraeoidins A-E from Quercus phillyraeoidies. Chem Pharm Bull 37(8):2030–2036

Nonaka G, Sakai T, Nakayama S, Nishioka I (1990) Isolation and structures of C-glycosyl Hydrolyzable Tannins from Turkish Galls. J Nat Prod 53(5):1297–1301

Nugroho A, Song B, Seong SH, Choi JS, Choi J, Choi J, Park H (2016) HPLC analysis of phenolic substances and Anti-Alzheimer's Activity of Korean Quercus Species. Nat Prod Sci 22(4):299–306

Olisova OY, Snarskaya ES, Gladko VV, Burova EP (2018) Russian traditional medicine in dermatology. Clin Dermatol 36:325–337

Öztürk F, Ölçücü C (2011) Ethnobotanical features of some plants in the district of Şemdinli (Hakkari-Turkey). Int J Acad Res 3:117–121

Öztürk M, Uysal I, Gücel S, Altundağ E, Doğan Y, Başlar S (2013) Medicinal uses of natural Dye-Yielding plants in Turkey. Res J Tex Apparel 17(2):69–80

Özüdoğru B, Akaydın G, Erik S, Yeşilada E (2011) Inferences from an ethnobotanical field expedition in the selected locations of Sivas and Yozgat provinces (Turkey). J Ethnopharmacol 137:85–98

Parada M, Carrio E, Bonet MA, Valles J (2009) Ethnobotany of the Alt Empordà region (Catalonia, Iberian Peninsula) Plants used in human traditional medicine. J Ethnopharmacol 124:609–618

Park S, Kim H, Yoon J, Lee H, Park G, Yi E, Yoon G, Schini-Kerth VB, Oak M (2016) The Effect of Quercus salicina Leaf extracts on vascular endothelial function: role of nitric oxide. J Nanosci Nanotechnol 16:2069–2071

Passalacqua NG, Guarrera PM, Fine G (2007) Contribution to the knowledge of the folk plant medicine in Calabria region (Southern Italy). Fitoterapia 78:52–68

Pentapati K, Kukkamalla MA, Siddiq H, Sabnis N (2019) Effectiveness of novel herbal dentifrice in control of plaque, gingivitis, and halitosis—randomized controlled trial. J Tradit Complement Med. https://doi.org/10.1016/j.jtcme.2019.06.006

Pieroni A (2000) Medicinal plants and food medicines in the folk traditions of the upper Lucca Province, Italy. J Ethnopharmacol 70:235–273

Pirozi F, Adeli K, Tavakoli M (2016) The study of Galls Growing on Oak tree's importance in producing Tannin (case study in Ghalaie region in Lorestan Province). Adv Biores 7:09–12

Polat R, Çakılcıoğlu U, Satıl F (2013) Traditional uses of medicinal plants in Solhan (Bingöl-Turkey). J Ethnopharmacol 148:951–963

Rocha-Guzman NE, Gallegos-Infante JA, Gonzalez-Laredo RF, Reynoso-Camacho R, Ramos-Gomez M, Garcia-Gasca T, Rodriguez-Munoz ME, Guzman-Maldonado SH, Medina-Torres L, Lujan-Garcia BA (2009) Antioxidant activity and genotoxic effect on HeLa cells of phenolic compounds from infusions of Quercus resinosa leaves. Food Chem 115:1320–1325

Roia FC (1966) The use of plants in hair and scalp preparations. Econ Bot 20:17–30

Romussi G, Lucchesini F (1993) Quercetin-3-sambubioside from Quercus pubescens. Pharmazie 48:227–228

Romussi G, Sancassan F (1983) Astragalin 6″-gallate from Quercus ilex L. Arch Pharm 316:648–649

Romussi G, Cafaggi S, Bignardi G (1982) Polyphenolic compounds from Quercus ilex L. Pharmazie 37:738–739

Romussi G, Parodi B, Sancassan F (1985) An unusual diester of astragalin with Cis- and trans-p-coumaric acid from Quercus ilex L. Liebigs Ann Chem 11:1867–1868

Romussi G, Bignardi G, Pizza C (1988a) Minor acylated flavonoids from Quercus cerris L. Liebigs Ann Chem 10:989–991

Romussi G, Ciarallo G, Parodi B (1988b) Glycosides from Quercus cerris L. Pharmazie 43:294–295

Romussi G, Bignardi G, Pizza C, De Tomassi N (1991a) New and revised structures of acylated flavonoids from Quercus suber. Arch Pharm 324:519–524

Romussi G, Parodi B, Caviglioli G (1991a) Flavonoid glycosides from Quercus pubescens Willd., Quercus cerris L. Pharmazie 46:679

Romussi G, Parodi B, Caviglioli G (1992) Flavonoid glycosides from Quercus canarienris Willd., Quercus cerris L. Pharmazie 47:877

Romussi G, Caviglioli G, Pizza C, De Tomassi N (1993) Triterpene saponins and flavonoids from Quercus laurifolia Michx. Arch Pharm 326:525–528

Romussi G, Barbieri G, Caviglioli G (1994) Triterpene saponines and flavonoids from Quercus imbricaria. Pharmazie 49:703–704

Romussi G, Barbieri G, De Tomassi N (1995) Minor polyphenols from Quercus rubra L. Pharmazie 50(6):443

Rutiaga-Quınones JG, Windeisen E, Schumacher P, Wegener G (2000) Antifungal effect of extracts from Quercus laurina Humb. Et Bonpl. Curr Top Phytochem 2:191–194

Saeed M, Gul F, Zakiullah Z, Gilani SN, Ur Rehman Y, Khan I, Muhammad N, Khan H (2016) Antinociceptive and anti-inflammatory properties of methanol fruit extract of Quercus incana in rat and mice models. Trop J Pharm Res 15(8):1691–1696

Sağıroğlu M, Dalgıç S, Toksoy S (2013) Medicinal plants used in Dalaman (Muğla) Turkey. Acad J 7:2053–2066

Sakar MK, Şöhretoğlu D, Özalp M, Ekizoğlu M, Piacente S, Pizza C (2005) Polyphenolic compounds and antimicrobial activity of Quercus aucheri leaves. Turk J Chem 29:555–559

Sargın SA (2015) Ethnobotanical survey of medicinal plants in Bozyazı district of Mersin, Turkey. J Ethnopharmacol 173:105–126

Sargın SA, Selvi S, Büyükcengiz M (2015) Ethnomedicinal plants of Aydıncık District of Mersin, Turkey. J Ethnopharmacol 174:200–216

Sari S, Barut B, Özel A, Kuruüzüm-Uz A, Şöhretoğlu D (2019) Tyrosinase and α-glucosidase potential of compounds isolated from Quercus coccifera bark: in vitro and in silico perspectives. Bioorg Chem 86:296–304

Sarıözlü NY, Kıvanc M (2011) Gallnuts (Quercus infectoria Oliv. and Rhus chinensis Mill.) and their usage in health. Nuts and Seeds in Health and Disease Prevention 1st Edition 505–511

Schaffer S, Halliwell B (2012) Do polyphenols enter the brain and does it matter? Sometheoretical and practical considerations. Genes Nutr 7:99–109

Sebai H, Rtibi K, Selmi S, Jridi M, Balti R, Marzouki L (2019) Modulating and opposite actions of two aqueous extracts prepared from Cinnamomum cassia L. bark and Quercus ilex L. on the gastrointestinal tract in rats, RSC Adv 38(9):21695–21706

Selma MV, Gonzalez-Sarrias A, Salas-Salvado J, Andres-Lacueva C, Alasalvar C, Orem A, Tomás-Barberán FA, Espín JC (2018) The gut microbiota metabolism of pomegranate or walnut ellagitannins yields two urolithin-metabotypes that correlate with cardiometabolic risk biomarkers: comparison between normoweight, overweight-obesity and metabolic syndrome. Clin Nutr 37(3):897–905

Sezik E, Yeşilada E, Honda G, Takaishi Y, Takeda Y, Tanaka T (2001) Traditional medicine in Turkey X. Folk medicine in Central Anatolia. J Ethnopharmacol 75:95–115

Shaheen M, Khan RA, Ahmed M, Mushtaq N, Khan N (2017) Antidiabetic efficacy of methanolic crude extract of Quercus dilatata fruit: a randomized control trial. Int J Pharmacol 13(5):501–506

Shen C, Hong K, Chen J, Zhang L, Lin Z, Huang H, Cheng H, Kuo Y (2012) Antioxidant and Anti-nitric Oxide Components from Quercus glauca. Chem Pharm Bull 60(7):924–929

Sher H, Aldosari A, Ali A, Boer HJ (2015) Indigenous knowledge of folk medicines among tribal minorities in Khyber Pakhtunkhwa, northwestern Pakistan. J Ethnopharmacol 166:157–167

Sheu SY, Hsu FL, Lin YC (1992) Two Gallates from Quercus glauca. Phytochem 31:2465–2468

Shon MS, Kim SK, Song JH, Kamegai M, Cha BY, Ishida Y, Lee SC, Kim GN (2016) Anti-oxidant and anti-adipogenic effects of acorn (Quercus acutissima CARR.) shell extracts via regulation of wnt signaling in 3T3-L1 cells. Food Sci. Biotechnol 25(3):875–882

Şöhretoğlu D, Sakar MK (2004) Polyphenolic constituents and biological activities of Quercus species. J Faculty Pharm Ankara Univ 33:187–217

Şöhretoğlu D, Sabuncuoğlu S, Harput ÜŞ (2012) Evaluation of antioxidative, protective effect against H2O2 induced cytotoxicity, and cytotoxic activities of three different Quercus species. Food ChemToxicol 50:141–146

Şöhretoğlu D, Kuruüzüm-Uz A, Simon A, Patocs T, Dekany M (2014) New secondary metabolites from Quercus coccifera L. Rec Nat Prod 8:323–329

Soto-Garcia M, Rosales-Castro M, Escalona-Cardoso GN, Paniagua-Castro N (2016) Evaluation of hypoglycemic and genotoxic effect of polyphenolic bark extract from Quercus sideroxyla. Evid Based Compl Alternat Med 1:1–7

Sun D, Wong H, Foo Y (1987) Proantocyanidin dimers and polymers from Quercus dentata. Phytochem 26(6):1825–1829

Suwalak S, Voravuthikunchai SP (2009) Morphological and ultrasructural changes in the cell structure of enterohaemorrhagic Escherichia coli. 0157: H7 following treatment with Quercus infectoria nut galls. J Electron Microsc Tech 58(5):315–320

Tayel AA, El-Sedfy MA, Ibrahim AI, Moussa SH (2018) Application of Quercus infectoria extract as a natural antimicrobial agent for chicken egg decontamination. Rev Argent Microbiol 50(4):391–397

Tetik F, Civelek S, Çakılcıoğlu U (2013) Traditional uses of some medicinal plants in Malatya (Turkey). J Ethnopharmacol 146:331–346

Türkmen N, Kırıcı S, Özgüven M, İnan M, Kaya DA (2004) An investigation of dye plants and their colourant substances in the eastern Mediterranean region of Turkey. Bot J Linn Soc 146:71–77

Tuzlaci E (2006) Şifa NiyetineTürkiye'nin Bitkisel Halk İlaçları. Alfa Publishing, Istanbul

Tuzlaci E (2011) Türkiye'nin Yabani Besin Bitkileri ve Ot Yemekleri. Alfa Publishing, Istanbul

Tuzlacı E (2016) Türkiye Bitkileri Geleneksel İlaç Rehberi. Bitkilerle Geleneksel Tedavi, İstanbul Medikal Yayıncılık, İstanbul, Türkiye

Tuzlacı E, Erol ML (1999) Turkish folk medicinal plants. Part II: Eğirdir (Isparta). Fitoterapia 70:593–610

Uğurlu E, Seçmen Ö (2008) Medicinal plants popularly used in the villages of Yunt Mountain (Manisa-Turkey). Fitoterapia 79:126–131

Valencia-Aviles E, Martinez-Flores H, Garcia-Perez M, Melendez-Herrera E, Garcia-Perez M (2019) Investigation of the antibacterial activity and subacute toxicity of a Quercus crassifolia polyphenolic bark extract for its potential use in functional foods. J Food Sci 84(7):1692–1702

Viegi L, Pieroni A, Guarrera PM, Vangelisti R (2003) A review of plants used in folk veterinary medicine in Italy as basis for a databank. J Ethnopharmacol 89:221–244

Vinha AF, Barreira JCM, Costa ASG, Oliveira MBPP (2016) ANewAge for Quercus spp. Fruits: review on nutritional and phytochemical composition and related biological activities of acorns. Compr Rev Food Sci Food Saf 15:947–981

Vivas N, Glories Y, Bourgeois G, Vitry C (1996) The heartwood ellagitannis of different oak (Quercus sp.) and chesnut species (Castanea sativa Mill.). Quantity analysis of red wines aging in barrels. J Sci Technol Tonnellerie 2:25–75

Volpp L, Ferianec V, Ježovičová M, Ďuračková Z, Scherf-Clavel O, Högger P (2020) Constituents and metabolites of a French Oak Wood Extract (Robuvit®) in Serum and Blood Cell Samples of Women Undergoing Hysterectomy. Front Pharmacol 11:74

Voravuthikunchai SP, Limsuwan S, Mitchell H (2006) Effects of Punica granatum Pericarps and Quercus infectoria nutgalls on cell surface hydrophobicity and cell survival of Helicobacter pylori. J Health Sci 52(2):154–159

Vovk I, Simonovska B, Andrensek S, Vuorela P (2003) Rotation planar extraction and planar rotation chromatography of oak (Quercus robur L.) Bark. J Chromatogr A 991(2):267–274

Wahab WA, Ahmad NS, Mohamad AN, Zainal SN, Abdullah H (2019) In vitro anti-Candida activity of Quercus infectoria gall extract-based vaginal cream and its local tissue effects in vivo. Malays J Microbiol 15(2):159–165

Xu X, Wang Z, Rahbek C, Lessard J-P, Fang J (2013) Evolutionary history influences the effects of water–energy dynamics on oak diversity in Asia. J Biogeogr 40:2146–2155

Xu X, Wang Z, Rahbek C, Sanders NJ, Fang J (2016) Geographical variation in the importance of water and energy for oak diversity. J Biogeogr 43:279–288

Xu J, Wang X, Su G, Yue J, Sun Y, Cao J, Zhang X, Zhao Y (2018) The antioxidant and anti-hepatic fibrosis activities of acorns (Quercus liaotungensis) and their natural galloyl triterpenes. J Funct Foods 46:567–578

Xu X, Dimitrov D, Shrestha N, Rahbek C, Wang Z (2019) A consistent species richness–climate relationship for oaks across the Northern Hemisphere. Glob Ecol Biogeogr 28:1051–1066

Yaghini J, Shahabooei Aslani A, Zadeh MR, Kiani S, Naghsh N (2014) Efficacy of a local-drug delivery gel containing extracts of Quercus brantii and Coriandrum sativum as an adjunct to scaling and root planing in moderate chronic periodontitis patients. J Res Pharm Pract 3(2):67–71

Yang J, Zhou Y, Liu H, Wang J, Hu J (2015) MCI extraction from Turkish galls played protective roles against X-ray-induced damage in AHH-1 cells. Int J Clin Exp Pathol 8(7):8122–8128

Yeşilada E, Honda G, Sezik E, Tabata M, Fujita T, Tanaka T, Takeda Y, Takaishi Y (1995) Traditional medicine in Turkey. V. Folk medicine in the inner Taurus Mountains. J Ethnopharmacol 46:133–152

Yeşilyurt EB, Şimşek I, Akaydın G, Yeşilada E (2017) An ethnobotanical survey in selected districts of the Black Sea region (Turkey). Turk J Botany 41:47–62

Yin P, Yang L, Xue Q, Yu M, Yao F, Sun L, Liu Y (2018) Identification and inhibitory activities of ellagic acid- and kaempferol-derivatives from Mongolian oak cups against a-glucosidase, a-amylase and protein glycation linked to type II diabetes and its complications and their influence on HepG2 cells'viability. Arab J Chem 11:1247–1259

Yin J, Kim HH, Hwang IH, Kim DH, Lee MW (2019) Anti-inflammatory effects of phenolic compounds isolated from Quercus mongolica Fisch. ex Ledeb. on UVB-irradiated human skin cells. Molecules 24(3094). https://doi.org/10.3390/molecules24173094

Yoon IS, Park DH, Bae MS, Oh DS, Kwon NH, Kim JE, Choi CY, Cho SS (2017) In vitro and in vivo studies on Quercus acuta Thunb. (Fagaceae) extract: active constituents, serum uric acid suppression, and xanthine oxidase inhibitory activity. Evid Based Complement Alternat Med. 2017:4097195. https://doi.org/10.1155/2017/4097195

Youn UY, Shon MS, Kim GN, Katagiri R, Harata K, Kamegai M, Ishida Y, Lee SC (2016) Antioxidant and anti-adipogenic activities of acorn shells. Food Sci Biotechnol 25(4):1183–1187

Youn SH, Kwon JH, Yin J, Tam LT, Ahn HS, Myung SC, Lee MW (2017) Anti-inflammatory and anti-urolithiasis effects of polyphenolic compounds from Quercus gilva Blume. Molecules 22(7):E1121. https://doi.org/10.3390/molecules22071121

Yousef OM, El-Raey M, El Sanousi AA, Shalaby MA (2014) In vitro primary evaluation of antiviral activity of crude extract of Quercus ilex L. against amantadine resistant orthomyxo virus. Int J Virol 10(1):17–27

Zang J, Ma S, Wang C, Guo G, Zhou L, Tian X, Lv M, Zhang J, Han B (2018) Screening for active constituents in Turkish galls against ulcerative colitis by mass spectrometry guided preparative chromatography strategy: in silico, in vitro and in vivo study. Food Funct 9(10):5124–5138

Zangeneh MM, Pooyanmehr M, Zangeneh A (2019) Biochemical, histopathological, and pharmacological evaluations of cutaneous wound healing properties of Quercus brantii ethanolic extract ointment in male rats. Comp Clin Path. https://doi.org/10.1007/s00580-019-02997-w

Zeng X, Fu G, Tian K, Sun J, Xiong H, Huang X, Jiang Z (2014) Acutissimanide, a new lignan with antioxidant activity isolated from the bark of Quercus acutissima Carruth. Nat Prod Res 28(17):1364–1370

Zhang B, Cai J, Duan CQ, Reeves MJ, He F (2015) A review of polyphenolics in oak woods. Int J Mol Sci 16(4):6978–7014

Zhou Y, Sun Q (2000) Study on chemical constituents of Quercus engleriana. Shenyang Yaoke Daxue Xuebao 16:194–197
Additional information
Publisher's Note
Springer Nature remains neutral with regard to jurisdictional claims in published maps and institutional affiliations.
About this article
Cite this article
Şöhretoğlu, D., Renda, G. The polyphenolic profile of Oak (Quercus) species: a phytochemical and pharmacological overview. Phytochem Rev 19, 1379–1426 (2020). https://doi.org/10.1007/s11101-020-09707-3
Received:

Accepted:

Published:

Issue Date:

DOI: https://doi.org/10.1007/s11101-020-09707-3
Keywords