Abstract
Lamium album, commonly known as white dead nettle or non-stinging nettle is a flowering herbaceous plant, native throughout Europe, Western Asia and North Africa. From ancient times this plant has been endowed with revival, curative and culinary virtues. In the past, in the traditional and folk medicine white dead nettle has been used mainly for its anti-inflammatory, astringent and anti-septic activity. Nowadays significant amount of knowledge on the efficacy of extracts and raw material of L. album is accumulated and a number of health-related beneficial activities have been scientifically proven. In vitro analyses conducted in various model systems have demonstrated antiviral, antimicrobial, antioxidant, anticancer, cytoprotective, wound healing and other important pharmacological effects. The present review summarizes the recent information on the phytochemical features of this pharmacologically important species. The findings on the chemical composition, biological activities and the pharmacological properties underlying the revival secret of white dead nettle are described and discussed in the view of potential applications for treatment of human diseases. Trends for further research are outlined.
This is a preview of subscription content, log in to check access.
Access options
Buy single article
Instant access to the full article PDF.
US$ 39.95
Tax calculation will be finalised during checkout.
Subscribe to journal
Immediate online access to all issues from 2019. Subscription will auto renew annually.
US$ 79
Tax calculation will be finalised during checkout.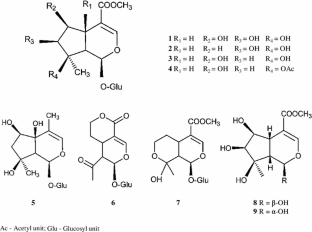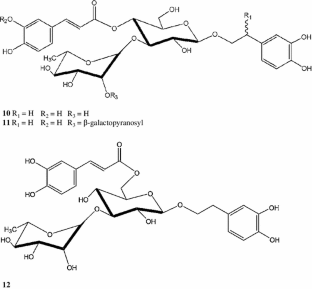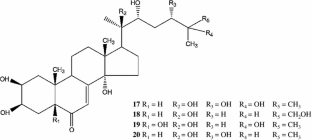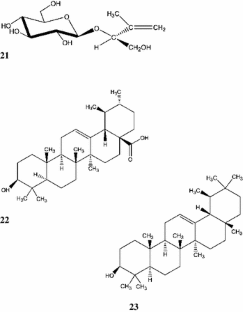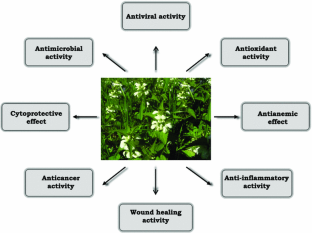 References
Alipieva K, Evstatieva L, Handjieva N, Popov S (2003a) Comparative analysis of the composition of flower volatiles from Lamium L. species and Lamiastrum galeobdolon Heist. ex Febr. Z Naturforsch C 58(11–12):779–782

Alipieva K, Taskova RM, Evstatieva LN, Handjieva NV, Popov SS (2003b) Benzoxazinoids and iridoid glucosides from four Lamium species. Phytochemistry 64:1413–1417

Alipieva K, Taskova R, Jensen SR, Handjieva N (2006) Iridoid glucosides from Lamium album and Lamium maculatum (Lamiaceae). Biochem Syst Ecol 34:88–91

Alipieva K, Kokubun T, Taskova R, Evstatieva L, Handjieva N (2007) LC-ESI-MS analysis of iridoid glucosides in Lamium species. Biochem Syst Ecol 35:17–22

Bacon TH, Levin MJ, Leary JJ, Sarisky RT, Sutton D (2003) Herpes simplex virus resistance to aciclovir and penciclovir after two decades of antiviral therapy. Clin Microbiol Rev 16(1):114–128

Birkett MA, Al Abassi S, Krober T, Chamberlain K, Hooper AM, Guerin PM, Pettersson J, Pickett JA, Slade R, Wadhams LJ (2008) Antiectoparasitic activity of the gum resin, gum haggar, from the East Africa plant, Commiphora holtziana. Phytochemistry 69:1710–1715

Bremness L (1995) The complete book of herbs. Dorling Kindersley, London

Budzianowski J, Budzianowska A (2006) Chromatographic and spectrophotometric analyses of the DPPH free radical scavenging activity of the fractionated extracts from Lamium album L., Lamium purpureum L. and Viscum album L. Herba Pol 52(1–2):51–57

Budzianowski J, Skrzypczak L (1995) Phenylpropanoid esters from Lamium album flowers. Phytochemistry 38(4):997–1001

Chevalier A (2001) Encyclopedia of medicinal plants. Dorling Kindersley, Australia, p 225

Chipeva VA, Petrova DC, Geneva ME, Dimitrova MA, Moncheva PA, Kapchina-Toteva VM (2013) Antimicrobial activity of extracts from in vivo and in vitro propagated Lamium album L. plants. Afr J Tradit Complement Altern Med 10:5595–5662

Damtoft S (1992) Iridoid glucosides from Lamium album. Phytochemistry 31:175–178

Damtoft S, Jensen SR (1995) Hemialboside, a hemiterpene glucoside from Lamium album. Phytochemistry 39:923–924

Davis GL, Esteban-Mur R, Rustgi V, Hoefs J, Gordon SC, Trepo C, Shiffman ML, Zeuzem S, Craxi A, Ling MH, Albrecht J (1998) Interferon alfa-2b alone or in combination with ribavirin for the treatment of relapse of chronic hepatitis C. International Hepatitis Interventional Therapy Group. N Engl J Med 339:1493–1499

Dimitrova M, Yordanova Z, Kapchina-Toteva V (2011) Infl uence of 6-benzylaminopurine and indole-3-butyric acid on in vitro propagation and secondary metabolites accumulation in Lamium album L. from Lozen mountain. Acta Hort 955:315–321

Dutton A, Mattiacii L, Amado R, Dorn S (2002) A novel function of the triterpene squalene in a tritrophic system. J Chem Ecol 28:103–116

Eigtved P, Jensen SR, Nielsen BJ (1974) A novel iridoid glucoside isolated from Lamium album L. Acta Chem Scand B 28:85–91

Flamini G, Cioni PL, Morelli I (2005) Composition of the essential oils and in vivo emission of volatiles of four Lamium species from Italy: L. purpureum, L. hybridum, L. bifidum and L. amplexicaule. Food Chem 91:63–68

Fu G, Pang H, Wong YH (2008) Naturally occurring phenylethanoid glycosides: potential leads for new therapeutics. Curr Med Chem 15:2592–2613

Gao J, Morgan G, Tieu D, Schwalb TA, Luo JY, Wheeler LA, Stern ME (2004) ICAM-1 expression predisposes ocular tissues to immune-based inflammation in dry eye patients and Sjögrens syndrome-like MRL/lpr mice. Exp Eye Res 78:823–835

Ghule B, Palve S, Rathi L, Yeole P (2012) Validated HPTLC method for simultaneous determination of shanzhiside methyl ester and barlerin in Barleria prionitis. J Planar Chromatogr Mod TLC 25:426–432

Grieve M (1994) A modern herbal: the medicinal, culinary, cosmetic, and economic properties, cultivation and folklore of herbs, grasses, fungi, shrubs and trees with all their modern scientific uses. Tiger Books International, London, pp 579–580

Gülçin I (2006) Antioxidant activity of caffeic acid (3,4-dihydroxycinnamic acid). Toxicology 217:213–220

He X, Lin GX, Chen MG, Zhang JX, Ma Q (2007) Protection against chromium (VI)-induced oxidative stress and apoptosis by Nrf2. Recruiting Nrf2 into the nucleus and disrupting the nuclear Nrf2/Keap1 association. Toxicol Sci 98:298–309

Heinrich M, Müller WE, Galli C (2006) Local mediterranean food plants and nutraceuticals, vol 59. Karger, Basel

Hsu Y-L, Kuo P-L, Lin Ch–Ch (2004) Proloferative inhibition, cell-cycle dysregulation, and induction of apoptosis by ursolic acid in human non-small cell lung cancer A549 cells. Life Sci 75:2303–23016

Istatkova R, Nikolaeva-Glomb L, Galabov A, Yadamsuren GO, Samdan J, Dangaa S, Philipov S (2012) Chemical and antiviral study on alkaloids from Papaver pseudocanescens M. Pop. Z Naturforsch C 67(1–2):22–28

Jakubowicz-Gil J, Paduch R, Piersiak T, Głowniak K, Gawron A, Kandefer-Szerszeń M (2005) The effect of quercetin on pro-apoptotic activity of cisplatin in Hela cells. Biochem Pharmacol 69:1343–1350

Kirakosyan A, Sirvent TM, Gibson DM, Kaufman PB (2004) The production of hypericins and hyperforin by in vitro cultures of St. John's wort (Hypericum perforatum). Biotechnol Appl Biochem 39:71–81

Kokoska L, Polesny Z, Rada V, Nepovim A, Vanek T (2002) Screening of some Siberian medicinal plants for antimicrobial activity. J Ethnopharmacol 82:51–53

Lafont R, Dinan L (2003) Practical uses for ecdysteroids in mammals including humans: an update. J Insect Sci 3:7

Legault J, Pichette A (2007) Potentiating effect of β-caryophyllene on anticancer activity of α-humulene, isocaryophyllene and paclitaxel. J Pharm Pharmacol 59:1643–1647

Luczaj L (2008) Archival data on wild food plants used in Poland in 1948. J Ethnobiol Ethnomed 4:4

Matkowski A, Piotrowska M (2006) Antioxidant and free radical scavenging activities of some medicinal plants from Lamiaceae. Fitoterapia 77:346–353

Moskova-Doumanova V, Miteva G, Dimitrova M, Topouzova-Hristova T, Kapchina V (2012) Methanol and chlorophorm extracts from Lamium album L. affect cell properties of A549 cancer lung cell line. Biotechnol Biotechnol Eq 26:120–125

Newman DJ, Cragg GM (2007) Natural products as sources of new drugs over the last 25 years. J Nat Prod 70:461–477

Ninomiya K, Nishida S, Matsura Y, Asada M, Kawahara Y, Yoshikawa M, Nishida N, Matsuura Y (2006) Fat-metabolism improving agent for use in food/drink for improving fat metabolism and preventing/treating lifestyle related disease e.g. diabetes, contains polar solvent extract of herb e.g. rose hip fruit, mugwort or safflower. In Morshita Jintan KK, MORI-Non-standard, p 19

O'Prey J, Brown J, Fleming J, Harrison PR (2003) Effects of dietary flavonoids on major signal transduction pathways in human epithelial cells. Biochem Pharmacol 66:2075–2088

Paduch R, Wozniak A (2012) Plant extracts effect on sICAM-1 release form human corneal cells. Annales Universitatis Mariae Curie-Skłodowska Lublin-Polonia LXVII(2):45–51

Paduch R, Wójciak-Kosior M, Matysik G (2007) Investigation of biological activity of Lamii albi flos extracts. J Ethnopharmacol 110:69–75

Paduch R, Matysik G, Wójciak-Kosior M, Kandefer-Szerszeń M, Skalska-Kamińska A, Nowak-Kryska M, Niedziela P (2008) Lamium album extracts express free radical scavenging and cytotoxic activities. Polish J Environ Stud 17:569–580

Pereira OR, Domingues MRM, Silva AMS, Cardoso SM (2012) Phenolic constituents of Lamium album: focus on isoscutellarein derivatives. Food Res Int 48:330–335

Pereira OR, Macias RIR, Perez MJ, Marin JJG, Cardoso SM (2013) Protective effects of phenolic constituents from Cytisus multiflorus, Lamium album L. and Thymus citriodorus on liver cells. J Funct Foods 5:1170–1179

Petukhova NM, Buryakina AV, Avenirova EL, Burakova MA, Drozhzhina EV (2008) Studies of the biological activity of an oil extract of the snakeflower Lamium album. Pharm Chem J 42:354–356

Savchenko T, Blackford M, Sarker SD, Dinan L (2001) Phytoecdysteroids from Lamium spp: identification and distribution within plants. Biochem Syst Ecol 29:891–900

Son YO, Hitron JA, Wang X, Chang QS, Pan JJ, Zhang Z, Liu JK, Wang SX, Lee JC, Shi XL (2010) Cr(VI) induces mitochondrial-mediated and caspase-dependent apoptosis through reactive oxygen species-mediated p53 activation in JB6 Cl41 cells. Toxicol Appl Pharmacol 245:226–235

Spencer JPE, Abd El Mohsen MM, Rice-Evans C (2004) Cellular uptake and metabolism of flavonoids and their metabolites: implications for their bioactivity. Arch Biochem and Biophys 423:148–161

Todorov D, Dimitrova M, Shishkova K, Yordanova Zh, Kapchina-Toteva V, Shishkov S (2013) Comparative anti-herpes effects of the chlorophorm in vitro and in vivo extracts, derived from Lamium album L. Bulg J Agric Sci 19:190–193

Topouzova-Hristova T, Moskova-Doumanova V, Keremidarska M, Doumanov J, Miteva G, Petkova B, Kapchina-Toteva V (2012) Anticancer effect of plant extracts from Lamium album L. by induction of cell death in vitro. Sci Technol II 1:55–59

Trouillas P, Calliste C-A, Allais D-P, Simon A, Marfaka A, Delageb C, Durouxa J-L (2003) Antioxidant, anti-inflammatory and antiproliferative properties of sixteen water plant extracts used in the Limousin countryside as herbal teas. Food Chem 80:399–407

Turner NJ, Luczaj LJ, Migliorini P, Pieroni A, Dreon AL, Sacchetti LE (2011) Edible and tended wild plants, traditional ecological knowledge and agroecology. Crit Rev Plant Sci 30(1–2):198–225

Valyova MS, Dimitrova MA, Ganeva YA, Kapchina-Toteva VM, Yordanova ZP (2011) Evaluation of antioxidant and free radical scavenging potential of Lamium album L. growing in Bulgaria. J Pharm Res 4:945–947

Wojciak-Kosior M, Sowa I, Kocjan R, Nowak R (2013) Effect of different extraction techniques on quantification of oleanolic and ursolic acid in Lamii albi flos. Ind Crop Prod 44:373–377

Xu F (2008) Chinese medicine e.g. for treating arthropathy, comprises broad cocklebur, vervain, condyle grass, motherwort, saxifrage, cactus, mulberry branch, white dead nettle, Boston ivy, Folium photiniae, water pepper and Chinese fever vine. In: Xu F, XUFF-Individual, p 10

Yalçin FN, Kaya D (2006) Ethnobotany, pharmacology and phytochemistry of the genus Lamium (Lamiaceae). Fabad J Pharm Sci 31:43–52

Zhang H, Rothwangl K, Mesecar AD, Sabahi A, Rong L, Fong HH (2009) Lamiridosins, hepatitis C virus entry inhibitors from Lamium album. J Nat Prod 72:2158–2162
Acknowledgments
This work was financially supported by the Grant no. DTK-02-29/2009 of Ministry of Education, Youth and Science, Bulgaria.
About this article
Cite this article
Yordanova, Z.P., Zhiponova, M.K., Iakimova, E.T. et al. Revealing the reviving secret of the white dead nettle (Lamium album L.). Phytochem Rev 13, 375–389 (2014). https://doi.org/10.1007/s11101-014-9356-2
Received:

Accepted:

Published:

Issue Date:
Keywords
Iridoids

Lamium album

Pharmacological properties

Phenylethanoid glycosides

Terpenes