Abstract
In paradigm exercises of agency, individuals guide their activities toward some goal. A central challenge for action theory is to explain how individuals guide. This challenge is an instance of the more general problem of how to accommodate individuals and their actions in the natural world, as explained by natural science. Two dominant traditions–primitivism and the causal theory–fail to address the challenge in a satisfying way. Causal theorists appeal to causation by an intention, through a feedback mechanism, in explaining guidance. Primitivists postulate primitive agential capacities in their explanations. The latter neglect to explain how primitive capacities integrate with findings from natural science. The former do not explain why some feedback mechanism's activity amounts to the agent's guidance. In this paper I argue that both traditions should acknowledge a capacity to guide, as actually constituted by the executive system. I argue that appeals to this empirically discovered psychological system explain how individuals guide in a way that integrates with explanations from cognitive science. Individuals' capacity to guide is embedded in the natural world through the activity of its constituent (mechanistic) components.
Access options
Buy single article
Instant access to the full article PDF.
USD 39.95
Price excludes VAT (USA)
Tax calculation will be finalised during checkout.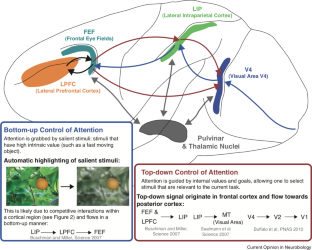 Notes
What I say here closely tracks Frankfurt's exposition. Frankfurt's (1978, 74).

Hume, Enquiry, Section VII, pt. 1; Kant, Critique of pure reason, B 130/40.

Different philosophers formulate the puzzle in different ways. Sometimes, they contrast ideas of free or responsible action with conceptions of the natural world as deterministic. (Pereboom, 2004) Others formulate the puzzle in terms of a clash between primitive agent-causation and scientifically respectable event-causation. (Bishop, 1989; Hornsby, 1996; Velleman, 1992) Yet others formulate the puzzle as a clash between the ontology that natural science is committed to and an ontology acknowledging agents and their acts. (Bishop, 1989; Hornsby, 2004; Nagel, 1986; Steward, 2012) I focus on the third formulation of the puzzle.

Not all causal theorists stake their view on the possibility of reduction.

This is what makes causalist theories especially attractive in the present context. As a reviewer rightly points out, many causalists would rather emphasize that causation is essential to action as the most fundamental attraction of causal theories.

Bishop acknowledges this threat in his discussion of 'heteromesial' cases, in which feedback mechanisms connect to other agent's brains. (Bishop, 1989, 169ff.).

Steward, 2012, 55ff. makes a similar point.

My notion of an executive system derives from the specific strand of research documented in the main text, without committing to all details of the models. I believe that it constitutes a fairly uncontroversial regimentation of parts of the literature on cognitive control.

Compare: "There is general agreement that there are three core EFs …: inhibition … (behavioral inhibition) and interference control (selective attention and cognitive inhibition), working memory (WM), and cognitive flexibility (also called set shifting …)." (Diamond, 2013, 136) Diamond counts three executive functions, instead of four, since she does not distinguish between selective attention and cognitive inhibition. I refrain from using the term "attention," since resource-allocation by the executive system often seems to involve some non-attentional processing-enhancing bias. Compare also what neuroscientists write: "Cognitive control stems from the active maintenance of patterns of activity in the prefrontal cortex that represents goals and the means to achieve them. They provide bias signals to other brain structures whose net effect is to guide the flow of activity along neural pathways that establish the proper mappings between inputs, internal states, and outputs needed to perform a given task." (Miller & Cohen, 2001, 167) Similarly: "There appear to be at least two types of top-down signal, one that serves to enhance task-relevant information and another that serves to suppress task-relevant information." (D'Esposito, 2007, 768) Computational modelers write that the system "is responsible for the active maintenance (representation in working memory) of task information (responsible for the execution of goal-directed behavior) that is particularly critical when task-relevant behavior demands that interference from distracting source of information be ignored (attention) and/or competing response tendencies be overcome (inhibition)." (Botvinick & Cohen, 2014, 1255).

What motivates focusing on these executive functions? "First, they seem to be relatively circumscribed, lower level functions … and hence can be operationally defined in a fairly precise manner. Second, for these three executive functions, a number of well-studied, relatively simple cognitive tasks that we believed would primarily tap each target function were available. Third, and perhaps most importantly, the three target functions are likely to be implicated in the performance of more complex, conventional executive tests." (Miyake et al., 2000, 54/5) Neuroscientists have found evidence for neural mechanisms constituting these functions in the brain. (Gazzaniga et al., 2014) And modelers have shown that they are required to devise networks that replicate human goal-directed behavior. (Botvinick & Cohen, 2014, 1264; Rougier et al., 2005)

Why should we think of them as constituting a "system"? First, already Miyake et al., 2000 found that the executive functions "are separable but moderately correlated constructs, thus indicating both unity and diversity of executive functions." (Ibid., 87) Second, the executive functions are jointly realized by fairly closely connected networks in PFC. Finally, they share a common function–that of controlling other psychological sub-systems. But while standard in cognitive science, not too much should be read into this term.

The characterization of the executive system in the main text is intended to be flexible enough to accommodate empirical advances. Thanks to a reviewer for prompting clarification.

Attention has been said to consist in our mental capacities' cognitive unison (Mole, 2011), the selection of a stimulus for a response by the individual (Wu, 2014), the regulation of priority structures (Watzl, 2017), the making-available of information to thought (Smithies, 2011) and to working memory (Prinz, 2012). What I say about visual attention is, as far as I can see, compatible with each of these accounts.

Even irrelevant items stored in working memory can interfere with subjects' search. (Soto et al., 2005).

Would not damage to V1 interfere with individual's guidance of their attention shifts as well? Or damage to the priority map-mechanism? Both types of interference would be too unspecific to indicate that either sub-system helps constitute individuals' capacity to guide. If we damaged V1, visual information could not serve as input to computations of priority. In many cases, lack of this information would indeed interfere with individuals' search. But such damage affects not merely the individual's actively guided attention-shifts, but many passive attention-shifts as well. Similarly for damage to the priority map-mechanism. The argument about capacity-constitution in this section relies on the argument in Sect. 4, to the effect that the available evidence supports the claim that executive regulation most closely correlates with individuals' guidance of their attention-shifts.

The literature acknowledges three marks of individual-level states and events. The third mark is their being phenomenally conscious. Since I reject a functional explanation of phenomenal consciousness, I do not think that appeals to executive functioning explain states and events' being conscious in any interesting sense. For this reason I relegate the third mark of individual-level states and events to this footnote. See Burge, 2010, 369ff.; on consciousness cf. Dennett, 1969; on integration cf. Stich, 1978; Fodor, 1983; Burge, 2009; on coordination cf. Frankfurt, 1978; Burge, 2009; Hyman, 2015. For a critical discussion of this distinction, see Drayson, 2012 & 2014.
References
Adams, F., & Mele, A. (1989). The role of intention in intentional action. Canadian Journal of Philosophy, 19, 511–531

Alvarez, M., & Hyman, J. (1998). Agents and their actions. Philosophy, 73, 219–245

Anderson, B. (2013). A value-driven mechanism of attentional selection. Journal of Vision, 13(3), 1–16

Ansorge, U., Kunde, W., & Kiefer, M. (2014). Unconscious vision and executive control: how unconscious processing and conscious action control interact. Consciousness and Cognition, 27, 268–287

Awh, E., Belopolsky, A., & Theeuwes, J. (2012). Top-Down vs. Bottom-Up Attentional control: A failed theoretical dichotomy. Trends in Cognitive Sciences, 16(8), 437–443

Baddeley, A. D. (1986). Working Memory. Oxford University Press.

Baddeley, A. D. (2007). Working memory, thought, and action. Oxford University Press.

Bays, P., Gorgoraptis, N., Wee, N., Marshall, L., & Husain, M. (2011). Temporal dynamics of encoding, storage, and reallocation of visual working memory. Journal of Vision, 11, 1–15

Bechtel, W. (2008). Mental Mechanisms: Philosophical Perspectives on Cognitive Neuroscience. Routledge.

Beck, V., Hollingworth, A., & Luck, S. (2012). Simultaneous control of attention by multiple working memory representations. Psychological science, 23(8), 887–898

Bishop, J. (1989). Natural Agency. An Essay on the Causal Theory of Action. Cambridge University Press.

Botvinick, M., & Cohen, J. (2014). The computational and neural basis of cognitive control: charted territory and new frontiers. Cognitive Science, 38, 1249–1285

Brand, M. (1984). Intending and Acting. MIT.

Burge, T. (2009). Primitive agency and natural norms. Philosophy and phenomenological research, 79, 251–278

Burge, T. (2010). Origins of objectivity. Oxford University Press.

Campbell, J. (2008). Interventionism, control variables, and causation in the qualitative world. Philosophical issues, 18, 426–445

Carlisle, N., Arita, J., Pardo, D., & Woodman, G. (2011). Attentional templates in visual working memory. Journal of neuroscience, 31, 9315–9322

Carrasco, M. (2011). Visual attention: The past 25 years. Vision Research, 51, 1484–1525

Chisholm, R. (1964). The descriptive element in the concept of action. Journal of Philosophy, 61, 613–625

Chun, M. (2003). Scene Perception and Memory. In D. Irwin & B. Ross (Eds.), Psychology of Learning and Motivation: Advances in Research and Theory: Cognitive Vision. (Vol. 42, pp. 79–108). Academic Press.

Craver, C. (2007). Explaining the Brain. Mechanisms and the Mosaic Unity of Neuroscience. Oxford University Press.

Cummins, R. (1983). The nature of psychological explanation. MIT.

Davidson, D. (1971). Agency. In D. Davidson (Ed.), 1980, Essays on actions and events.Oxford University Press.

Davidson, D. (1973). Freedom to Act. In D. Davidson (Ed.), 1980, Essays on actions and events.Oxford University Press.

Dennett, D. (1969). Content and consciousness. Routledge & Kegan.

D'Esposito, M. (2007). From cognitive to neural models of working memory. Philosophical Transactions of the Royal Society, 362(1481), 761–772

D'Esposito, M., & Postle, B. (2015). The cognitive neuroscience of working memory. Annual Review of Psychology, 66, 115–142

Diamond, A. (2013). Executive functions. Annual Review of Psychology, 64, 135–168

Drayson, Z. (2012). The uses and abuses of the personal/sub-personal distinction. Philosophical Perspectives, 26(1), 1–18

Drayson, Z. (2014). The personal/sub-personal distinction. Philosophy compass, 9(5), 338–346

Duncan, J., & Humphreys, G. (1989). Visual search and stimulus similarity. Psychological Review, 96(3), 433–458

Enc, B. (2003). How We Act: Causes, Reasons, and Intentions. OUP.

Fodor, J. (1983). The modularity of mind. MIT Press.

Frankfurt, H. 1978. "The problem of action" in H. Frankfurt (1988), The importance of what we care about, CUP

Fuster, J. (2015). The prefrontal cortex. Academic Press.

Gazzaniga, M., Ivry, R., & Mangun, G. (2014). Cognitive Neuroscience. The Biology of the Mind. Norton.

Goldstein, S., Naglieri, J., Princiotta, D., & Otero, T. (2014). A history of executive functioning as a theoretical and clinical construct. In S. Goldstein & J. Naglieri (Eds.), Handbook of executive functioning.Springer.

Goldman, A. (1970). A Theory of Human Action. Prentice Hall.

Han, S. (2015). Working memory contents revive the neglected, but suppress the inhibited. Cognition, 145, 116–121

Han, S., & Kim, M. (2004). Visual search does not remain efficient when executive working memory is working. Psychological Science, 15(9), 623–628

Han, S., & Kim, M. (2009). Do the contents of working memory capture attention? Yes, but cognitive control matters. Journal of Experimental Psychology, 35, 1292–1302

Hollingworth, A. 2014. "Guidance of Visual Search by Memory and Knowledge." In M. Dodd & J. Flowers (eds.), The Influence of Attention, Learning, and Motivation on Visual Search, Nebraska Symposion on Motivation

Hornsby, J. (1980). Actions. Routledge.

Hornsby, J. (1996). Simple Mindedness. In Defense of Naïve Naturalism in the Philosophy of Mind. Harvard.

Hornsby, J. (2000). Personal and sub-personal: A defense of Dennett's early distinction. Philosophical Explorations, 3(1), 6–24

Hornsby, J. (2004). Agency and Alienation. In M. Caro & D. MacArthur (Eds.), Naturalism in Question.Cambridge: Harvard.

Hyman, J. (2015). Action, Knowledge, and Will. OUP.

Kiesel, A., Steinhauser, M., Wendt, M., Falkenstein, M., Jost, K., Phillip, A., & Koch, I. (2010). Control and interference in task switching –a review. Psychological Bulletin, 136(5), 849–874

Kim, J. (1998). Mind in a physical world. An essay on the mind-body problem and mental causation. MIT Press.

Kristjansson, A., & Campana, G. (2010). Where perception meets memory: a review of repetition priming in visual search tasks. Attention, Perception & Psychophysics, 72(1), 5–18

Lavie, N., & Dalton, P. (2014). The load theory of attention and cognitive control. In A. Nobre & S. Kastner (Eds.), Oxford Handbook of Attention.Oxford University Press.

Lu, J., Tian, L., Zhang, J., Wang, J., Ye, C., & Liu, Q. (2017). Strategic inhibition of distractors with visual working memory contents after involuntary attention capture. Nature scientific reports, 7, 1–9

Mele, A. (1992). The springs of action. Oxford University Press.

Mele, A. (2000). Goal-directed action: Teleological Explanations, Causal Theories, and Deviance. Philosophical Perspectives, 14, 279–300

Miller, E., & Cohen, J. (2001). An integrative theory of prefrontal cortex function. Annual Review of Neuroscience, 4, 167–202

Miller, E., T. J., & Buschman. (2013). Cortical circuits for the control of attention. Current Opinion in Neurobiology, 23, 216–222

Miyake, A., Friedman, N., Emerson, M., Witzki, A., Howerter, A., & Wager, T. (2000). The unity and diversity of executive functions and their contributions to complex "Frontal Lobe" tasks: A latent variable analysis. Cognitive Psychology, 41, 49–100

Mole, C. (2011). Attention is Cognitive Unison. OUP.

Munakata, Y., Hard, S., Chatham, C., Depue, B., Banich, M., & O'Reilly, R. (2011). A unified frameworke for inhibitory control. Trends in Cognitive Sciences, 15, 453–459

Nagel, T. (1986). The View from Nowhere. OUP.

Norman, D., & Shallice, T. (1986). Attention to action: Willed and Automatic Control of Behavior. In R. J. Davidson, G. E. Schwartz, & D. Shapiro (Eds.), Consciousness and Self-regulation: Advances in Research. (Vol. IV, pp. 1–18). Plenum Press.

O'Connor, T. (2000). Persons and Causes: The Metaphysics of Free Will. OUP.

O'Shaughnessy, B. (1980). The Will. CUP.

Olivers, C., & Eimer, M. (2011). On the difference between working memory and attentional set. Neuropsychologia, 49, 1553–1558

Pacherie, E. (2008). The phenomenology of action: A conceptual framework. Cognition, 107(1), 179–217

Peacocke, C. (1979). Deviant causal chains. Midwest Studies in Philosophy, 4, 123–155

Peacocke, C. 2007. "Mental Action and Self-Awareness (I)." in J. Cohen & B. McLaughlin (2007), Contemporary Debates in Philosophy of Mind, Blackwell

Pereboom, D. (2004). Is our conception of agent-causation coherent? Philosophical Topics, 32, 275–286

Prinz, J. (2012). The Conscious Brain. OUP.

Posner, M. & Snyder, C. 1975. "Attention and cognitive control." In Solso, Information processing and cognition, Erlbaum

Posner, M. (1980). Orienting of Attention. Quarterly Journal of Experimental Psychology, 32, 3–25

Rougier, N., Noelle, D., Bravier, T., Cohen, J., & O'Reilly, R. (2005). Prefrontal cortex and flexible cognitive control: rules without symbols. PNAS, 102(20), 7338–7343

Sawaki, R., & Luck, S. (2011). Active suppression of distractors that match the content of visual working memory. Visual cognition, 19, 956–972

Schlosser, M. (2007). Basic deviance reconsidered. Analysis, 67(3), 186–194

Searle, J. (1983). Intentionality. An essay in the philosophy of mind. Cambridge University Press.

Shepherd, J. (2014). The contours of control. Philosophical Studies, 170(3), 395–411

Shiffrin, R., & Schneider, W. (1977). Controlled and automatic information processing: II. Perception, Learning, Automatic Attending, and a General Theory. Psychological Review, 84, 127–190

Smithies, D. 2011a "Attention is Rational-Access Consciousness," in C. Mole, D. Smithies & W. Wu (eds.), Attention. Philosophical and Psychological Essays, OUP: New York

Soto, D., Humphreys, G., Heinke, D., & Blanco, M. (2005). Early, involuntary top-down guidance of attention from working memory. Journal of Experimental Psychology: Human Perception & Performance, 31(2), 248–261

Steward, H. (2012). A Metaphysics of Freedom. OUP.

Stich, S. (1978). Beliefs and subdoxastic states. Philosophy of science, 45, 499–518

Thalberg, I. (1984). Do our intentions cause our intentional actions? American Philosophical Quarterly, 21, 249–260

Theeuwes, J. (2010). Top-Down and Bottom-Up Control of Visual Selection. Acta Psychologica, 135, 77–99

Torralba, A., Oliva, A., Castelhano, M., & Henderson, J. (2006). Contextual guidance of attention in natural scenes: The role of global features on object search. Psychological Review, 113(4), 766–786

Tsotsos, J., & Kruijne, W. (2014). Cognitive programs: software for attention's executive. Frontiers in psychology, 5, 1–16

Velleman, D. 1992. "What happens when someone acts?." In D. Velleman (2000), The possibility of practical reason. Ann Arbor: University of Michigan Library

Vickery, T., King, L., & Jiang, Y. (2005). Setting up the target template in visual search. Journal of vision, 5, 81–92

Vogel, E., Woodman, G., & Luck, S. (2001). Storage of features, conjunctions, and objects in visual working memory. Journal of experimental psychology, 27, 92–114

Walker, R., & McSorley, E. (2008). The Influence of distractors on saccade-target selection: Saccade trajectory effects. Journal of Eye Movement Research, 2(3), 1–13

Watzl, S. (2017). Structuring mind: the nature of attention and how it shapes consciousness. Oxford University Press.

Weiskopf, D. (2011). Models and mechanisms in psychological explanation. Synthese, 183(3), 313–338

Weiskopf, D. (2018). The Explanatory Autonomy of Cognitive Models. In M. Kaplan (Ed.), Integrating Psychology and Neuroscience: Prospects and Problems.Oxford University Press.

Wolpert, D. (1997). Computational approaches to motor control. Trends in Cognitive Motor Sciences, 1(6), 209–216

Wright, R., & Ward, L. (2008). Orienting of Attention. Oxford University Press.

Wu, W. (2014). Attention. Routledge.

Wu, W. (2016). Experts and deviants: The story of agentive control. Philosophy and Phenomenological Research, 93(1), 101–126

Yantis, S., & Jonides, J. (1990). Abrupt visual onsets and selective attention: voluntary versus automatic allocation. Journal of Experimental Psychology: Human Perception and Performance, 16, 121–134

Zelinsky, G. (2008). A Theory of eye movements during target acquisition. Psychological Review, 115(4), 787–835

Zelinsky, G. (2015). The what, where, and why of priority maps and their interactions with visual working memory. Annals of the new York Academy of Sciences, 1339(1), 154–164
Acknowledgements
Special thanks to Tyler Burge. Thanks also to Ned Block, Martin Davies, Thor Grünbaum, Pam Hieronymi, Kevin Lande, Al Mele, Elisabeth Pacherie, Chris Peacocke, Ian Phillips, Josh Shepherd, Helen Steward, Sebastian Watzl, Hong Yu Wong, Wayne Wu, as well as audiences at UCLA, NYU, UNAM, the Universities of Antwerp, Barcelona, Bloomington, Leeds, Paris, Tübingen, and York. Finally, thanks to a reviewer for this journal for their comments.
Additional information
Publisher's Note
Springer Nature remains neutral with regard to jurisdictional claims in published maps and institutional affiliations.
About this article
Cite this article
Buehler, D. Agential capacities: a capacity to guide. Philos Stud 179, 21–47 (2022). https://doi.org/10.1007/s11098-021-01649-6
Accepted:

Published:

Issue Date:

DOI: https://doi.org/10.1007/s11098-021-01649-6