Abstract
Background
Research on semaglutide's effect on weight loss has been largely focused on Type 2 Diabetics. No meta-analyses of semaglutide's efficacy in non-diabetic individuals have been conducted to date. Expanding the knowledge of semaglutide's outcome in non-diabetics may provide impactful changes at the clinical level.
Aim
This systematic review and meta-analysis quantified the efficacy of subcutaneous semaglutide in treating obesity in non-diabetic adult patients compared to placebo.
Method
Academic Search Premier, Cumulative Index to Nursing and Allied Health Literature (CINAHL) complete, MEDLINE with Full Text, Cochrane Central Register of Controlled Trials, medrxiv.org, and clinicaltrials.gov were systematically investigated using a predetermined search strategy from inception to August 21, 2021. Covidence.org was used to screen, select, and extract data by two independent reviewers. Individual study bias was assessed using the Cochrane Risk of Bias 2 tool. Data were exported to RevMan v5.4, where meta-analysis was conducted using a DerSimonian and Laird random-effects model.
Results
The initial search identified 332 relevant articles and ultimately retained four randomized controlled trials encompassing 2,882 participants with a BMI ≥ 27 kg/m2. Patients treated with semaglutide experienced a clinically significant reduction in mean body weight − 11.62 kg (95% CI: -13.03 to -10.21; P < 0.00001).
Conclusion
This systematic review and meta-analysis validates the clinical efficacy of semaglutide for the treatment of obesity in the adult, non-diabetic population.
Access options
Buy single article
Instant access to the full article PDF.
USD 39.95
Price excludes VAT (USA)
Tax calculation will be finalised during checkout.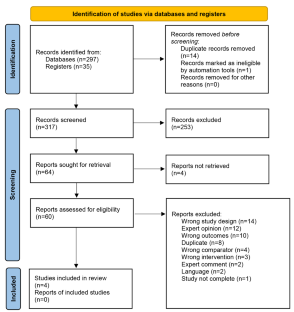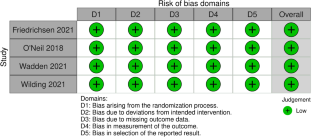 References
Berger K. Teaching Patients About Healthy Lifestyle Behaviors: Communication is the First Step. https://www.hsph.harvard.edu/ecpe/teaching-patients-about-healthy-lifestyle-behaviors-communication-is-the-first-step/ (2015). Accessed 09.04.2022.

Controlling the global obesity epidemic. https://www.who.int/activities/controlling-the-global-obesity-epidemic Accessed 09.04.2022.

Jepsen MM, Christensen MB. Emerging glucagon-like peptide 1 receptor agonists for the treatment of obesity. Expert Opin Emerg Drugs. 2021;26(3):231–43.

Updike WH, Pane O, Franks R, et al. Is it Time to Expand Glucagon-like Peptide-1 Receptor Agonist Use for Weight Loss in Patients Without. Diabetes? Drugs. 2021;81(8):881–93.

Ard J, Fitch A, Fruh S, et al. Weight Loss and Maintenance Related to the Mechanism of Action of Glucagon-Like Peptide 1 Receptor Agonists. Adv Ther. 2021;38(6):2821–39.

Obesity. and overweight. https://www.who.int/news-room/fact-sheets/detail/obesity-and-overweight (2021). Accessed 09.04.2022.

Redinger RN. The Pathophysiology of Obesity and Its Clinical Manifestations. Gastroenterol Hepatol. 2007;3(11):856–63.

Drucker DJ. Mechanisms of Action and Therapeutic Application of Glucagon-like Peptide-1. Cell Metab. 2018;27(4):740–56.

Brown E, Cuthbertson DJ, Wilding JP. Newer GLP-1 receptor agonists and obesity-diabetes. Peptides. 2018;100:61–7.

Christou GA, Katsiki N, Blundell J, et al. Semaglutide as a promising antiobesity drug. Obes Rev Off J Int Assoc Study Obes. 2019;20(6):805–15.

Zhang P, Liu Y, Ren Y, et al. The efficacy and safety of liraglutide in the obese, non-diabetic individuals: a systematic review and meta-analysis. Afr Health Sci. 2019;19(3):2591–9.

Kim KK. Understanding the Mechanism of Action and Clinical Implications of Anti-Obesity Drugs Recently Approved in Korea. Korean J Fam Med. 2019;40(2):63–71.

FDA Approves New Drug Treatment for Chronic Weight Management. First Since 2014. https://www.fda.gov/news-events/press-announcements/fda-approves-new-drug-treatment-chronic-weight-management-first-2014 (2021), Accessed 09.04.2022.

Hjerpsted JB, Flint A, Brooks A, et al. Semaglutide improves postprandial glucose and lipid metabolism, and delays first-hour gastric emptying in subjects with obesity. Diabetes Obes Metab. 2018;20(3):610–9.

Balancing Act A. GLP-1 Receptor Agonists for Non-Diabetic Obesity – Clinical Correlations. https://www.clinicalcorrelations.org/2020/12/29/a-balancing-act-glp-1-receptor-agonists-for-non-diabetic-obesity/ (2020). Accessed 09.04.2022.

Filippatos TD, Panagiotopoulou TV, Elisaf MS. Adverse Effects of GLP-1 Receptor Agonists. Rev Diabet Stud. 2014;11(3–4):202–30.

Friedrichsen M, Breitschaft A, Tadayon S, et al. The effect of semaglutide 2.4 mg once weekly on energy intake, appetite, control of eating, and gastric emptying in adults with obesity. Diabetes Obes Metab. 2021;23(3):754–62.

O'Neil PM, Birkenfeld AL, McGowan B, et al. Efficacy and safety of semaglutide compared with liraglutide and placebo for weight loss in patients with obesity: a randomised, double-blind, placebo and active controlled, dose-ranging, phase 2 trial. Lancet. 2018;392(10148):637–49.

Wadden TA, Bailey TS, Billings LK, et al. Effect of Subcutaneous Semaglutide vs Placebo as an Adjunct to Intensive Behavioral Therapy on Body Weight in Adults With Overweight or Obesity: The STEP 3 Randomized Clinical Trial. JAMA. 2021;325(14):1403.

Wilding JPH, Batterham RL, Calanna S, et al. Once-Weekly Semaglutide in Adults with Overweight or Obesity. N Engl J Med. 2021;384(11):989–1002.

Pilitsi E, Farr OM, Polyzos SA, et al. Pharmacotherapy of obesity: Available medications and drugs under investigation. Metabolism. 2019;92:170–92.

Kang JG, Park C-Y. Anti-Obesity Drugs. A Review about Their Effects and Safety. Diabetes Metab J. 2012 Feb;36(1):13–25.

Novo Nordisk A/S. Two-year Effect and Safety of Semaglutide 2.4 mg Once-weekly in Subjects With Overweight or Obesity: NCT03693430. https://clinicaltrials.gov/ct2/show/NCT03693430 (2022). Accessed 09.04.2022.
Funding
The authors did not receive support from any organization for the submitted work.
Ethics declarations
Conflicts of interest
The authors declare no conflicts of interest.
Additional information
Publisher's note
Springer Nature remains neutral with regard to jurisdictional claims in published maps and institutional affiliations.
About this article
Cite this article
Arastu, N., Cummins, O., Uribe, W. et al. Efficacy of subcutaneous semaglutide compared to placebo for weight loss in obese, non-diabetic adults: a systematic review & meta-analysis. Int J Clin Pharm 44, 852–859 (2022). https://doi.org/10.1007/s11096-022-01428-1
Received:

Revised:

Accepted:

Published:

Issue Date:

DOI: https://doi.org/10.1007/s11096-022-01428-1
Keywords
Glucagon-like peptide 1

Semaglutide

Anti-Obesity Agents

Obesity

Systematic review

meta-analysis