ABSTRACT
Purpose
Microneedles are being developed to administer vaccines and therapeutics to and through skin. To date there has been no qualitative or quantitative research into public and health professionals' views on this new delivery technique.
Methods
Focus groups (n=7) comprising public and healthcare professionals were convened to capture the perceived advantages for, and concerns with, microneedles. Discussions were audio-recorded and transcribed. Transcript analysis identified themes that were explored using a questionnaire identifying consensus or otherwise.
Results
Participants identified many potential benefits of the microneedle delivery system, including reduced pain, tissue damage and risk of transmitting infections compared with conventional injections, as well as potential for self-administration (subject to safeguards such as an indicator to confirm dose delivery). Delayed onset, cost, accurate and reliable dosing and the potential for misuse were raised as concerns. A range of potential clinical applications was suggested. The public (100%) and professional (74%) participants were positive overall about microneedle technology.
Conclusions
This exploratory research study captured the views of the eventual end-users of microneedle technology. Microneedle researchers should now reflect on their research and development activities in the context of stakeholder engagement in order to facilitate the transfer of this new technology 'from bench to bedside.'
Access options
Buy single article
Instant access to the full article PDF.
USD 39.95
Price includes VAT (USA)
Tax calculation will be finalised during checkout.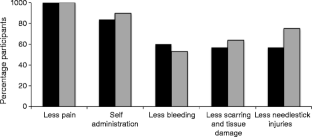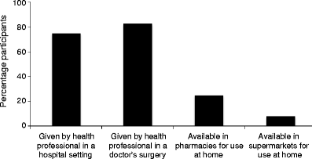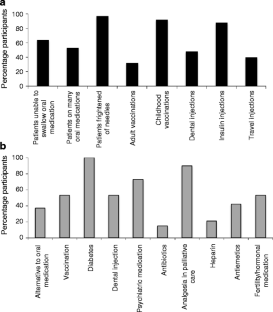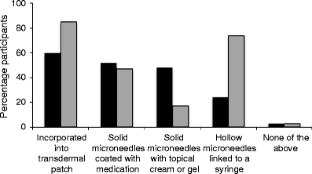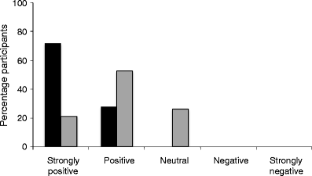 REFERENCES
1.

Henry S, McAllister DV, Allen MG, Prausnitz MR. Microfabricated microneedles: a novel approach to transdermal drug delivery. J Pharm Sci. 1998;87:922–5.

2.

Jin CY, Han MH, Lee SS, Choi YH. Mass producible and biocompatible microneedle patch and functional verification of its usefulness for transdermal drug delivery. Biomed Microdevices. 2009;11:1195–203.

3.

Birchall J, Coulman S, Pearton M, Allender C, Brain K, Anstey A et al. Cutaneous DNA delivery and gene expression in ex vivo human skin explants via wet-etch micro-fabricated micro-needles. J Drug Target. 2005;13:415–21.

4.

Roxhed N, Griss P, Stemme G. Membrane-sealed hollow microneedles and related administration schemes for transdermal drug delivery. Biomed Microdevices. 2008;10:271–9.

5.

Park JH, Yoon YK, Choi SO, Prausnitz MR, Allen MG. Tapered conical polymer microneedles fabricated using an integrated lens technique for transdermal drug delivery. IEEE Trans Biomed Eng. 2007;54:903–13.

6.

McAllister DV, Wang PM, Davis SP, Park JH, Canatella PJ, Allen MG et al. Microfabricated needles for transdermal delivery of macromolecules and nanoparticles: fabrication methods and transport studies. Proc Natl Acad Sci U S A. 2003;100:13755–60.

7.

Sammoura F, Kang J, Heo Y-M, Jung T, Lin L. Polymeric microneedle fabrication using a microinjection molding technique. Microsys Technol. 2007;13:517–22.

8.

So JW, Park HH, Lee SS, Kim DC, Shin SC, Cho CW. Effect of microneedle on the pharmacokinetics of ketoprofen from its transdermal formulations. Drug Deliv. 2009;16:52–6.

9.

Cormier M, Johnson B, Ameri M, Nyam K, Libiran L, Zhang DD et al. Transdermal delivery of desmopressin using a coated microneedle array patch system. J Control Release. 2004;97:503–11.

10.

Gupta J, Felner EI, Prausnitz MR. Minimally invasive insulin delivery in subjects with type 1 diabetes using hollow microneedles. Diabetes Technol Ther. 2009;11:329–37.

11.

Zhu Q, Zarnitsyn VG, Ye L, Wen Z, Gao Y, Pan L et al. Immunization by vaccine-coated microneedle arrays protects against lethal influenza virus challenge. Proc Natl Acad Sci U S A. 2009;106:7968–73.

12.

Van Damme P, Oosterhuis-Kafeja F, Van der Wielen M, Almagor Y, Sharon O, Levin Y. Safety and efficacy of a novel microneedle device for dose sparing intradermal influenza vaccination in healthy adults. Vaccine. 2009;27:454–9.

13.

Li G, Badkar A, Nema S, Kolli CS, Banga AK. In vitro transdermal delivery of therapeutic antibodies using maltose microneedles. Int J Pharm. 2009;368:109–15.

14.

Jiang J, Moore JS, Edelhauser HF, Prausnitz MR. Intrascleral drug delivery to the eye using hollow microneedles. Pharm Res. 2009;26:395–403.

15.

Donnelly RF, Morrow DI, McCarron PA, Woolfson DA, Morrissey A, Juzenas P et al. Microneedle arrays permit enhanced intradermal delivery of a preformed photosensitizer. Photochem Photobiol. 2009;85:195–204.

16.

Mikszta JA, Dekker 3rd JP, Harvey NG, Dean CH, Brittingham JM, Huang J et al. Microneedle-based intradermal delivery of the anthrax recombinant protective antigen vaccine. Infect Immun. 2006;74:6806–10.

17.

Coulman SA, Barrow D, Anstey A, Gateley C, Morrissey A, Wilke N et al. Minimally invasive cutaneous delivery of macromolecules and plasmid DNA via microneedles. Curr Drug Deliv. 2006;3:65–75.

18.

Nordquist L, Roxhed N, Griss P, Stemme G. Novel microneedle patches for active insulin delivery are efficient in maintaining glycaemic control: an initial comparison with subcutaneous administration. Pharm Res. 2007;24:1381–8.

19.

Alarcon JB, Hartley AW, Harvey NG, Mikszta JA. Preclinical evaluation of microneedle technology for intradermal delivery of influenza vaccines. Clin Vaccine Immunol. 2007;14:375–81.

20.

Pearton M, Allender C, Brain K, Anstey A, Gateley C, Wilke N et al. Gene delivery to the epidermal cells of human skin explants using microfabricated microneedles and hydrogel formulations. Pharm Res. 2008;25:407–16.

21.

Chabri F, Bouris K, Jones T, Barrow D, Hann A, Allender C et al. Microfabricated silicon microneedles for nonviral cutaneous gene delivery. Br J Dermatol. 2004;150:869–77.

22.

Gill HS, Denson DD, Burris BA, Prausnitz MR. Effect of microneedle design on pain in human volunteers. Clin J Pain. 2008;24:585–94.

23.

Haq MI, Smith E, John DN, Kalavala M, Edwards C, Anstey A et al. Clinical administration of microneedles: skin puncture, pain and sensation. Biomed Microdevices. 2009;11:35–47.

24.

Kaushik S, Hord AH, Denson DD, McAllister DV, Smitra S, Allen MG et al. Lack of pain associated with microfabricated microneedles. Anesth Analg. 2001;92:502–4.

25.

Sivamani RK, Stoeber B, Wu GC, Zhai H, Liepmann D, Maibach H. Clinical microneedle injection of methyl nicotinate: stratum corneum penetration. Skin Res Technol. 2005;11:152–6.

26.

Bal SM, Caussin J, Pavel S, Bouwstra JA. In vivo assessment of safety of microneedle arrays in human skin. Eur J Pharm Sci. 2008;35:193–202.

27.

Prausnitz MR, Mikszta JA, Cormier M, Andrianov AK. Microneedle-based vaccines. Curr Top Microbiol Immunol. 2009;333:369–93.

28.

Donnelly RF, Singh TR, Tunney MM, Morrow DI, McCarron PA, O'Mahony C et al. Microneedle arrays allow lower microbial penetration than hypodermic needles in vitro. Pharm Res. Sep 11. [Epub ahead of print] (2009)

29.

Gill HS, Prausnitz MR. Coated microneedles for transdermal delivery. J Control Release. 2007;117:227–37.

30.

Kim YC, Quan FS, Yoo DG, Compans RW, Kang SM, Prausnitz MR. Improved influenza vaccination in the skin using vaccine coated microneedles. Vaccine. 2009;27:6932–8.

31.

Koutsonanos DG, del Pilar Martin M, Zarnitsyn VG, Sullivan SP, Compans RW, Prausnitz MR et al. Transdermal influenza immunization with vaccine-coated microneedle arrays. PLoS One. 2009;4:e4773.

32.

Kim YC, Quan FS, Compans RW, Kang SM, Prausnitz MR. Formulation and coating of microneedles with inactivated influenza virus to improve vaccine stability and immunogenicity. J Control Release. Oct 17. [Epub ahead of print] (2009).

33.

Coulman S, Allender C, Birchall J. Microneedles and other physical methods for overcoming the stratum corneum barrier for cutaneous gene therapy. Crit Rev Ther Drug Carrier Syst. 2006;23:205–58.

34.

Park JH, Allen MG, Prausnitz MR. Biodegradable polymer microneedles: fabrication, mechanics and transdermal drug delivery. Conf Proc IEEE Eng Med Biol Soc. 2004;4:2654–7.

35.

Birchall JC. Microneedle array technology: the time is right but is the science ready? Expert Rev Med Devices. 2006;3:1–4.

36.

World Health Organisation/Program for Appropriate Technology in Health. Intradermal delivery of vaccines. A review of the literature and the potential for development for use in low- and middle-income countries. (2009). http://www.path.org/files/TS_opt_idd_review.pdf (last accessed 15 December 2009).

37.

Lee JW, Park JH, Prausnitz MR. Dissolving microneedles for transdermal drug delivery. Biomaterials. 2008;29:2113–24.

38.

Abelson J, Forest P-G, Eyles J, Smith P, Martin E, Gauvin F-P. Deliberations about deliberative methods: issues in the design and evaluation of public participation processes. Soc Sci Med. 2003;57:239–51.

39.

Bates BR, Lynch JA, Bevan JL, Condit CM. Warranted concerns, warranted outlooks: a focus group study of public understandings of genetic research. Soc Sci Med. 2005;60:331–44.

40.

Calnan M, Montaner D, Horne R. How acceptable are innovative health-care technologies? A survey of public beliefs and attitudes in England and Wales. Soc Sci Med. 2005;60:1937–48.

41.

Kotchetcova I, Evans R, Langer S. Articulating contextualised knowledge: focus groups and/as public participation? Sci Cult. 2008;17:71–84.

42.

Parliamentary Office of Science and Technology. Open Channels. Public dialogue in science and technology. Report No. 153. (2001). http://www.parliament.uk/post/pr153.pdf (last accessed 15.12.09)

43.

Department of Trade and Industry. Excellence and opportunity; a science and innovation policy for the 21st century. (2000). http://www.dius.gov.uk/∼/media/publications/F/file11990 (last accessed 15 December 2009)

44.

K. Staley. Public involvement in NHS, public health and social care research. (2009) http://www.invo.org.uk/pdfs/Involve_Exploring_Impactfinal28.10.09.pdf (last accessed 15 December 2009)

45.

Jones R. Why do qualitative research? BMJ. 1995;311:2.

46.

Mays N, Pope C. Qualitative research: rigour and qualitative research. BMJ. 1995;311:109–12.

47.

Pope C, Mays N. Qualitative research: researching the parts other methods cannot reach: an introduction to qualitative methods in health and health services research. BMJ. 1995;311:42–5.

48.

Pope C, Mays N. Critical reflections on the rise of qualitative research. BMJ. 2009;339:737.

49.

Kitzinger J. Qualitative research: introducing focus groups. BMJ. 1995;311:299–302.

50.

Silverman D. Qualitative Research, Theory, Method and Practice. London: Sage; 2004.

51.

Bloor M, Frankland J, Thomas M, Robson K. Focus groups in social research. London: Sage; 2001.

52.

Oppenheim AN. Questionnaire design, interviewing and attitude measurement. London: Pinter; 1992.

53.

Boynton P. Administering, analysing and reporting your questionnaire. BMJ. 2004;328:1372–5.

54.

Elder A, Paterson C. Sharps injuries in UK health care: a review of injury rates, viral transmission and potential efficacy of safety devices. Occup Med (Lond). 2006;56:566–74.

55.

O'Donoghue T, Punch K. Qualitative educational research in action: doing and reflecting. London: Routledge; 2003.
About this article
Cite this article
Birchall, J.C., Clemo, R., Anstey, A. et al. Microneedles in Clinical Practice–An Exploratory Study Into the Opinions of Healthcare Professionals and the Public. Pharm Res 28, 95–106 (2011). https://doi.org/10.1007/s11095-010-0101-2
Received:

Accepted:

Published:

Issue Date:
KEY WORDS
clinical practice

healthcare professional

microneedles

perception

public