Abstract
Solarthermic power plants (SPP) are an alternative energy source which uses concentrated sun-light for the production of steam which is converted to electrical power by a steam turbine. According to the high heat capacity, molten nitrates are in use for the transport of the heat from the central receiver as well as for heat storage. For the heat transport, thin walled seamless tubes are necessary. A selection of materials representing the classes of austenitic and nickel alloys as well as pure metals Fe,Cr and Ni were exposed to a KNO3–NaNO3 eutectic mixture in air for 1000 h at 570, 600, 640, 660 and 700 °C in order to determine the corrosion loss of the different classes of alloys and to evaluate the corrosion mechanisms. The results show that nickel is the most stable alloying element, whereas Cr, Mn and Mo are dissolved in the melt.
Access options
Buy single article
Instant access to the full article PDF.
USD 39.95
Price includes VAT (USA)
Tax calculation will be finalised during checkout.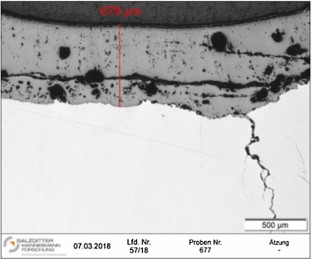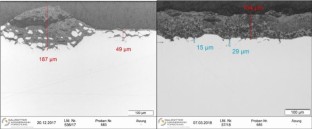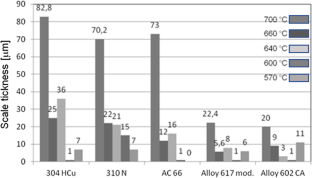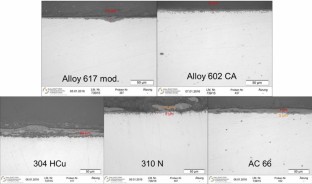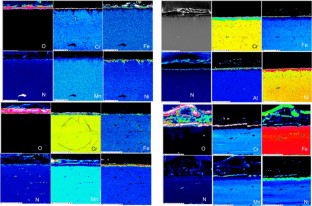 References
1.

Bradshaw, R.W., Woods, S.H.: 2001, Sandia Report, SAND2000–8727

2.

Bradshaw, R.W., Woods, S.H.; 2001: Sandia Report, SAND2001–8518

3.

Kruizenga, et al., Energy Procedia 49, 2014 (878–887).

4.

A. Dorcheh, et al., Solar Energy Materials & Solar Cells 144, 2016 (339–346).

5.

C. Villada, et al., Solar Energy 188, 2019 (291–299).

6.

I. B. Singh, et al., Corrosion Science 36, 1994 (10).

7.

A. Bonk, et al., Applied Energy 262, 2020 (114535).
Additional information
Publisher's Note
Springer Nature remains neutral with regard to jurisdictional claims in published maps and institutional affiliations.
About this article
Cite this article
Spiegel, M., Schraven, P. Corrosion of Austenitic Steels and Nickel Alloys in Molten KNO3–NaNO3 at Different Temperatures: Role of Alloying Elements. Oxid Met 96, 145–155 (2021). https://doi.org/10.1007/s11085-021-10063-6
Received:

Revised:

Accepted:

Published:

Issue Date:
Keywords
Solarthermic Power Plants

Nitrate corrosion

Hot corrosion