Abstract
The theory of step-index waveguides is well-established. Most practical slab waveguide structures have a graded-index profile. The basic properties of graded-index planar waveguide structures are similar to those of step-index waveguides with subtle differences. The most common types of graded-index slab waveguides are linearly and exponentially graded-index profiles. We here treat linearly graded-index slab waveguide. In this work, a three-layer waveguide structure with linearly graded-index film is considered. We assume three structures: the first structure comprises a left-handed material (LHM) cladding, the second structure contains a LHM substrate layer and the third has a LHM cladding and substrate. Closed-form expressions for electric and magnetic fields and the characteristic equation are derived. The three normalized parameters: the asymmetry coefficient (a), the normalized film thickness (V) and the normalized guide index (b) are used to study the dispersion properties of the proposed slab waveguide structure.
Access options
Buy single article
Instant access to the full article PDF.
US$ 39.95
Tax calculation will be finalised during checkout.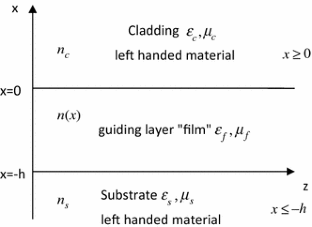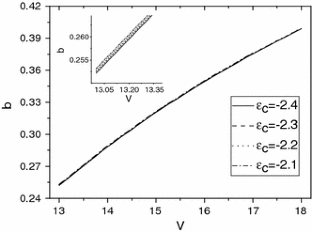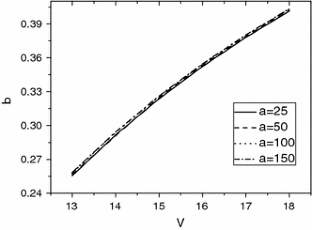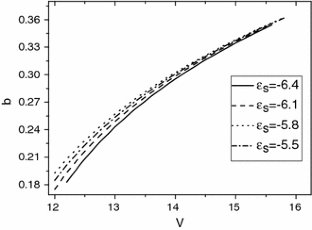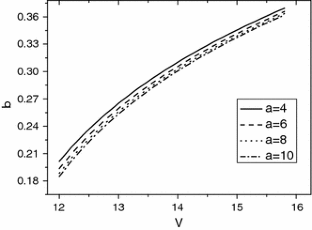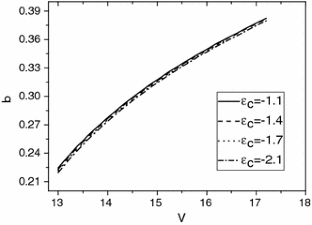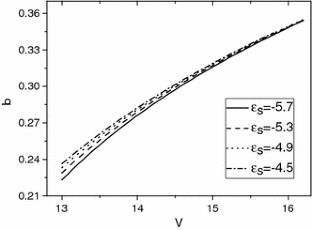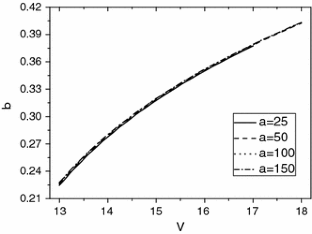 References
Abadla, M., Taya, S.A.: Excitation of TE surface polaritons in different structures comprising a left-handed material and a metal. Optik-Int. J. Light Electron Opt. 125, 1401–1405 (2014)

Alu, A., Engheta, N.: Achieving transparency with plasmonic and metamaterial coatings. Phys. Rev. E 72, 016623 (2005)

Clerc, D., Lukosz, W.: Real-time analysis of avidin adsorption with an integrated-optical output grating coupler: adsorption kinetics and optical anisotropy of adsorbed monomolecular layers. Biosens. Bioelectron. 12, 185–194 (1997)

Conwell, E.M.: Modes in anisotropic optical waveguides formed by diffusion. IEE J. Quantum Electron QE 10, 608–612 (1974)

Elwasife, K.Y., Taya, S.A.: Characteristics of symmetric left-handed material slab waveguide. IOSR J. Appl. Phys. 8, 91–98 (2016)

Goell, J.E., Standley, R.D.: Sputtered glass wave-guide for integrated optical circuits. Bell Syst. Tech. J. 48, 3445–3448 (1969)

Gribe, A., Eleftheriades, G.: Growing evanescent waves in negative-refractive index. Appl. Phys. Lett. 82, 1815–1817 (2003)

Horváth, R., Pedersen, H., Skivesen, N., Selmeczi, D., Larsen, N.: Optical waveguide sensor for on-line monitoring of bacteria. Opt. Lett. 28, 1233–1235 (2003)

Kaminow, I.P., Carruthers, J.R.: Optical waveguiding layers in LiNbO3, and LiTaO3. Appl. Phys. Lett. 22, 326–328 (1973)

Kullab, H.M., Qadoura, I.M., Taya, S.A.: Slab waveguide sensor with left-handed material core layer for detection an adlayer thickness and index. J. Nano Electron. Phys. 7, 02039 (2015)

Kullab, H.M., Taya, S.A.: Peak type metal-clad waveguide sensor using negative index materials. Int. J. Electron. Commun. (AEÜ) 67, 905–992 (2013)

Kullab, H.M., Taya, S.A.: Transverse magnetic peak type metal-clad optical waveguide sensor. Optik-Int. J. Light Electron Opt. 145, 97–100 (2014)

Kullab, H.M., Taya, S.A., El-Agez, T.M.: Metal-clad waveguide sensor using a left-handed material as a core layer. J. Opt. Soc. Am. B 29, 959–964 (2012)

Marcuse, D.: Coupling coefficients for imperfect asymmetric slab waveguides. Bell Syst. Tech. J. 52, 63–82 (1973)

Miller, S.E.: Integrated optics: an introduction. Bell Syst. Tech. J. 48, 2059–2069 (1969)

Pendry, J.B.: Negative refraction makes a perfect lens. Phys. Rev. Lett. 85, 3966–3969 (2000)

Qadoura, I.M., Taya, S.A., El-wasife, K.Y.: Scaling rules for a slab waveguide structure comprising nonlinear and negative index materials. Int. J. Microw. Opt. Technol. (IJMOT) 7, 349–357 (2012)

Qing, D.K., Chen, G.: Enhancement of evanescent waves in waveguides using metamaterials of negative permittivity and permeability. Appl. Phys. Lett. 84, 669–671 (2003)

Savatinova, I., Nadjakov, E.: Modes in diffused optical waveguides (parabolic and Gaussian models). Appl. Phys. 8, 245–250 (1975)

Shelby, R., Smith, D., Schultz, S.: Experimental verification of a negative index of refraction. Science 292, 77–79 (2001)

Skivesen, N., Horvath, R., Thinggaard, S., Larsen, N., Pedersen, H.: Deep-probe metal-clad waveguide biosensors. Biosens. Bioelectron. 22, 1282–1288 (2007)

Smithgall, D.H., Dabby, F.W.: Graded-index planar dielectric waveguides. IEEE. J. Quantum Electron QE 9, 1023–1028 (1973)

Taya, S.A.: Slab waveguide with air core layer and anisotropic left-handed material claddings as a sensor. Opto-Electron Rev. 22, 252–257 (2014)

Taya, S.A.: Theoretical investigation of slab waveguide sensor using anisotropic metamaterials. Optica Appl. 45, 405–417 (2015a)

Taya, S.A.: Dispersion properties of lossy, dispersive, and anisotropic left-handed material slab waveguide. Optik-Int. J. Light Electron Opt. 126, 1319–1323 (2015b)

Taya, S.A.: P-polarized surface waves in a slab waveguide with left-handed material for sensing applications. J. Magn. Magn. Mater. 377, 281–285 (2015c)

Taya, S.A., Alamassi, D.M.: Reflection and transmission from left-handed material structures using Lorentz and Drude medium models. Opto-Electron Rev. 23, 214–221 (2015)

Taya, S.A., El-Agez, T.M.: Optical sensors based on Fabry-Perot resonator and fringes of equal thickness structure. Optik-Int. J. Light Electron Opt. 123, 417–421 (2012)

Taya, S.A., Elwasife, K.Y.: Guided modes in a metal-clad waveguide comprising a left-handed material as a guiding layer. Int. J. Res. Rev. Appl. Sci. (IJRRAS) 13, 294–305 (2012)

Taya, S.A., Kullab, H.M.: Optimization of transverse electric peak type metal-clad waveguide sensor using double negative materials. Appl. Phys. A 116, 1841–1846 (2014)

Taya, S.A., Qadoura, I.M.: Guided modes in slab waveguides with negative index cladding and substrate. Optik-Int. J. Light Electron Opt. 124, 1431–1436 (2013)

Taya, S.A., Elwasife, K.Y.: Field profile of asymmetric slab waveguide structure with LHM layers. J. Nano Electron. Phys. 6, 02007 (2014)

Taya, S.A., Shabat, M.M., Khalil, H.: Enhancement of sensitivity in optical sensors using left-handed materials. Optik 120, 504–508 (2009)

Taya, S.A., El-Farram, E.J., Abadla, M.M.: Symmetric multilayer slab waveguide structure with a negative index material: TM case. Optik-Int. J. Light Electron Opt. 123, 2264–2268 (2012a)

Taya, S.A., El-Farram, E.J., El-Agez, T.M.: GoosHänchen shift as a probe in evanescent slab waveguide sensors. Int. J. Electron. Commun. (AEÜ) 66, 204–210 (2012b)

Taya, S.A., Elwasife, K.Y., Kullab, H.M.: Dispersion properties of anisotropic-metamaterial slab waveguide structure. Opt. Appl. 43, 857–869 (2013a)

Taya, S.A., Kullab, H.M., Qadoura, I.M.: Dispersion properties of slab waveguides with double negative material guiding layer and nonlinear substrate. J. Opt. Soc. Am. B. 30, 2008–2013 (2013b)

Taya, S.A., Jarada, A.A., Kullab, H.M.: Slab waveguide sensor utilizing left-handed material core and substrate layers. Optik-Int. J. Light Electron Opt. 127, 7732–7739 (2016)

Taya, S.A., Mahdi, S.S., Alkanoo, A.A., Qadoura, I.M.: Slab waveguide with conducting interfaces as an efficient optical sensor: TE case Journal of modern optics. 64, 836–843 (2017a)

Taya, S.A., Shaheen, S.A., Alkanoo, A.A.: Photonic crystal as a refractometric sensor operated in reflection mode. Superlattices Microstruct. 101, 299–305 (2017b)

Ulrich, R., Weber, H.P., Chandros, E.A., Tomlinson, W.J., Franke, E.A.: Embossed optical waveguides. Appl. Phys. Lett. 20, 213–215 (1972)

Veselago, V.G.: The electrodynamics of substance with simultaneously negative values of ε and μ. Sov. Phy. Usp. 10, 509–514 (1968)

Zhang, Z., Wang, Z., Wang, L.: Design principle of single- or double-layer waveabsorbers containing left-handed materials. Mater. Des. 30, 3908–3912 (2009)
About this article
Cite this article
AL-Juaidi, A., Alkanoo, A.A. & Taya, S.A. Propagation of p-polarized waves in a linearly graded index film surrounded by negative index materials. Opt Quant Electron 49, 195 (2017). https://doi.org/10.1007/s11082-017-1032-5
Received:

Accepted:

Published:
Keywords
Slab waveguide

Graded-index profile

Normalized parameters