Abstract
This paper analyzes the double Neimark–Sacker bifurcation occurring in a two-DoF system, subject to PD digital position control. In the model the control force is considered piecewise constant. Introducing a nonlinearity related to the saturation of the control force, the bifurcations occurring in the system are analyzed. The system is generally losing stability through Neimark–Sacker bifurcations, with relatively simple dynamics. However, the interaction of two different Neimark–Sacker bifurcations steers the system to much more complicated behavior. Our analysis is carried out using the method proposed by Kuznetsov and Meijer. It consists of reducing the dynamics of the nonlinear map to its local center manifold, eliminating the non-internally resonant nonlinear terms and transforming the nonlinear map to an amplitude map, that describes the local dynamics of the system. The analysis of this amplitude map allows us to define regions, in the space of the control gains, with a close interaction of the two bifurcations, which generates unstable quasiperiodic motion on a 3-torus, coexisting with two stable 2-torus quasiperiodic motions. Other regions in the space of the control gains show the coexistence of 2-torus quasiperiodic solutions, one stable and the other unstable. All the results described in this work are analytical and obtained in closed form, numerical simulations illustrate and confirm the analytical results.
Access options
Buy single article
Instant access to the full article PDF.
USD 39.95
Price includes VAT (USA)
Tax calculation will be finalised during checkout.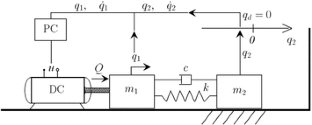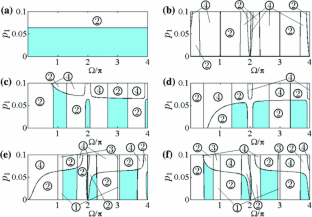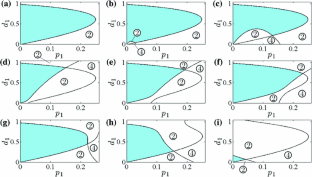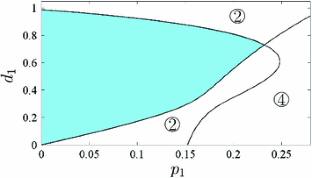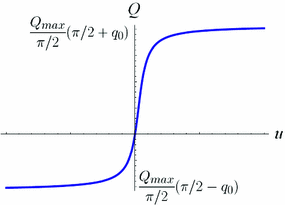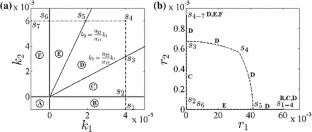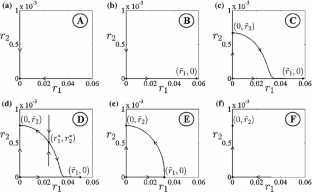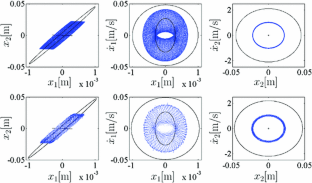 References
1.

Siciliano, B., Villani, L.: Robot Force Control. Kluwer Academic Publishers, Dordrecht (1999)

2.

Natale, C.: Interaction Control of Robot Manipulators. Springer, Berlin, Heidelberg (2003)

3.

Nicosia, S., Tomei, P., Tornambe, A.: Discrete time modeling of flexible robots. Proceedings of the 29th IEEE Conference on Decision and Control 2, 539–544 (1990)

4.

Stepan, G.: Vibrations of machines subjected to digital force control. Int. J. Solids Struct. 38, 2149–2159 (2001)

5.

Krutova, I.N.: Studying stability of the flexible spacecraft with a discrete control system. Autom. Remote Control 62(12), 1964–1977 (2001)

6.

Kovacs, L.L., Kovecses, J., Stepan, G.: Analysis of effects of differential gain on dynamic stability of digital force control. Int. J. Nonlin. Mech. 43, 514–520 (2008)

7.

Habib, G., Rega, G., Stapan, G.: Nonlinear bifurcation analysis of a single-DoF model of a robotic arm subject to digital position control. J. Comput. Nonlin. Dyn. 8(1), 011009 (2013)

8.

Hamzi, B., Barbot, J.P., Monaco, S., Normand-Cyrot, D.: Nonlinear discrete-time control of systems with a Neimark–Sacker bifurcation. Syst. Control Lett. 44(4), 245–258 (2001)

9.

Yaghoobi, H., Abed, E.H.: Local feedback control of the Naimark–Sacker bifurcation. Int. J. Bifurc. Chaos 13(4), 879–893 (2003)

10.

Yuan, Z., Hu, D., Huang, L.: Stability and bifurcation analysis on a discrete-time neural network. J. Comput. Appl. Math. 177, 89–100 (2005)

11.

Guckenheimer, J., Holmes, P.: Nonlinear Oscillations, Dynamical Systems, and Bifurcation of Vector Fields. Springer, New York (1986)

12.

Troger, H., Steindl, A.: Nonlinear Stability and Bifurcation Theory. Springer, New York (1991)

13.

Kuznetsov, YuA: Elements of Applied Bifurcation Theory. Springer, New York (1998)

14.

Kuznetsov, YuA, Meijer, H.G.E.: Numerical normal forms for codim 2 bifurcations of fixed points with at most two critical eigenvalues. SIAM J. Sci. Comput. 26(6), 1932–1954 (2005)

15.

Kuznetsov, YuA, Meijer, H.G.E.: Remarks on interacting Neimark–Sacker bifurcations. J. Differ. Equ. Appl. 12(10), 1009–1035 (2006)

16.

Luo, G.W., Chu, Y.D., Zhang, Y.L., Zhang, J.G.: Double Neimark–Sacker bifurcation and torus bifurcation of a class of vibratory systems with symmetrical rigid stops. J. Sound Vib. 298, 154–179 (2006)

17.

Habib, G., Rega, G., Stepan, G.: Stability analysis of a two-DoF mechanical system subject to proportional-derivative digital position control. J. Vib. Control (2013). doi:10.1177/1077546312474014

18.

Habib, G., Rega, G., Stepan, G.: Analytical investigation of single and double Neimark–Sacker bifurcations. Period. Polytech. 56(1), 13–22 (2012)

19.

Habib, G., Rega, G., Stapan, G.: Bifurcation analysis of a Two-DoF mechanical system subject to digital position control. Part II: effects of asymmetry and transition to chaos. Nonlin. Dyn. 74(4), 1223–1241 (2013)
Acknowledgments
This research was also supported by the Hungarian National Science Foundation under grant no. OTKA 101714.
About this article
Cite this article
Habib, G., Rega, G. & Stepan, G. Bifurcation analysis of a two-DoF mechanical system subject to digital position control. Part I: theoretical investigation. Nonlinear Dyn 76, 1781–1796 (2014). https://doi.org/10.1007/s11071-014-1246-z
Received:

Accepted:

Published:

Issue Date:
Keywords
Digital position control

Double Neimark–Sacker bifurcation

Center manifold reduction

Normal form