Abstract
To offer a scientific basis and reference for policy makers when developing the regulation framework for Chinese national carbon market, this research analyzes the environmental and economic effects of the carbon market from a mid- to long-term perspective in China. Through a computable general equilibrium model, with technological progress as an endogenous variable, this study provides a comprehensive investigation on the relationships between the price of carbon, technological development, emission reduction and economic growth in low, mid- and high emission reduction scenarios. Furthermore, it analyzes the potential of price-setting mitigation measures to create incentives for technological progress. The results indicate that the carbon market will have a positive impact on the R&D investment in China and in turn would promote technology development. Consequently, it is vital that the carbon price is high enough; otherwise, the pressure on technological development will not be sufficiently strong; there is compatibility between carbon intensity reduction and mid- and long-term GDP growth, but it seems impossible to realize the positive effects on both emission reduction and economy development at the early stage. Hence, the carbon market alone will not be a cost-effective instrument for emission abatement and other auxiliary policies will also be needed in the early stages. Meanwhile, selection of reasonable emission reduction scenarios will play a crucial role in achieving the pre-2020 and post-2020 carbon reduction commitments efficiently in China.
Access options
Buy single article
Instant access to the full article PDF.
US$ 39.95
Tax calculation will be finalised during checkout.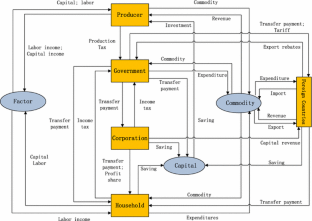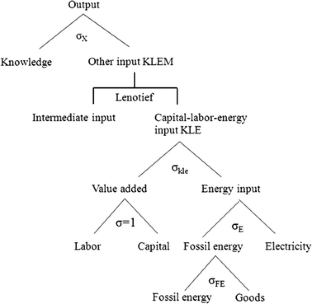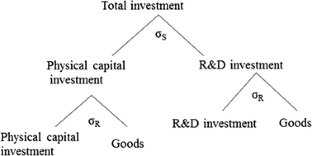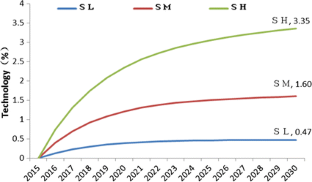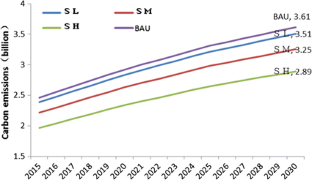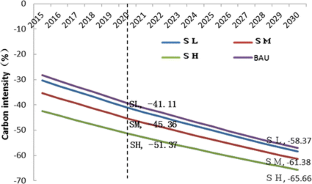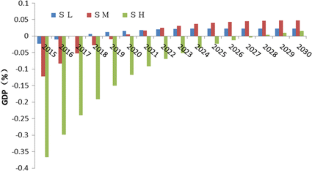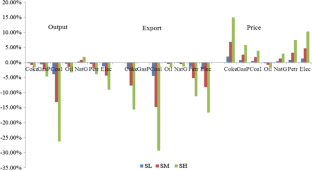 References
Abadie LM, Chamorro JM (2008) European CO2 prices and carbon capture investments. Energy Econ 30(6):2992–3015

Aghion P, Howitt PA (1990) The model of growth through creative destruction (No. w3223). National Bureau of Economic Research

Ahammad H, Clements KW, Ye Q (2001) The regional economic impact of reducing greenhouse gas emissions: Western Australia. Resour Policy 27(4):225–233

André FJ, Cardenete MA, Romero C (2010) Designing public policies: an approach based on multi-criteria analysis and computable general equilibrium modeling, vol 642. Springer, New York

Anger N, Oberndorfer U (2008) Firm performance and employment in the EU emissions trading scheme: an empirical assessment for Germany. Energy Policy 36(1):12–22

Armington PS (1969) A theory of demand for products distinguished by place of production. Staff Pap Int Monet Fund 1:159–178

Arthur WB (1998) Self-reinforcing mechanisms in economics. In: Anderson PW, Arrow KJ, Pines D (eds) The economy as an evolving complex system, vol 5. Addison-Wesley, Reading, pp 9–31

Barro RJ (1996) Determinants of economic growth: a cross-country empirical study (No. w5698). National Bureau of Economic Research

Braun M (2009) The evolution of emissions trading in the European Union e the role of policy networks, knowledge and policy entrepreneurs. Account Organ Soc 34(3):469–487

Bye B, Jacobsen K (2011) Restricted carbon emissions and directed R&D support: an applied general equilibrium analysis. Energy Econ 33(3):543–555

Chen YN, Lin S (2015) Decomposition and allocation of energy-related carbon dioxide emission allowance over provinces of China. Nat Hazards 76:1893–1909

Cheng BB, Dai HC, Wang P, Zhao DQ, Masui T (2015) Impacts of carbon trading scheme on air pollutant emissions in Guangdong Province of China. Energy Sustain Dev 27:174–185

Chevallier J, Ielpo F, Mercier L (2009) Risk aversion and institutional information disclosure on the European carbon market: a case-study of the 2006 compliance event. Energy Policy 37(1):15–28

Climate change report (2001) Synthesis report: third assessment report of the intergovernmental panel on climate change. Cambridge University Press, Cambridge

Convery F, Ellerman AD, De Perthuis C (2008) The European carbon market in action: lessons from the first trading period interim report. MIT Joint Program on the Science and Policy of Global Change

Cui LB, Fan Y, Zhu L, Bi QH (2014) How will the emissions trading scheme save cost for achieving China's 2020 carbon intensity reduction target? Appl Energy 136:1043–1052

Demailly D, Quirion P (2008) European Emission Trading Scheme and competitiveness: a case study on the iron and steel industry. Energy Econ 30(4):2009–2027

Department of National Account (2009) Input–output table of China (2007). China Statistics Press, Beijing

Don B, Cal M (2011) An emerging equilibrium in the EU emissions trading scheme. Energy Econ 33(2):353–362

Feng JX (2010) Economic development and reduction of GHG emission. J Renmin Univ China 2:11–18 (in Chinese)

Fisher-Vanden K, Wing SI (2008) Accounting for quality: issues with modeling the impact of R&D on economic growth and carbon emissions in developing economies. Energy Econ 30(6):2771–2784

Gao PF, Chen WY (2002) Carbon tax and carbon emission. J Tsinghua Univ Sci Technol 42(10):1335–1338

Glomsrod S, Wei TY (2005) Coal cleaning: a viable strategy for reduced carbon emissions and improved environment in China? Energy Policy 33(4):525–542

Guo ZX (2010) Decomposition of China's carbon emission: based on LMDI method. China Popul Resour Environ 20(12):4–9 (in Chinese)

He JK (2011) Economic analysis and effectiveness evaluation on China's CO2 emission mitigation target. Stud Sci Sci 1:9–17 (in Chinese)

He YX, Zhang SL, Yang LY, Wang YJ, Wang J (2010) Economic analysis of coal price–electricity price adjustment in China based on the CGE model. Energy Policy 38(11):6629–6637

Hoffmann VH (2007) EU ETS and investment decisions: the case of the German electricity industry. Eur Manag J 25(6):464–474

Intergovernmental Panel on Climate Change (IPCC) (2006) IPCC guidelines for national greenhouse gas inventories. Prepared by the National Greenhouse Gas Inventories Programme. IGES, Japan

International Energy Agency (IEA) (2015) Global energy-related emissions of carbon dioxide stalled in 2014. http://www.iea.org/newsroomandevents/news/2015/march/global-energy-related-emissions-of-carbon-dioxide-stalled-in-2014.html

Jaehn F, Letmathe P (2009) The emissions trading paradox. Eur J Oper Res 202(1):248–254

Jaffe AB, Newell RG, Stavins RN (2002) Environmental policy and technological change. Environ Resour Econ 22(1–2):41–70

Julien C (2011) A model of carbon price interactions with macroeconomic and energy dynamics. Energy Econ 33(6):1295–1312

Klepper G, Peterson S (2006) Emissions trading, CDM, JI, and more: the climate strategy of the EU. Energy J 27(2):1–26

Klingelhöfer HE (2009) Investments in EOP-technologies and emissions trading: results from a linear programming approach and sensitivity analysis. Eur J Oper Res 196(1):370–383

Laurikka H (2006) Option value of gasification technology within an emissions trading scheme. Energy Policy 34(18):3916–3928

Li JF (2013) The aim of carbon market is that carbon trading becomes less and less. http://finance.sina.com.cn/roll/20131227/022517765984.shtml

Li KJ, Qu RX (2012) The effect of technological change on China's carbon dioxide emission: an empirical analysis based on the vector error correction model. China Soft Sci Mag 6:15–58 (in Chinese)

Li LS, Zhou Y (2006) Can technological progress improve energy efficiency? Based on the empirical study on Chinese industrial sectors. Manag World 10:82–89 (in Chinese)

Li N, Shi MJ, Wang F (2009) Roles of regional differences and linkages on Chinese regional policy effect in CGE analysis. Syst Eng Theory Pract 29(10):35–44

Liang QM, Yao YF, Zhao LT, Wang C, Yang RG, Wei YM (2014) Platform for China energy and environmental policy analysis: a general design and its application. Environ Model Softw 51:195–206

Liao H, Fan Y, Wei YM (2007) What induced China's energy intensity to fluctuate: 1997–2006? Energy Policy 35(9):4640–4649

Liu LC, Fan Y, Wu G, Wei YM (2007) Using LMDI method to analyze the change of China's industrial CO2 emissions from final fuel use: an empirical analysis. Energy Policy 35(11):5892–5900

Loisel R (2009) Environmental climate instruments in Romania: a comparative approach using dynamic CGE model. Energy Policy 37(6):2190–2204

Lu CY, Zhang XL, He JK (2010) A CGE analysis to study the impacts of energy investment on economic growth and carbon dioxide emission: a case of Shaanxi Province in western China. Energy 35(11):4319–4327

Lucas RE (1988) On the mechanics of economic development. J Monet Econ 22(1):3–42

Lundgren T, Marklund PO, Samakovlis E, Zhou WC (2015) Carbon prices and incentives for technological development. J Environ Manag 150:393–403

Ma C, Stern DI (2008) China's changing energy intensity trend: a decomposition analysis. Energy Econ 30(3):1037–1053

Oberndorfer U, Rennings K (2007) Costs and competitiveness effects of the European Union emissions trading scheme. Eur Environ 17(1):1–17

Peace J, Juliani T (2009) The coming carbon market and its impact on the American economy. Policy Soc 27:305–316

Requate T (2005) Dynamic incentives by environmental policy instruments—a survey. Ecol Econ 54(2):175–195

Requate T, Unold W (2003) Environmental policy incentives to adopt advanced abatement technology: will the true ranking please stand up? Eur Econ Rev 47(1):125–146

Romer PM (1990) Endogenous technological change (No. w3210). National Bureau of Economic Research

Shi MJ, Zhou SL (2010) The impact of low carbon technology development on China's CO2 emission reduction. Manag Rev 6:48–53 (in Chinese)

Shi MJ, Li N, Zhou SL, Yuan YN, Ma GX (2010) Can China realize CO2 mitigation target toward 2020? J Resour Ecol 1(2):145–154

State Council (2011) The twelfth five-year plan for national economic and social development (in Chinese). State council, People's Republic of China, Beijing

Sun N (2011) Carbon emission reduction of manufacturing rely on technical progress. Sci Technol China BBS 4:44–48 (in Chinese)

Walras L (1964) Elements of pure economics or the theory of social wealth. A. M. Kelley, New York

Wang C (2003) Climate change policy simulation and uncertainty analysis: a dynamic CGE model of China. Tsinghua University, Beijing (in Chinese)

Wang WG, Zheng GG (2010) Annual report on actions to address climate change. Social Sciences Academic Press, Beijing (in Chinese)

Wang P, Dai HC, Ren SY, Zhao DQ, Masui T (2015) Achieving Copenhagen target through carbon emission trading: economic impacts assessment in Guangdong Province of China. Energy 79:212–227

Wei YT (2002) The impact of carbon tax on Chinese economy and carbon emissions. World Econ Politics 8:47–49

Wing IS (2004) Computable general equilibrium models and their use in economy-wide policy analysis. Technical note, Joint Program on the Science and Policy of Global Change, MIT

Wing IS (2006) Representing induced technological change in models for climate policy analysis. Energy Econ 28(5):539–562

Wu L, Kaneko S, Matsuoka S (2005) Driving forces behind the stagnancy of China's energy-related CO2 emissions from 1996 to 1999: the relative importance of structural change, intensity change and scale change. Energy Policy 33(3):319–335

Xue X (1998) Calculation and comparison study of CO2 emissions from in China's energy consumption. Environ Prot 4:27–28 (in Chinese)

Yao XL (2012) Research on measure of technology innovation affecting carbon intensity of industry and path of carbon emission reduction. Harbin Institute of Technology, China (in Chinese)

Yu F, Qi JG (2007) Decomposing and analyzing the environmental pollution under the opening economic circumstances: based on the panel data of provinces, autonomous regions and municipals of China. Stat Res 1:47–53

Zhang YJ, Wei YM (2010) An overview of current research on EU ETS: evidence from its operating mechanism and economic effect. Appl Energy 87(6):1804–1814

Zhu YB, Liu X, Wang Z (2010) Abatement effect of carbon tax and its impacts on economy in China. China Soft Sci 4:1–9 (in Chinese)
Acknowledgments
This work was supported by a Grant from the National Natural Science Foundation of China (Nos. 71203008 and 70973011) and Funding Project of Education Ministry of China for the Development of Liberal Arts and Social Sciences (No. 11YJA630119). The authors would like to extend special thanks to the editor and the anonymous reviewers for their constructive comments and suggestions for improving the quality of this article.
About this article
Cite this article
Yang, L., Yao, Y., Zhang, J. et al. A CGE analysis of carbon market impact on CO2 emission reduction in China: a technology-led approach. Nat Hazards 81, 1107–1128 (2016). https://doi.org/10.1007/s11069-015-2122-y
Received:

Accepted:

Published:

Issue Date:
Keywords
Carbon market

Technological progress

CO2 emission reduction

Economic growth

CGE model