Abstract
The paper explores, from a householder's point of view, the effectiveness and need for an improved flood warning system in an inland regional city, Toowoomba, which experienced a severe flash flood in January 2011. A survey was conducted across 75 households in four different areas in Toowoomba. It investigated how many people received a warning about the flash flood, how they were warned, and their opinion of flood warning systems post-flood. The results show that no flash flood warning was issued and the local community was completely overwhelmed by the January 2011 flash flood event. Overall awareness of the risk of flash floods appeared to be quite high, especially following the January 2011 event, and the common opinion was that a flash flood warning system in Toowoomba would be extremely useful. However, a level of uncertainty exists, particularly with regard to who should be responsible for providing flood warning systems. Education and home location in the risk areas are identified as important variables influencing opinion and awareness of flash flooding. Improved and coordinated information together with clear lines of responsibility for providing flood information, better lead time, and more reliable flood warning will greatly assist in future flood risk mitigation.
Access options
Buy single article
Instant access to the full article PDF.
US$ 39.95
Tax calculation will be finalised during checkout.
Subscribe to journal
Immediate online access to all issues from 2019. Subscription will auto renew annually.
US$ 119
Tax calculation will be finalised during checkout.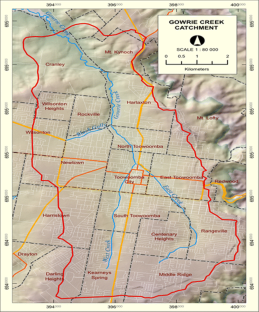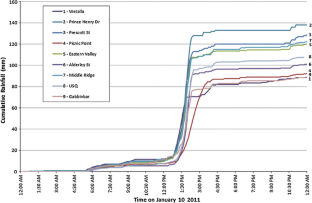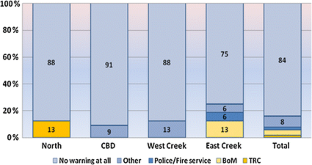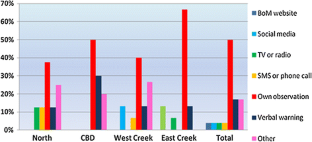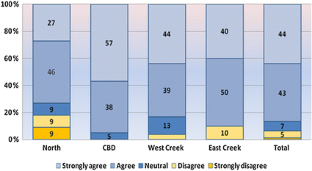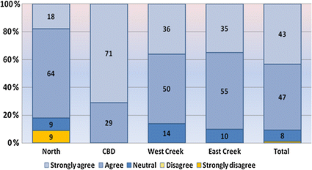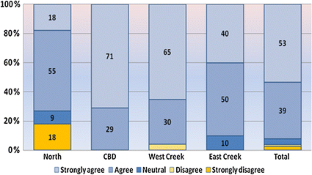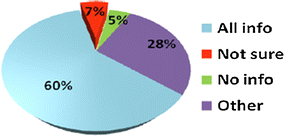 References
AEM (Australian Emergency Manual) (2009) Flood Warning Manual: Australian Emergency Manual Series 21. Australian Emergency Management, published by Attorney-General's Department Australia

Bates BC, Kundzewicz ZW, Wu S, Palutikof JP (eds) (2008) Climate change and water. Technical Paper of the Intergovernmental Panel on Climate Change, IPCC Secretariat, Geneva

BoM (2013) Flood warning. Bureau of Meteorology. Accessed 24 Jan 2013. http://reg.bom.gov.au/qld/flood/brochures/qld/fld_qld.shtml

BoM (2011) Flood summary for Toowoomba—December 2010 and January 2011. Bureau of Meteorology. Accessed 27 July 2012. http://reg.bom.gov.au/hydro/flood/qld/fld_reports/toowoomba_fact_sheet_2011.pdf

Burningham K, Fielding J, Thrush D (2008) 'It'll never happen to me': understanding public awareness of local flood risk, Disasters, Centre for Environmental Strategy, University of Surrey

Collins N (2011) Technical report on the Toowoomba flood January 2011, Queensland

Combs B, Slovic P (1979) Causes of death: biased newspaper coverage and biased judgments. J Q 56:837–843

Eiser JR, Bostrom A, Burton I, Johnston DM, McClure J, Paton D, van der Pligt J, White MP (2012) Risk interpretation and action: a conceptual framework for responses to natural hazards. Int J Disaster Risk Reduct 1:5–16

Emergency Knowledge Management Hub (2015) Flood: 10th Feb—Toowoomba, Miles, Cairns, and Townsville, Queensland 1927. https://www.emknowledge.gov.au/

ICA Hydrology Panel (2011) The nature and causes of flooding in Toowoomba 10 January 2011. Insurance Council Australia

IPCC (2007) Climate change 2007: synthesis report. In: Core Writing Team, Pachauri RK, Reisinger A (eds) Contribution of Working Groups I, II and III to the Fourth Assessment Report of the Intergovernmental Panel on Climate Change. IPCC, Geneva

Jha AK, Bloch R, Lamond J (2011) Cities and flooding: a guide to integrated urban flood. World Bank Risk Management for the 21st Century. The World Bank, Washington DC

Jordan PW (2011) Hydrological Advice to Commission of Inquiry Regarding 2010/11 Queensland Floods, Toowoomba and the Lockyer Valley Flash Flood Events of 10 and 11 January 2011. Sinclair Knight Merz (SKM), Australia

Kapucu N (2008) Culture of preparedness: household disaster preparedness. Disaster Prevent Manag 17(4):526–535

King D (2000) You're on your own: community vulnerability and the need for awareness and education for predictable natural disasters. J Conting Crisis Manag 8(4):223–228

Lawrence J, Quade D, Becker J (2014) Integrating the effects of flood experience on risk perception with responses to changing climate risk. Nat Hazards 74(3):1773–1794

Ludy J, Kondolf MG (2012) Flood risk perception in lands "protected" by 100-year levees. Nat Hazards 61:829–842

Morrow BH (2009) Risk behavior and risk communication: synthesis and expert interviews. Final report for the NOAA coastal services center

O'Neill P (2000) Developing an integrated public communication model for the Hawkesbury/Nepean floodplain management strategy. In: Conference presentation—emergencies, NSW State Emergency Service

Parker DJ, Priest SJ, Tapsell SM (2009) Understanding and enhancing the public's behavioural response to flood warning information. Meteorol Appl 16:103–114

Parker DJ, Handmer JW (1998) The role of unofficial flood warning systems. J Conting Crisis Manag 6(1):45–60

Preston BL, Jones RN (2006) Climate change impacts on Australia and the benefits of early action to reduce global greenhouse gas emissions. CSIRO, Canberra

Raaijmakers R, Krywkow J, Van der Veen A (2008) Flood risk perceptions and spatial multi-criteria analysis: an exploratory research for hazard mitigation. Nat Hazards 46:307–322

Steffen W, England M, Karoly D (2012) The science behind southeast Australia's wet, cool summer. Climate Commission, Department of Climate Change and Energy Efficiency, Commonwealth of Australia

TRC (2011) Toowoomba Regional Council, properties area. Accessed 31 July 2012. www.toowoombarc.qld.gov.au/our-region/moving-to-the-region/major-centres-in-the-region/5388-toowoomba.html

Toowoomba Regional Council (2015) Toowoomba Economic Toowoomba. Data access on 15 June 2015. http://economy.id.com.au/toowoomba?BMID=20

Wachinger G, Renn O (2010) Risk perception and natural hazards. CapHaz-Net WP3

Wenger C, Hussey K, Pittock J (2013) Living with floods: key lessons from Australia and Abroad. National Climate Change Adaptation Research Facility, NCCARF, Gold Coast, p 264

Zaalberg R, Midden C, Meijnders A, McCalley T (2009) Prevention, adaptation, and threat denial: flooding experiences in the Netherlands. Risk Anal 29(12):1759–1778
Appendix: Flood warning survey of Households, Central Business District, nearby East and West Creeks, Toowoomba, Queensland
Appendix: Flood warning survey of Households, Central Business District, nearby East and West Creeks, Toowoomba, Queensland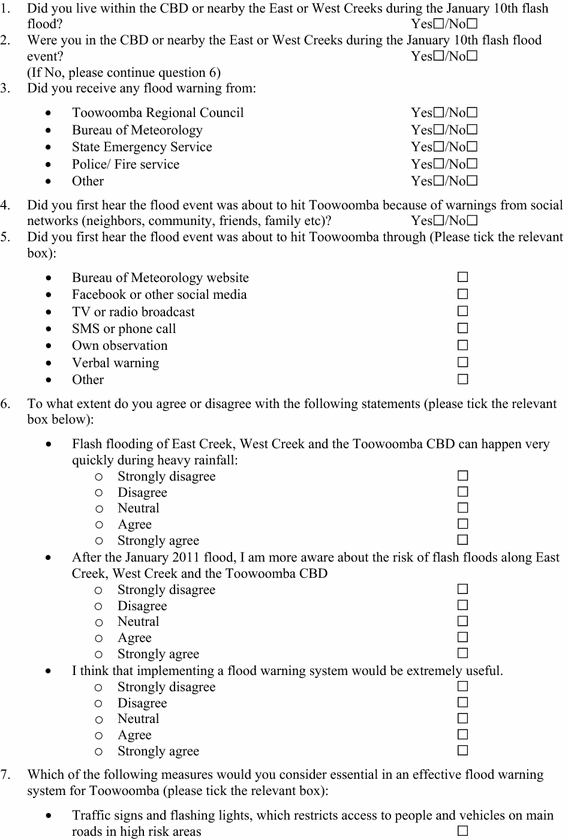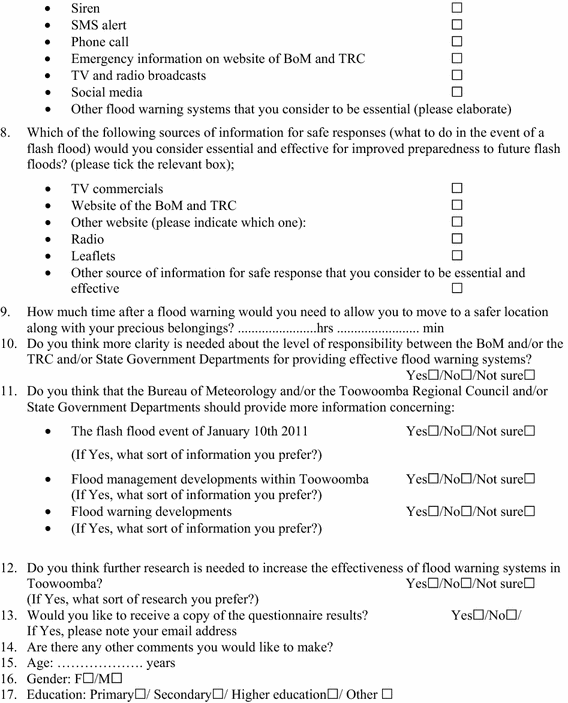 About this article
Cite this article
Nieland, C., Mushtaq, S. The effectiveness and need for flash flood warning systems in a regional inland city in Australia. Nat Hazards 80, 153–171 (2016). https://doi.org/10.1007/s11069-015-1962-9
Received:

Accepted:

Published:

Issue Date:
Keywords
Flood warning

Awareness

Households

Queensland