Abstract
In order to curb anthropogenic carbon emissions and achieve the carbon intensity reduction target in China, it is crucial to shed light on influencing factors of carbon emissions at the city level. This paper selects Tianjin, one of the largest economic centers in northern China, as a study case. An extended stochastic impact by regression on population, affluence, and technology model is conducted to systematically identify the determinant factors driving CO2 emissions in Tianjin during the period 1996–2012. To eliminate multicollinearity problems, partial least squares regression is applied to improve this model. Empirical results show that the rapid process of urbanization has the greatest impact on the increase in carbon emissions, while the industrialization level has the least impact. Affluence level, population size, and FDI also play important roles in CO2 emission growth. The outcome of the FDI–emission nexus supports the pollution haven hypothesis, which shows that the inflow of foreign capital harms the local environment. Improvement in energy intensity is the major inhibitory factor and partially offsets the increase in carbon emissions. Finally, policy recommendations for carbon emission reduction plan in Tianjin have been given. Moreover, the approach developed in this research is transferable and can be utilized to analyze driving factors of CO2 emissions and formulate sustainable development strategies in another region.
Access options
Buy single article
Instant access to the full article PDF.
USD 39.95
Price excludes VAT (USA)
Tax calculation will be finalised during checkout.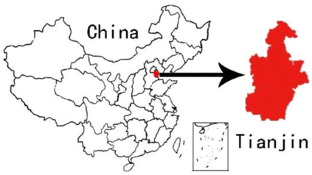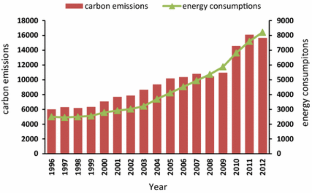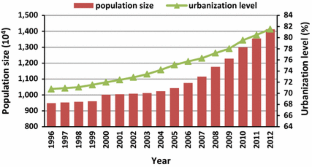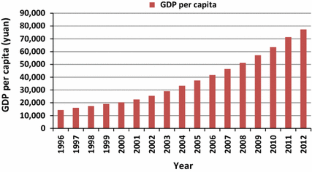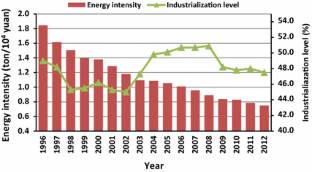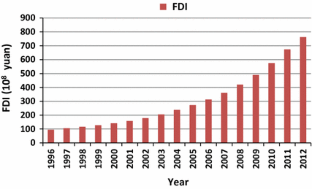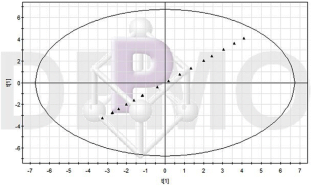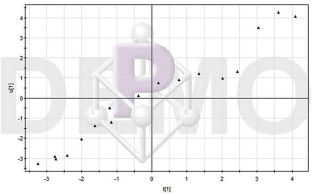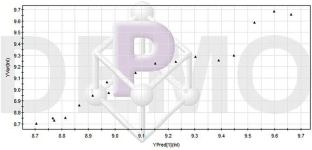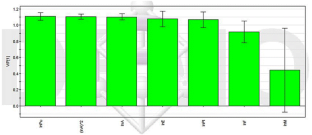 References
Akbostanci E, TUNÇ G, Türüt-Asik S (2007) Pollution haven hypothesis and the role of dirty industries in Turkey's exports. Environ Dev Econ 12(02):297–322

Auffhammer M, Carson RT, Garin-Munoz T, Rich C (2000) Exploring structural differences in CO2 emission of China's provinces. Working paper University of California, San Diego

Cai B, Liu C, Chen C (2009) Research and complication of urban greenhouse gas emission inventory. Chinese chemical Industry Press, Beijing

Chertow MR (2001) The IPAT equation and its variants. J Ind Ecol 4(4):13–29

Dhakal S (2009) Urban energy use and carbon emissions from cities in China and policy implications. Energy Policy 37(11):4208–4219

Dietz T, Rosa EA (1997) Effects of population and affluence on CO2 emissions. Proc Natl Acad Sci 94(1):175–179

Ehrlich PR, Holdren JP (1971) Impact of population growth. Science 171(3977):1212–1217

Fan Y, Liu LC, Wu G, Wei YM (2006) Analyzing impact factors of CO2 emissions using the STIRPAT model. Environ Impact Assess Rev 26(4):377–395

Feng K, Hubacek K, Guan D (2009) Lifestyles, technology and CO2 emissions in China: a regional comparative analysis. Ecol Econ 69(1):145–154

Galeotti M, Lanza A (1999) Richer and cleaner? A study on carbon dioxide emissions in developing countries. Energy Policy 27(10):565–573

Geladi P, Kowalski BR (1986) Partial least-squares regression: a tutorial. Anal Chim Acta 185:1–17

Grimes P, Kentor J (2003) Exporting the greenhouse: foreign capital penetration and CO2 emissions 1980–1996. J World Syst Res 9(2):261–275

Hoffmann R, Lee CG, Ramasamy B, Yeung M (2005) FDI and pollution: a granger causality test using panel data. J Int Dev 17(3):311–317

IPCC (2006) Intergovernmental panel on climate change. Guidelines for national greenhouse gas inventories 2006. In: Eggleston HS, Buendia L, Miwa K, Ngara T, Tanabe K (eds) Prepared by the National greenhouse gas inventories programme. Japan, IGES

IPCC (2007) IPCC Fourth Assessment Report: Climate Change 2007. Cambridge University Press, Cambridge

Jia J, Deng H, Duan J, Zhao JZ (2009) Analysis of the major drivers of the ecological footprint using the STIRPAT model and the PLS method–a case study in Henan Province, China. Ecol Econ 68(11):2818–2824

Kaika D, Zervas E (2013) The Environmental Kuznets Curve (EKC) theory–part A: concept, causes and the CO2 emissions case. Energy Policy 62:1392–1402

Kang JD, Zhao T, Ren X, Lin T (2012) Using decomposition analysis to evaluate the performance of China's 30 provinces in CO2 emission reductions over 2005–2009. Nat Hazards 64(2):999–1013

Li GZ, Li ZZ (2010) Regional differences and influencing factors of China's carbon dioxide emissions. China Popul Resour Environ 20(5):22–28

Li HN, Mu HL, Zhang M, Gui SS (2012) Analysis of regional difference on impact factors of China's energy-related CO2 emissions. Energy 39:319–326

Liddle B, Lung S (2010) Age-structure, urbanization, and climate change in developed countries: revisiting STIRPAT for disaggregated population and consumption-related environmental impact. Popul Environ 31(5):317–343

Lin S, Zhao D, Marinova D (2009) Analysis of the environmental impact of China based on STIRPAT model. Environ Impact Assess Rev 29(6):341–347

Liu Z, Liang S, Geng Y et al (2012) Features, trajectories and driving forces for energy-related GHG emissions from Chinese mega cites: the case of Beijing, Tianjin, Shanghai and Chongqing. Energy 37(1):245–254

NBSC (2013) National Bureau of statistics of China. China Statistical Yearbook. China Statistics Press, Beijing

Pao HT, Tsai CM (2011) Multivariate Granger causality between CO2 emissions, energy consumption, FDI (foreign direct investment) and GDP (gross domestic product): evidence from a panel of BRIC (Brazil, Russian Federation, India, and China) countries. Energy 36(1):685–693

Poumanyvong P, Kaneko S (2010) Does urbanization lead to less energy use and lower CO2 emissions? A cross-country analysis. Ecol Econ 70(2):434–444

Roberts TD (2011) Applying the STIRPAT model in a post-Fordist landscape: can a traditional econometric model work at the local level? Appl Geogr 31(2):731–739

Roberts JT, Grimes PE (1997) Carbon intensity and economic development 1962–1991: a brief exploration of the environmental Kuznets curve. World Dev 25(2):191–198

Satterthwaite D (2008) Cities' contribution to global warming: notes on the allocation of greenhouse gas emissions. Environ Urban 20(2):539–549

Schulze PC (2002) I= PBAT. Ecol Econ 40(2):149–150

Shao C, Guan Y, Wan Z et al (2013) Performance and decomposition analyses of carbon emissions from industrial energy consumption in Tianjin, China. J Clean Prod 64:590–601

Shi A (2003) The impact of population pressure on global carbon dioxide emissions, 1975–l996: evidence from pooled cross-country data. Ecol Econ 44:29–42

Song XH, Zhang YF, Wang YM, Feng YC (2012) Analysis of impacts of demographic factors on carbon emissions based on the IPAT model. Res Environ Sci 5(1):109–115

Tianjin Bureau of Statistics (2013) Tianjin Statistical Yearbook. China Statistics Press, Beijing

Tianjin municipal people's government (2010) The outline of Tianjin Economy and Social Development Plan in the Twelfth Five-year http://www.tj.gov.cn/zwgk/zwxx/zwyw/201103/t20110322_135449.htm

Tianjin municipal people's government (2013) Tianjin low-carbon economy development and climate change responding plan for the twelfth five-year plan http://www.taes.org/html/sbjxm_1441_1075.html

Waggoner PE, Ausubel JH (2002) A framework for sustainability science: a renovated IPAT identity. Proc Natl Acad Sci 99(12):7860–7865

Wang HW (1996) Method and application of partial least square regression. National Defense Science and Technology Press, Beijing

Wang LM, He KL (2006) Analysis of temporal variation of environmental impact based on STIRPAT model–a case study of energy consumption in China. Nat Resour 6:862–869

Wang ZH, Yin F, Zhang Y, Zhang X (2012) An empirical research on the influencing factors of regional CO2 emissions: evidence from Beijing city, China. Appl Energy 100:277–284

Wang P, Wu W, Zhu B, Wei YM (2013) Examining the impact factors of energy-related CO2 emissions using the STIRPAT model in Guangdong Province, China. Appl Energy 106:65–71

Wei T (2011) What STIRPAT tells about effects of population and affluence on the environment? Ecol Econ 72:70–74

World Wide Fund For Nature (WWF) (2011) Strategy and methodology for development of low-carbon city in China

York R, Rosa EA, Dieta T (2003) STIRPAT, IPAT and ImPACT: analytic tools for unpacking the driving forces of environmental impacts. Ecol Econ 46:351–365

Yue T, Long R, Chen H, Zhao X (2013) The optimal CO2 emissions reduction path in Jiangsu province: an expanded IPAT approach. Appl Energy 112:1510–1517

Zhang YJ, Liu Z, Zhang H, Tan TD (2014) The impact of economic growth, industrial structure and urbanization on carbon emission intensity in China. Nat Hazards 1–17

Zhu Q, Peng X (2012) The impacts of population change on carbon emissions in China during 1978–2008. Environ Impact Assess Rev 36:1–8

Zhu Q, Peng XZ, Lu ZM, Yu J (2010) Analysis model and empirical study of impacts from population and consumption on carbon emissions. China Popul Resour Environ 20(2):98–102
Acknowledgments
The authors thank for editors and anonymous reviewers for their useful comments and suggestions, which improved the presentation of the paper. This work is supported by the Specialized Research Fund for Doctoral Program of Higher Education, China # 20100032110034.
About this article
Cite this article
Li, B., Liu, X. & Li, Z. Using the STIRPAT model to explore the factors driving regional CO2 emissions: a case of Tianjin, China. Nat Hazards 76, 1667–1685 (2015). https://doi.org/10.1007/s11069-014-1574-9
Received:

Accepted:

Published:

Issue Date:

DOI: https://doi.org/10.1007/s11069-014-1574-9
Keywords
CO2 emissions

STIRPAT model

PLS method

Tianjin