Abstract
Jakarta, as the capital of the Republic of Indonesia, has long been known to be at risk from flood hazard. It is increasingly recognized that community responses and adaptation strategies are essential for planning future mitigation action. In order to investigate the community responses and adaptation strategies employed in Jakarta, in-depth interviews were performed in the flood-prone areas. The results reveal that vulnerability to flooding is increasing, and it is linked to several factors: (1) stakeholders, (2) environment, (3) communities, and (4) infrastructure and its maintenance. Various physical adaptation strategies have been adopted by the local communities, which include raising the housing level, building terraced housing, and building small dikes to prevent water entering the settlements. Several non-physical adaptations were also identified from the fieldwork. These adaptations tend to be conducted through communal work and the reuse of resources and materials left undamaged by flooding. However, uncoordinated responses during flood events produce greater exposure to the hazard, and it can be inferred that community responses remain below the ideal. This study highlights the need for urgent attention to be given to improving the institutional links between stakeholders, especially at the municipal level, which could provide more efficient disaster response.
Access options
Buy single article
Instant access to the full article PDF.
USD 39.95
Price excludes VAT (USA)
Tax calculation will be finalised during checkout.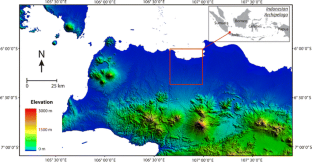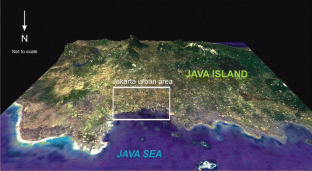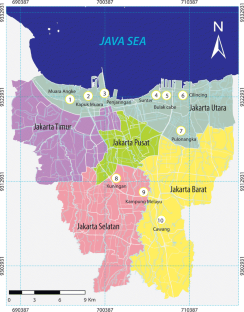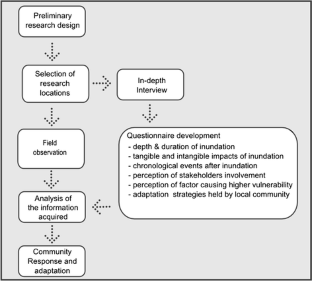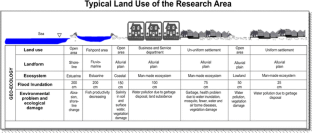 References
Abidin HZ, Djaja R, Darmawan D, Hadi S, Akbar A, Rajiyowiryono H, Sudibyo Y, Meilano I, Kusuma MA, Kahar J, Subarya C (2001) Land subsidence of Jakarta (Indonesia) and its geodetic monitoring system. Nat Hazards 23(Issue 2-3):365–387

Abidin HZ, Andreas H, Gamal M, Susanti P, Hutasoit L, Fukuda Y, Deguchi T (2008) Maruyama Y (2008) Land subsidence characteristics of the Jakarta basin (Indonesia) as estimated from leveling, GPS and InSAR and its environmental impacts. Symposium: Flood Risk and Adaption in Jakarta, Bandung Institute of Technology, 11 Nov 2008

Blaikie P, Cannon T, Davis I, Wisner B (1994) At risk:natural hazards, people's vulnerability and disasters. Routledge, London

BMKG (Bureau of Meteorology and Geophysics of Indonesia) (2010) Analysis of extreme weather in Jakarta: September 14th 2010 (in Bahasa). Jakarta: BMKG

Bouwer, LM (2011) Have disaster losses increased due to anthropogenic climate change? Bull Am Meteorol Soc.doi: 10.1175/2010BAMS3092.1

Brilly M, Polic M (2005) Public perception of flood risks, flood forecasting and mitigation. Nat Hazards Earth Sys Sci 5:345–355

Cronin SJ, Gaylord DR, Charley D, Alloway BV, Wallez S, Esau JW (2004) Participatory methods of incorporating scientific with traditional knowledge for volcanic hazard management on Ambae Island. Vanuatu Bull Volcanol 66:652–668

Dewi A (2007) Community-based analysis of coping with urban flooding: a case study in Semarang, Indonesia. M.Sc. thesis, International Institute for Geo-Information and Earth Observation, ITC, Enschede, The Netherlands

Dietz T (2010) Climate-based risk in cities. In: Kurian M, McCarney (eds) Peri-urban and water sanitation services. Springer publishing, Berlin

Djalante R, Holley C, Thomalla F (2011) Adaptive governance and managing resilience to natural hazard. Int J Disaster Risk Sci 2:1–14

Engelen GB and Kloosterman FH (1996) Hydrological system analysis, water science and technology Libr. 20 Kluwer AC. Publ., Dordrecht

Firman T (2009) The continuity and change in mega-urbanization in Indonesia: a survey of Jakarta-Bandung Region (JBR) development. Habitat Int 33:327–339

Grothmann T, Reusswig F (2006) People at risk of flooding: why some residents take precautionary action while others do not. Nat Hazards 38:101–120

Hirabayashi Y, Mahendran R, Koirala S, Konoshima L, Yamazaki D, Watanabe S, Kim H, Kanae S (2013) Global flood risk under climate change. Nat Clim Change. doi:10.1038/NCLIMATE1911

Hoffmann V, Probst K, Christinck A (2007) Farmers and researchers: How can collaborative advantages be created in participatory research and technology development? Agric Hum Values 24:355–368

IPCC (Intergovernmental Panel on Climate Change) (2012) Special report: managing the risks of extreme events and disasters to advance climate change adaptation. Intergovernmental Panel on Climate Change Working Group I & II

Jakarta BPS (2012) Jakarta in figures 2012. Bureau of Statistics (BPS) of Jakarta Province, Indonesia, Jakarta

Jha AK, Bloch R, Lamond J (2012) Cities and flooding: a guide to integrated urban flood risk management for 21st century. The World Bank and GFDRR, Washington

Jongman B, Ward PJ, Aerts JCJH (2012) Global exposure to river and coastal flooding: long term trends and changes. Glob Environ Change. doi:10.1016/j.gloenvcha.2012.07.004

Kaiser G and Witzki D (2004) Public perception of coastal flood defense and participation in coastal flood defense planning. In G. Schernewski, & T. Dolch (Eds.), Geographie der Meere und Ku¨sten. (pp. 101–108). Coastline reports 1

Kobayashi H (2003) Vulnerability assessment and adaptation strategy to sea-level rise in Indonesian coastal urban areas. National Institute for Land and Infrastructure Management, Ministry of Land, Infrastructure and Transport, Asahi-1, Tsukuba-city, Japan

Kraas F (2007) Megacities and global change: key priorities. In: Geographical Journal 173: 79–82

Kraas F and Nitschke U (2006) Megastädte als Motoren globalen Wandels. In: Internationale Politik 11: 18–28

Kuenzer C, Renaud FG (2012) Climate and environmental change in river deltas globally: expected impacts, resilience, and adaptation. In: Renaud FG, Kuenzer C (eds) The Mekong delta system: interdisciplinary analyses of a river delta. Springer publishing, Berlin

Kumar S (2002) Methods for community participation: a complete guide for practitioners. ITDG Publishing, London

Marfai MA (2011) The hazards of coastal erosion in Central Java, Indonesia: an overview. Geogra Online Malays J Soc Space 7:1–9

Marfai MA and Hizbaron DR (2011) Community's adaptive capacity due to coastal flooding in Semarang coastal city, Indonesia. Analele Universită Ńii din Oradea: Seria Geografie Year XXI No 2/2011:209–221

Marfai MA, King L (2007) Monitoring land subsidence in Semarang, Indonesia. Environ Geol 53:651–659

Marfai MA, King L (2008a) Potential vulnerability implications of coastal inundation due to sea level rise for the coastal zone of Semarang city, Indonesia. Environ Geol 54:1235–1245

Marfai MA, King L (2008b) Tidal inundation mapping under enhanced land subsidence in Semarang, Central Java Indonesia. Nat Hazards 44:93–109

Marfai MA, Sartohadi J, Sudrajat S, Budiani SR, Yulianto F (2006) Flood inundation in a coastal area due to sea level rise (In Indonesian). Indones Disaster J 1:19–25

Marfai MA, King L, Sartohadi J, Sudrajat, Budiani SR, Yulianto F (2008) The impact of tidal flooding on a coastal community in Semarang, Indonesia. Environmentalist 28:237–248

Marschiavelli MIC (2008) Vulnerability assessment and coping mechanism related to floods in urban areas: a community-based case study in Kampung Melayu-Indonesia. M.Sc. Thesis. Faculty of Geography Gadjah Mada University-Indonesia and Institute for Geo-Information Science and Earth Observation (ITC)—The Netherlands

Naylor RL (2007) Assessing risks of climate variability and climate change for Indonesian rice agriculture. PNAS J 104:7752–7757

Nicholls RJ (2004) Coastal flooding and wetland loss in the 21st century: changes under the SRES climate and socio-economic scenarios. Global Environ Chang 14:69–89

Nicholls RJ, Hanson S, Herweijer C, Patmore N, Hallegatte S, Corfee-Morlot J, Chaˆteau J, Muir-Wood R (2008) Ranking port cities with high exposure and vulnerability to climate extremes: exposure estimates. Paris-France: OECD environment working papers No. 1, ENV/WKP (2007)

Nurhidayah L (2010) Coastal flooding in Jakarta: critical analysis on management of mangrove areas. In: Proceedings of 'Deltas in Times of Climate Change'. 29 Sept–1 Oct 2010, Rotterdam, the Netherlands

Ologunorisa TE, Adeyemo A (2005) Public perception of flood hazard in the Niger Delta, Nigeria. Environmentalist 25:39–45

Owalepo RA (2008) Using Participatory Rural Appraisal to explore coastal fishing in Badagry villages, Nigeria. Environmentalist 28:108–122

Poerbandono Ward PJ, Julian MM (2009) Set up and calibration of a spatial tool for simulating latest decades flow discharges of the western Java: preliminary results and assessments. ITB J Eng Sci 41B(1):50–64

Pribadi KS (2008) Climate change adaptation research in Indonesia. Asian Universities for environment and disaster management, 28–29 July 2008, Kyoto, Japan

Rimbawan and Suparan P (1999) "Geomorphology", in coastplan Jakarta bay project, Coastal Environmental Geology of the Jakarta Reclamation Project and Adjacent Areas, CCOP COASTPLAN Case Study Report No.2, Jakarta/Bangkok:21-25

Schwentker W (2006) Die Megastadt als Problem der Geschichte.In: Schwentker, W. (Hrsg.): Megastädte im 20. Jahrhundert. Göttingen: 7–26

Sedogo LG, Groten ME (2002) Integration of local participatory and regional planning: a GIS data aggregation procedure. GeoJournal 56:69–81

Sivakumar MVK (2005) Impacts of natural disasters in agriculture, rangeland and forestry: an overview. In: Sivakumar MVK, Motha RP, Das HP (eds) Natural disasters and extreme events in agriculture, impacts and mitigation. World Meteorological Organization, Geneva

Soedarsono S (1996) Impact of flood inundation due to sea level rise on the settlement area in Semarang City, (in Indonesian). Master Thesis, Geography Faculty, Gadjah Mada University, Indonesia

Steinberg F (2007) Jakarta: environmental problems and sustainability. Habitat Int 31:354–365

Texier P (2008) Floods in Jakarta: when the extreme reveals daily structural constraints and mismanagement. Disaster Manag Prev 17:358–372

The Nature Conservancy (2009) Climatewizard: Future Prediction of Temperature and Rainfall around the world. The University of Washington. www.climatewizard.org

UNDP (United Nation Development Program) (1994) Vulnerability and risk assessment, 2nd edn. United Nations Development, New York

UNESCO (United Nations Educational, Scientific, and Cultural Organization) (2000) Reducing megacity impacts on the coastal environment-Alternate livelihoods and waste management in Jakarta and The Seribu Islands. Coastal Region and Small Island Papers 6, UNESCO, Paris

UNISDR (United Nations International Strategy for Disaster Reduction) (2011) Global assessment report on disaster risk reduction: revealing risk. Redefining Development, Summary and main findings, United Nations, Geneva

Venton P, Hansfords B (2006) Reducing risk of disaster in our communities. Tearfund, Teddington, England

Verburg PH, Veldkamp TA, Bouma J (1999) Land use change under conditions of high population pressure: the case of Java. Global Environ Chang 9:303–312

Viljoen MF, Plessis L, Booysen HJ (2001) Extending flood damage assessment methodology to include sociological and environmental dimensions. Water research commission. Water SA 27:517–521

Ward PJ, Marfai MA, Yulianto D, Hizbaron DR, Aerts JCJH (2011) Coastal inundation and damage exposure estimation: a case study for Jakarta. Nat Hazards 56:899–916

Ward PJ, Pauw WP, van-Buurend MW, Marfai MA (2013) Governance of flood risk management in a time of climate change: the cases of Jakarta and Rotterdam. Environ Polit 22(3):518–536

Wilhelm M (2011) The role of community resilience in adaptation to climate change: the urban poor in Jakarta, Indonesia. In: Otto-zimmermann K (ed) Resilient cities: cities and adaptation to climate change: proceedings of the global forum 2010. Springer publishing, Berlin

Zoleta-nantes D (2000) Flood hazard vulnerabilities and coping strategies of residents of urban poor settlements in Metro Manila, Philippines. In: Parker D (ed) Floods, vol 1. Routledge, London
Acknowledgments
This research has been supported by a grant from DP2M International Collaboration Competitive Research Grant for International Publication "Hibah Kerjasama Luar Negeri" Universitas Gadjah Mada (Contract Number: KLN: LPPM-UGM/1579/BID.I/2012 in May 7, 2012), and the project Jakarta Climate Adaptation Tools (HSINT02a) of the Dutch national research program Knowledge for Climate and Delta Alliance. We thank the reviewer for their suggestions regarding this paper.
About this article
Cite this article
Marfai, M.A., Sekaranom, A.B. & Ward, P. Community responses and adaptation strategies toward flood hazard in Jakarta, Indonesia. Nat Hazards 75, 1127–1144 (2015). https://doi.org/10.1007/s11069-014-1365-3
Received:

Accepted:

Published:

Issue Date:

DOI: https://doi.org/10.1007/s11069-014-1365-3
Keywords
Adaptation strategies

Community responses

Flood hazards

Jakarta