Abstract
In the last century, Portugal was affected by several natural disasters of hydro-geomorphologic origin that often caused high levels of destruction. However, data on past events related to floods and landslides were scattered. The Disaster project aims to bridge the gap on the availability of a consistent and validated hydro-geomorphologic database for Portugal, by creating, disseminating and exploiting a GIS database on disastrous floods and landslides for the period 1865–2010, which is available in http://riskam.ul.pt/disaster/en. Data collection is steered by the concept of disaster used within the Disaster project. Therefore, any hydro-geomorphologic case is stored in the database if the occurrence led to casualties or injuries, and missing, evacuated or homeless people, independently of the number of people affected. The sources of information are 16 national, regional and local newspapers that implied the analysis of 145,344 individual newspapers. The hydro-geomorphologic occurrences were stored in a database containing two major parts: the characteristics of the hydro-geomorphologic case and the corresponding damages. In this work, the main results of the Disaster database are presented. A total of 1,621 disastrous floods and 281 disastrous landslides were recorded and registered in the database. These occurrences were responsible for 1,251 dead people. The obtained results do not support the existence of any exponential increase in events in time, thus contrasting with the picture provided to Portugal by the Emergency Events Database. Floods were more frequent during the period 1936–1967 and occurred mostly from November to February. Landslides were more frequent in the period 1947–1969 and occurred mostly from December to March.
Access options
Buy single article
Instant access to the full article PDF.
USD 39.95
Price excludes VAT (USA)
Tax calculation will be finalised during checkout.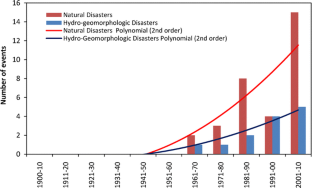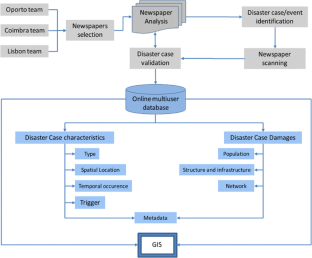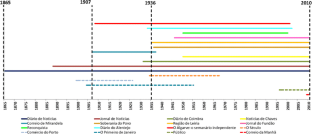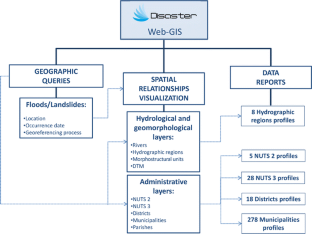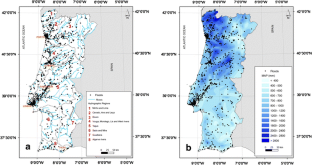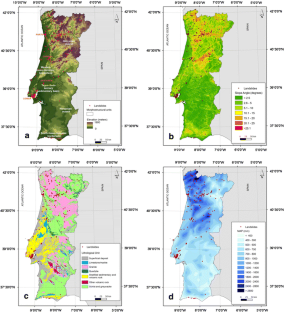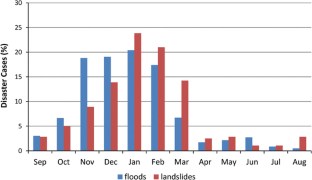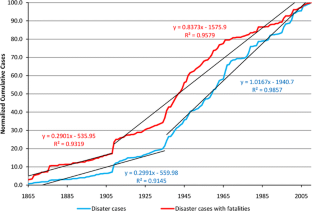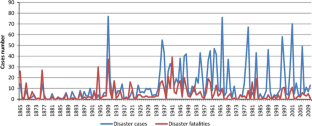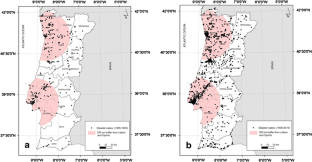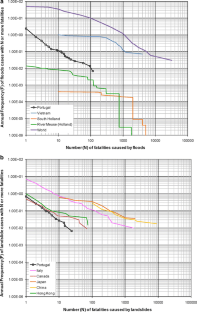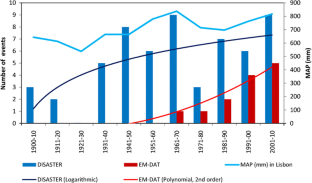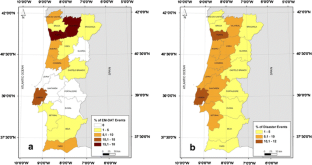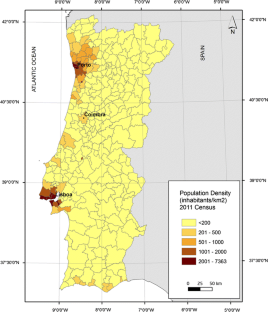 References
Alcántara-Ayala I (2002) Geomorphology, natural hazards, vulnerability and prevention of natural disasters in developing countries. Geomorphology 47:107–124

Alexander D (2000) Confronting catastrophe. Terra Publishing, Harpenden, Hertfordshire

Barnolas M, Llasat MC (2007) A flood geodatabase and its climatological applications: the case of Catalonia for the last century. Nat Hazards Earth Syst Sci 7:271–281

Below R, Wirtz A, Guha-Sapir D (2009) Disaster category classification and peril terminology for operational purposes. Common accord Centre for Research on the Epidemiology of Disasters (CRED) and Munich Reinsurance Company (Munich RE). Working Paper 264, UCL

Devoli G, Strauch W, Chávez G, Hoeg K (2007) A landslide database for Nicaragua: a tool for landslide-hazard management. Landslide 4(2):163–176

Dore M, Etkin D (2000) The importance of measuring the social costs of natural disasters at a time of climate change. Aust J Emerg Manag 15(3):46–51

ECDGE (2008) Member States' approaches towards prevention policy—a critical analysis. Report. European Commission DG Environment, COWI

EM-DAT (2013) The OFDA/CRED International Disaster Database—www.emdat.be—Université Catholique de Louvain, Brussels, Belgium. Accessed June 2013

European Commission—Eurostat (2013) http://epp.eurostat.ec.europa.eu/portal/page/portal/nuts_nomenclature/. Accessed Nov 2013

Evans SG (1997) Fatal landslides and landslide risk in Canada. In: Cruden D, Fell R (eds) Landslide risk assessment. Balkema, Rotterdam, pp 185–196

Fell R, Ho K, Lacasse S, Leroi E (2005) A framework for landslide risk assessment and management. In: Hungr O, Fell P, Couture R, Eberhardt E (eds) Landslide risk management. Taylor & Francis Group, London, pp 3–25

Ferreira AB, Zêzere JL (1997) Portugal and the Portuguese Atlantic Islands. In: Embleton C, Embleton-Hamann C (eds) Geomorphological hazards of Europe, developments in Earth surface processes, vol 5. Elsevier, Amsterdam, pp 391–407

Guha-Sapir D, Below R (2006) Collecting data on disasters: easier said than done. Asian Disaster Manag News 12(2):9–10

Guha-Sapir D, Vos F (2011) Quantifying global environmental change impacts: methods, criteria and definitions for compiling data on hydro-meteorological disasters. In: Brauch HG et al (eds) Coping with global environmental change, disasters and security, hexagon series on human and environmental security and peace, vol 5. Springer, Berlin

Gupta AK, Nair SS, Sehgal VK (2009) Hydro-meteorological disasters and climate change: conceptual issues and data needs for integrating adaptation into environment—development framework. J Earth Sci India 2(II):117–132

Guzzetti F (2000) Landslide fatalities and the evaluation of landslide risk in Italy. Eng Geol 58:89–107

Guzzetti F, Tonelli G (2004) Information system on hydrological and geomorphological catastrophes in Italy (SICI): a tool for managing landslide and flood hazards. Nat Hazards Earth Syst Sci 4:213–232

Guzzetti F, Stark CP, Salvati P (2005) Evaluation of flood and landslide risk to the population of Italy. Environ Manage 36(1):15–36

Hervás J (ed) (2003) Lessons learnt from landslides disasters in Europe. Nedies Project, Joint Research Centre, European Commission

IDNDR (International Decade for Natural Disaster Reduction) (1995) The Yokohama strategy and plan of action for a safer world. World conference on natural disaster reduction, Yokohama, 1994

ISDR (2009) The UNISDR terminology on disaster risk reduction. United Nations, Geneva

Jonkman SN (2005) Global perspectives on loss of human life caused by floods. Nat Hazards 34:151–175

La Red (2003) Guía metodológica de DesInventar, La Red de Estudios Sociales en Prevención de Desastres en América Latina, La Red, Lima

Liberato MLR, Ramos A, Trigo RM, Trigo IF, Durán-Quesada AM, Nieto R, Gimeno L (2013) Moisture sources and large-scale dynamics associated with a flash flood event. In: Lin J, Brunner D, Gerbig C, Stohl A, Luhar A, Webley P (eds) Lagrangian modeling of the atmosphere. American Geophysical Union, Washington, D.C

Lorente P, Hernández E, Queralt S, Ribera P (2008) The flood event that affected Badajoz in November 1997. Adv Geosci 16:73–80

Maaskant B, Jonkman SN, Bouwer LM (2009) Future risk of flooding: an analysis of changes in potential loss of life in South Holland (The Netherlands). Environ Sci Policy 12:157–169

Mai CV, Phajm G, Vrijling JK, Mai TC (2008) Risk analysis of coastal flood defenses—a Vietnam case. 4th International symposium on flood defence: managing flood risk, reliability and vulnerability, Toronto, Ontario, Canada, pp 931–938

MAOTDR (Ministério do Ambiente, do Ordenamento do Território e do Desenvolvimento Regional) (2006) Programa Nacional da Política de Ordenamento Do Território, Programa de Acção, Fevereiro 2006, Lisboa

McInnes R (2006) Responding to the risks from climate change in coastal zones. A good practice guide. LIFE Environment project 'Response'—'Responding to the risks from climate change'

Morgan GC (1997) A regulatory perspective on slope hazards and associated risks to life. In: Cruden D, Fell R (eds) Landslide risk assessment. Balkema, Rotterdam, pp 285–295

NRCNA (2006) Facing hazards and disasters. Understanding human dimension. National Reseach Council of the National Academies. Ed Nac. Academies Press, Washington

Parry M, Canziani O, Palutikof J, Linden P, Hanson C (eds) (2007) Climate change 2007: impacts, adaptation and vulnerability. Cambridge University Press, Cambridge

Ramos C, Reis E (2002) Floods in southern Portugal: their physical and human causes, impacts and human response. Mitig Adapt Strat Glob Change 7(3):267–284

Salvati P, Bianchi C, Rossi M, Guzzetti F (2010) Societal landslide and flood risk in Italy. Nat Hazards Earth Syst Sci 10(3):465–483

Scheuren J-M, Polain de Waroux O, Below R, Guha-Sapir D (2008) Annual disaster statistical review. The numbers and trends 2007. CRED, ISDR, UCL

Thywissen K (2006) Components of risk. A comparative glossary. SOURCE, Studies of the University: Research, Counsel, Education, Publication Series of UNU-EHS, no. 2, United Nations University

Tianchi L (1989) Landslides: extent and economic significance in China. In: Brabb EE, Harrod BL (eds) Landslides: extent and economic significance. Balkema, Rotterdam, pp 271–287

Tschoegl L, Below R, Guha-Sapir D (2006) An analytical review of selected data sets on natural disasters and impacts. March 2006. UNDP/CRED workshop on improving compilation of reliable data on disaster occurrence and impact. 2–4 April, Bangkok, Thailand

Van Alphen J, Bourget L, Elliot C, Fujita K, Riedstra D, Rooke D, Tachi K (2011) Flood risk management approaches—as being practiced in Japan, Netherlands, United Kingdom, and United States. IWR Report N 2011-R-08

Wisner B, Blaikie P, Cannon T, Davis I (2004) At risk. Natural hazards, people's vulnerability and disasters, 2nd edn. Routledge, Taylor & Francis Group, London

Wong HN, Ho KK, Chan YC (1997) Assessment of consequences of landslides. In: Cruden D, Fell R (eds) Landslide risk assessment. Balkema, Rotterdam, pp 111–149

Zêzere JL, Trigo R (2011) Impacts of the North Atlantic Oscillation on Landslides. In: Vicente-Serrano S, Trigo R (eds) Hydrological, socioeconomic and ecological impacts of the North Atlantic Oscillation in the Mediterranean Region, advances in global change research, vol 46, pp 199–212

Zêzere JL, Trigo R, Trigo I (2005) Shallow and deep landslides induced by rainfall in the Lisbon region (Portugal): assessment of relationships with the North Atlantic Oscillation. Nat Hazards Earth Syst Sci 5:331–344
Acknowledgments
This research was supported by the Portuguese Foundation for Science and Technology (FCT) through the project DISASTER—GIS database on hydro-geomorphologic disasters in Portugal: a tool for environmental management and emergency planning (PTDC/CS-GEO/103231/2008). S. Pereira is a Post-Doc fellow funded by FCT (SFRH/BPD/69002/2010). M. Santos is a PhD fellow funded by FCT (SFRH/BD/70239/2010).
About this article
Cite this article
Zêzere, J.L., Pereira, S., Tavares, A.O. et al. DISASTER: a GIS database on hydro-geomorphologic disasters in Portugal. Nat Hazards 72, 503–532 (2014). https://doi.org/10.1007/s11069-013-1018-y
Received:

Accepted:

Published:

Issue Date:

DOI: https://doi.org/10.1007/s11069-013-1018-y
Keywords
Disaster project

Database

Floods

Landslides

Portugal