Abstract
The Global Earthquake Model aims to combine the main features of state-of-the-art science, global collaboration and buy-in, transparency and openness in an initiative to calculate and communicate earthquake risk worldwide. One of the first steps towards this objective has been the open-source development and release of software for seismic hazard and risk assessment called the OpenQuake engine. This software comprises a set of calculators capable of computing human or economic losses for a collection of assets, caused by a given scenario event, or by considering the probability of all possible events that might happen within a region within a certain time span. This paper provides an insight into the current status of the development of this tool and presents a comprehensive description of each calculator, with example results.
Access options
Buy single article
Instant access to the full article PDF.
US$ 39.95
Tax calculation will be finalised during checkout.
Subscribe to journal
Immediate online access to all issues from 2019. Subscription will auto renew annually.
US$ 119
Tax calculation will be finalised during checkout.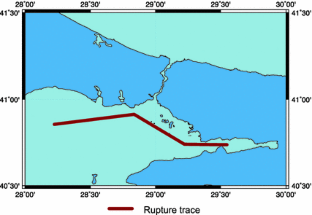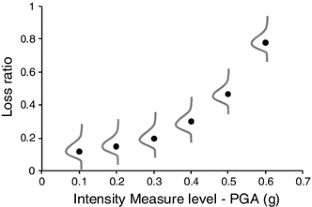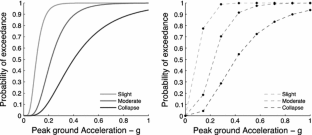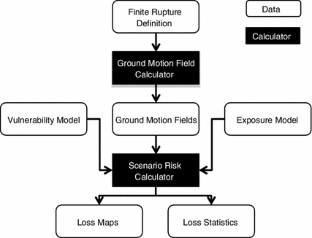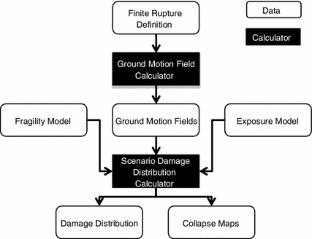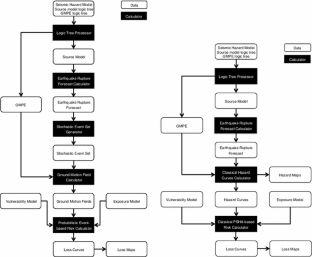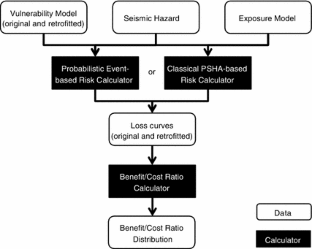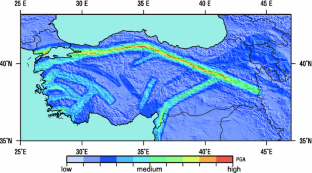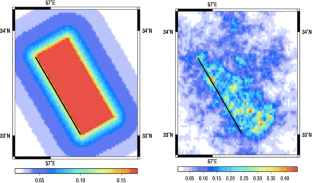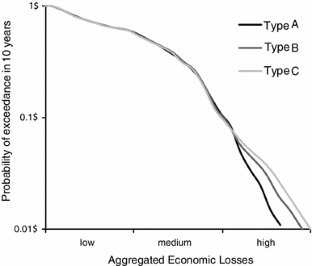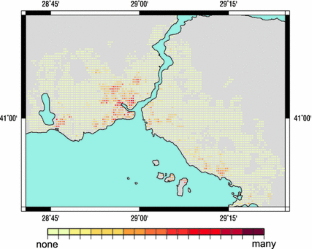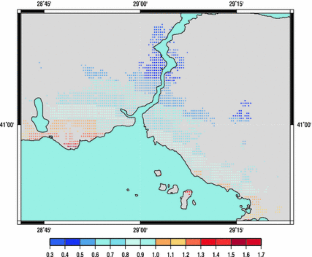 References
Bommer JJ, Scherbaum F (2008) The use and misuse of logic-trees in probabilistic seismic hazard analysis. Earthquake Spectra 24(4):997–1009

Cornell CA (1968) Engineering seismic risk analysis. Bull Seismol Soc Am 58:1583–1606

Crowley H, Bommer JJ, Stafford PJ (2008) Recent developments in the treatment of ground-motion variability in earthquake loss models. J Earthquake Eng 12(1):71–80

Crowley H, Colombi M, Crempien J, Erduran E, Lopez M, Liu H, Mayfield M, Milanesi M (2010) GEM1 seismic risk report: part 1, GEM technical report 2010–5. GEM Foundation, Pavia

Danciu L, Monelli D, Pagani M, Wiemer S (2010) GEM1 hazard: review of PSHA software, GEM technical report 2010–2. GEM Foundation, Pavia

Fajfar P (1999) Capacity spectrum method based on inelastic demand spectra. Earthquake Eng Struct Dyn 28(9):979–993

FEMA (2003) HAZUS-MH technical manual. Federal Emergency Management Agency, Washington DC

Field EH, Jordan TH, Cornell CA (2003) OpenSHA: a developing community-modeling environment for seismic hazard analysis. Seismol Res Lett 74:406–419

Freeman S (2004) Review of the development of the capacity spectrum method. ISET J Earthquake Tech 41:1–13

GEM (2012a) OpenQuake manual. Available from http://www.globalquakemodel.org/openquake/support/documentation/

GEM (2012b) OpenQuake book. Available from http://www.globalquakemodel.org/openquake/support/documentation/

Giardini D (1999) The global seismic hazard assessment program (GSHAP) 1992–1999. Ann Geofis 42(6):957–1230 (Summary Volume)

Jayaram N, Baker JW (2009) Correlation model for spatially distributed ground-motion intensities. Earthquake Eng Struct Dyn 38(15):1687–1708

McGuire RR (2004) Seismic hazard and risk analysis. Earthquake Engineering Research Institute publication no. MNO-10, second monograph series

Musson RM (2000) The use of Monte Carlo simulations for seismic hazard assessment in the UK. Anna Geofis 43(1)

Pagani M, Danciu L, Monelli D, Wössner J, Wiemer S, Field EH (2010a) Toward a unified PSHA input data model and code: a proposal based on the GEM1 experience. In: Proceedings of the 14th European conference of earthquake engineering, Ohrid, Macedonia

Pagani M, Monelli D, Crowley H, Danciu L, Field EH, Wiemer S, Giardini D (2010b) GEM1 hazard: description of input models, calculation engine and main results. GEM technical report 2010-3. GEM Foundation, Pavia, Italy

Petersen MD, Frankel AD, Harmsen SC, Mueller CS, Haller KM,Wheeler RL, Wesson RL, Zeng Y, Boyd OS, Perkins DM, Luco N, Field EH, Wills CJ, Rukstales KS (2008) Documentation for the 2008 update of the United States national seismic hazard maps: U.S. geological survey open-file report 2008–1128, p 61

Pinho R (2012) GEM: a participatory framework for open, state-of-the-art models and tools for earthquake risk assessment worldwide. In: Proceedings of the 15th world conference on earthquake engineering, Lisbon, Portugal

Thomas P, Wong I, Abrahamson N (2010) Verification of probabilistic seismic hazard analysis computer programs. PEER report 2010/106, Pacific Earthquake Engineering Research Center, University of California, Berkeley, 176 p
Web references
Acknowledgments
The authors would like to acknowledge the significant contribution of Joshua McKenty in the design of the architecture of the OpenQuake engine, and for strictly instilling open-source practices within the development team. Discussions with a number of individuals (Keith Porter, Mario Ordaz, Paolo Bazzurro, Nico Luco) have also been central to the development of many of the features of the OpenQuake engine's scientific libraries. The authors would also like to thank Graeme Weatherill and Paul Henshaw for their advice during the drafting of the manuscript and support in the various calculations.
About this article
Cite this article
Silva, V., Crowley, H., Pagani, M. et al. Development of the OpenQuake engine, the Global Earthquake Model's open-source software for seismic risk assessment. Nat Hazards 72, 1409–1427 (2014). https://doi.org/10.1007/s11069-013-0618-x
Received:

Accepted:

Published:

Issue Date:
Keywords
Seismic hazard

Seismic risk

Loss assessment

Open-source